1.
Calling all shell-heads! Let your friends know you're throwing a party!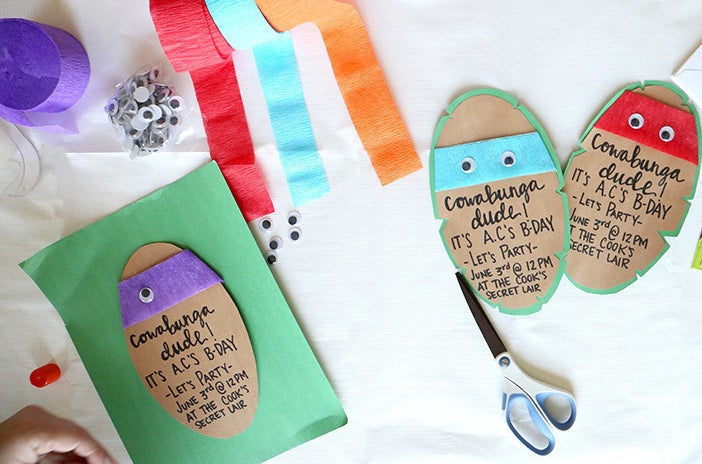 You can create an easy TMNT-inspired invite with some construction paper and googly eyes! Ta-daaaa. If you're too busy fighting crime, you can pick up these awesome TMNT invites at Walmart.
2.
Ready, set, party prep.
3.
How good does that table look all set up??
5.
Lean, Mean, Green Goodie Bags!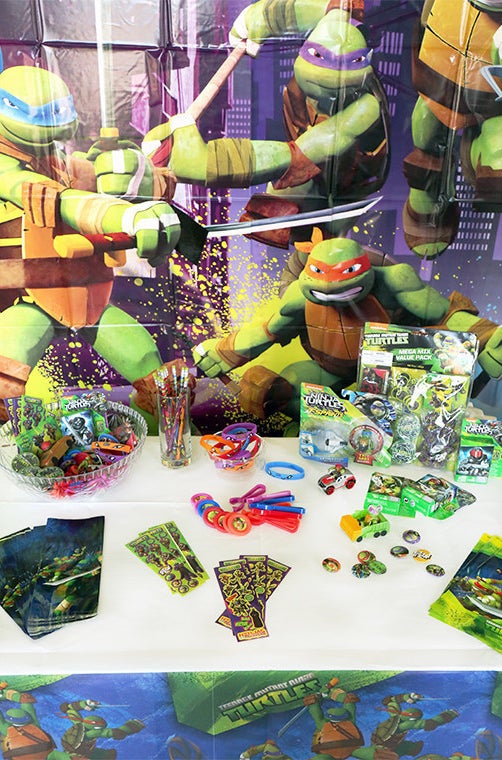 6.
When guests arrive, let them show their TMNT colors!
7.
No TMNT party is complete without pizza, duh!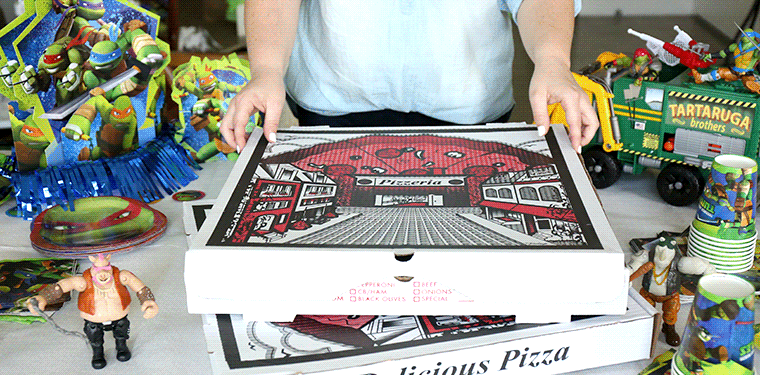 Everyone's got a "slice" of the action.
8.
And don't forget the Cowabunga Cupcakes!
10.
Game on! Who's ready to play?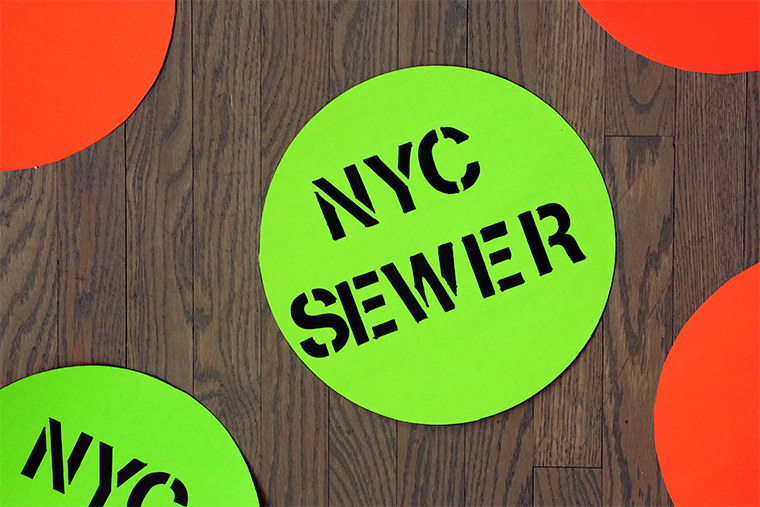 11.
Say "extra CHEESE!" in your very own TMNT photo booth.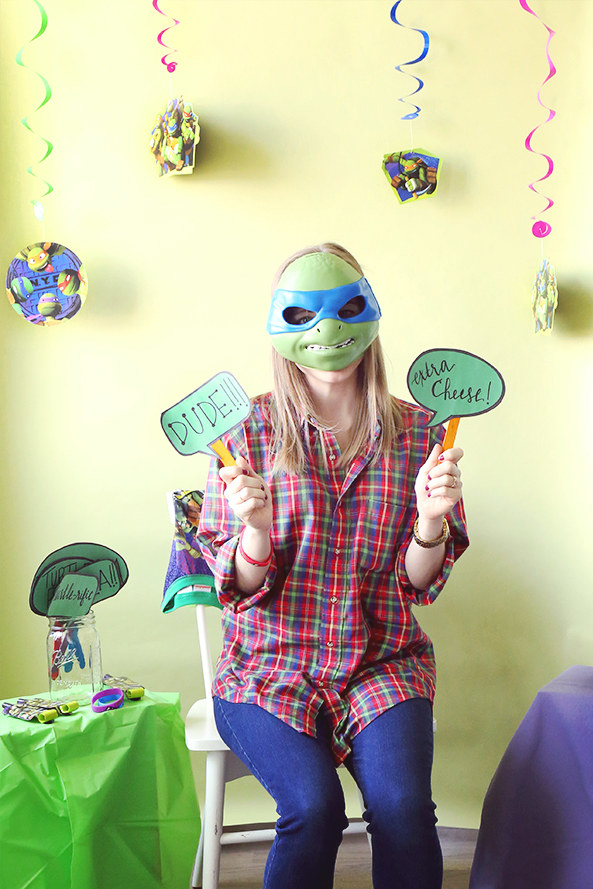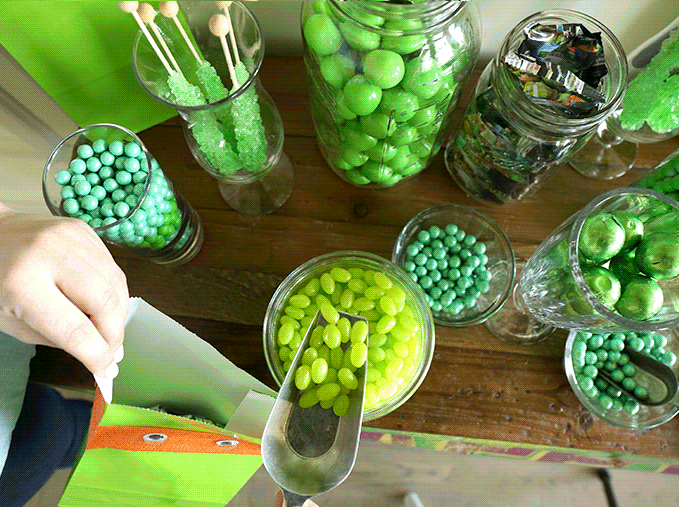 There won't be any unsuspecting snack attacks when you set up a DIY candy bar. Pick up tons of green-colored candy and fruit snacks and dish 'em all out.
13.
Finally, go wild and tear into those gifts!