1.
Decorate with some ~beautiful~ pizza balloons...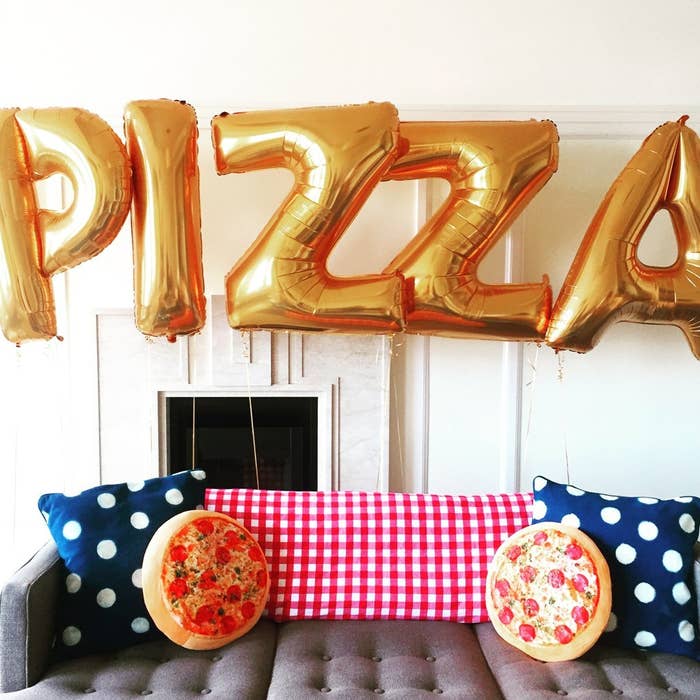 2.
...and pizza string lights.
3.
Set up a gorgeous spread on a table...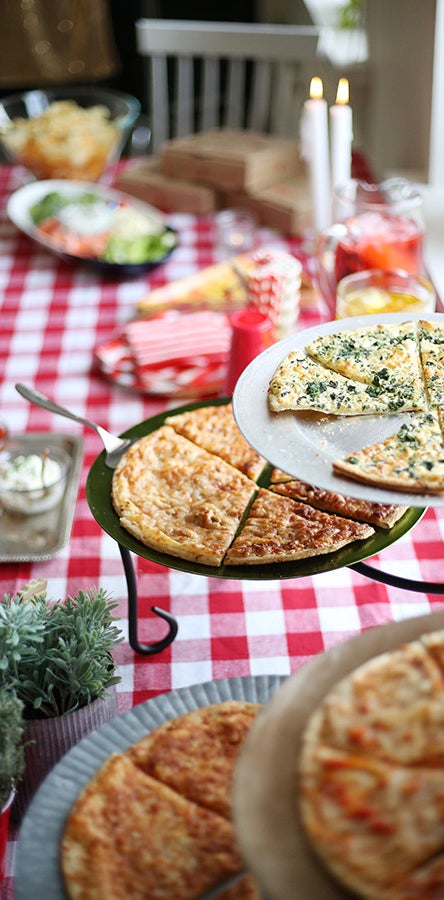 Think reds, whites, and yellows for a fun yet classic color palette.
4.
...with some profesh-looking pizza platters...
5.
...and dipping sauces...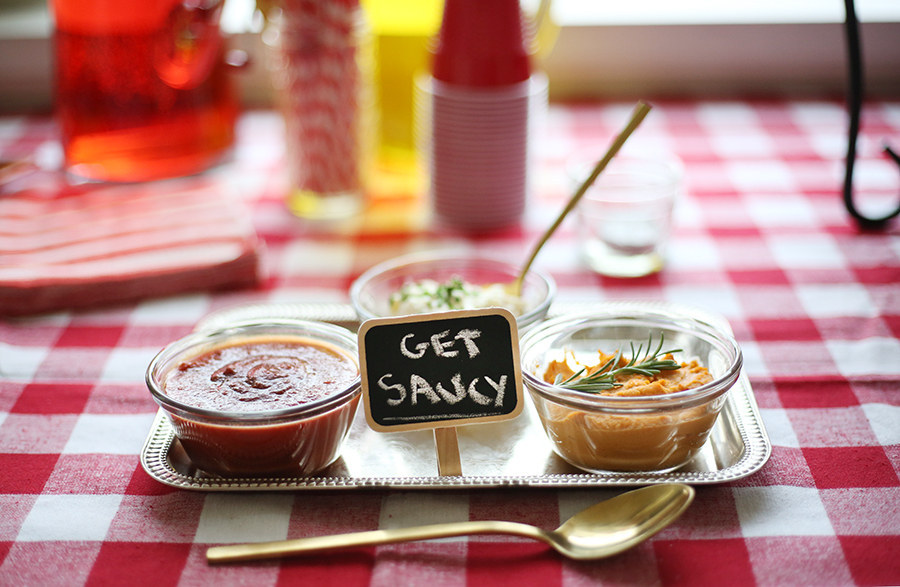 6.
...and some greens that your guests can top their pizza with!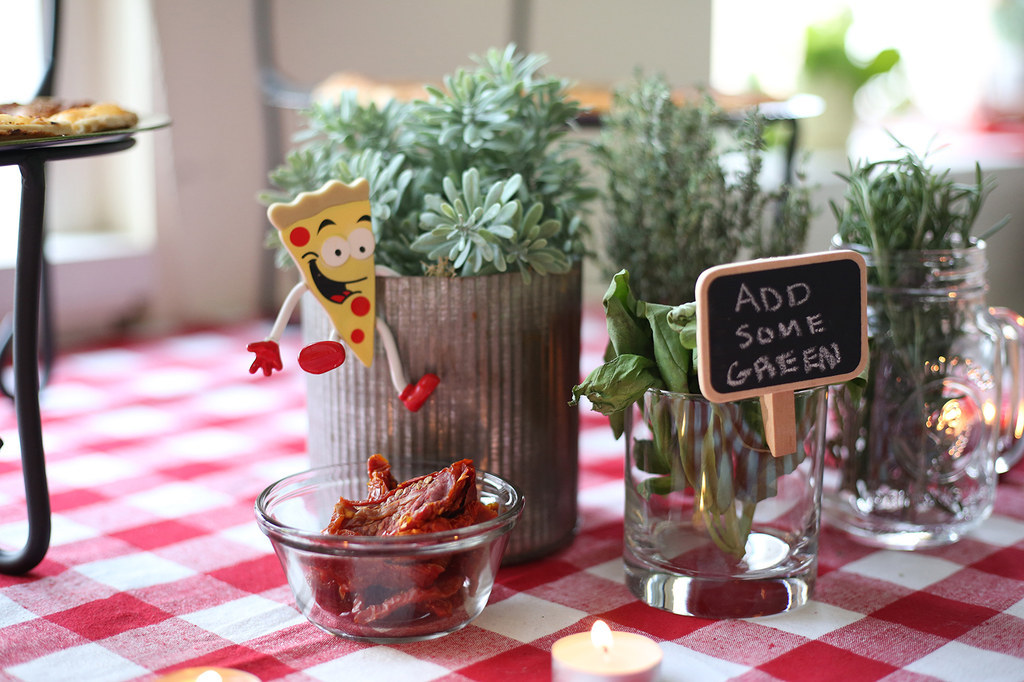 7.
Set up a fun photo booth...
8.
...and a temporary pizza tat station.
9.
Put out some red and yellow nail polish so your guests can pizzafy their nails.
10.
And give your guests some fun accessories...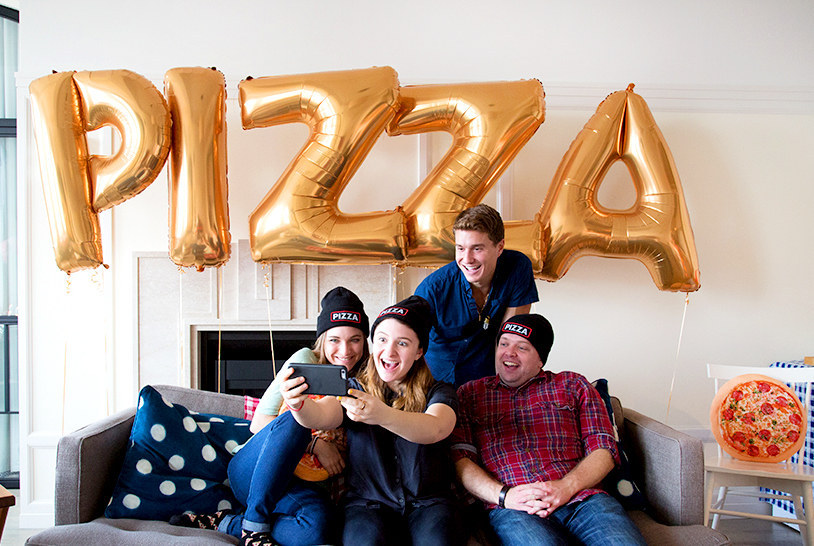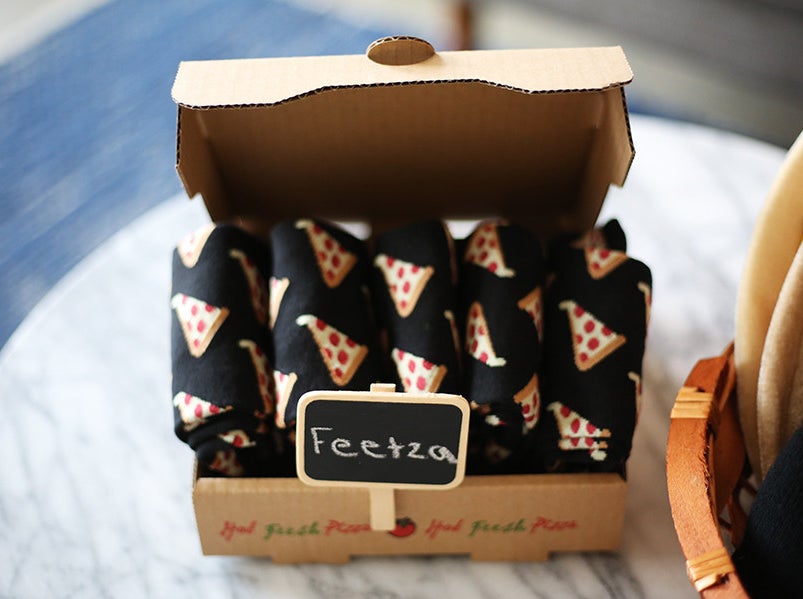 Because these are actually really cool.
12.
AND pizza sneakers, duh.
13.
Set up a pizza-themed dessert table.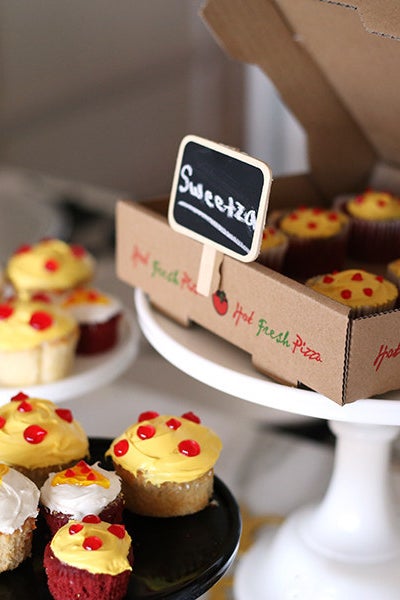 Complete with pizza cupcakes, of course.
14.
And remember, never let your guests leave empty-handed.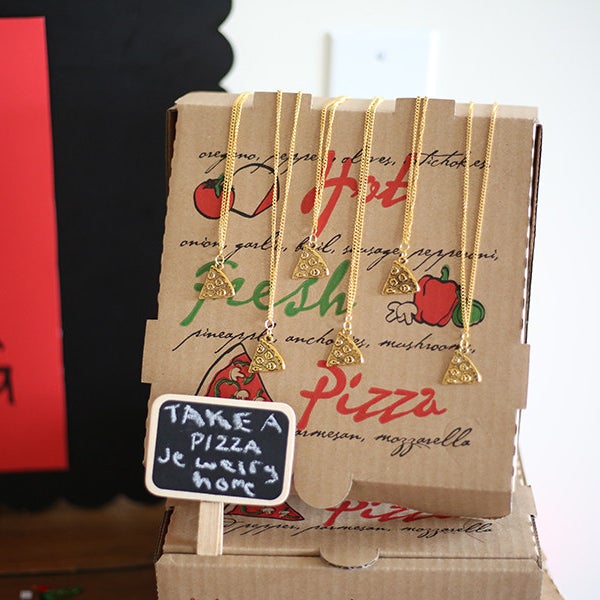 Send them home with pizza necklaces, bendy pizza toys, and scratch-and-sniff pizza pens.
15.
And tell them they can grab a slice to go!
Photography by Bergen, Stone & Lennon / © BuzzFeed