The cause of the war
Believe it or not, the start of this 'Meme war' starts from a serious political event for the relationship between main land China and Taiwan
In January 2016, a picture of a Taiwan dancer Chou Tzu-Yu holding the Taiwan's national flag in a Korean show was dug out.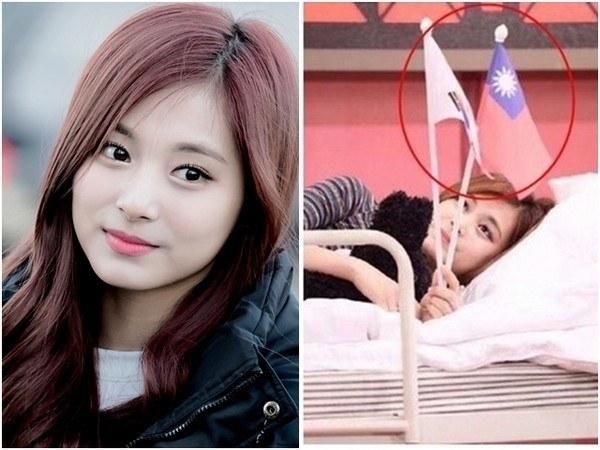 The angry Chinese public start to boycott all her performance, because Chinse people deny Taiwan as a country.
In order to gain back the Chinese audience, Chou Tzu-Yu post an apologize for video on Weibo (a Chinese Twitter).
For some Taiwan people, Chou's behavior offends their feelings. At the same time, an actor of mainland China, Lin mocked Chou's apologize has no feeling which makes the Taiwan people even angrier. So they start to post abusive comments under Lin's Facebook. People in mainland China decides to fight back.
Taiwan attacks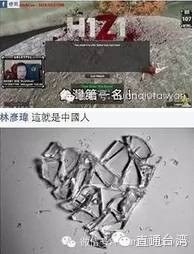 Chinese fight back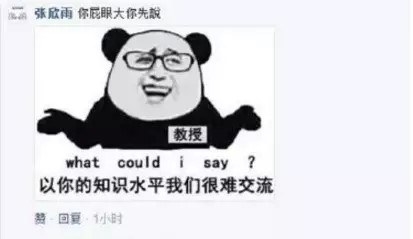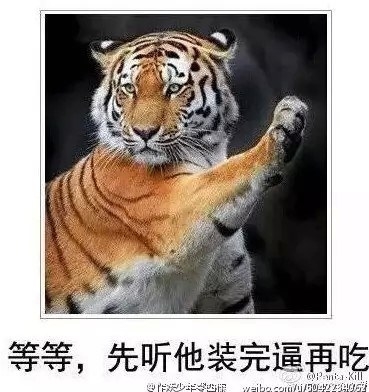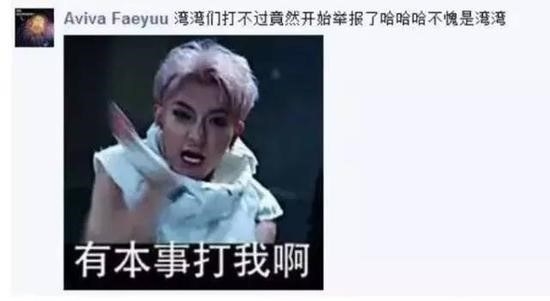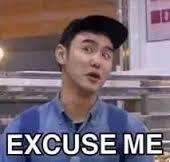 A large number of Internet uses from mainland China break into the Facebook page and start to comment and reply. With the more diversified online culture, the Chinese Internet users have a huge amount of memes. They combine facial expression and stick figure to create all kinds of memes. Comparing with Chinse meme, the Taiwan's memes are more like a direct picture.
Round 2
The flames of the war extend and spread due to the involvement of 'Diba'—The largest forum in China with over 20.6 million users. Meanwhile, the population of Taiwan is 23 million.
'Diba' can represent a large part of Chinese Internet culture. So the involvement of them leads thousands of people to join this war.
As the leader of this war, 'Diba' gives a slogan as 'where the Diba goes, nothing will grow'. It seems like a crucial statement, but the real meaning is basically to take over all the comment pages.
The organizer assign jobs to different group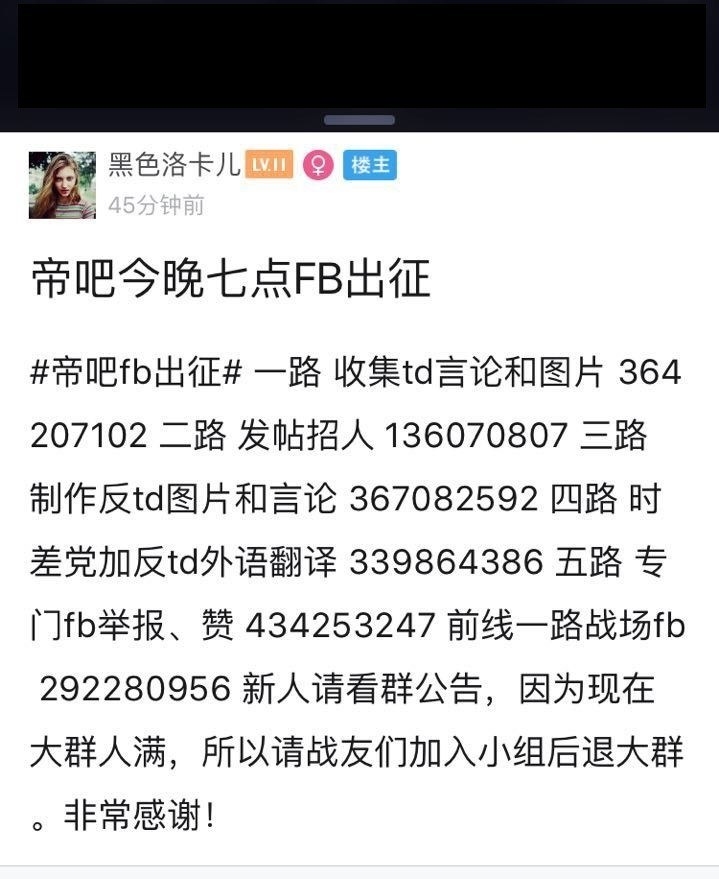 In order to prevent other Facebook users don't understand the cause of this war, Diba also presents the statement in different languages: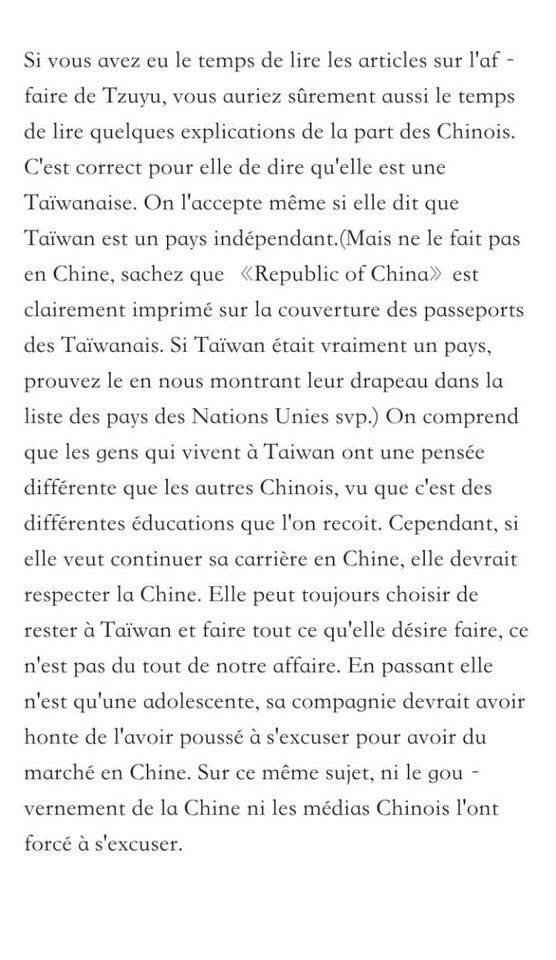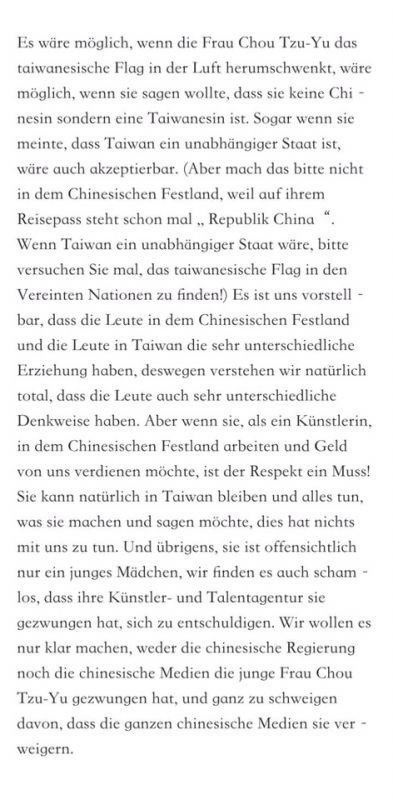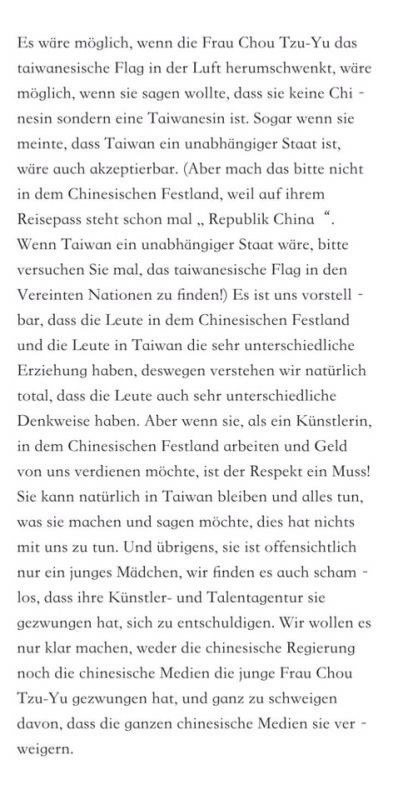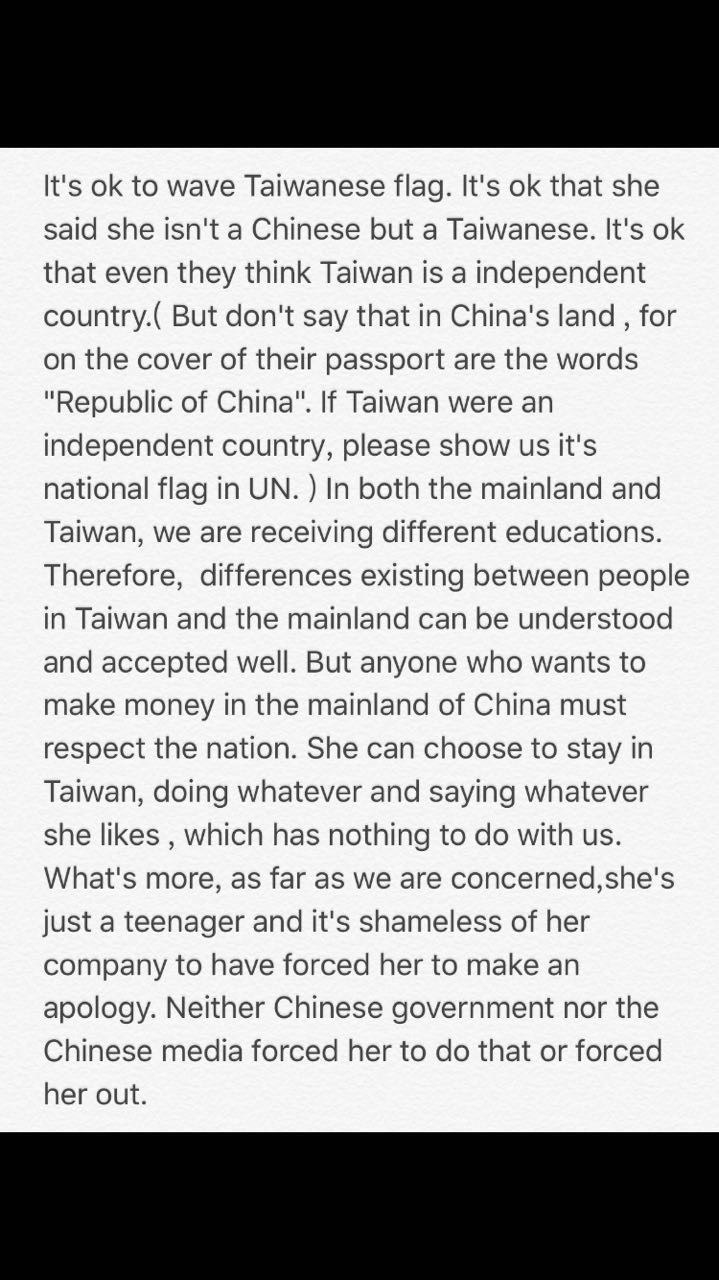 Diba also promotes the army of this meme war: all the Chinese meme celebrities. And send memes for people to share.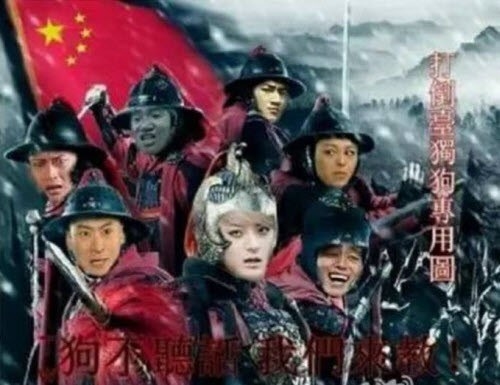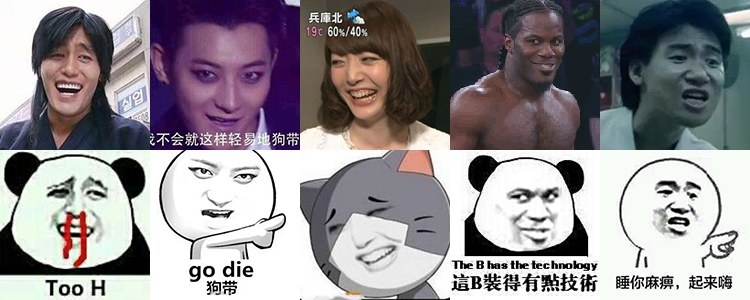 Under this high-efficient organization, the war leans to one side.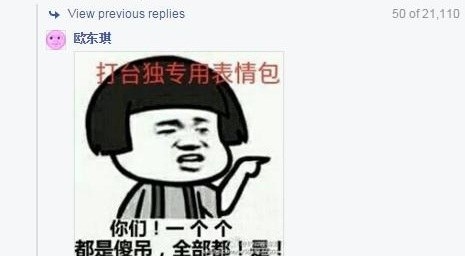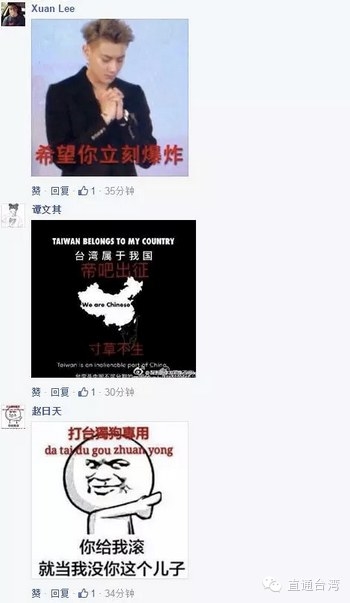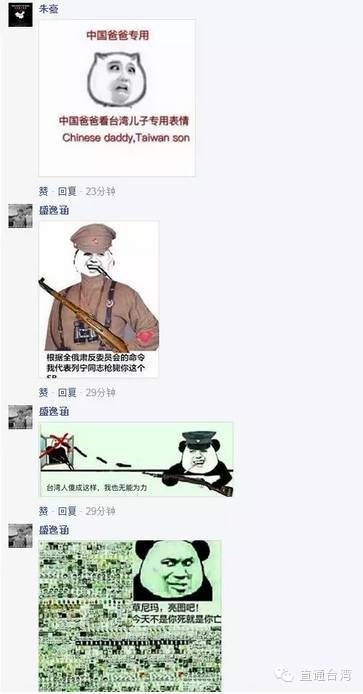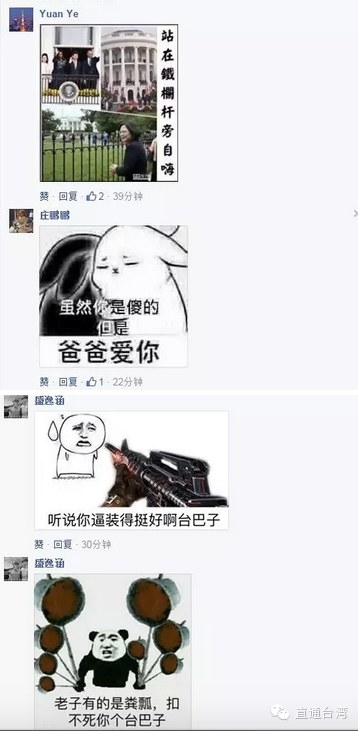 People also tag 'Chinese use only' or made in China on the meme to prevent Taiwanese steal the image.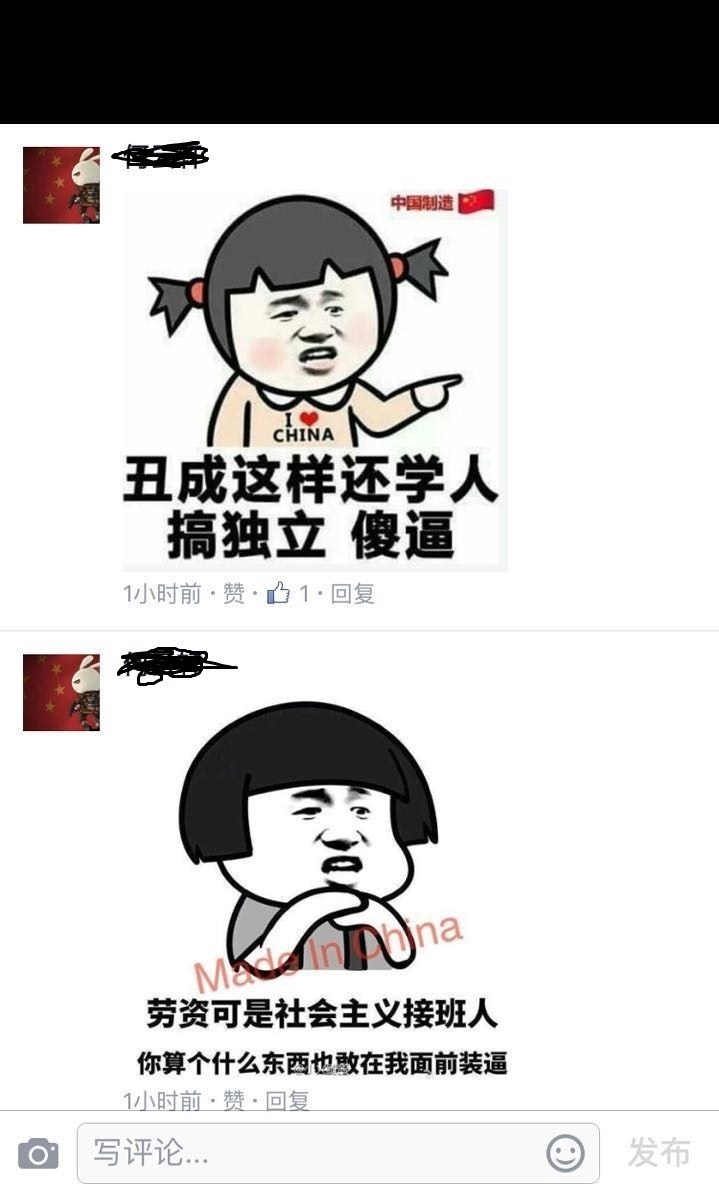 The massive meme attack force Taiwan's internet users to report or close the comments function.
Round 3
The attack last for three days and the war starts to become more like a communication between two regions of people.
People in Taiwan find out the meme culture in mainland China is so unique and funny, they start to ask questions like 'who is this person', 'this one is so funny, can someone send me the original one without the tag?' and 'How you guys make all this meme?'
Furthermore, young people from two regions start to chat things like: 'how you think of us', 'come and visit' and 'do you watch that movie?'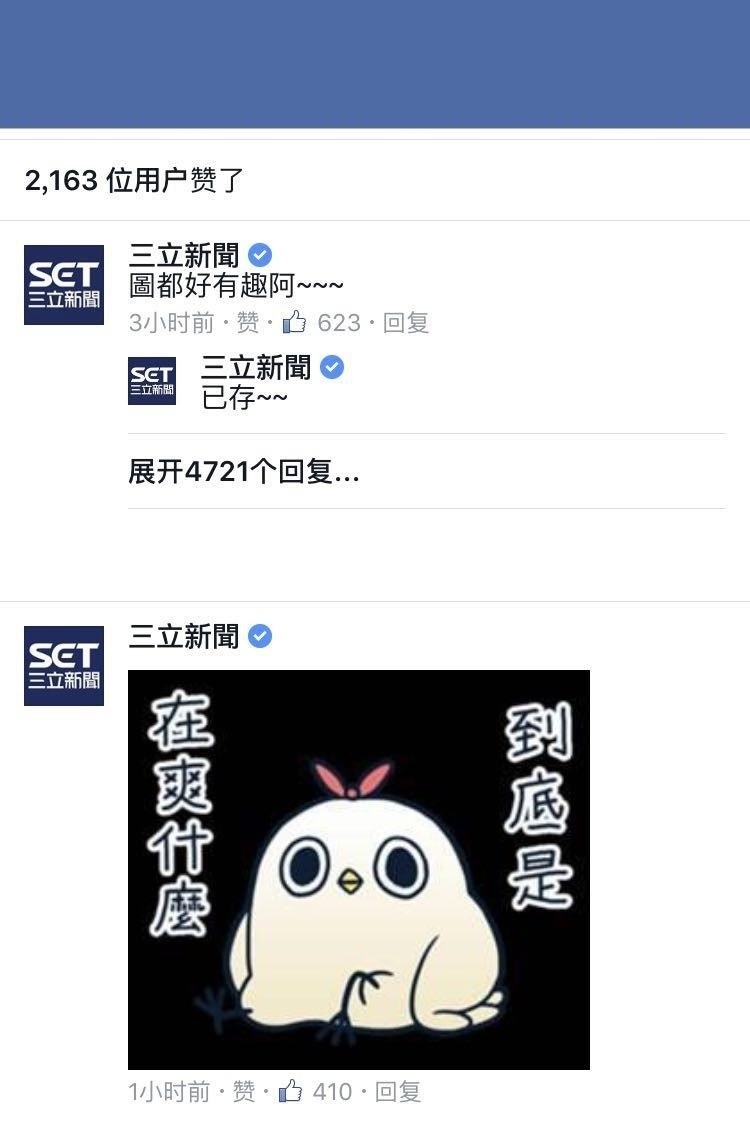 It is hard to say the winner or the loser of this war. After all, no one gets hurt from this war. But it reflects a lot of the Internet culture in China. Although this is a country with tense censorship, but the public has their way to express. The meme also includes making fun of the Chinese president Xi Jinping.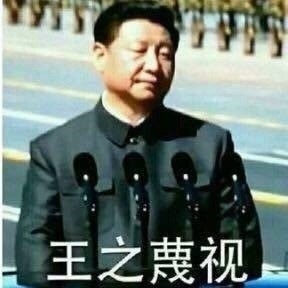 When some Taiwan media promotes how Chinese government controls the public with censorship, the meme war becomes the best answer to their stereotype, at least a new perspective.
Just as one of the Chinese Internet user says: 'I just want to be part of this 'history''
This post was created by a member of BuzzFeed Community, where anyone can post awesome lists and creations.
Learn more
or
post your buzz!