A League Teams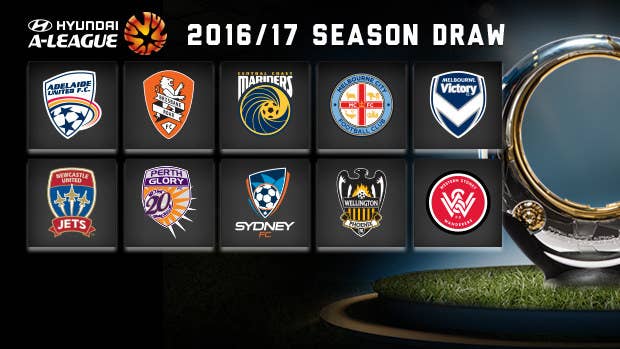 Introducing Australia's very own EPL – The Hyundai A League
The Hyundai A-League has roots older than the year of its formation in 2004.
The seed from which the Hyundai A-League sprouted actually harks back to World Cup 1974, when Australia first qualified. It whipped up a fervent passion in Australia for soccer, and the National Soccer League was born.
Teams were formed and it enjoyed success, but thanks to Australian talent moving overseas and a TV deal going awry, it dissolved in 2003-04.
Frank Lowy can be thanked for bringing life back into Australian Soccer, as in his position as Head of the Football Federation of Australia, he initiated plans to replace the NSL with a slicker national league, and the Hyundai A-League is what we have.
There are ten teams involved in the Hyundai A-League Ladder, and each team plays each other three times, which means a 27-game season, running from October through until May. The team who sits atop the ladder at the end of the 27 games is crowned A-League Premier, and is awarded the Premier Plate (a beautiful trophy) and a qualification into the AFC Champions League - a knockout tournament involving the best teams in the Asian Football Federation.
The fun is not finished there though. The top six teams in the ladder then qualify for the Finals Series. It is a Play-Off format, where the eventual winners are crowned A-League Champions after winning the Grand Final. They also receive a qualifying spot for the AFC Champions League.
The ten teams who fill the rungs of the A-League Ladder are;
Sydney FC
Melbourne Victory
Melbourne City FC
Brisbane Roar
Perth Glory
Western Sydney Wanderers
Wellington Phoenix
Newcastle Jets
Central Coast Mariners
Adelaide United
The fixture schedule can be found at the home of A-League or alternatively, download the full 2017 A League fixture along with the latest player predictions and A League Betting Tips.
The growth of this competition is on the increase, year by year. The talent is on the rise, and it has sparked youth development, which is also helping the Socceroos, the Australian National Soccer Team.
It is an exciting tournament, and one that is easy to follow. The clubs are evenly matched, and the players put on a show in each match. If you're a soccer fan, following this League is a no-brainer.