If you had "Velma from Scooby-Doo is confirmed to be a lesbian by two important people in the Scooby-Doo canon" on your 2020 bingo card, I've got some great news for you.
In a Pride-themed Instagram post, Scooby-Doo! Mystery Incorporated supervising producer Tony Cervone hopped into the comments to clarify that Velma is indeed a lesbian.
"I've said this before, but Velma in Mystery Incorporated is not bi. She's gay. We always planned on Velma acting a little off and out of character while she was dating Shaggy, because that relationship was wrong for her and she had unspoken difficulty with the why," he began.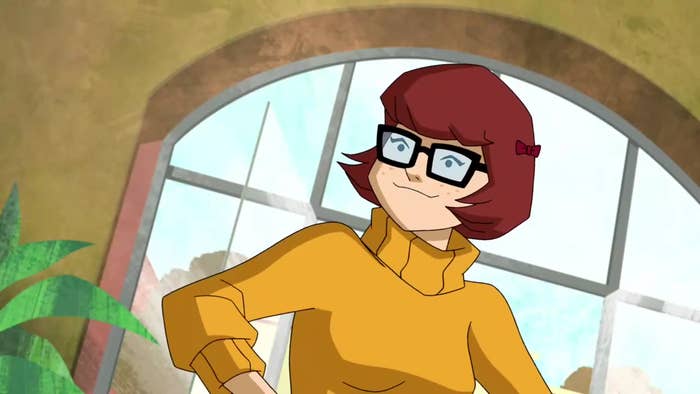 "I don't think Marcie and Velma had to act on their feelings during the main timeline, but post reset, they are a couple. You can not like it, but this was our intention," he concluded, referencing Marcie — aka "Hot Dog Water" — who fans have often thought of as Velma's implied girlfriend.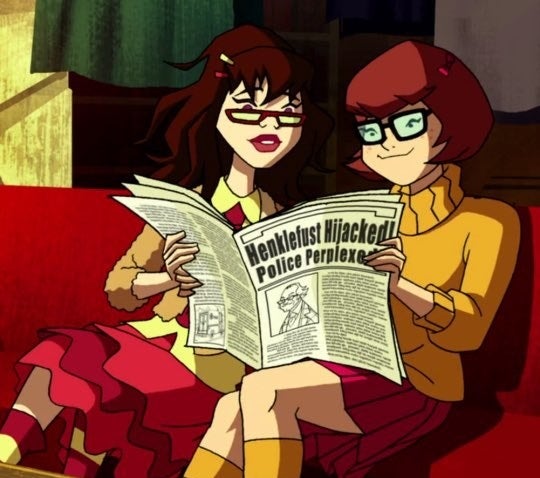 Then, screenwriter James Gunn, who also wrote and directed Guardians of the Galaxy, confirmed that Velma was originally "explicitly gay" in his script for the 2001 Scooby Doo movie.
As Pink News notes, there was even a kiss between Velma and Daphne shot in a body-swap scene — but such moments appear to have been cut from the movie to make it a PG rating after, according to Gunn, "like three parents were outraged at a test screening in Sacramento."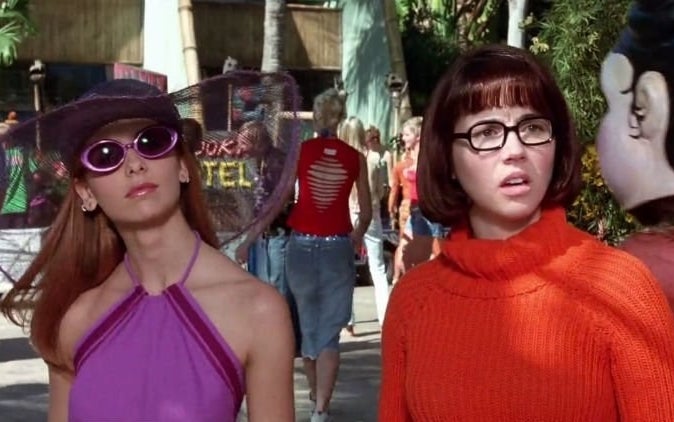 As many fans have pointed out previously, there are certainly moments in the Scooby-Doo canon that don't, erm, seem the most heterosexual: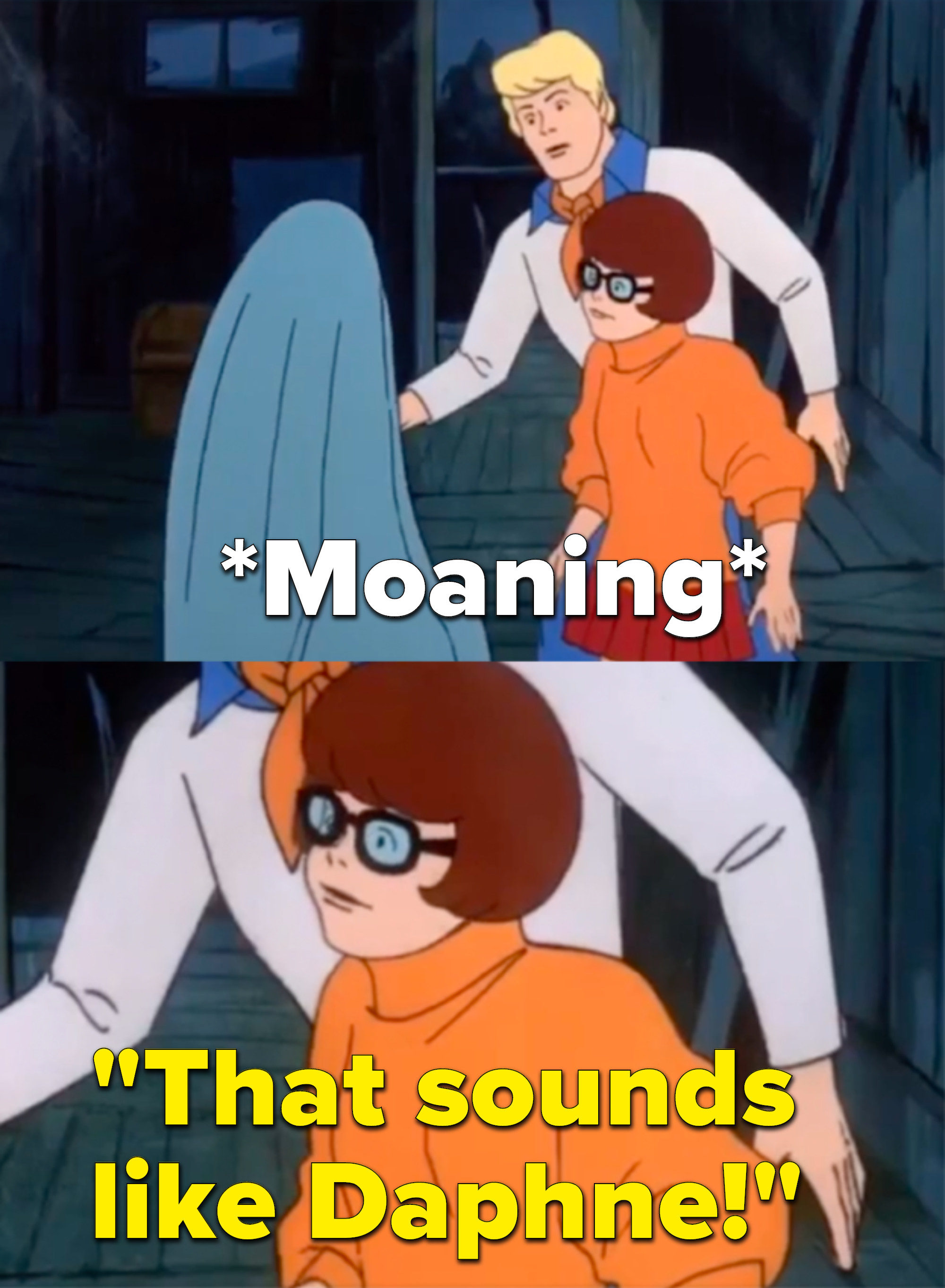 As a result, many fans were thrilled to have the character confirmed as a lesbian:
There we have it, people: Velma as a lesbian is officially canon — here's hoping her depiction will be more explicitly gay going forward.