Maybe it's because we're all stuck inside with nothing else to do, or maybe it's because the Netflix series is utterly bananas from start to finish — but it's safe to say that people are obsessed with Tiger King.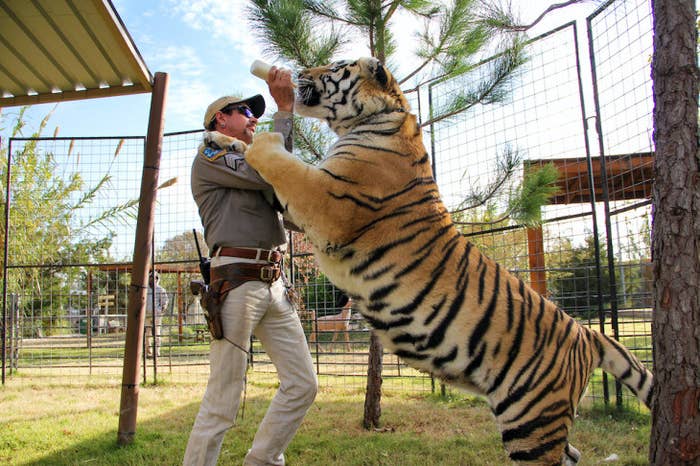 Some people, however, are more obsessed than others. In fact, Heidi, a 37-year-old nurse from Helsinki, Finland, loved the show so much that she decided to get a tattoo of Joe Exotic himself.
The result is certainly lifelike: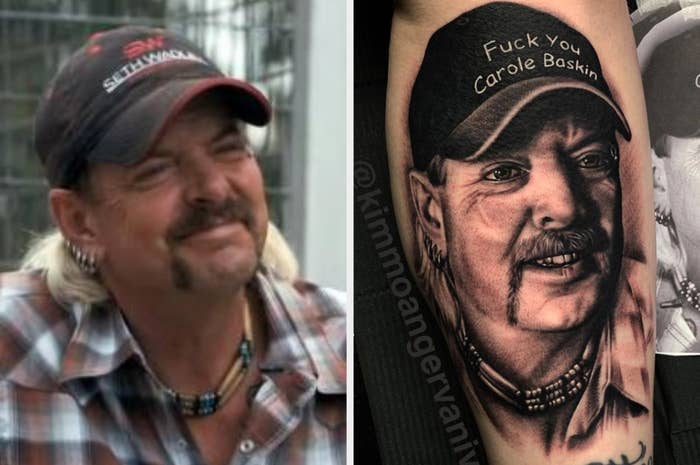 "I love Tiger King because he is what he wanted to fucking be," Heidi told BuzzFeed. "I saw the show and me and my artist decided to do it right away."
"This tattoo is kind of a joke," she added. "I don't support animal abuse at all."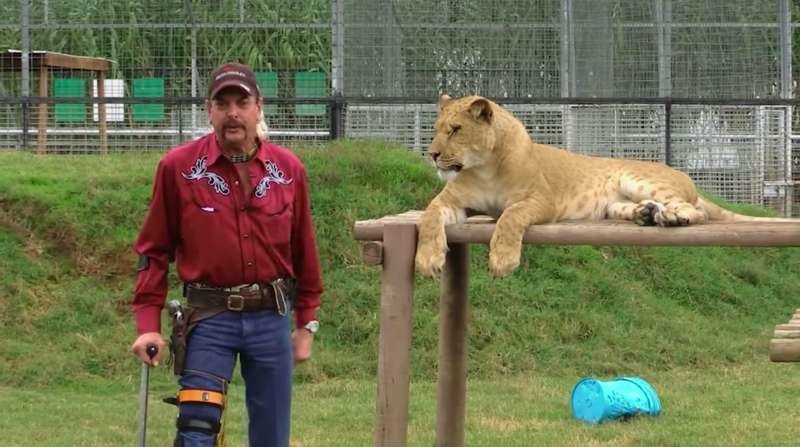 As for the tattoo artist, Kimmo Angervaniva, he captioned the photo, "I have done lots of tigers, but never a Tiger King."
Perhaps it's entirely possible that if tattoo shops weren't largely closed due to the coronavirus pandemic, we'd be seeing a lot more Joe Exotic tats.