Pamela Anderson addressed the Hulu series Pam & Tommy and Lily James' attempts to contact her in a new interview.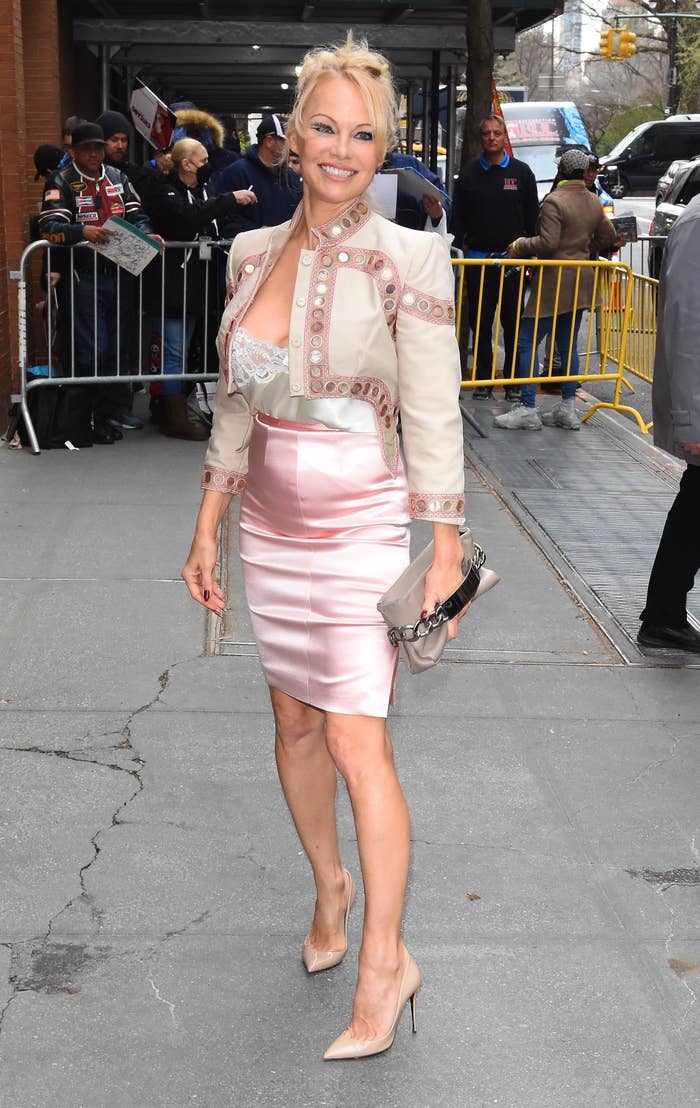 The Hulu series was released last year to mixed reception, given that the show focused on the nonconsensual release of the stolen sex tape of Pamela and Tommy Lee (including a recreation of parts) without the consent of the real-life people it portrayed.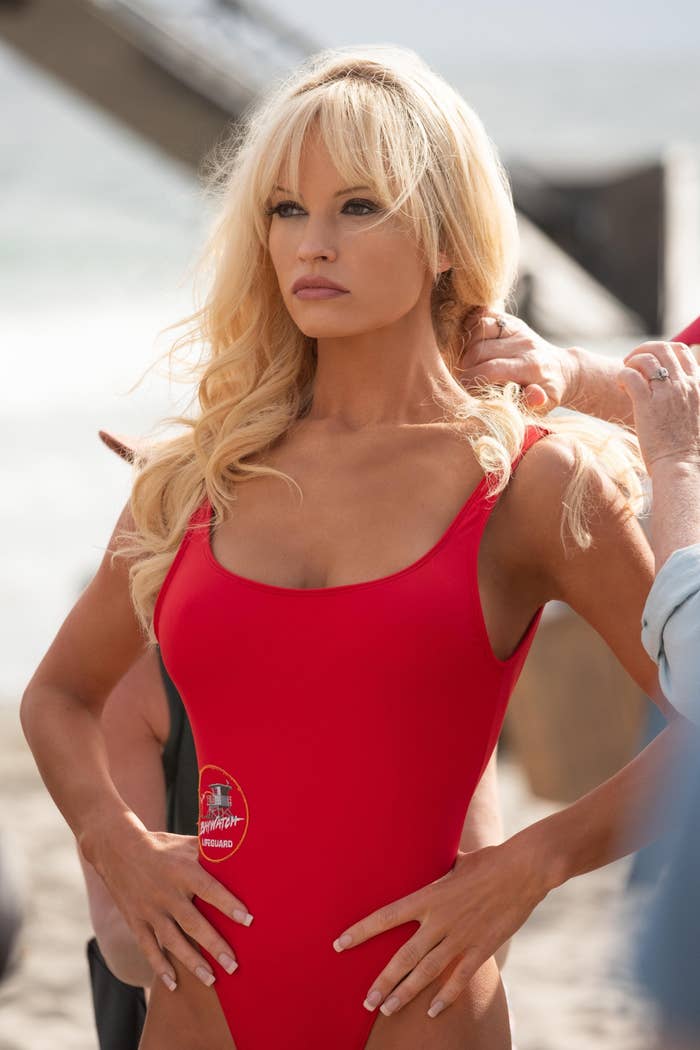 Lily, who played Pamela, told Porter that she reached out to Pamela before the series began shooting. "My sole intention was to take care of the story and to play Pamela authentically... I was very hopeful that we would be in touch right up until we started filming," Lily explained. "I was really hopeful that she would be involved. I wish it had been different."
Sources close to Pamela said that the Baywatch star disapproved of her series, but it was an Instagram post where she vowed to "tell the real story" — alongside the announcement of her autobiography and Netflix documentary — that nodded to her own thoughts on the Hulu series.
In a recent New York Times profile, Pamela revealed that she did receive a letter a letter from Lily — but she did not read it, nor did she watch the show.
"It was already hurtful enough the first time," she continued. "It's like one of those things where you're going, 'Really?' People are still capitalizing off that thing?"
Pamela further says that control over her memoir, Love, Pamela, was incredibly important to her. "It really was life or death," she explained. "I felt I need to tell my story. And I really couldn't let anybody do it but me."