...A new album! He just announced that his debut album, Montero, will be released for our listening pleasure on Sept. 17.
And how did Lil Nas X, king of viral, announce the news? Via a pregnancy photoshoot, of course.
In an interview with People, Lil Nas X explained that the inspo for the shoot came from listening to Megan Thee Stallion's verse on his new song "Dolla Sign Slime." He explained, "I was like, 'Oh my God, this is amazing,' so I immediately called my stylist."
"She was like, 'Wow, this all comes together. Your album. Your baby.' I was like, 'Yeah, this is my baby, huh?' As a joke, she was like, 'Yeah, you should do a pregnancy shoot.'"
Of course, Lil Nas X was not about to put up with any vitriol flung his way:
As it turns out, that was just a pleasant surprise. "I was like, 'There's no way the universe is lining up this perfect for this to happen,'" he told People.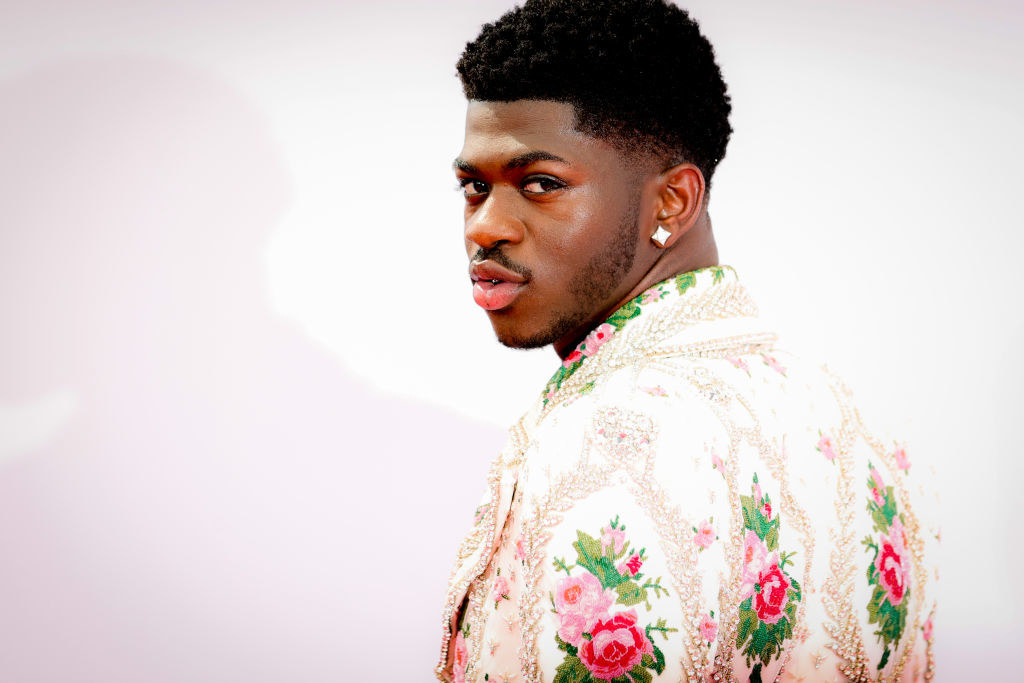 I, for one, cannot wait for the rest of the album rollout!!!