Jameela Jamil responded to Twitter "shade" after a photo of her as Titania in the upcoming Marvel series She-Hulk surfaced online.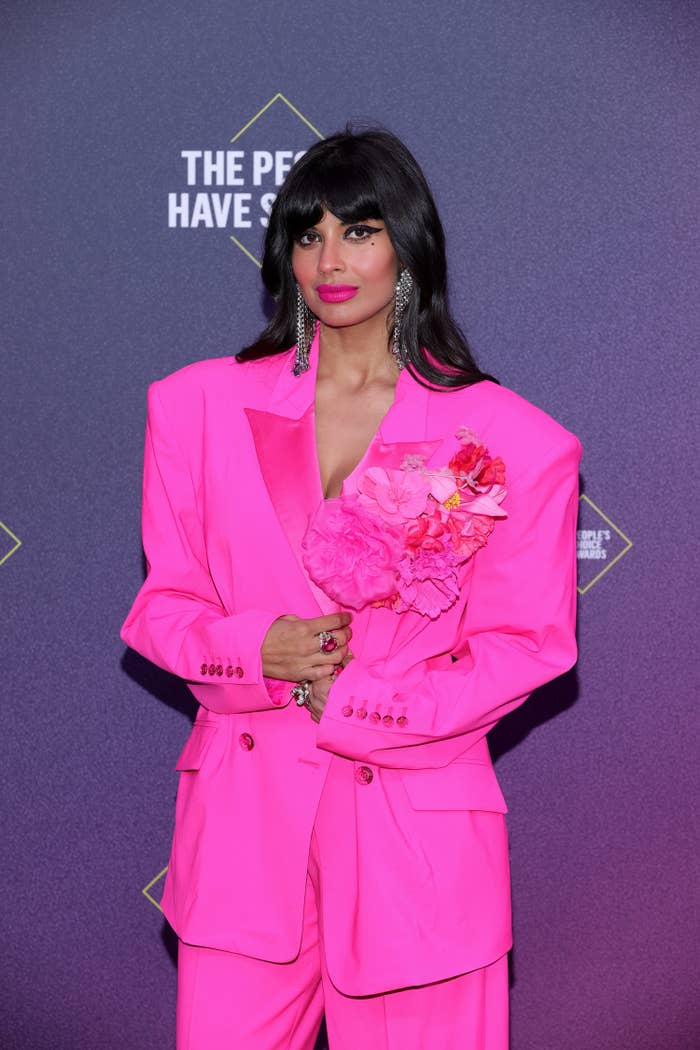 For context, She-Hulk is set to barrel into our lives next month and follows a lawyer who also has green superhero powers. Jameela will be playing Titania, a villain in the show.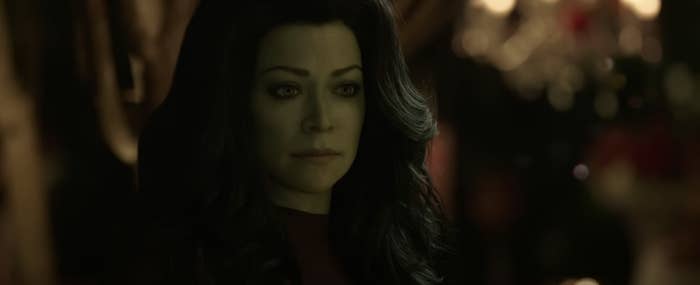 Recently, a first-look pic of Jameela in a courtroom battle scene, that was teased in the show's trailer, made the rounds on Twitter — and it's safe to say that fan reaction wasn't exactly stellar.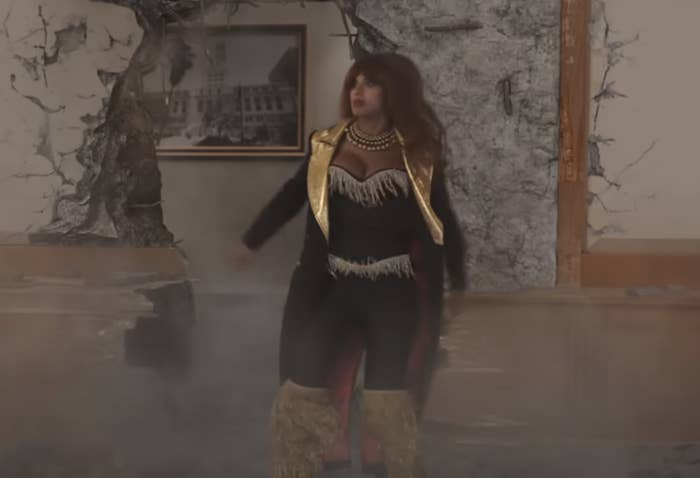 Namely, people pointed out the wig and outfit:
Which led to Jameela herself hopping into the replies. "Omg this photo...Guys," she wrote. "I accept every ounce of shade here, but in defense of my excellent hair stylist, this is just my hair after a 14-hour stunt day in Atlanta heat."
"She did a *great* job on the show I promise. I love her. Boobs look ok tho?" she added.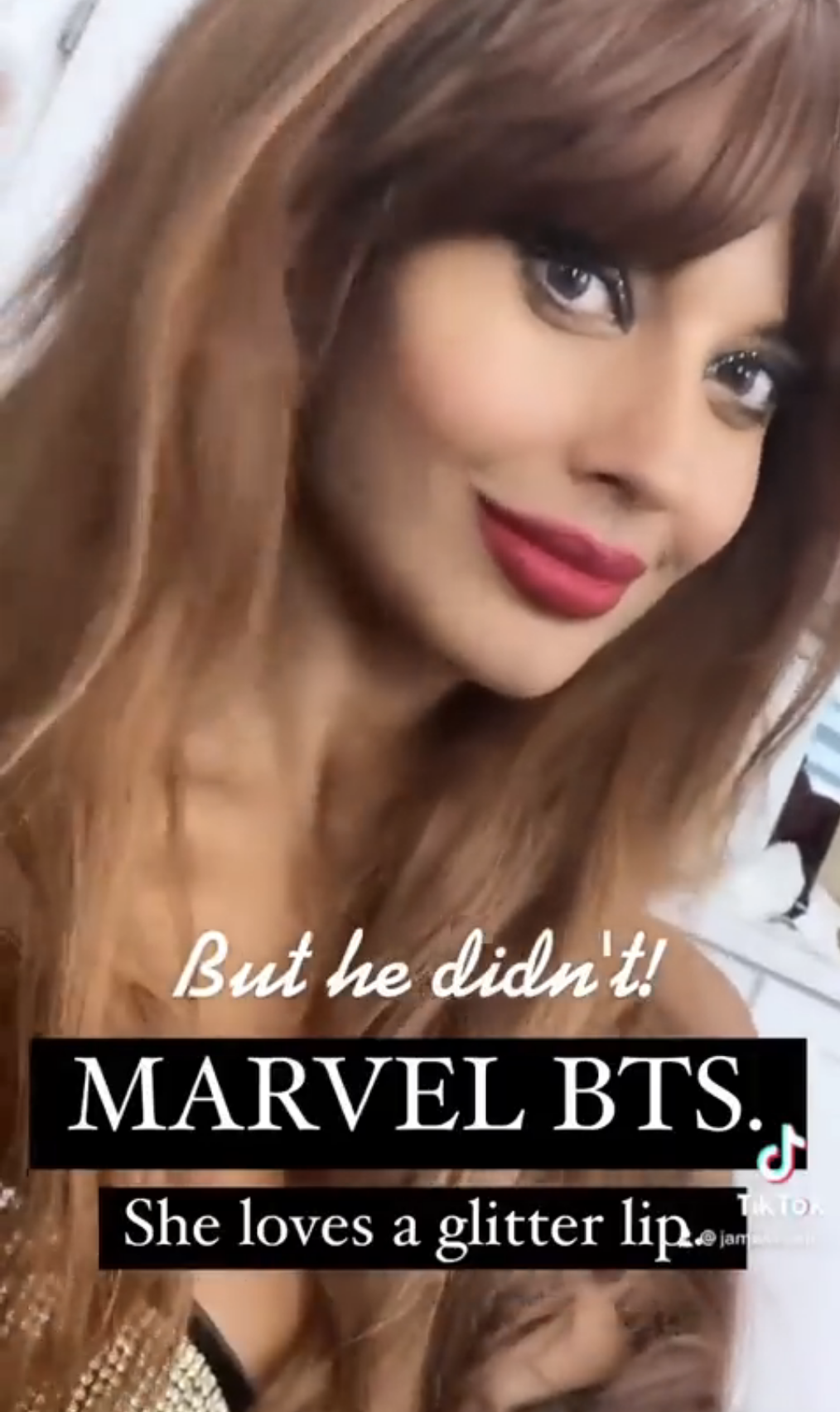 She further responded to some comments over the look:
Guess we'll see when the show is out August 17!