There Are No Sports, So ESPN Is Just Showing Really Old Spelling Bees
Q-U-A-R-A-N-T-I-N-E
Remember sports? Because of the coronavirus pandemic, pretty much all major sports have been canceled.
As a result, it looks like ESPN is running a little dry on content — because they're showing really old National Spelling Bees.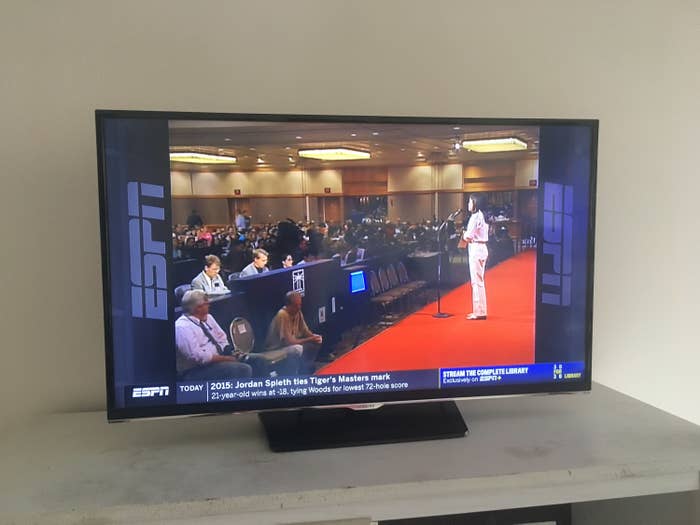 By "really old," I mean really old:
In some ways, it's actually pretty gripping content:
But also a somewhat bleak reminder of the world right now:
ESPN didn't stop with just the 1997 National Spelling Bee — oh no. They're also showing the 2004 competition.
And, for good measure, the 2008 National Spelling Bee will also be shown. In total, this will mean an un-bee-lievable seven hours of spelling bee content.
The Scripps National Spelling Bee is an annual competition, so who knows why 1997, 2004, and 2008 made the cut for ESPN? All I know is one thing: We really need sports back soon.