Elliot Page is the latest celebrity to be interviewed by Oprah Winfrey in a new chat that will air on Apple TV+ on April 30.
In a new clip shared by Vanity Fair, Elliot opened up about what it was like to come out as trans.
In case you missed it, last December Elliot came out in a moving Instagram post, where they wrote that they, "can't express how remarkable it feels to finally love who I am enough to pursue my authentic self."
Speaking to Oprah, Elliot said, "I was expressing this to people in my life much before posting that letter. Telling people for the first time, knowing I wanted a moment, of course, to become comfortable in myself and to be able to get to that point."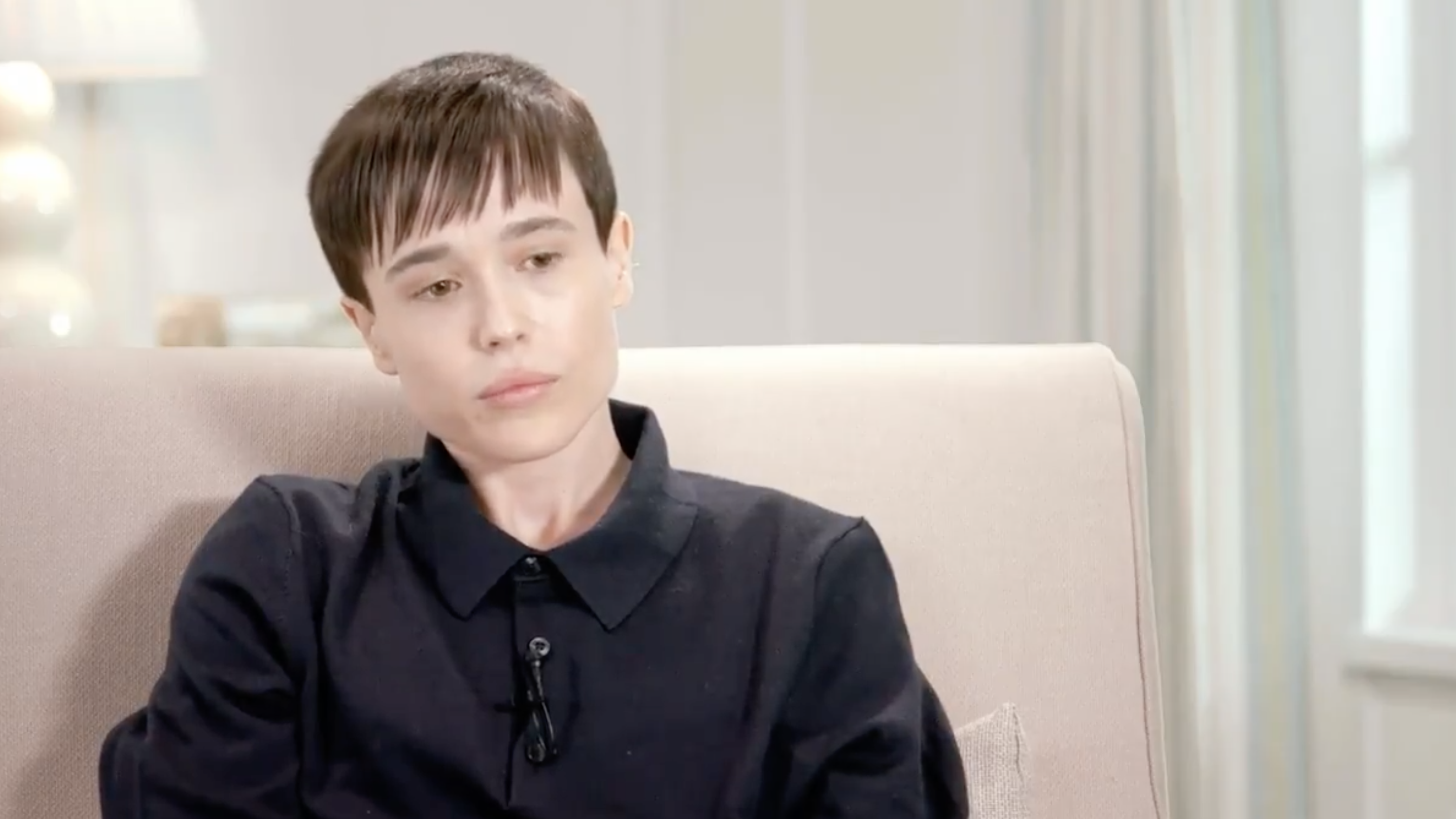 Elliot then described how being "closeted so long" had a negative impact on his mental health, saying, "I came out as gay right before my 27th birthday, up until then I had pretty much never even touched someone outside who I was in love with. Any kind of sensation of feeling that again, there was no way I could do it."
Beyond coming out for their own wellbeing, Elliot felt it was "crucial and important" for him to share the letter amid the backlash trans people are facing right now. Speaking to Vanity Fair, Elliot added that the Oprah interview came after "the rhetoric coming from anti-trans activists and anti-LGBTQ activists — it's devastating. These bills are going to be responsible for the death of children. It is that simple."
"I don't want it to sound like, 'Look at me,'" he continued. "It's not that at all. Actually, I was really nervous. But I thought about it for a bit, and it just felt like, okay, the GOP basically wants to destroy the lives of trans kids and stop the Equality Act. How do you not use this platform?"