Yup, fans noticed that Doja has been feeling the Joseph vibes over on her Twitter...
But that's not where the story ends! Ever the agent of chaos, Noah revealed in the video that Doja actually reached out to him and asked if he could set the two up.

As a respectful queen, she asked if Joseph had a girlfriend (a question I would also like to know the answer to):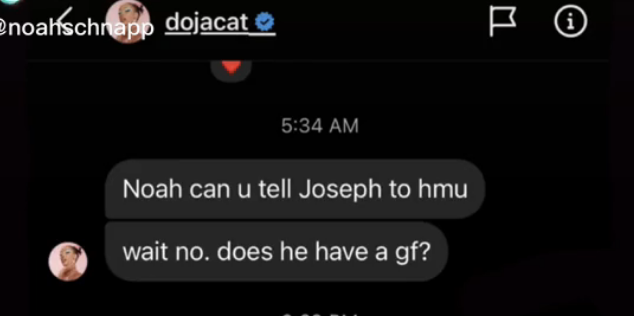 To which Noah told Doja to "slide into his DMs." Modern love!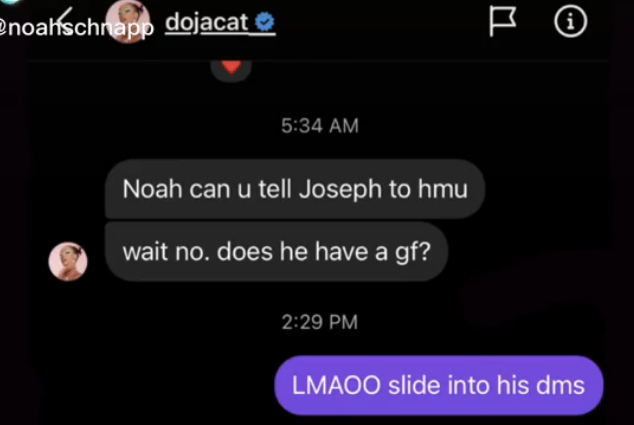 A slide problem was presented when Doja could not find Joseph on social media — a dilemma I will not mock given that I, too, have been bested by the Instagram search function: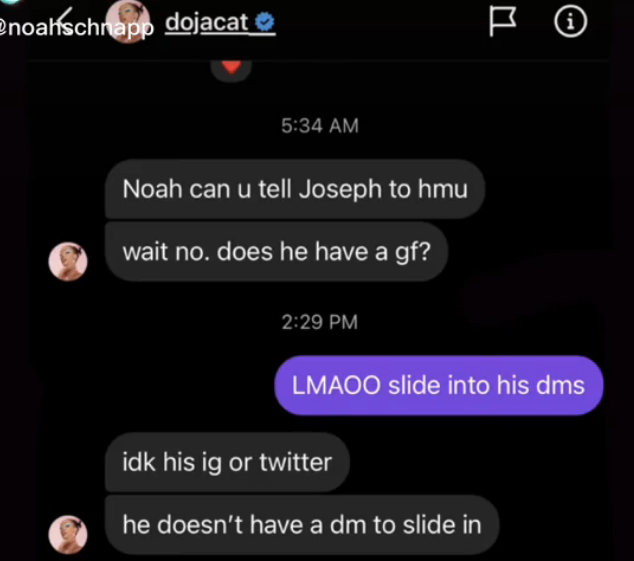 To which Noah swept in: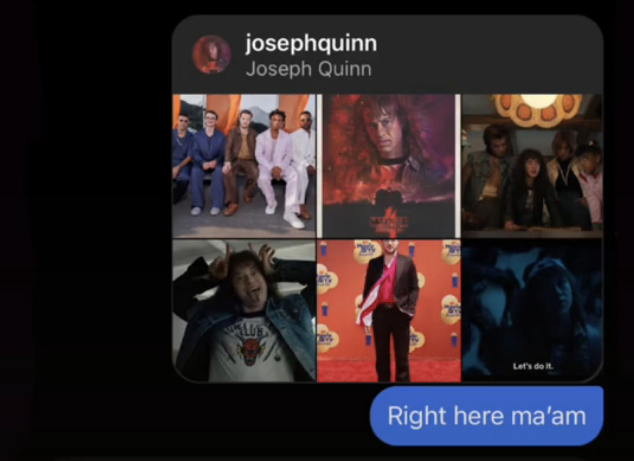 I, for one, am left with so many questions. Why was Doja messaging Noah at 5:34 a.m.? Why did Noah share this with the caption "thirsty doja"? Did Doja slide????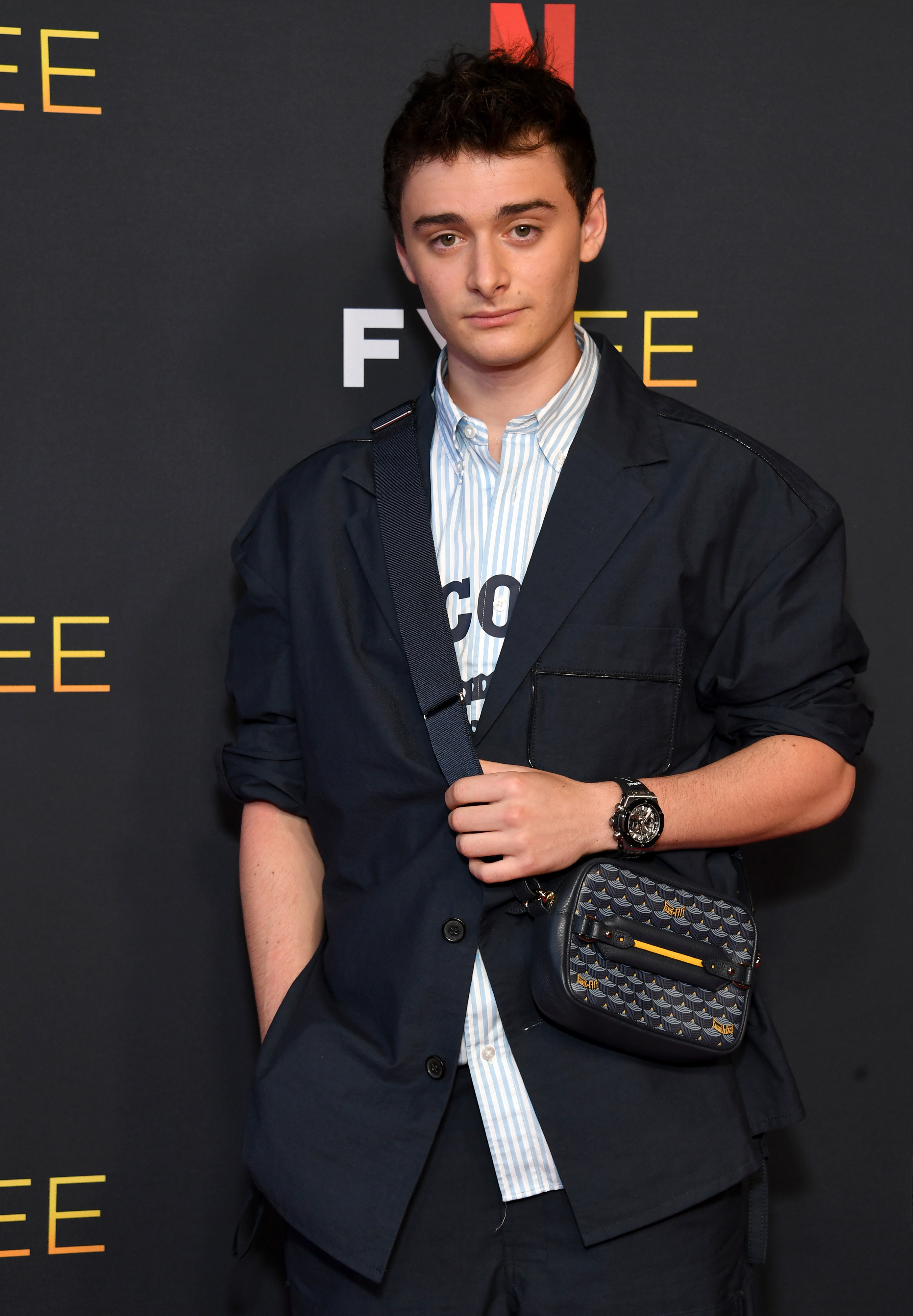 If there's two things we know, it's that A) Joseph does indeed have Instagram (albeit not a terribly active one), and B) Doja does follow it.

I'll be reporting live from the scene of this breaking story (aka my living room) as it unfolds.