It looks like one of the people who's been watching Demi Lovato's new documentary Dancing With the Devil is none other than Demi herself.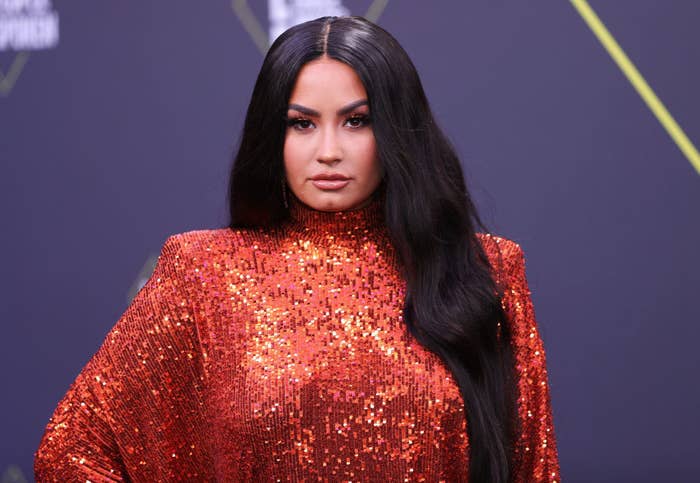 If you haven't seen it yet, the documentary has led to a ton of revelations about Demi's life, from detailing the night of her overdose to elaborating on her breakup with Max Ehrich.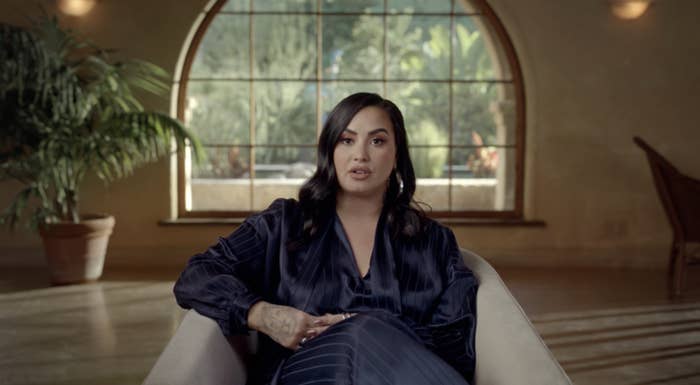 Now, in a new interview on The Tonight Show Starring Jimmy Fallon, Demi opened up about what it was like to be so candid about her life story — and to then see it played back onscreen.
"It was challenging, because everything I went through in that storytelling journey of making the documentary was difficult," she began. "I had to work through a lot of those things before I told the story on camera. I've been working on myself and putting in a lot of work behind the scenes, so that when it was time to put it on camera, I felt completely secure in telling my story."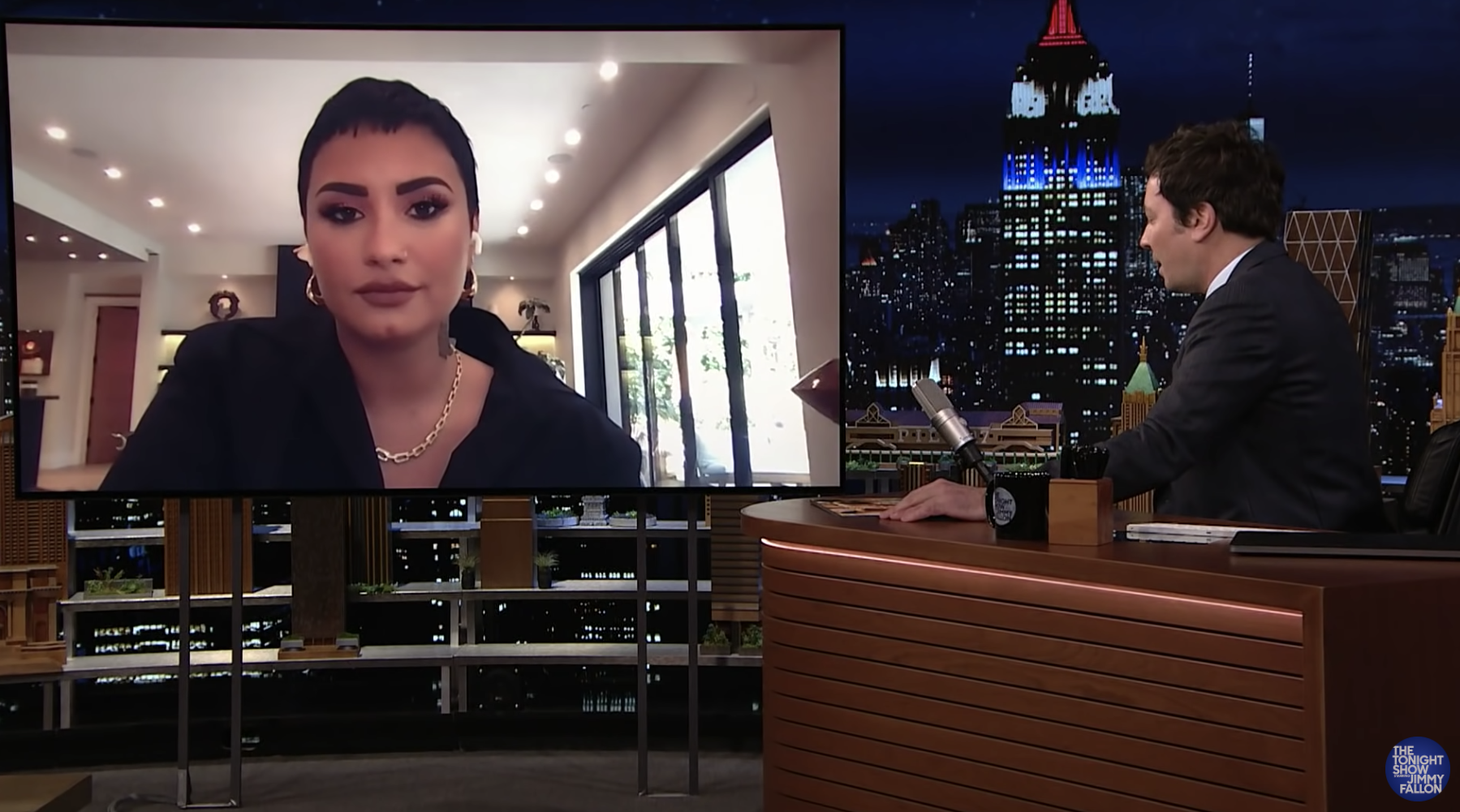 "I watched it when the first cut was ready. Since then, I've seen it three or four times, maybe. It was challenging — I had a physical reaction the first time that I watched it, like anxiety attack."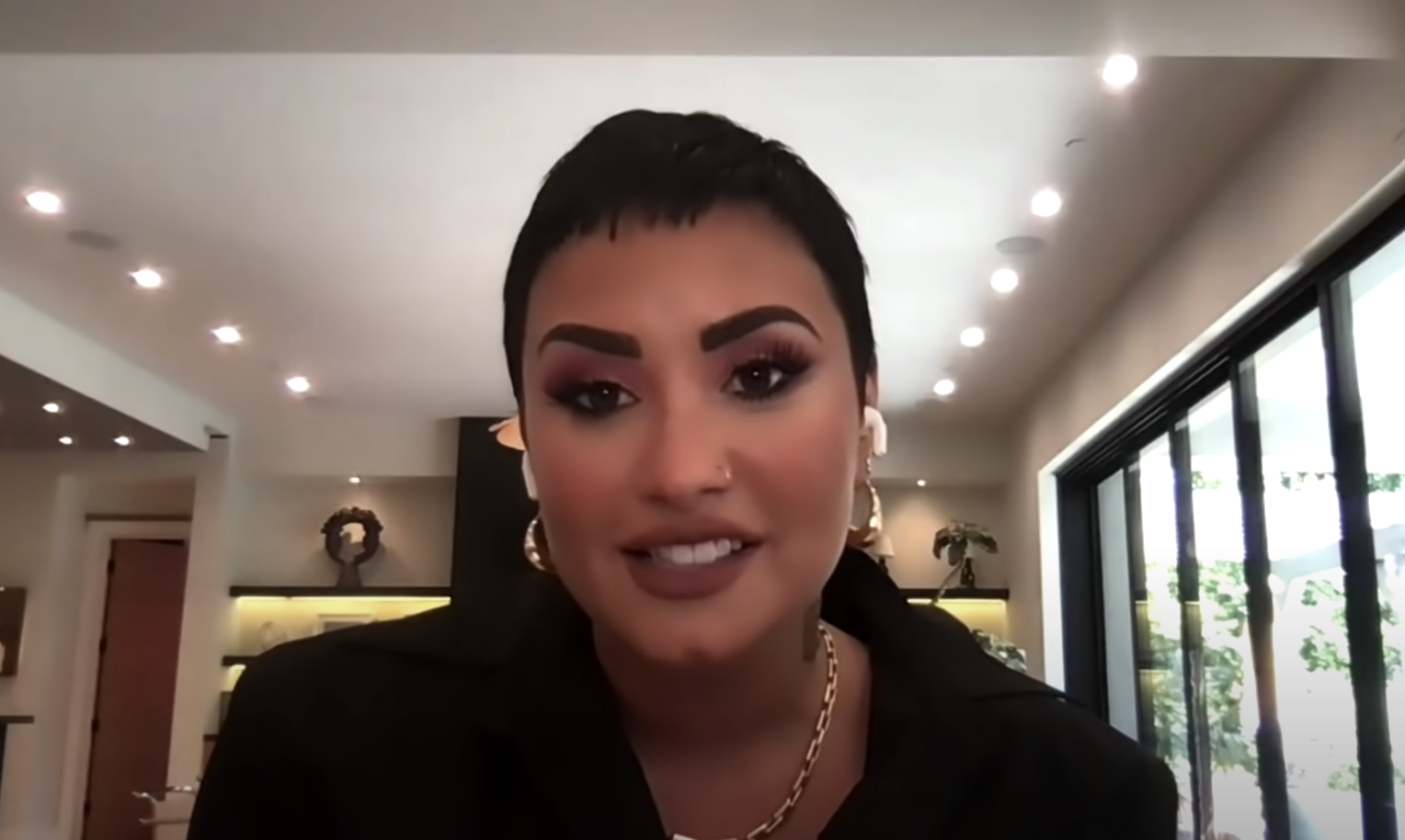 "But it's been good, and a part of telling my story is taking ownership and just owning my truth," she continued. "No matter what people say when they watch it, it doesn't matter."
It's not just the documentary that's telling Demi's story — she's also got a new album out called Dancing With the Devil...The Art of Starting Over. "I'm so excited about these two projects," she added. "I'm standing in such truth that nothing that anyone can say can shake me."