Chrissy Teigen And John Legend Joined A Street Party From Their Car After The Election, And The Photos Are Amazing
"Everyone is so beautiful and so happy."
Joe Biden won the presidential election — and Chrissy Teigen and John Legend wanted to celebrate.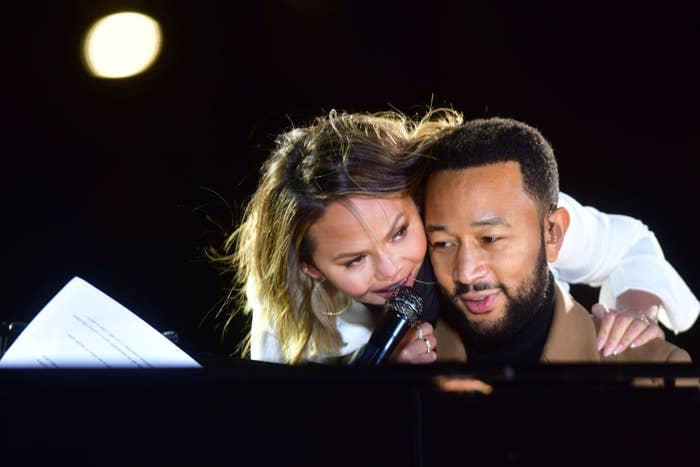 After all, it seemed like pretty much everyone was taking to the streets to party yesterday.
The horns! The honking beckoned!
So Chrissy donned her shoes...
...and joined a street party in West Hollywood.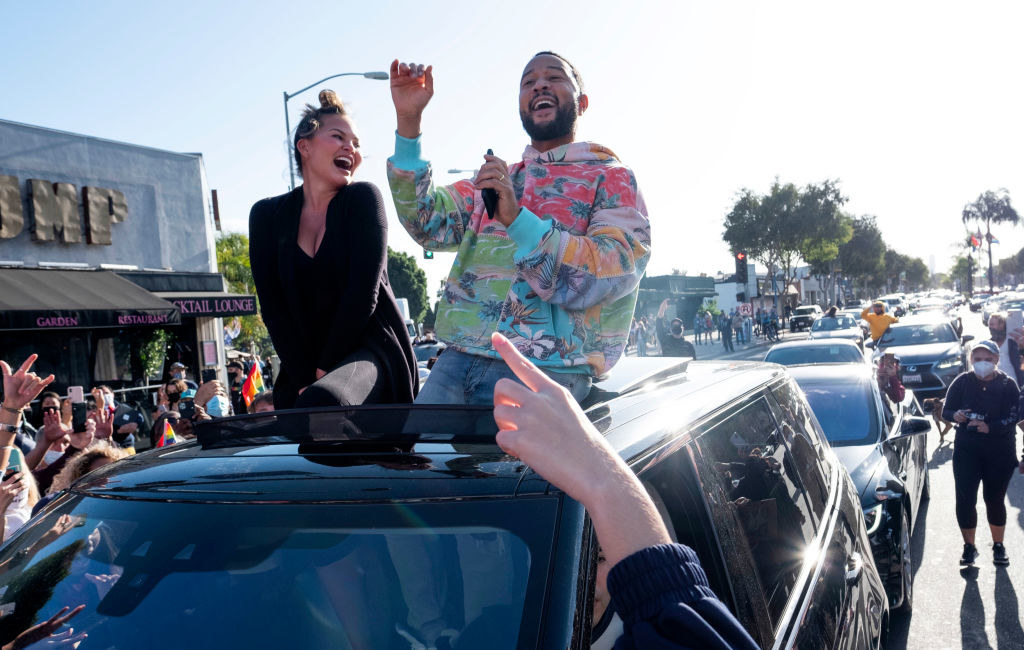 Oh, how they laughed.
And cuddled.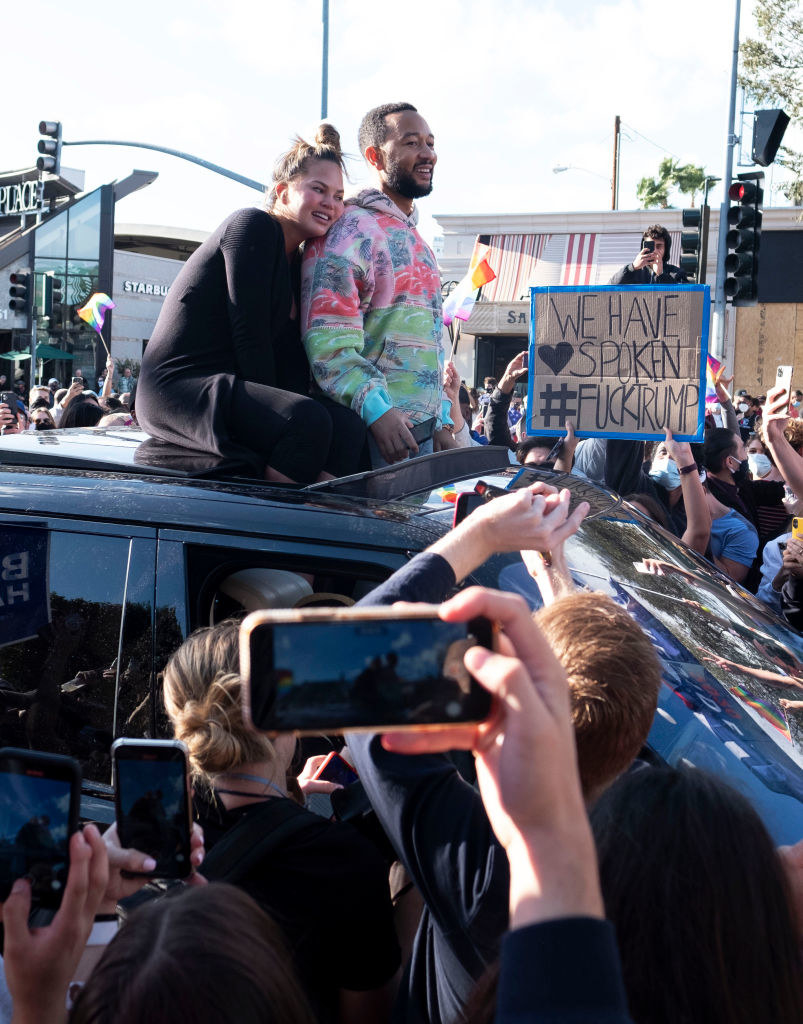 And generally looked so happy.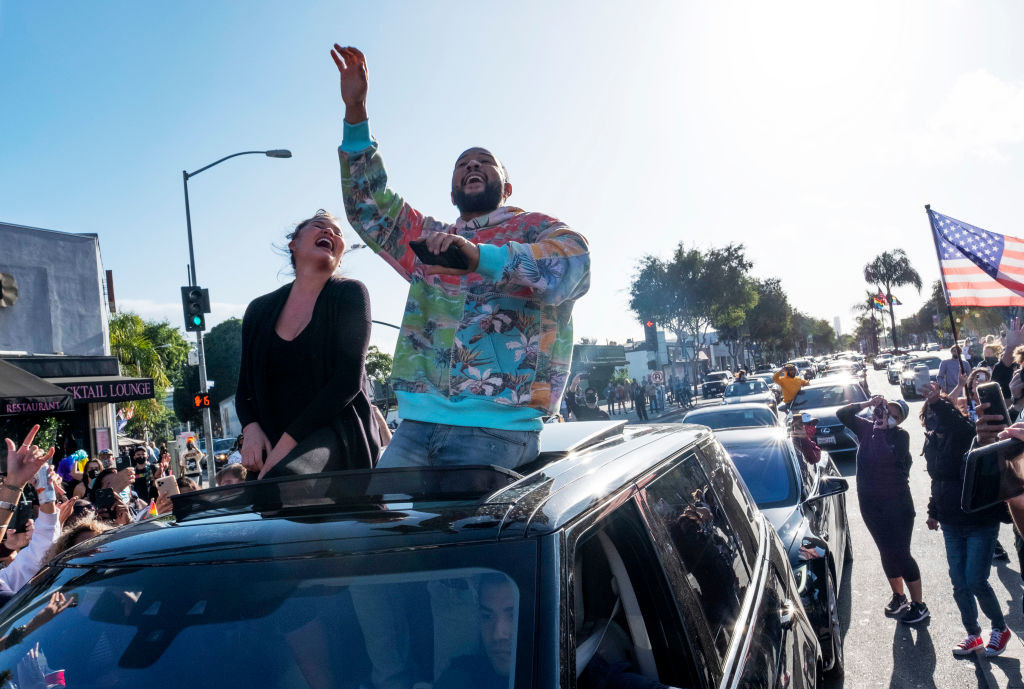 Oh, the emotion.
The King and Queen I choose to recognize.
All the best to Chrissy, John, and the residents of WeHo.