For context, Cara made headlines for images depicting her holding Megan's train and taking pictures on the floor inside the event — leading some fans to question her relationship with Megan and why she was in attendance at the event.
However, while speaking to Jimmy about the images, Cara began by saying that she was invited by Megan. "I was in Vegas with friends, I really wanted to see her play and she asked me to come along with her," she said.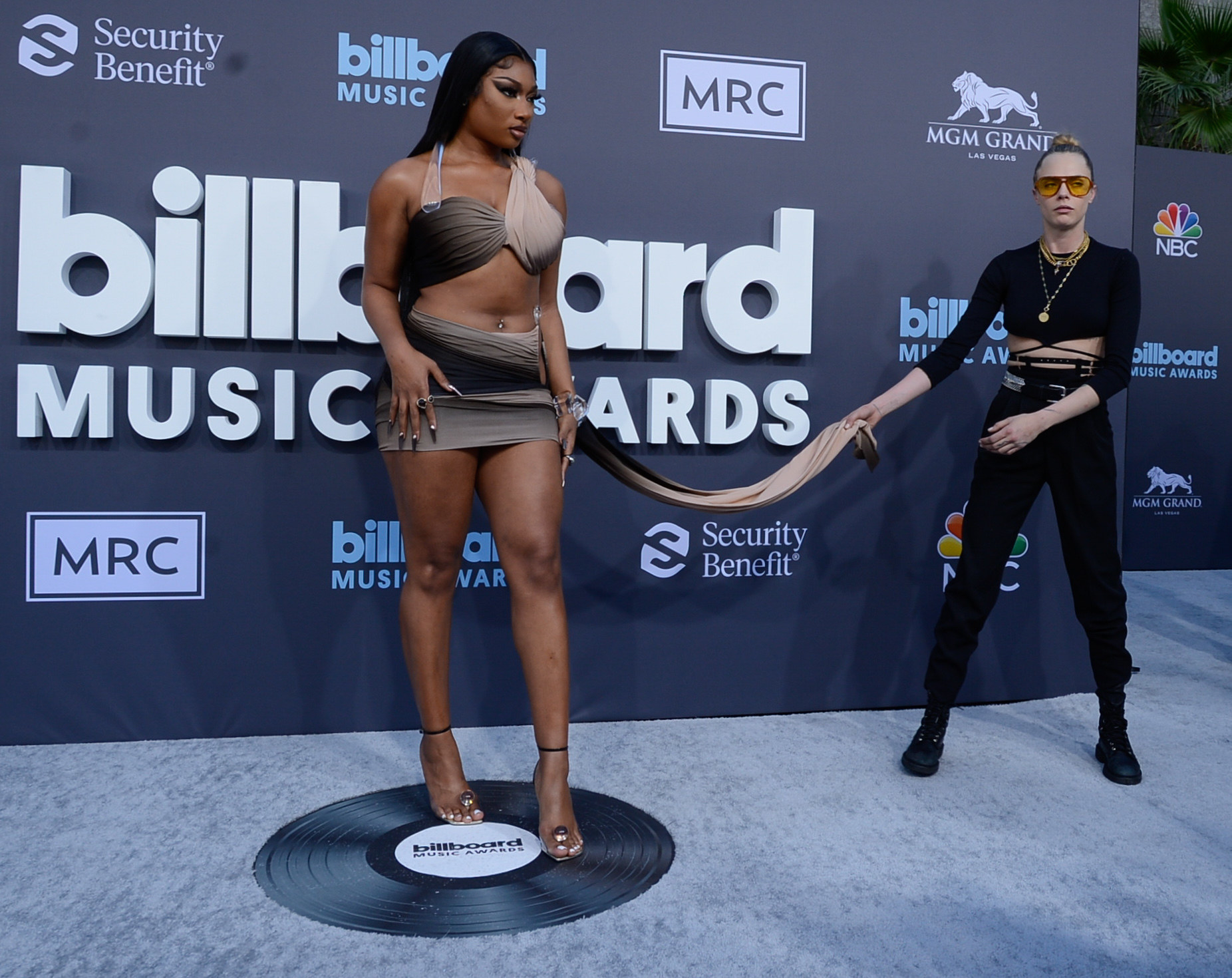 "I didn't know I was going to go and sit or do anything, I thought I was just going to come and watch her play," Cara said. "She had a speech she was going to do because she was winning an award, so I was helping her run her lines."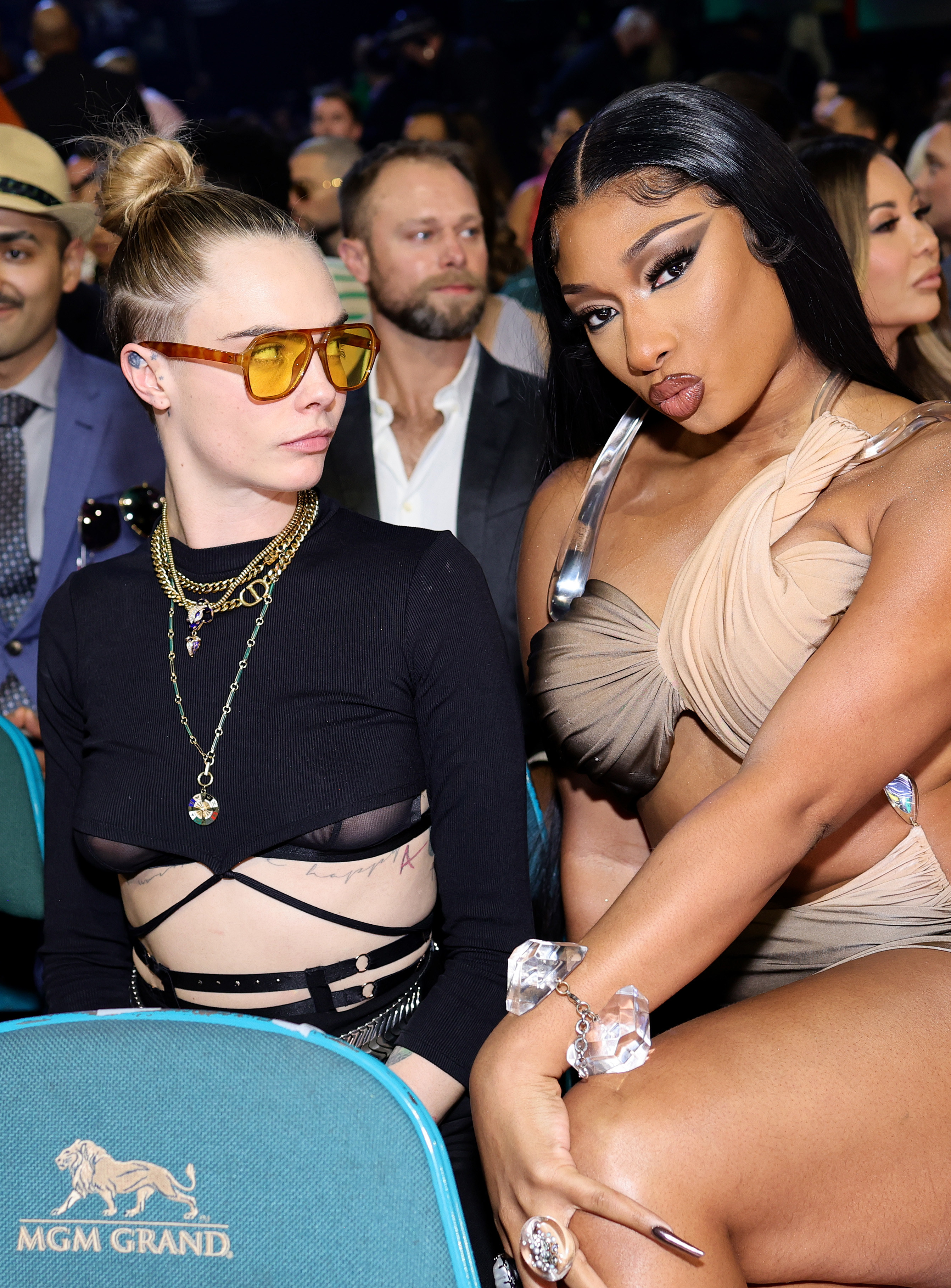 As for the train on the dress, Cara explained that she saw Megan struggling to get a "fashion" shot of it in the air. "I was helping her and I was doing it, and I was going like, 'Yeah girl!' I was hyping her up, being a hype woman," she added.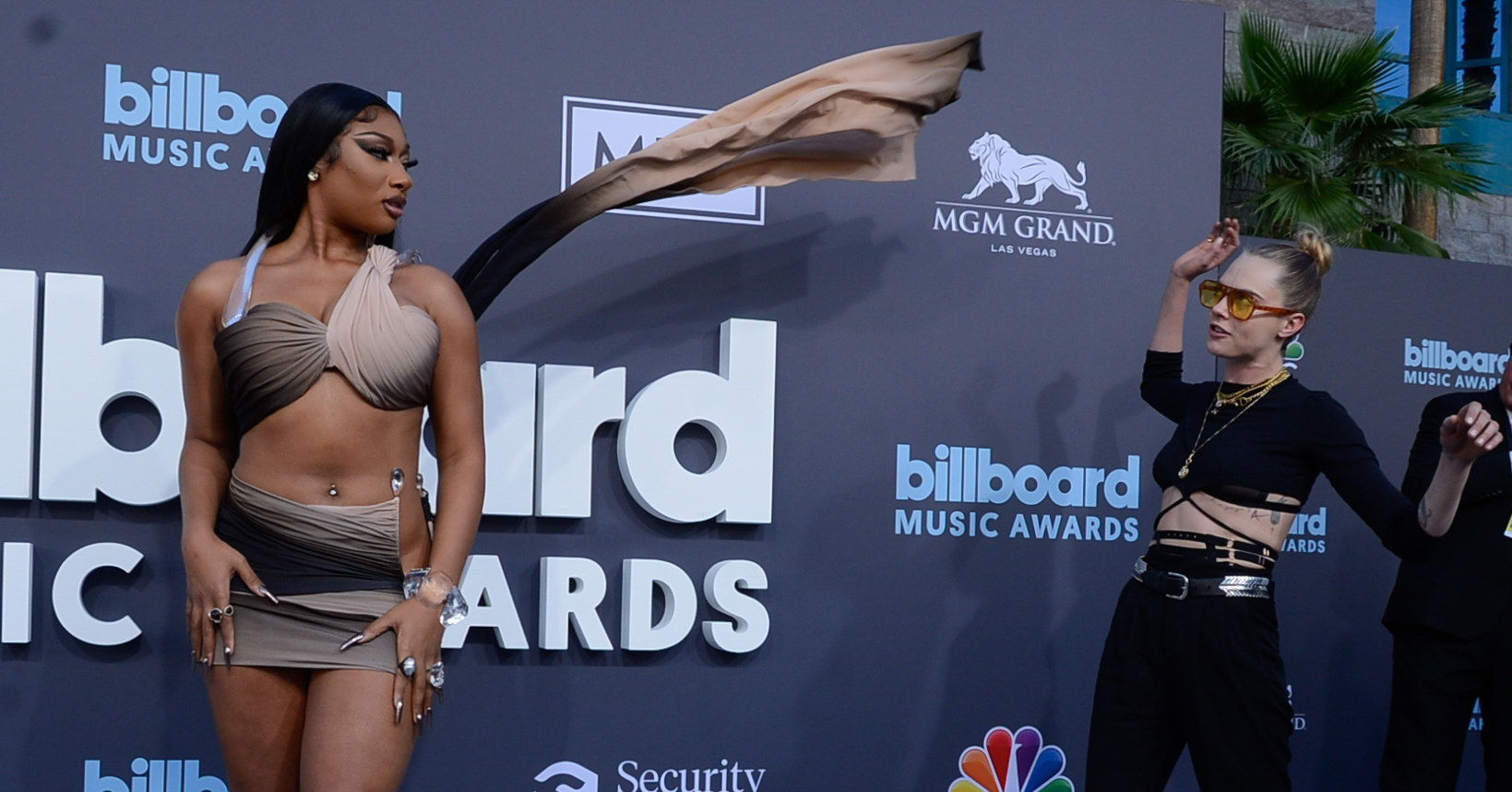 "I walked in and I had a seat in the front row, and I'm like, 'I'm not meant to be here,'" she continued, before saying of the floor photos, "That's what I do, I was just really excited."
All in all, she concluded, "I was living my best life, but people found it a bit odd. People find me a bit odd, but that's me. No shame."