We know by now that Brooklyn is a large fan of the tattoo tribute. Case and point, the back of his neck — which features Nicola's eyes and a love letter from her.
When asked to estimate how many tattoos he has, he guessed, "In between 80 to 100, I'm not really sure."
Then, he revealed his latest ink: a portrait of his wife's face.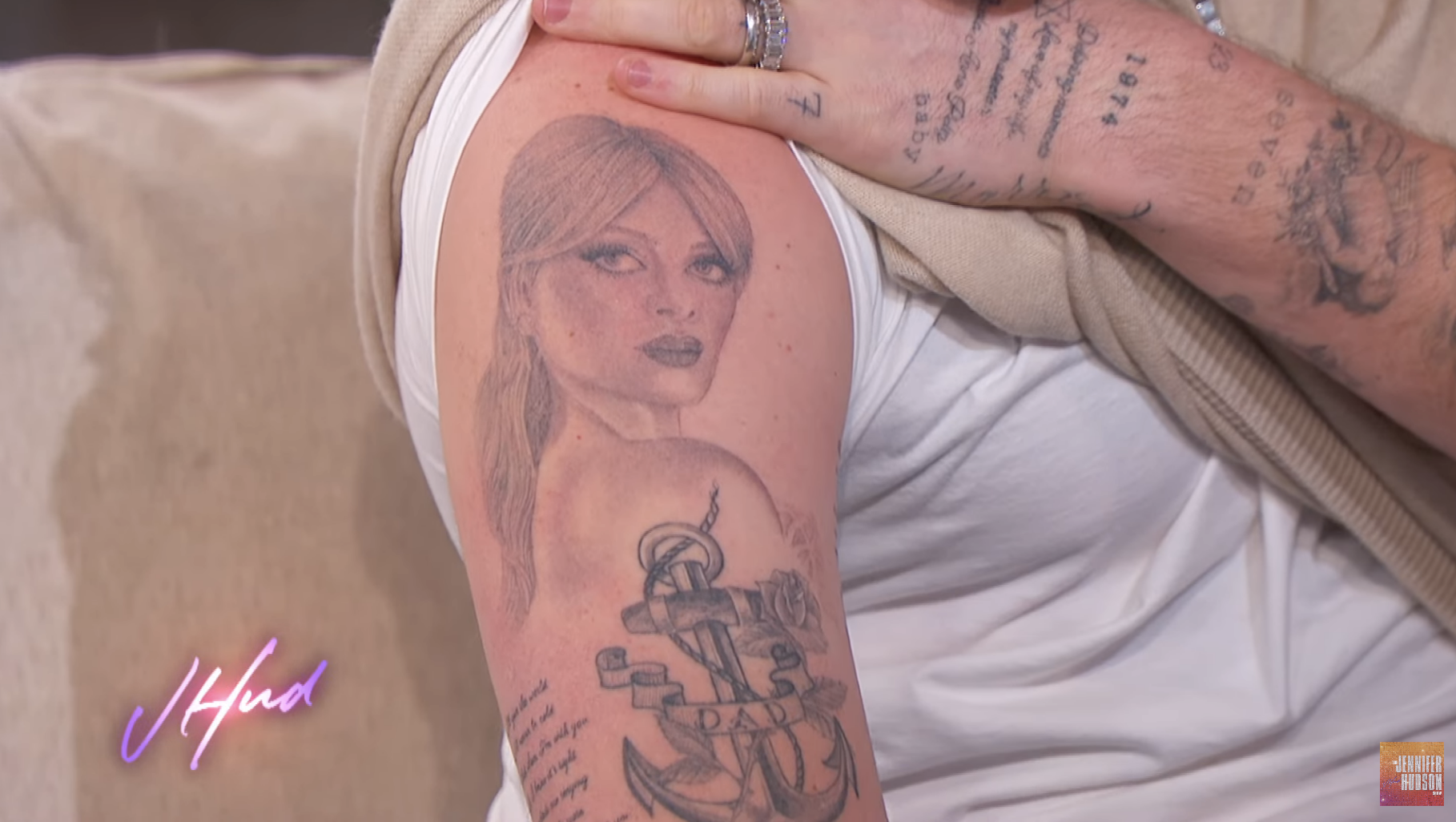 Here it is zoomed in, for good measure: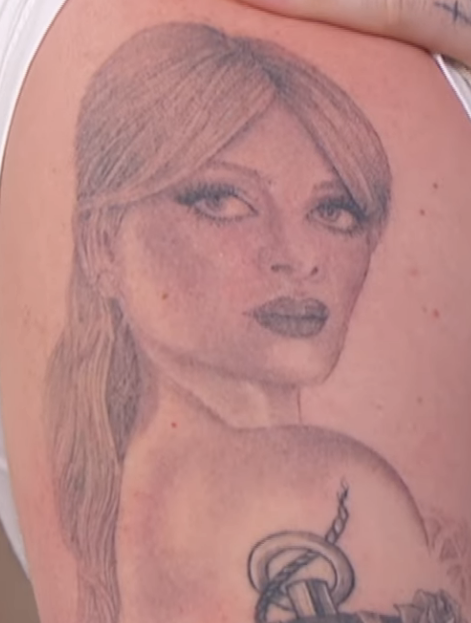 And here's a side-by-side:
"I actually got this on the same day, some of the lyrics of the song she walked down the aisle to," Brooklyn added, pointing to the lyrics of "Songbird."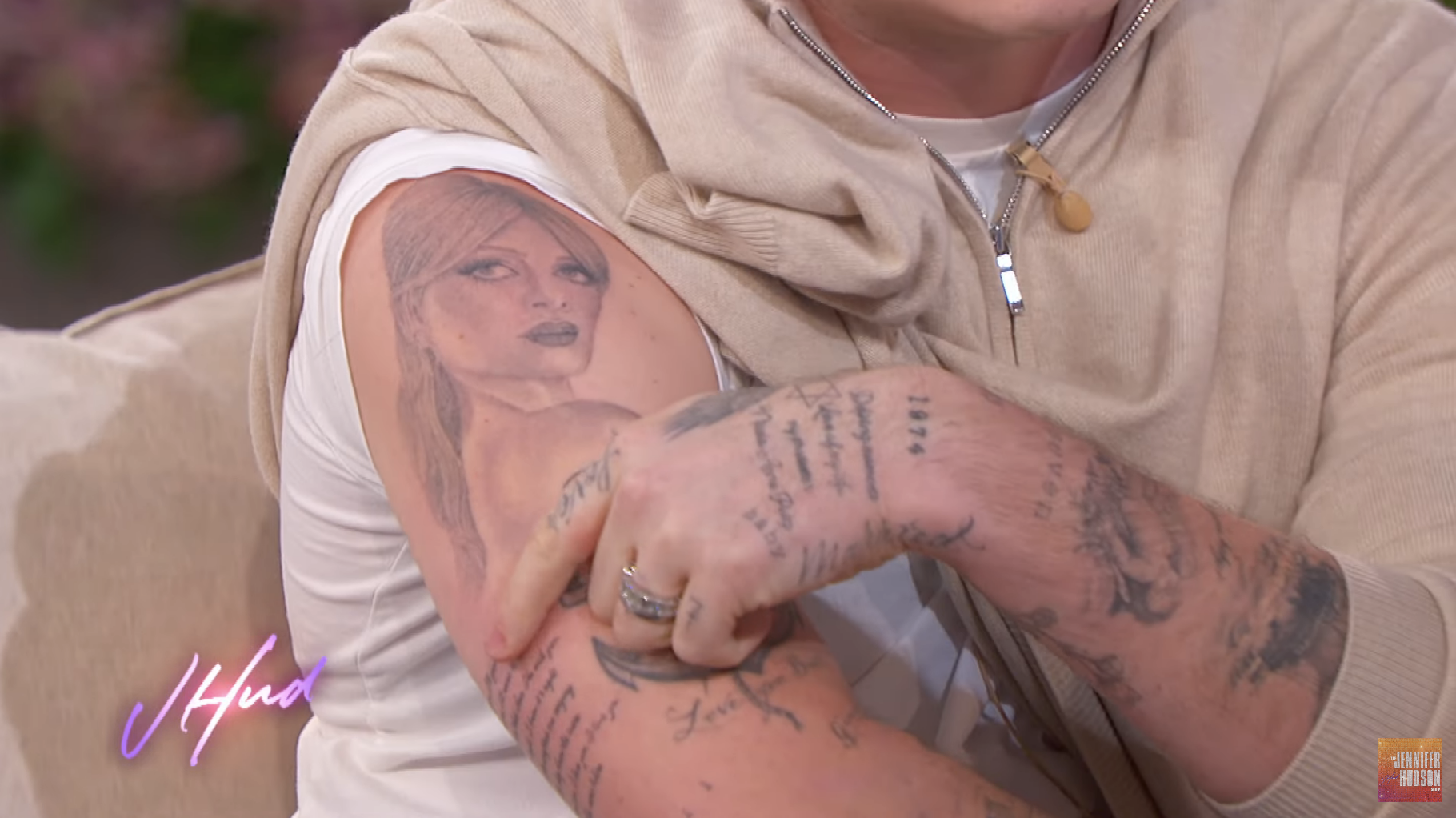 What a time to be alive, folks!