Britney Spears is a married lady! Yes, Brit and Sam Asghari tied the knot yesterday at an intimate ceremony in their Thousand Oaks home in LA.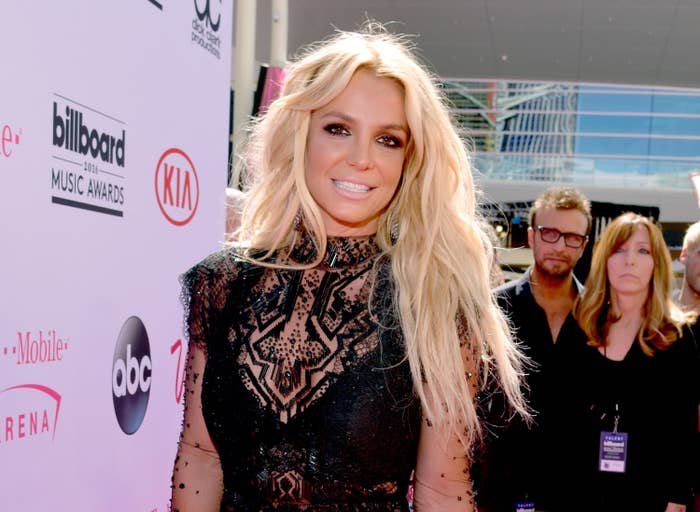 After five years of seeing the couple together, we finally have a glimpse of their wedding. Naturally, this means one thing: IT'S WEDDING DRESS TIME.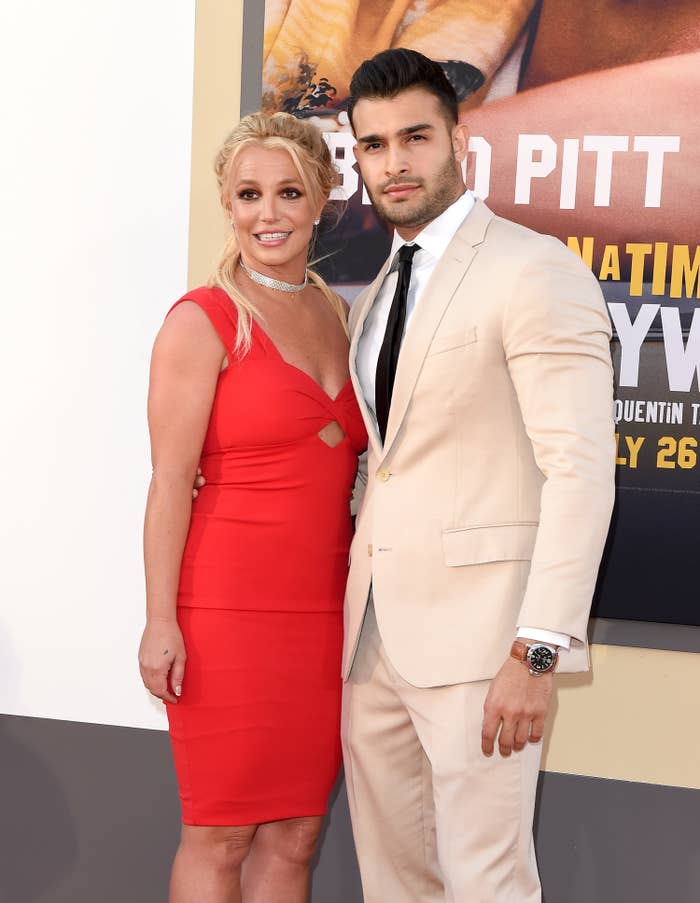 Britney's dress was custom-made by Versace, because of course it was custom-made.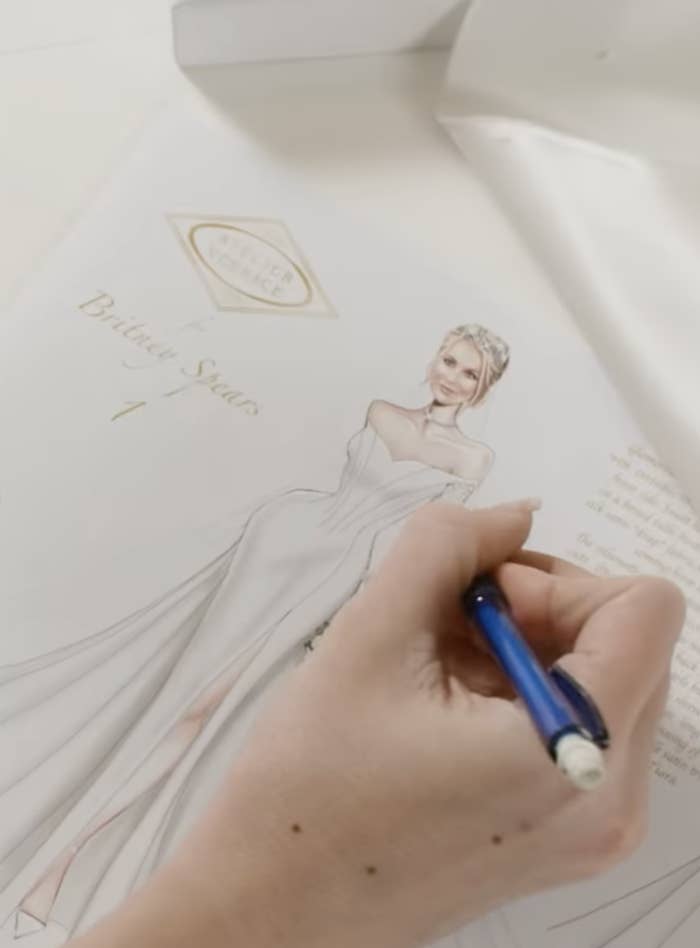 Of course, a big feature of the dress is the portrait neckline — which comes together at a series of pearl buttons around the back: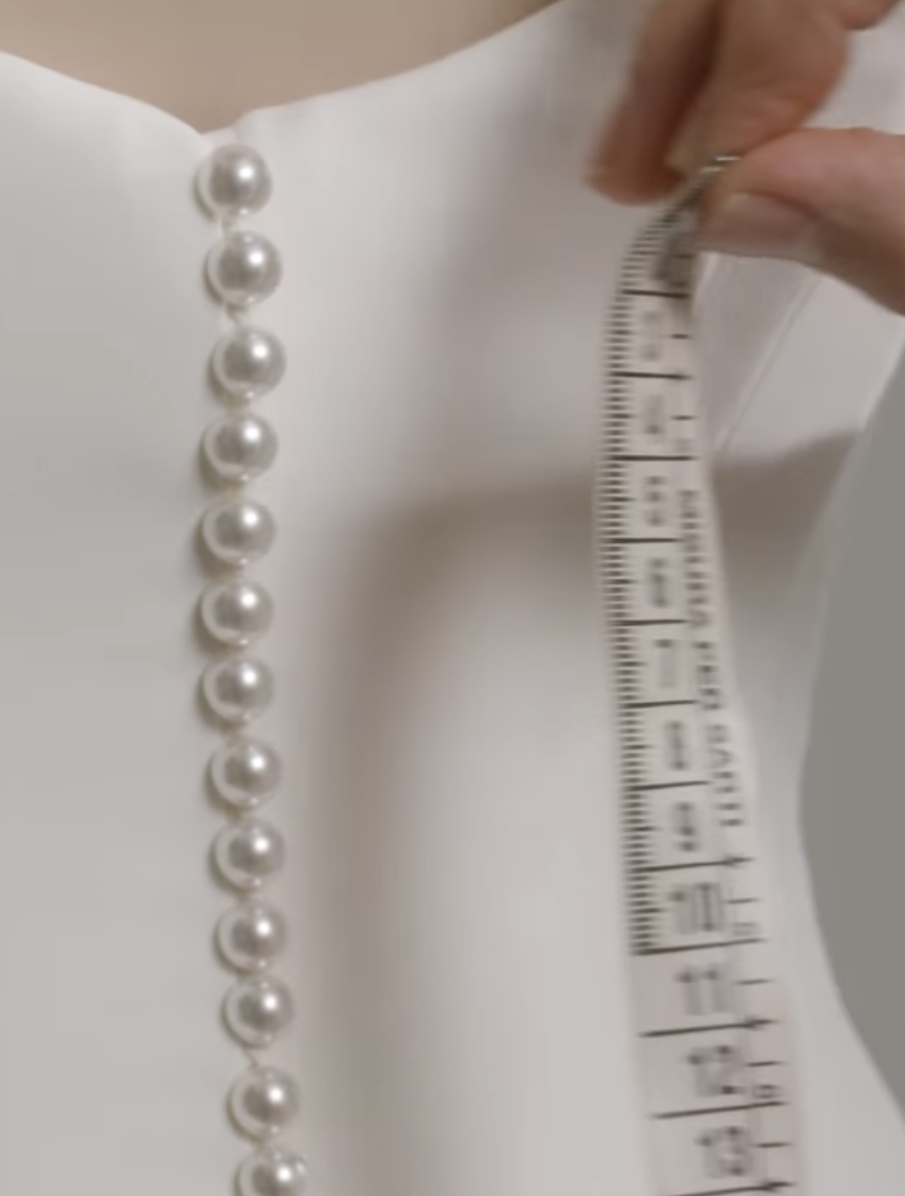 Donatella Versace said in a statement, "Designing Britney and Sam's wedding outfits came naturally to me. A tremendous amount of love was poured into every detail."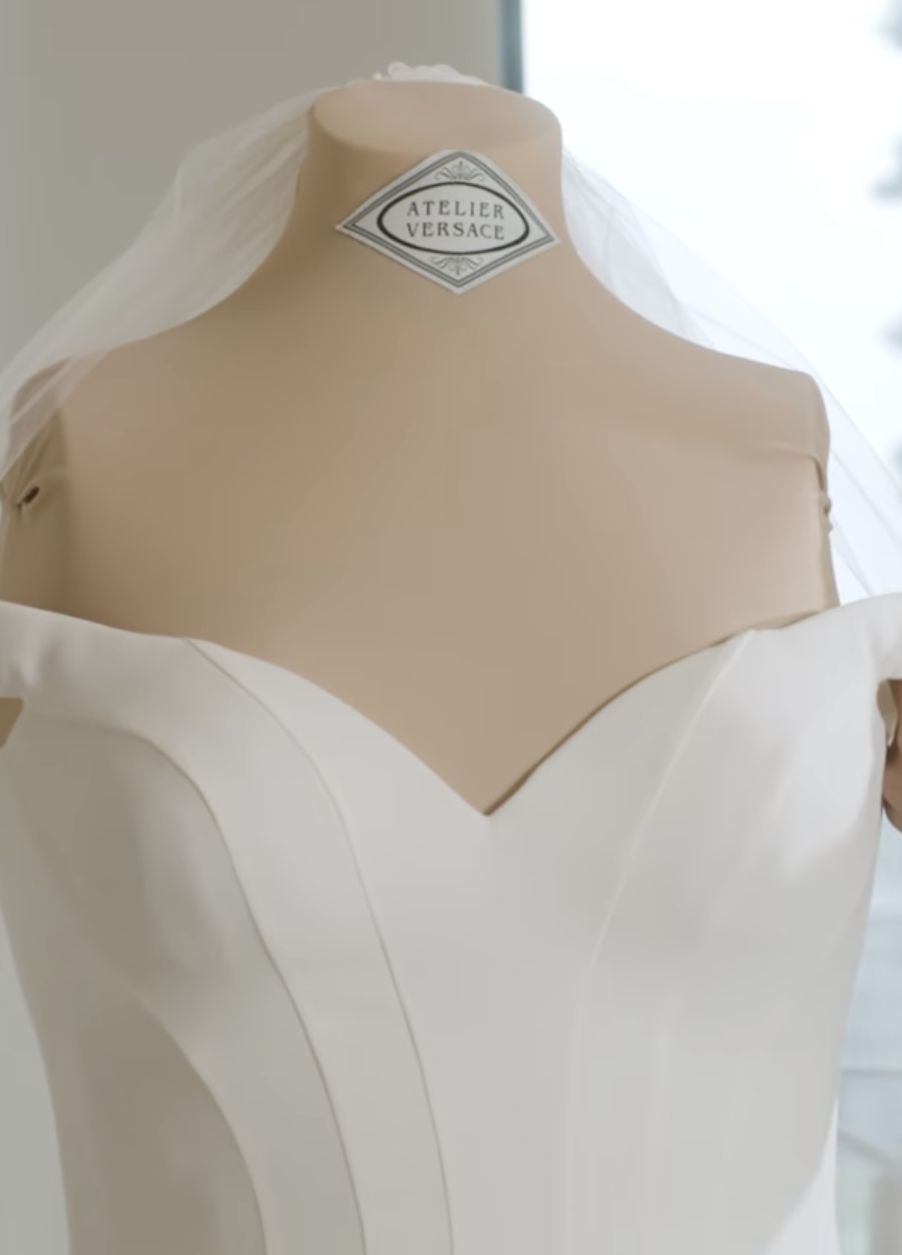 She continued, "Since we first met, Britney has always had a very special place in my heart. Seeing her free, happy, and now getting married puts a smile on my face."
And Britney certainly looked stunning! Of course, now-husband Sam was also decked out in Versace.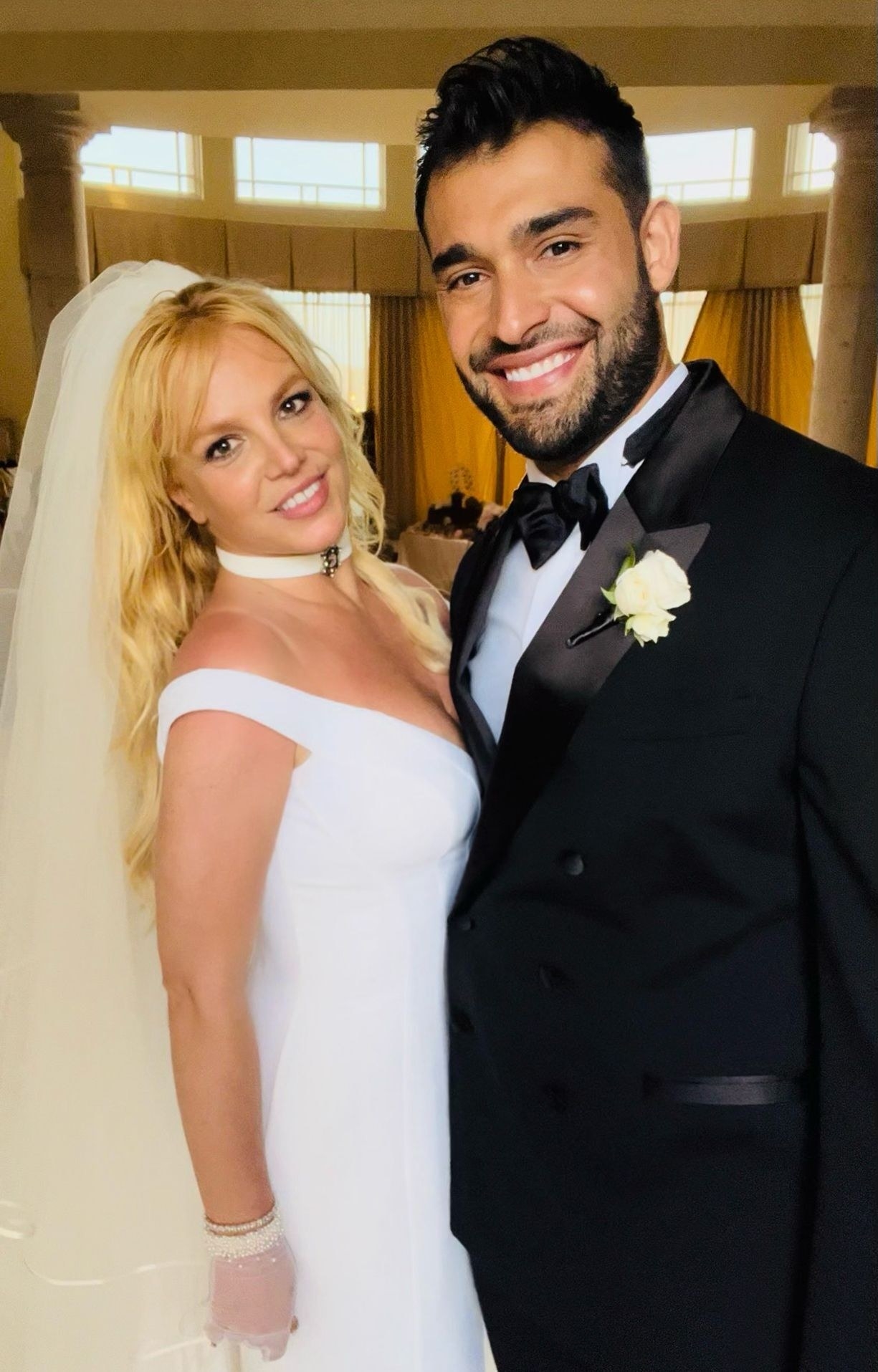 The dress is paired with 62 carats' worth of jewelry from Stephanie Gottlieb — including a white gold tennis necklace and an oval diamond tennis bracelet. "We knew that Britney's dress had a classic silhouette with an open neckline, so we designed timeless pieces that would complement the style," Stephanie told Vogue.
I don't know about you, but I'm certainly feeling the '90s vibes from the fingerless gloves–tennis bracelet combo: