Of course, Aaron's multi-Emmy-winning breakout role was as Jesse Pinkman in the hit AMC series from 2008–13. The show is currently available on Netflix, and while availability on a streamer was initially praised with boosting the show's success during its later seasons, it's clear that the long-term effects have been less positive.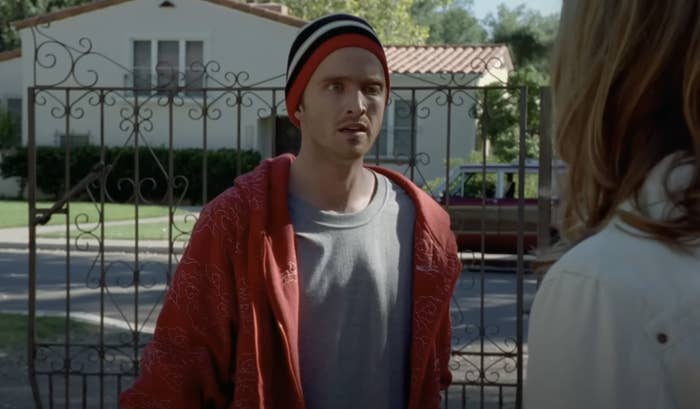 Last week, members of the Breaking Bad cast reunited on the picket line amid the SAG-AFTRA and WGA strikes. Of course, actors residuals have been a huge part of the ongoing discussions, as something that was once a key part of actors' income has been whittled away in the streaming era.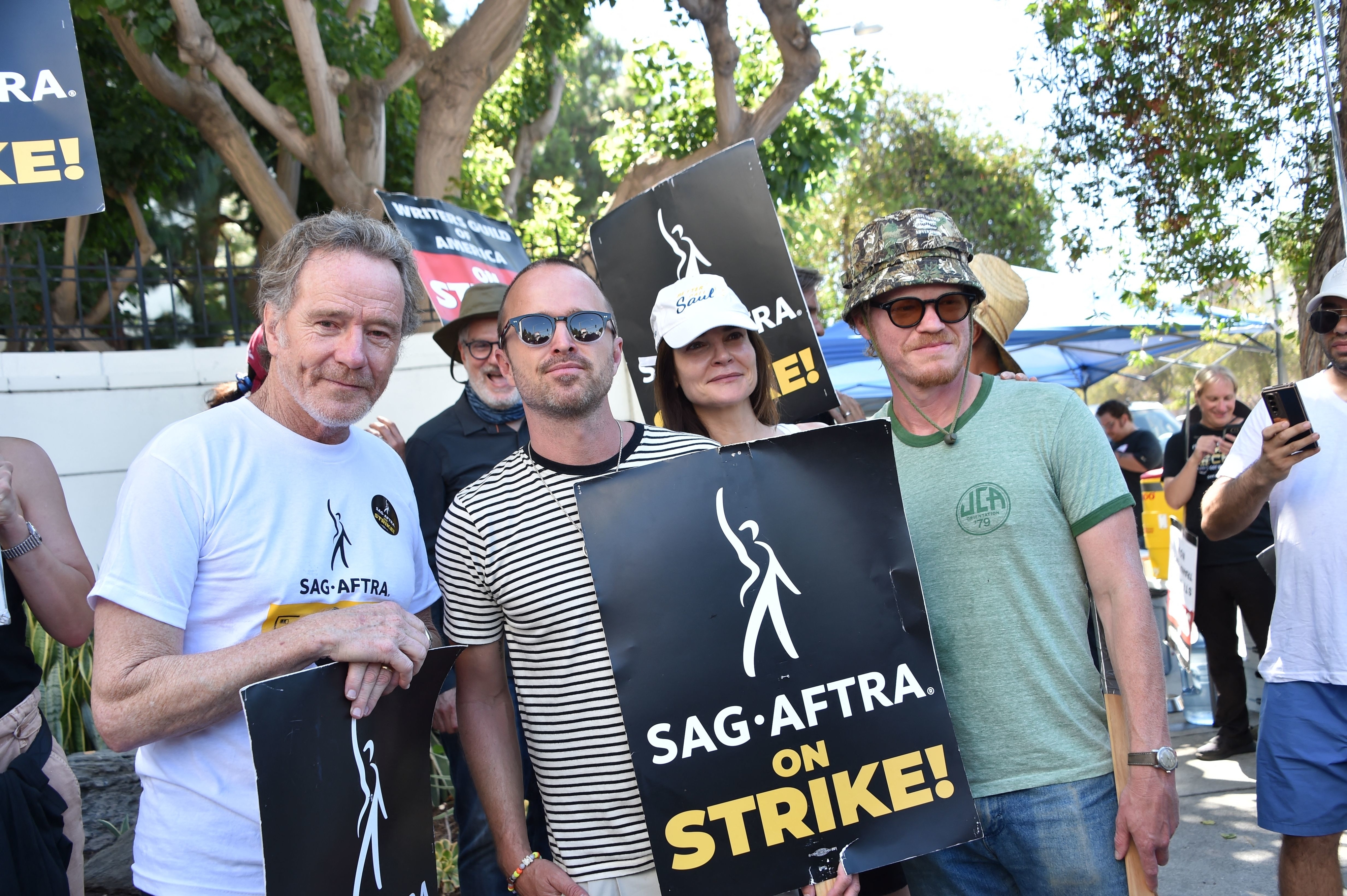 "I don't get a piece from Netflix on Breaking Bad to be totally honest. And that's insane to me," Aaron told ET Canada.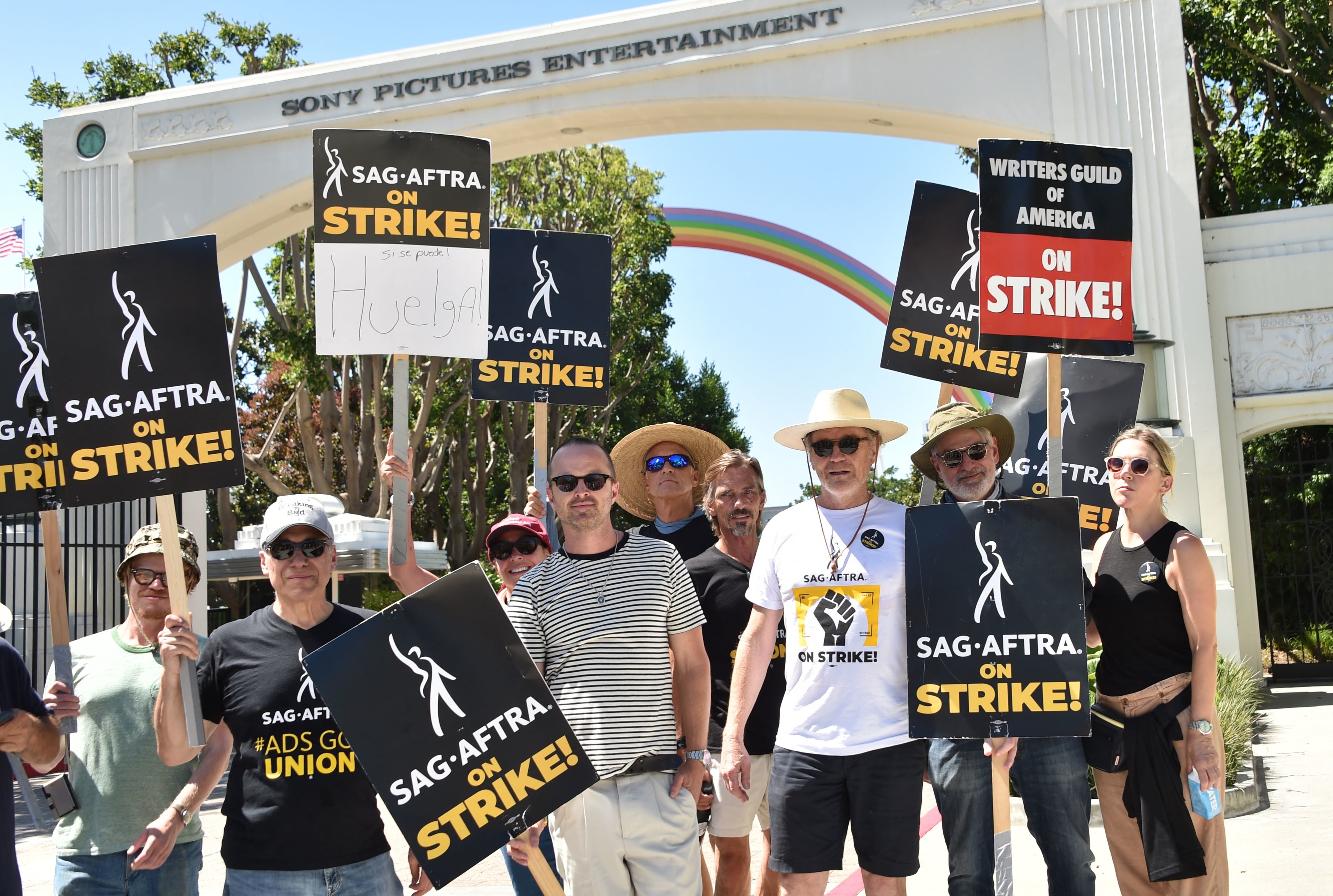 "Shows live forever on these streamers, and it goes through waves. And I just saw the other day that Breaking Bad was trending on Netflix," he continued.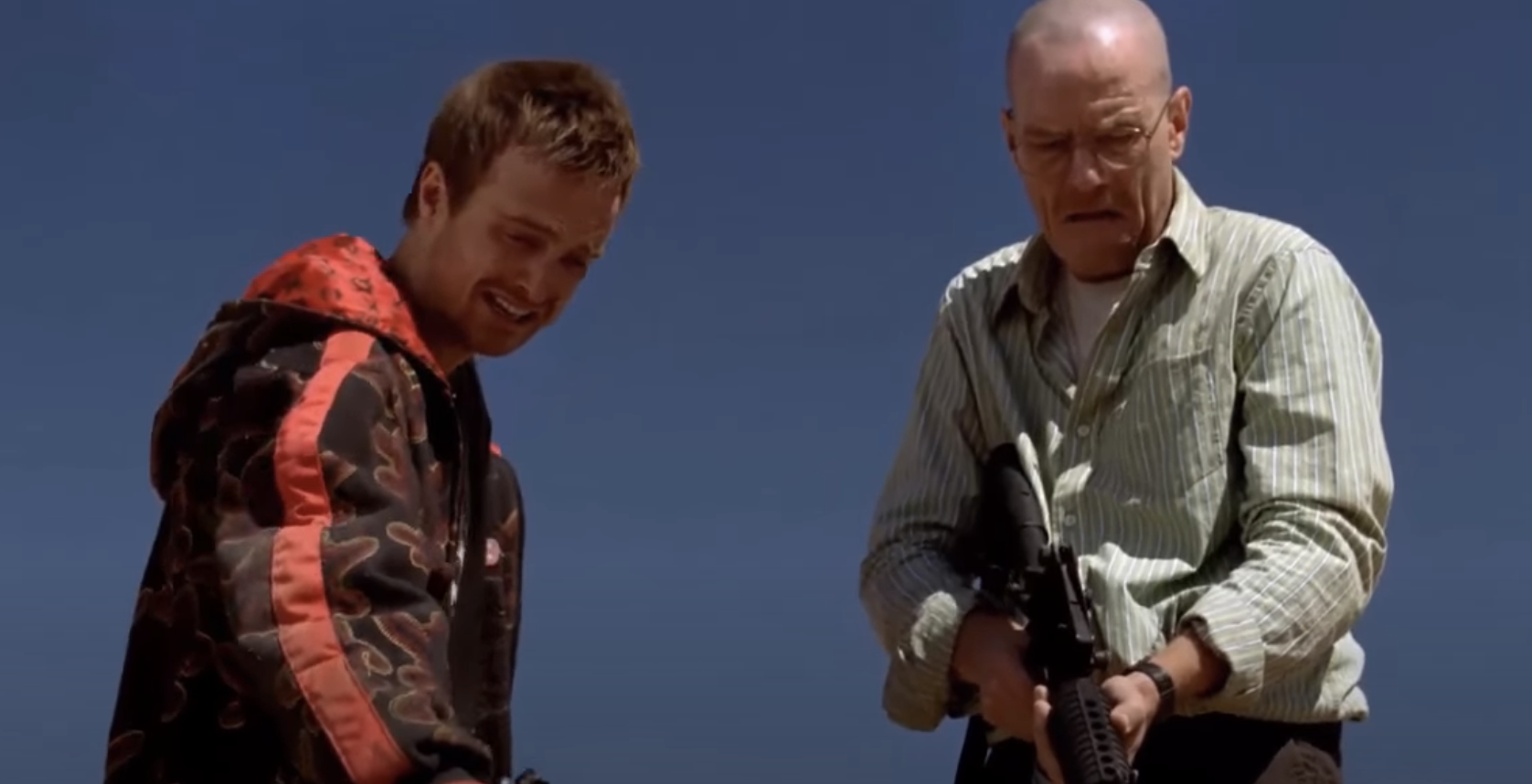 Aaron added, "It's just such common sense, and a lot of these streamers, they know they have been getting away with not paying people just fair wage, and now it's time to pony up. And that's just one of the things we're fighting for."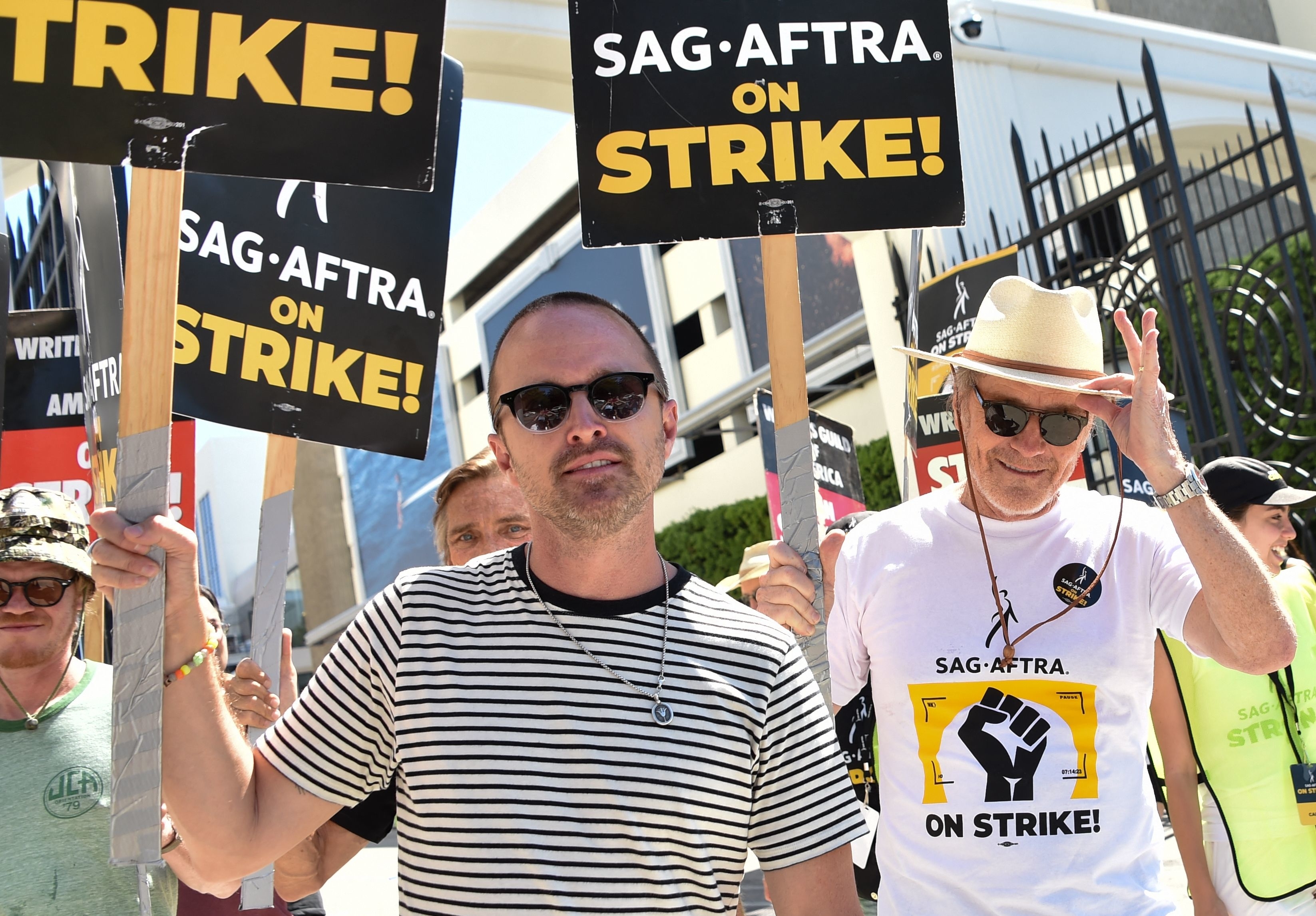 Jesse Plemons, another Breaking Bad star, further said, "The way things were structured 10 years ago made a lot of sense and made it more possible for actors — actors in the middle that are working just as hard or harder — those residuals went a long way. It wasn't all that long ago that I was in the same position."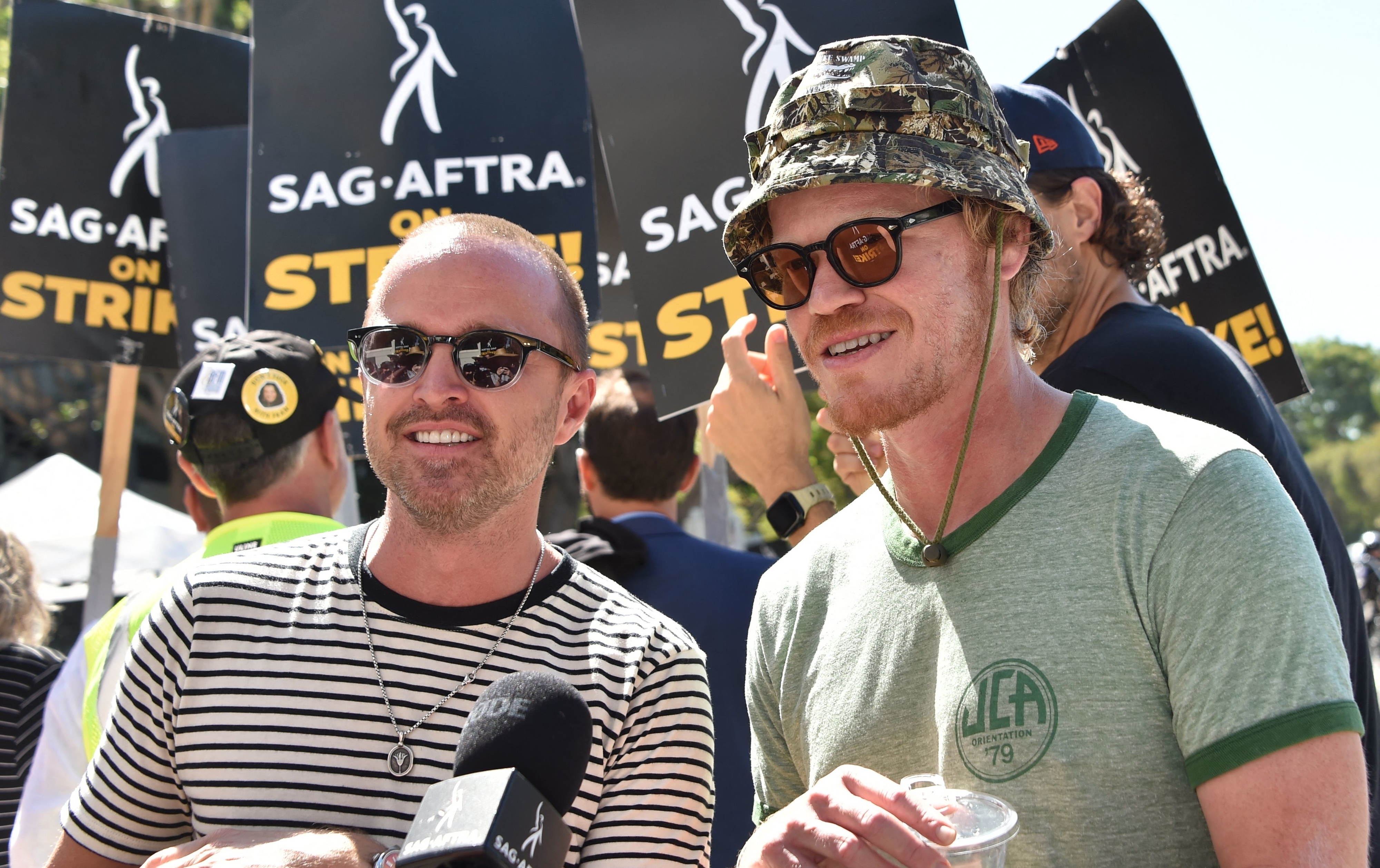 Thankfully, as Aaron said on the strikes: "We're not going anywhere. They gotta do something. I'm feeling very optimistic."