Jack Antonoff Told Us How He Got Artists Like Lana Del Rey And St. Vincent To Appear On His New Bleachers Record
"It was like a cast of heroes, taking me in and pushing me into the album."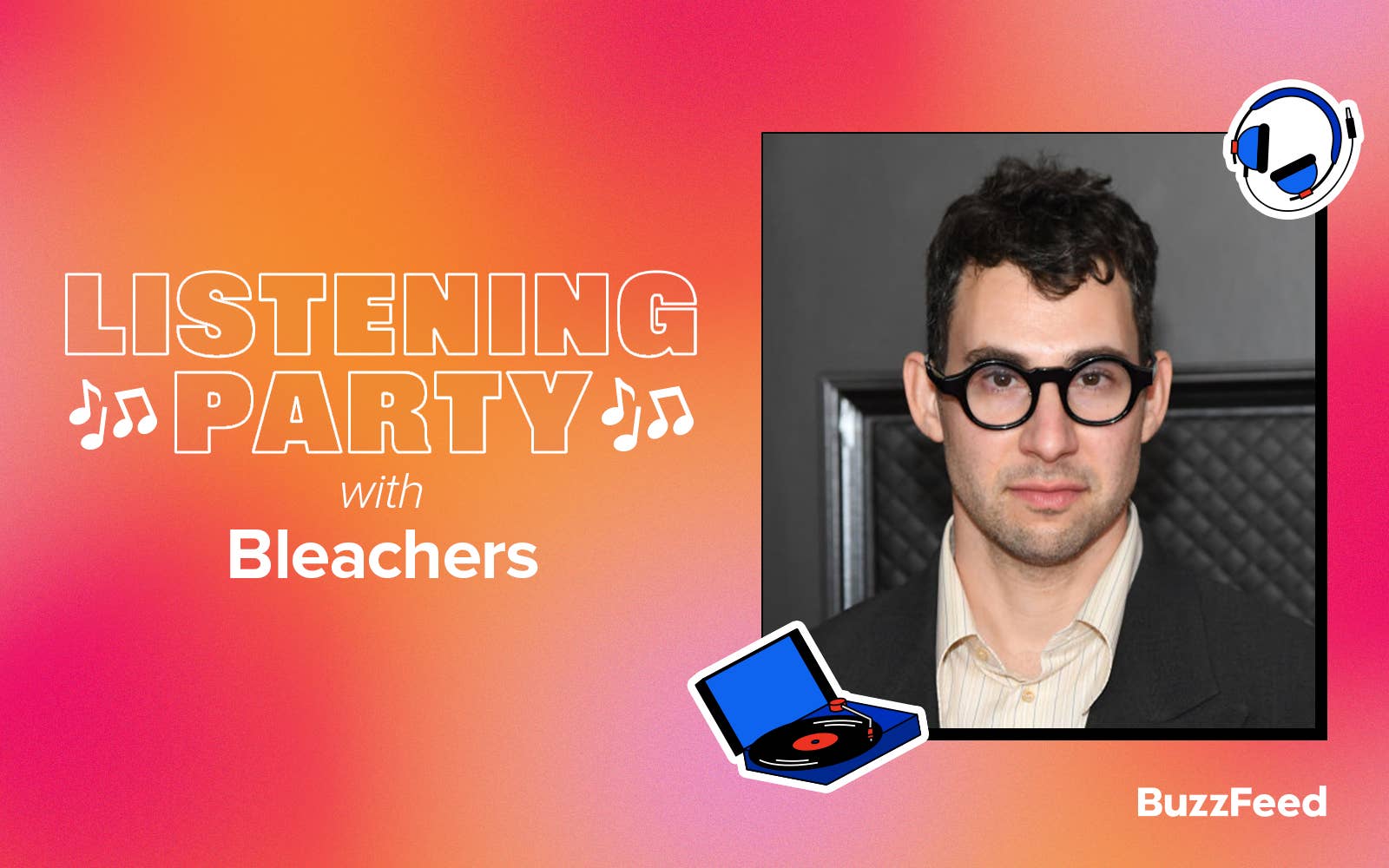 I'm going to level with you: I'm an ungodly huge, utterly nerdy fan of Jack Antonoff. I mean, come on — the man has produced a bunch of my favorite albums (Melodrama? Folklore? Norman Fucking Rockwell?!) and has an incredible solo project, Bleachers, to boot. So, you can almost imagine my excitement when we caught up via Zoom to discuss the new Bleachers album, Take the Sadness Out of Saturday Night, and talk about how the hell he did it all.

What's the first album you bought?
Monster by R.E.M. — I heard "What's the Frequency, Kenneth?" somewhere and I was like, "What the fuck is that?" [Laughs] I went to the store — at that time in my life I was just starting to get a $20 bill here or there — and I bought that CD.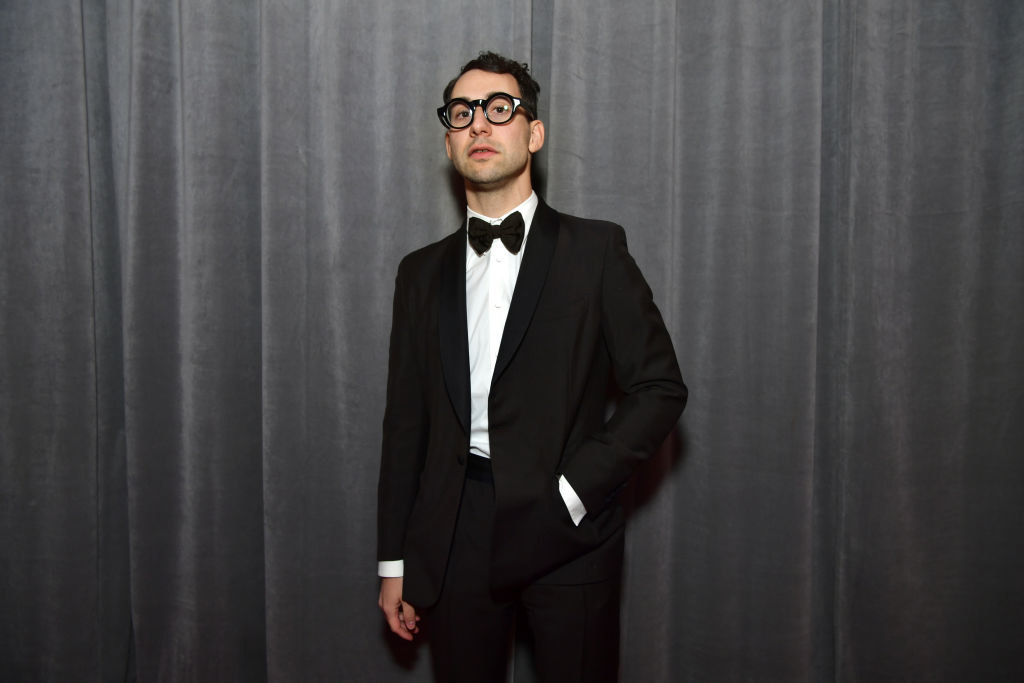 Do you remember the first song you ever wrote?
Yeah, it was called "Last Week's Lunch." I was 12. I think it was, at best, a meditation on when you leave your lunch in your locker, and you find it — the discussion around disintegration, something that was once vibrant, rotting. But it wasn't my best work.
What's an artist you're loving right now?
Wolf Alice. I loooove Wolf Alice.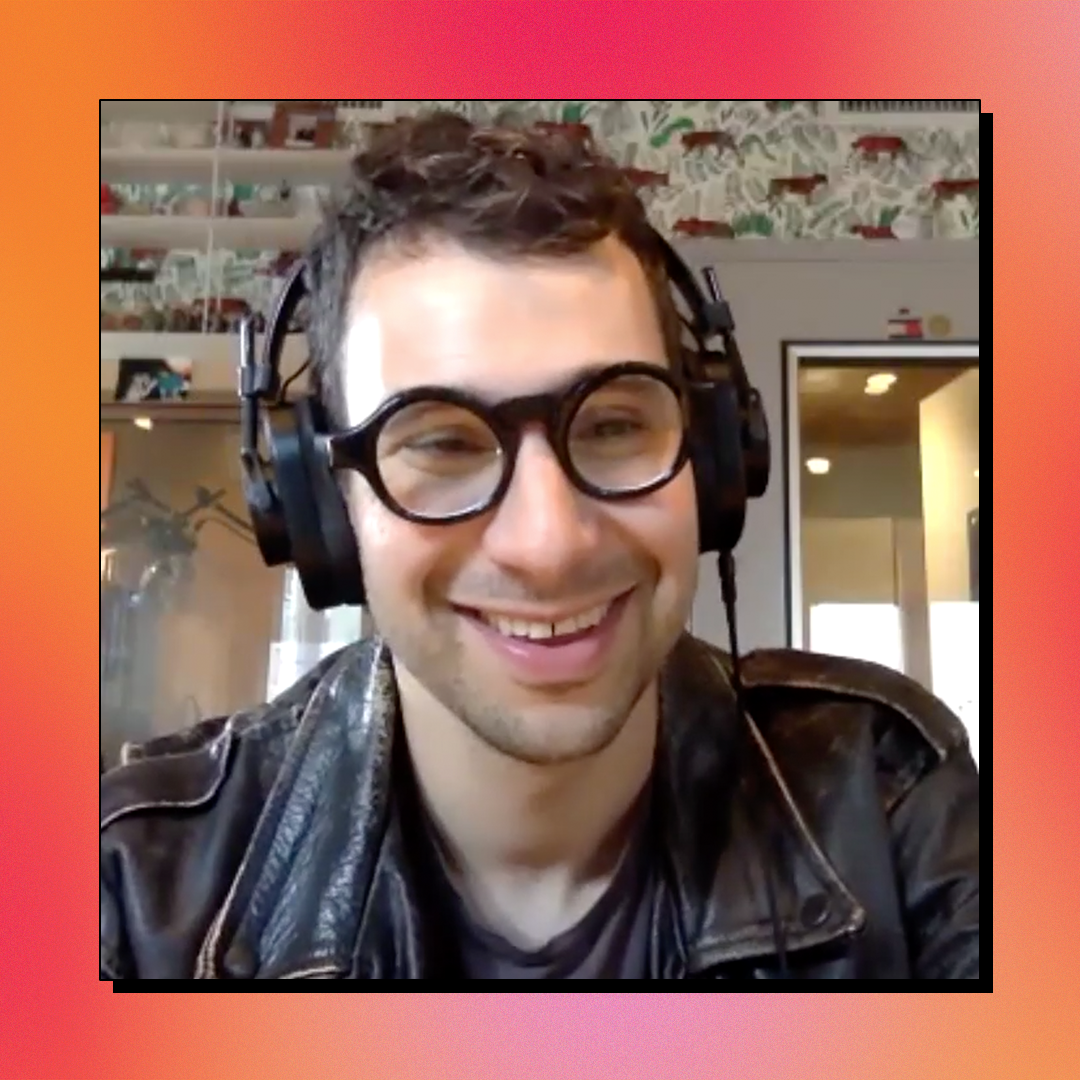 You're obviously the master of collaborating — is there anyone on your list that you'd love to collaborate with but haven't yet?
No, because the whole nature of collaboration is that you find out through talking to someone about where they're going — and that's what excites you about the collaboration. So, if I don't know someone, I can't really imagine collaborating with them because they only sort of know where they've been. It might sound like a cop-out answer, but it's truly how I feel.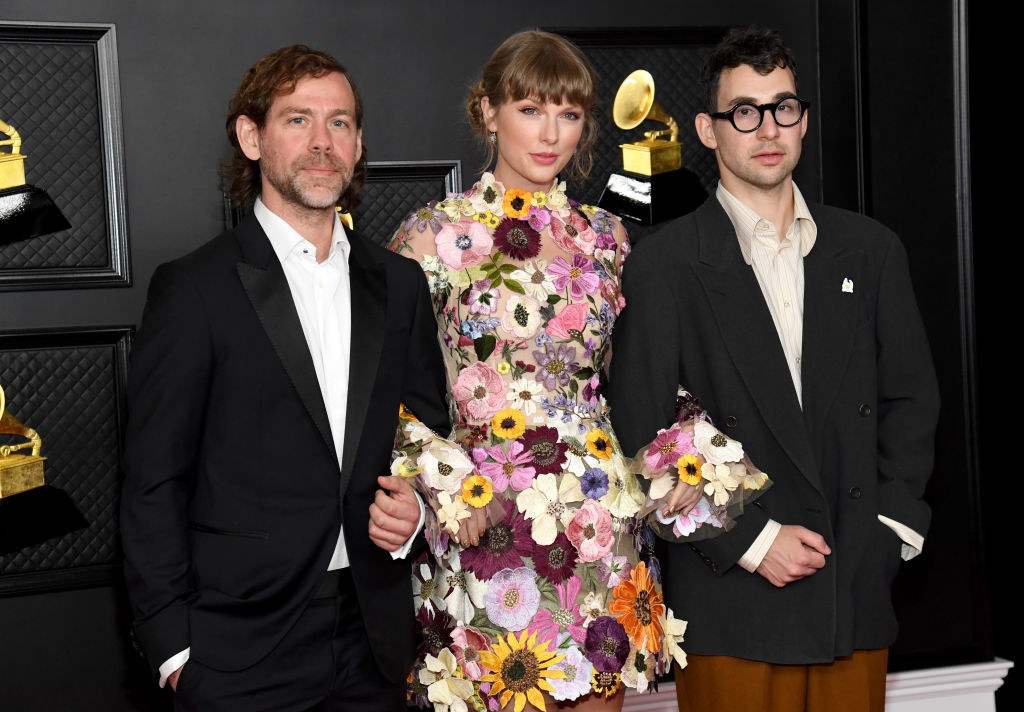 If you weren't bound by the laws of physics, what instrument would you love to create?
Some kind of drum that wasn't functioning like a pad that was triggering harmonic notes, but somewhere between a drum and an actual synth sound or guitar sound. Almost like what a steel drum does, where it's notes and percussiveness.

Describe Take the Sadness Out of Saturday Night in three words.
Unearned hope. More like two words, unearned hope.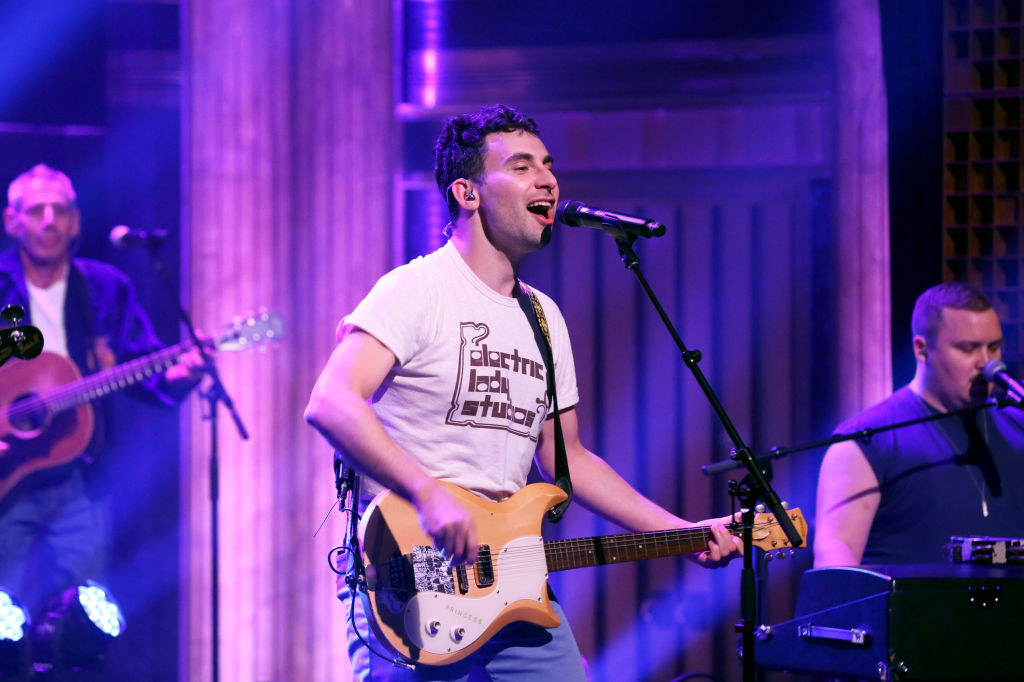 Are there any Easter eggs or small details on the album that you think fans might miss the first time around?
Oh, totally. But it's only fun if they discover them. There's landmines everywhere!

BuzzFeed: I was looking at the first song, "91," and already it's Zadie Smith co-writing, St. Vincent co-producing, and Warren Ellis on violin (from Nick Cave and the Bad Seeds and Dirty Three).

Jack: It was like a cast of heroes, taking me in and pushing me into the album.

BF: I noticed Lana Del Rey's voice coming in on "Secret Life" — I know you collaborated on her album, do you just reach out and say, "Hey, want to contribute on the next Bleachers album?"

Jack: Those things are usually pretty organic. You're with someone, you may work on some other stuff, and there's that funny feeling in the room where you give someone permission to have an opinion on it [laughs]. That unspoken, "Hey, I could do this or that" — from either side. They're always random and organic. It's funny, because I think people know me for a lot of collaborations that happen — but when it comes to my work, I feel really insular, even if I'm with someone else. Very little crossover in these spaces, so when it does happen, it feels thrilling and irregular.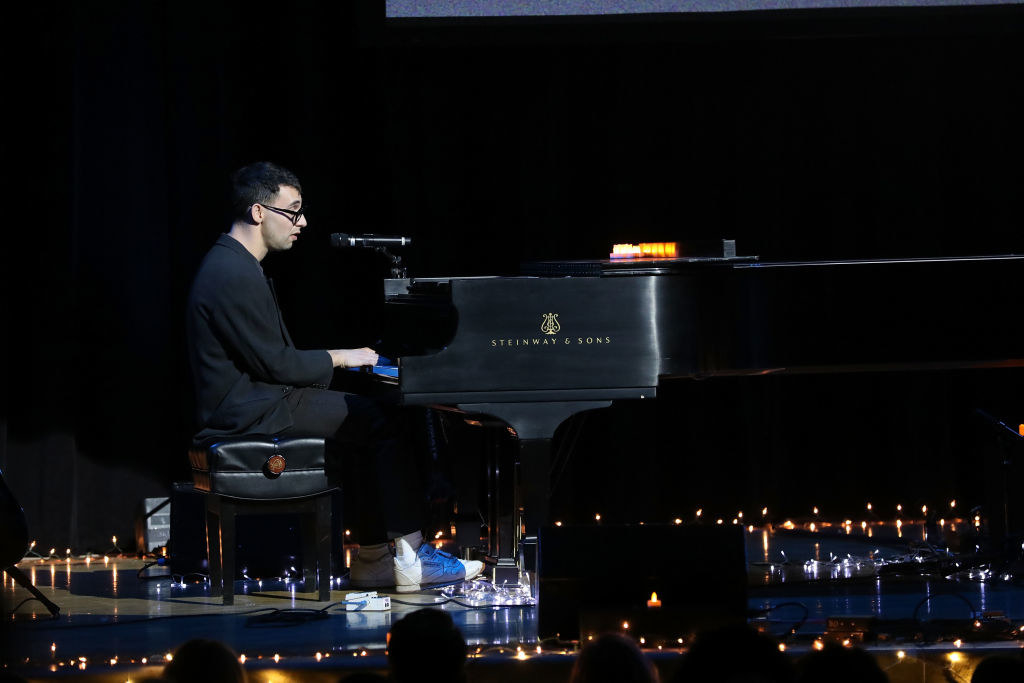 How did the pandemic, if at all, shape the songwriting and recording process of the album?
It didn't fuck with my songwriting at all, because that happens in this room in a pretty closed-off space — but the recording of the Bleachers album was going to be so much darker. There's all these different contexts in which you say something. If I was like, "I want to die!" versus "I want to die?" — you can say the same thing in so many different ways, and that's how I think about production.
Because of the pandemic, we couldn't go play. There was so much tension, rage, and joy in getting a band in the room playing with this new sense of purpose. It's that last 20 miles after the car already hits empty, where you find this reserve — we were playing from there. Major hope became a huge character in the album that never would have come through without the pandemic.
How does your approach to writing Bleachers songs differ from your approach to working on your many other projects?
Well, the other things I do are collaborative, so it's a very different space for me. If I'm working on Bleachers, I'm combing through my own stories and I'm making sense of them. I'm writing my story, but, when I collaborate, I'm helping someone else push their story along. They're almost opposites, even though my body does the same thing.
BuzzFeed: You do tend to write from a very autobiographical place.
Jack: I tend to, even if I get pretty ethereal within that. The songs are pretty grounded in almost a documentary-style fact.

Can you walk me through the album name Take the Sadness Out of Saturday Night? Is there something about that lyric that particularly resonates with you?
I was thinking about this evil eye, this darkness that comes with all hope or good things. And I was like, "What is the most open, joyful, hopeful concept?" Saturday night! When I hear the words "Saturday night," I think anything's possible — maybe it's from movies or something, it's not necessarily the way I feel. It's this wide open space, and, for a lot of us, possibility and hope comes with sadness. The whole point of the album is prosecuting this idea, I can't wait to take the sadness out of Saturday night. It's the most joyous way of saying it.
Lyrics like, "How dare you want more" mean the same thing of breaking through to the next phase of your life, and there's so much anxiety and frustration, because you can't do it. So much joy, because you can see the future. You have all this baggage metaphorically, literally, and you can't do it and you're just like, "This doesn't work! This doesn't fit through this! I've fucked some things up and it does not fit through!" You're stuck in this purgatory of examination, trying to break through — and it's where the album comes from, that space. Take the Sadness Out of Saturday Night is like, can I just drop this and have my Saturday night?
If I were to listen to the first time you played through "Stop Making This Hurt" versus what we hear in the recorded version, what would be different?
That record changed so much when the band started to play on it. The first time I played it, it had a Lou Reed feeling to it — brushes and I was talk-singing it a little more, like "Chinatown." Then when the band started playing, it felt like we were flying on the edge of a cliff and the whole thing was like, "Are they gonna make it? Are they going to fall off?!"
I love that energy, it's this feeling I get from a lot of music I was listening to — Dexys Midnight Runners, The Waterboys, Television, and Suicide. Super-tight bands that then play with getting really loose, and it's almost like you don't know if they're going to make it. That's how the band sounded, all because of what we were going through — but it really became the sound of the record. It made the sentiment different, made it this weird, joyful yelp instead of this stressful persecution of one's entire family and friends circle.
What inspired "How Dare You Want More"?
It's kind of a sibling to "Stop Making This Hurt" — that's a little more petulant, "Stop making this hurt, say goodbye like you mean it." You're looking at someone with all their baggage, and you're like, drop it. It becomes un-petulant in the bridge, when I pose the question: If you take the sadness out of Saturday night, are you left with anything worth fighting for? That's when it becomes about me.
"How Dare You Want More" is such a sweeter song. First verse is me, second is my father, third is my mother. It's combing through how much shame comes into play with wanting more — not money or stuff, but wanting more from your life, wanting more of those desires that make you feel like you.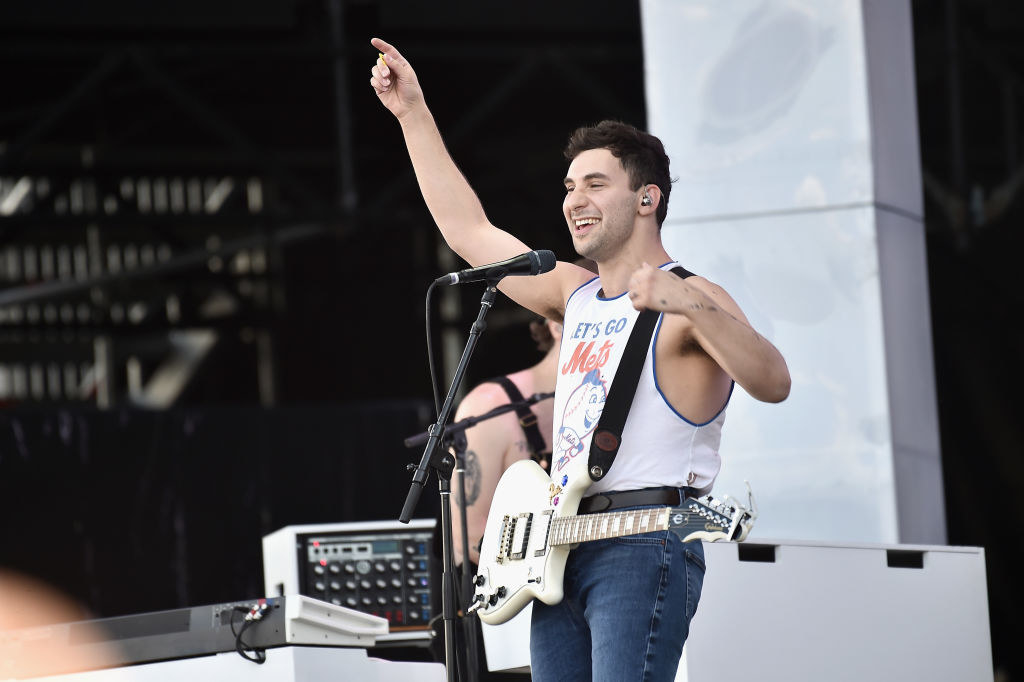 I feel like you have a rep as one of the busiest songwriters and producers about town — what's one thing you wish you had more time for?
I don't wish I had more time for much. I work in a way where I work when I feel it, so I don't feel bogged down by my work. That's why that question is always funny to me, because I don't want for much time-wise. I get to do a lot of stuff, and I get to go to the beach in New Jersey, and hang out with my family.
I don't really talk much publicly, and then I'll make a record and I'll talk about it, and it becomes like a comb through a lot of the other stuff I've done too. You start to get this sense of the mythology around you versus the reality. Some things you hear are really recognizable — you're like "oh yeah, that's me!" — and some things I hear, I can understand why people might think that, but that doesn't really feel like me.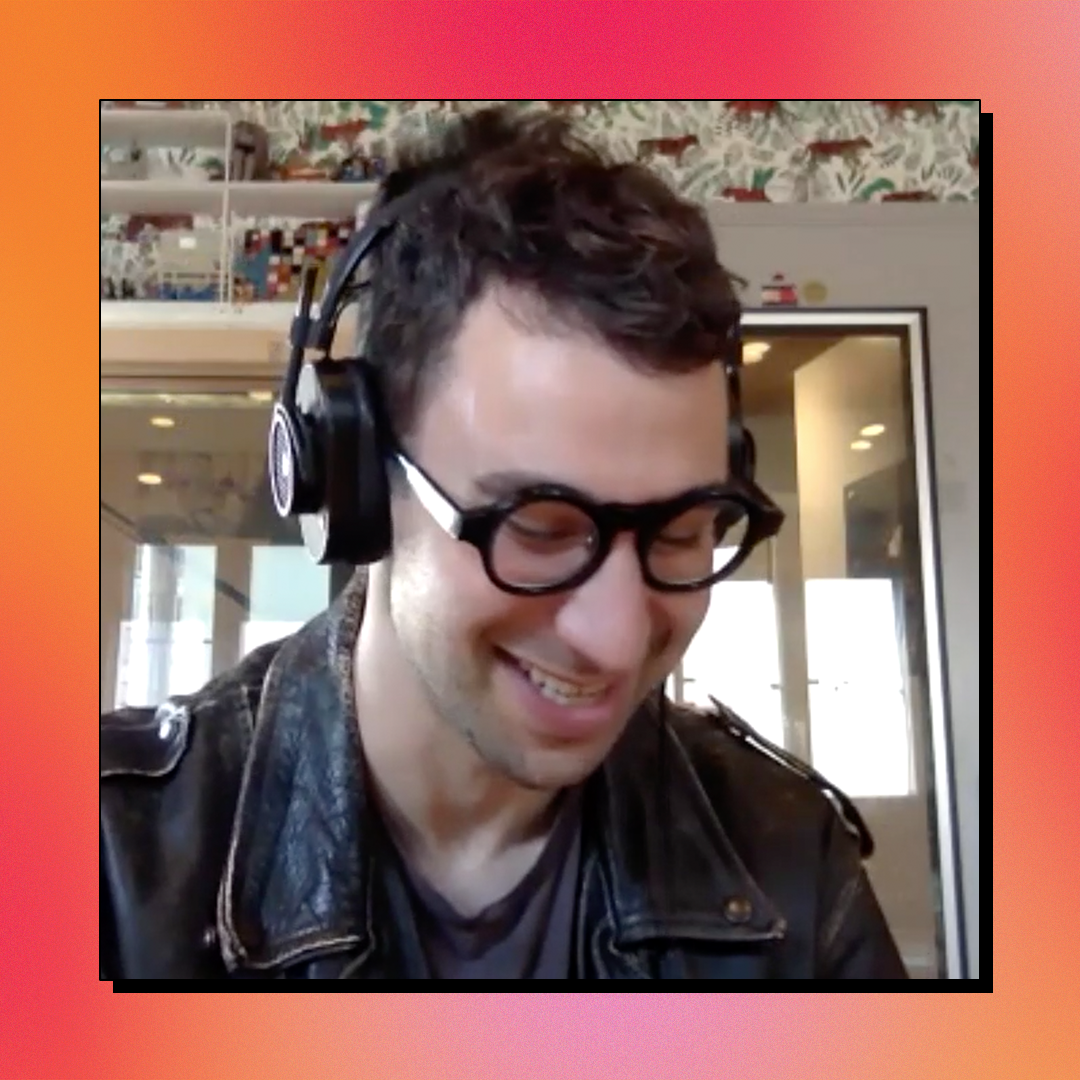 It's not in a cynical way. You're just sort of like, well, I don't feel that busy. I just feel really passionate about these records and seems like everyone likes them. So maybe the conversation is more, "Hey, this is all good work" and less, "Busiest man in town!" [Laughs]

BuzzFeed: I am very excited for the new Lorde record, and this is really lame and I don't know why I'm going to tell you this, but Lorde was my most-listened to Spotify artist for two years.
Jack: That's awesome! What's lame about that? She's one of my favorite artists ever to exist. I'm right there with you.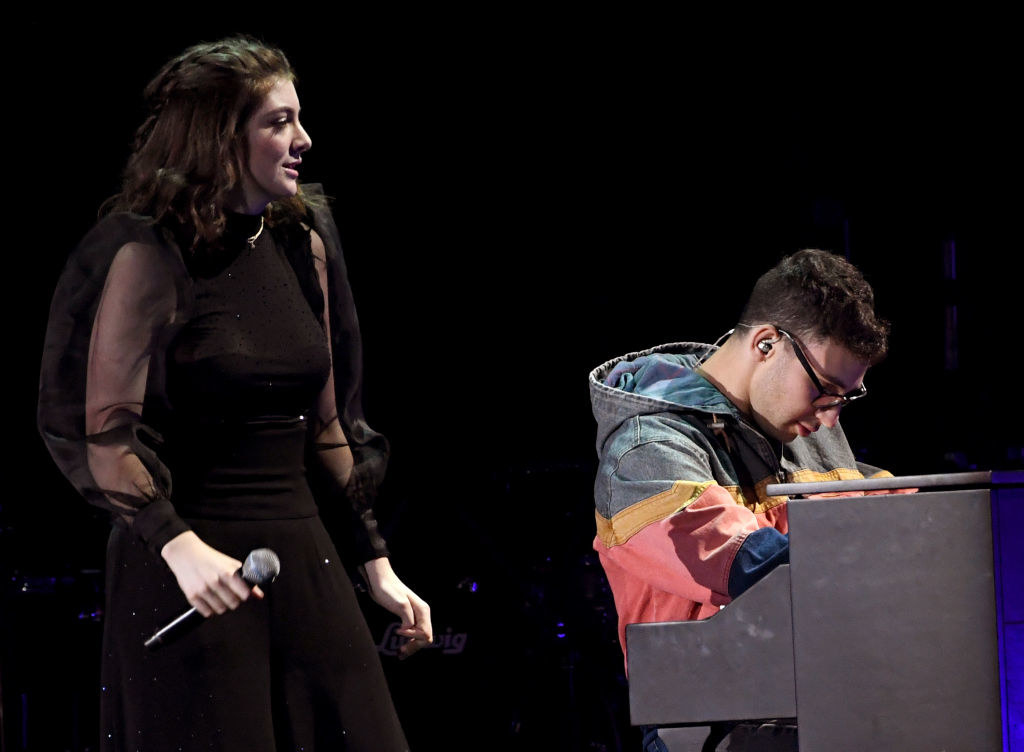 What's a mistake you see a lot of rookie songwriters make?
I wouldn't call it a mistake, but I think that to be a songwriter, you also have to be so vulnerable. But you also have to wear all this armor to block out all these opinions — especially if you have any success, all of a sudden everyone has an idea of where you should take it. It's only interesting where you want to go. There's an inner voice that you've just got to stay so focused on. Once you get out there a little bit, it can be really hard to focus on the inner voice when you're inviting more and more voices. It's a big, big, crazy balancing act to do it — but it's life or death for your art.
What's something you're looking forward to most about touring?
I mean...[laughs] Come on, it's gonna be crazy.

Thanks for talking to us, Jack! Take the Sadness Out of Saturday Night comes out July 30.
Notes: Quotes have been edited for length and clarity.