One of the many people to wish Gigi a happy birthday was none other than her also-very-famous friend, Blake Lively.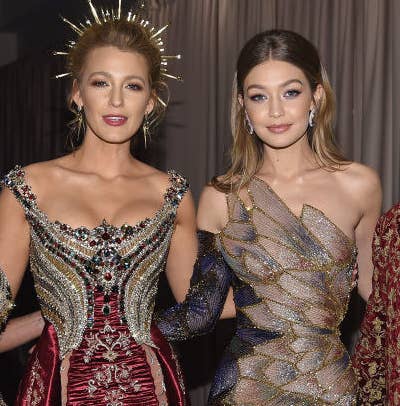 However, even a seemingly wholesome Instagram birthday post was not safe from a touch of trolling aimed at Blake's husband, AKA Ryan Reynolds.
"Happy Birthday Gigi," Blake wrote, alongside a pic of the gals and Ryan. "I think you and I make a much better couple."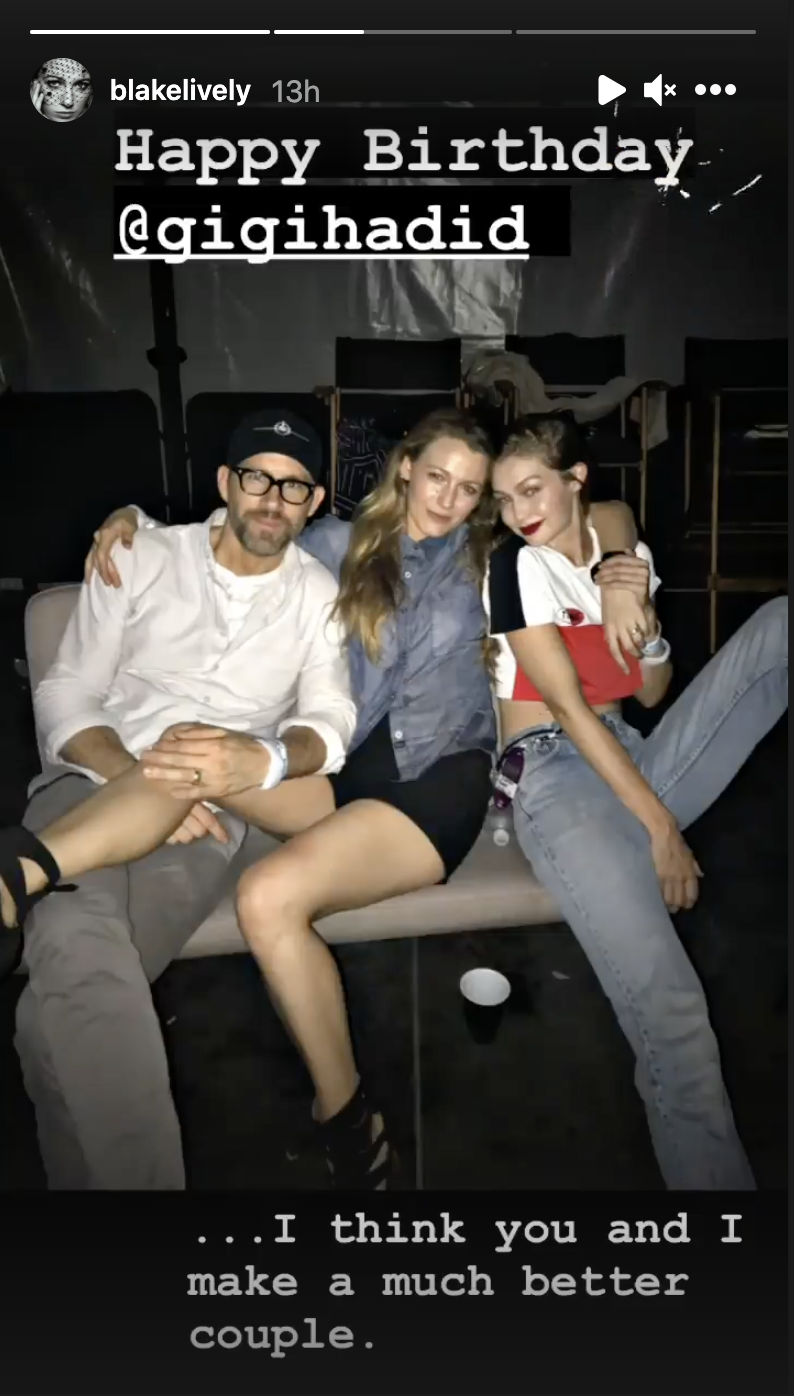 "Too bad you're just super hot and no fun at all," she continued, alongside a video of Gigi dancing to "King of my Heart" at Taylor Swift's Reputation tour.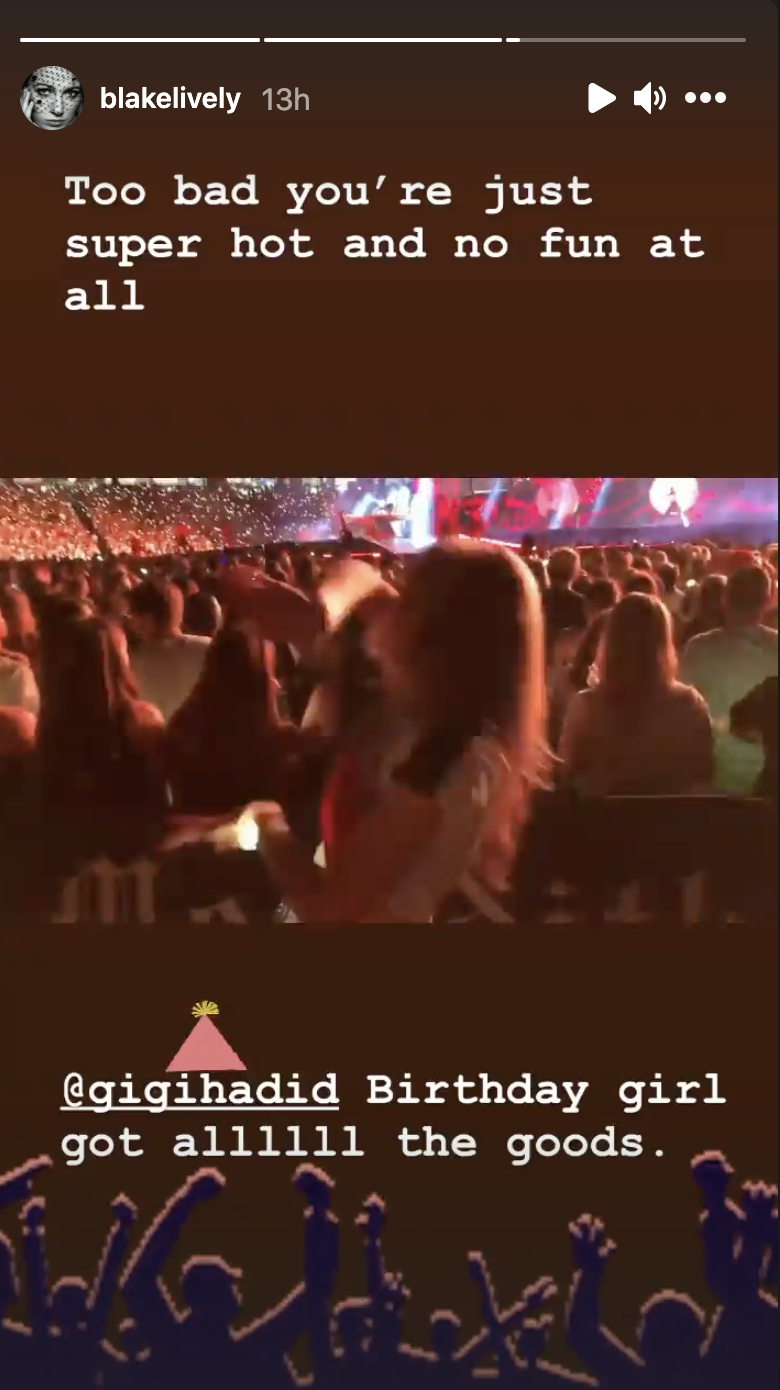 Honestly? Those are some moves.
This better be me every bloody night after the end of the pandemic.
Anyways, happy birthday, Gigi!