21 Pictures You Really Shouldn't Look At If You Love And Cherish Your Makeup
RIP to all the beauty blenders mistaken for chew toys by dogs.
1.
This tragedy that not only took the life of perfectly good powder, but of a perfectly good brush holder, too: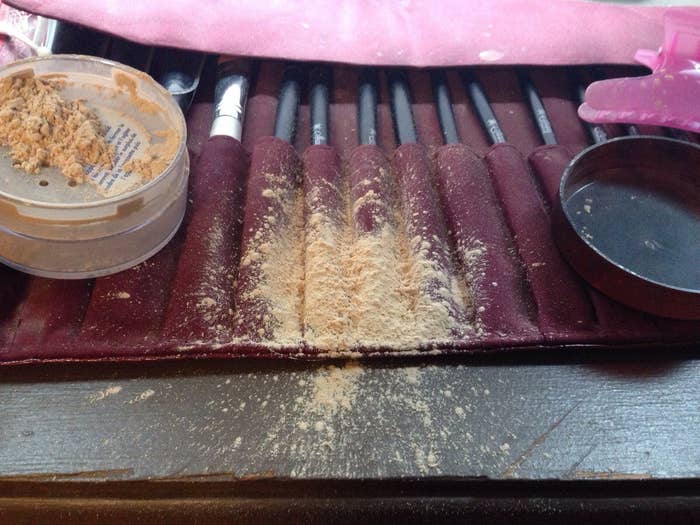 3.
This guilty party:
6.
This rascal:
7.
This carnage:
12.
This unfortunate result of an itchy eye:
15.
This beauty blender, tragically mistaken for a chew toy:
17.
This massacre:
21.
And finally, this rookie mistake we've all made, repeatedly: