City Lit, an adult educational college based in Covent Garden, central London, appeared to be charging 25% more for its women's self-defence course than one for men, and it was confusing.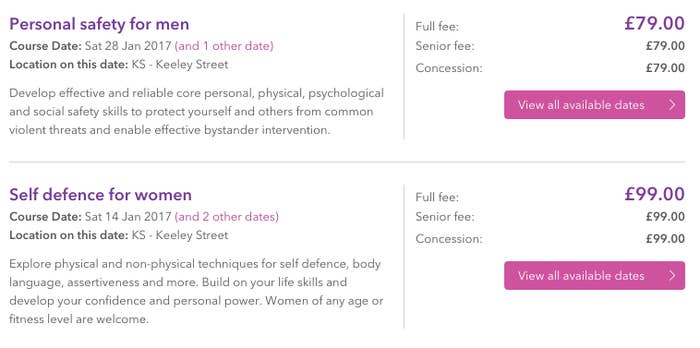 The courses have different names but the descriptions don't vary much, other than a focus on "life skills" for women and "social safety skills" for men.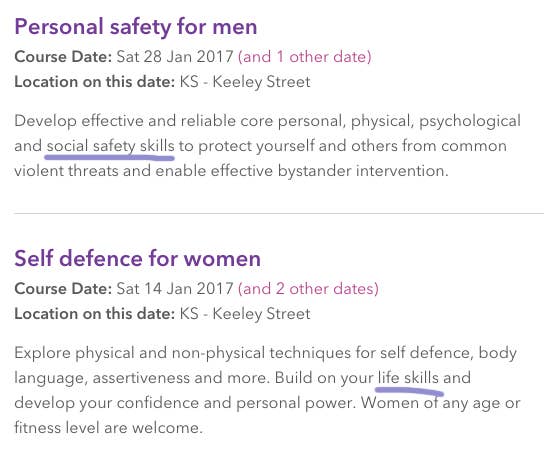 One Twitter user wondered if it was more expensive because women are more likely to be attacked. 👀
City Lit did not return our multiple requests for a comment. Last Friday, however, their website was updated and shows they have upped the price for men.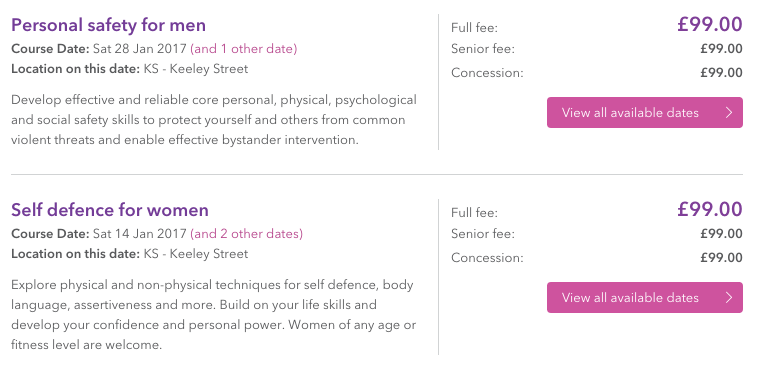 The course descriptions have remained the same, which begs the question: what is the difference between "personal safety" and "self defence"? ¯\_(ツ)_/¯