Why, you may ask? Because she rocked a gown to a London screening of The Batman that was so fierce, so badass, so elegant, so beautiful, that it would have made her fictional, onscreen counterpart lose one of her nine lives out of sheer awe.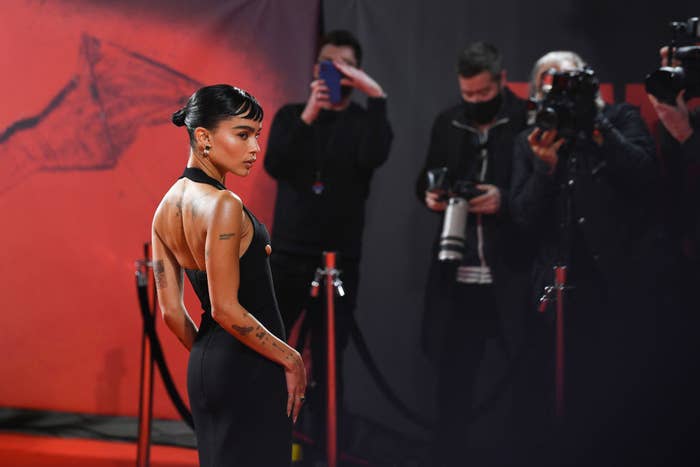 Just gaze in wonder at this image. I'll wait.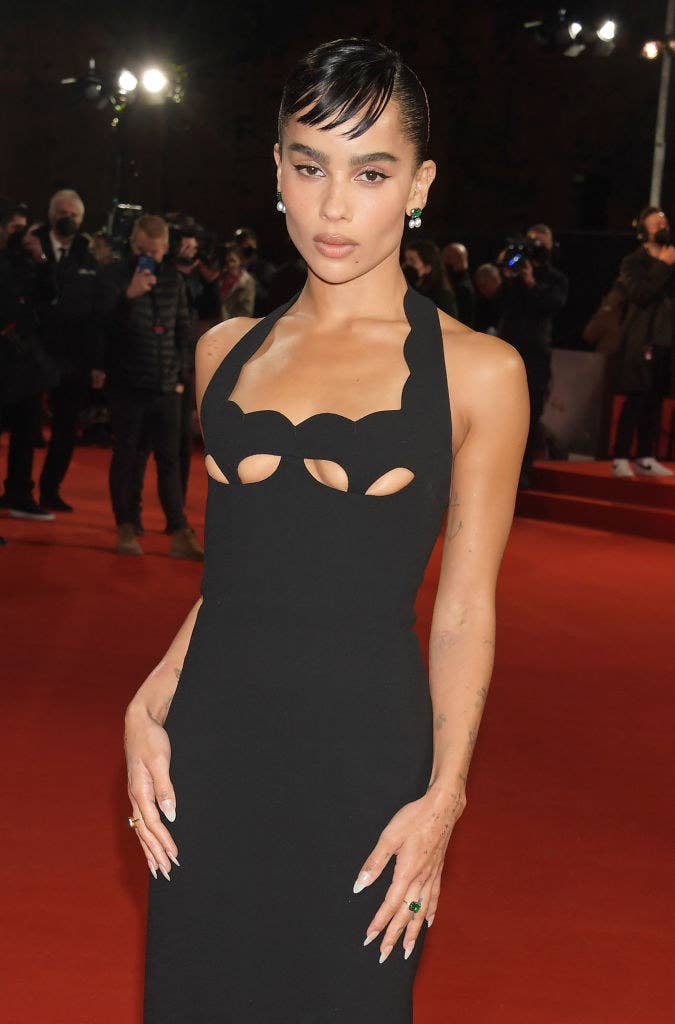 That is a MOVIE STAR, your honor!!!
And this could be a *wee* bit of a reach, but I feel like there's something going on RE: boob cutouts kinda looking like the bat signal? Or some sort of homage being paid by way of winged creatures and the shape of the neckline.
In case you're wondering, she's wearing Saint Laurent by the company's creative director, Anthony Vaccarello. She's had a long affiliation with YSL and is also a global makeup ambassador for the lux brand.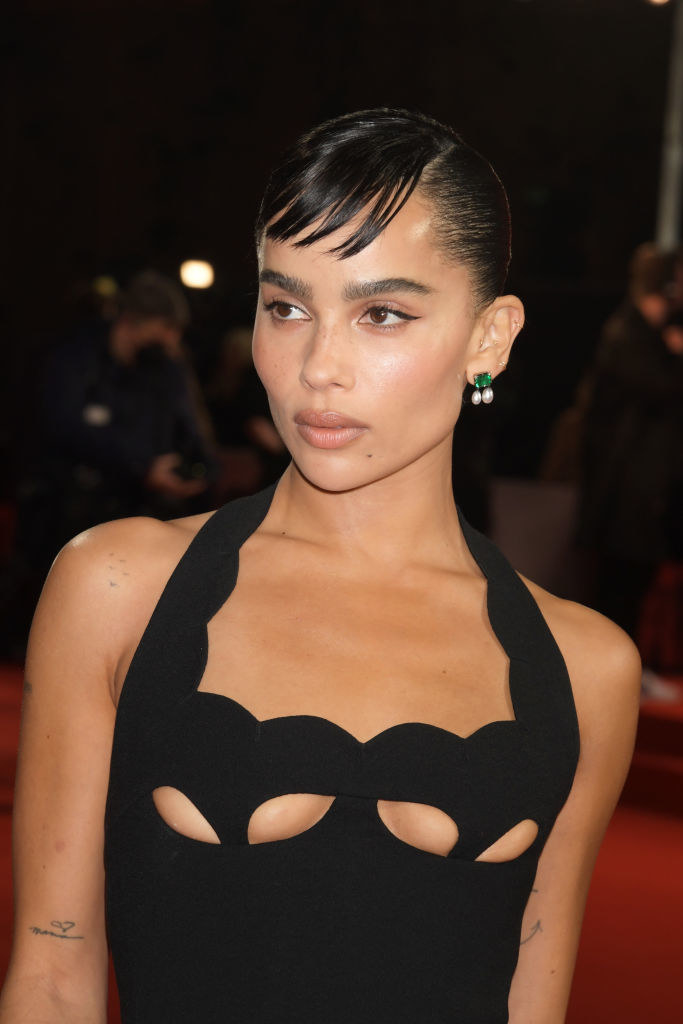 And here's the rest of the cast, looking mighty dapper as well.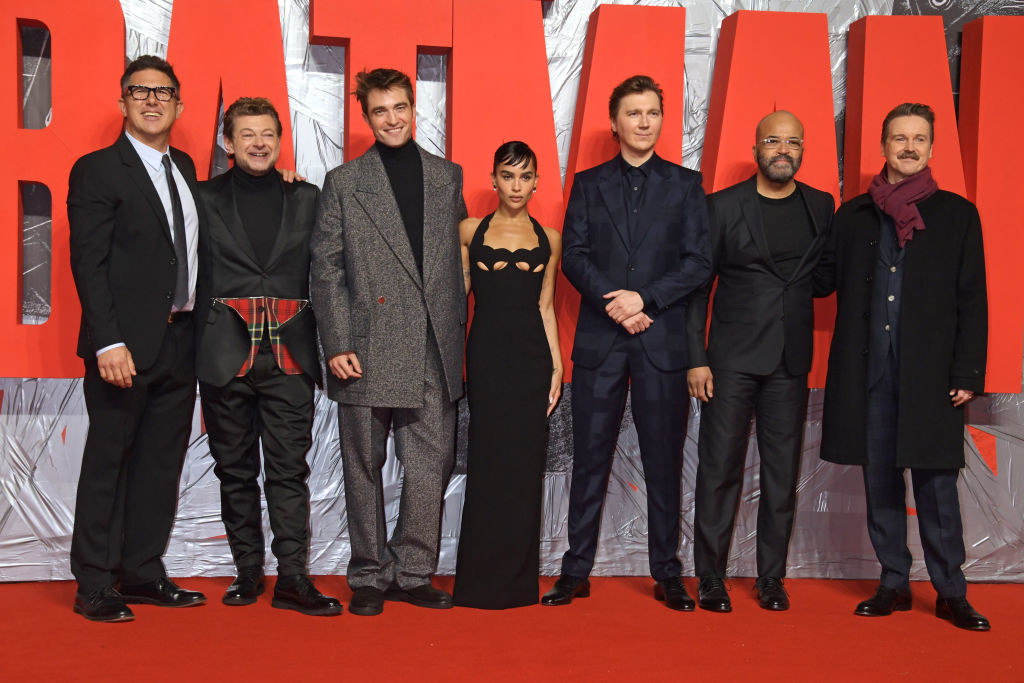 Previously, Zoë was promoting The Batman in Paris, where she stunned in a gorgeous YSL Matrix-inspired latex outfit.
Well, IDK about you, but if The Batman's press tour is going to give us more instantaneously iconic looks from Zoë, I truly can't wait!