We all know that the actor and martial artist performs his own stunts, only using stunt doubles when absolutely necessary — so much so, that he currently holds the Guinness World Record for most stunts completed by a living actor. Oh, and let's not forget how many times he's almost literally died while performing his absolutely mind-boggling action sequences.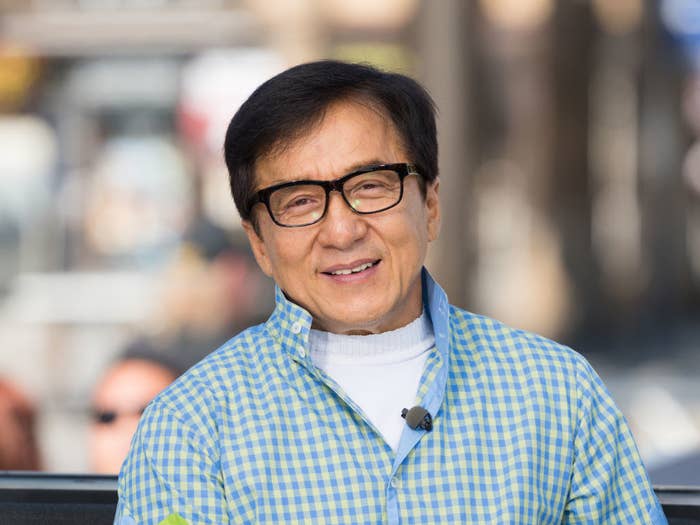 Some of his most famous stunts include intricate choreography and the hilarious usage of props — whether that be furniture (like in Rush Hour 2) or ladders and construction equipment (like in First Strike).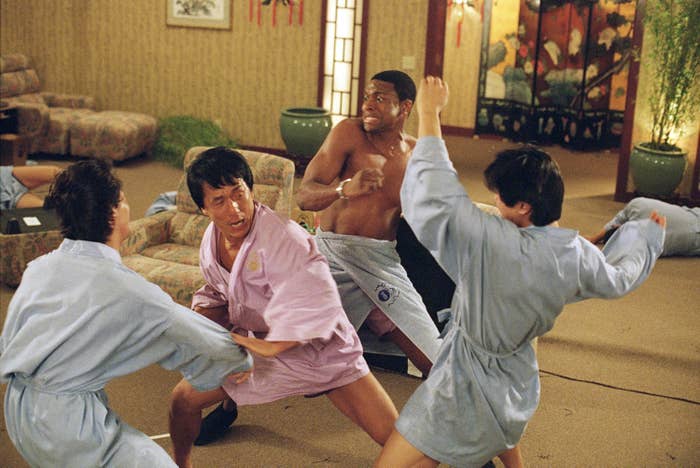 The clip (which is incredible and demands to be watched) features Simu's character fighting with the help of his (fashionable and reversible) varsity-style jacket. He deftly takes it half off to punch a bad guy, and, in the next instant, puts it back on to resume his attack.
That use of a jacket? We've seen it before in Jackie's 1995 film Rumble in the Bronx. In the clip, you can see Jackie use his jacket in a similar way, twisting it and letting it hang on his arms halfway to fight off an enemy.
Well, it turns out that was no mere coincidence! Members of the Jackie Chan Stunt Team — a group of martial artists and stuntmen — were involved in coordinating the majority of the stunts in Shang-Chi.
Speaking to Fandango recently, director Destin Daniel Cretton shared that the movie is heavily inspired by kung-fu classics, and, in his words, "every Jackie Chan movie ever made." He continued, "We watched a lot of these classic movies to make sure that we were paying proper respect to them and to the long history of martial arts and kung-fu movies that came before us."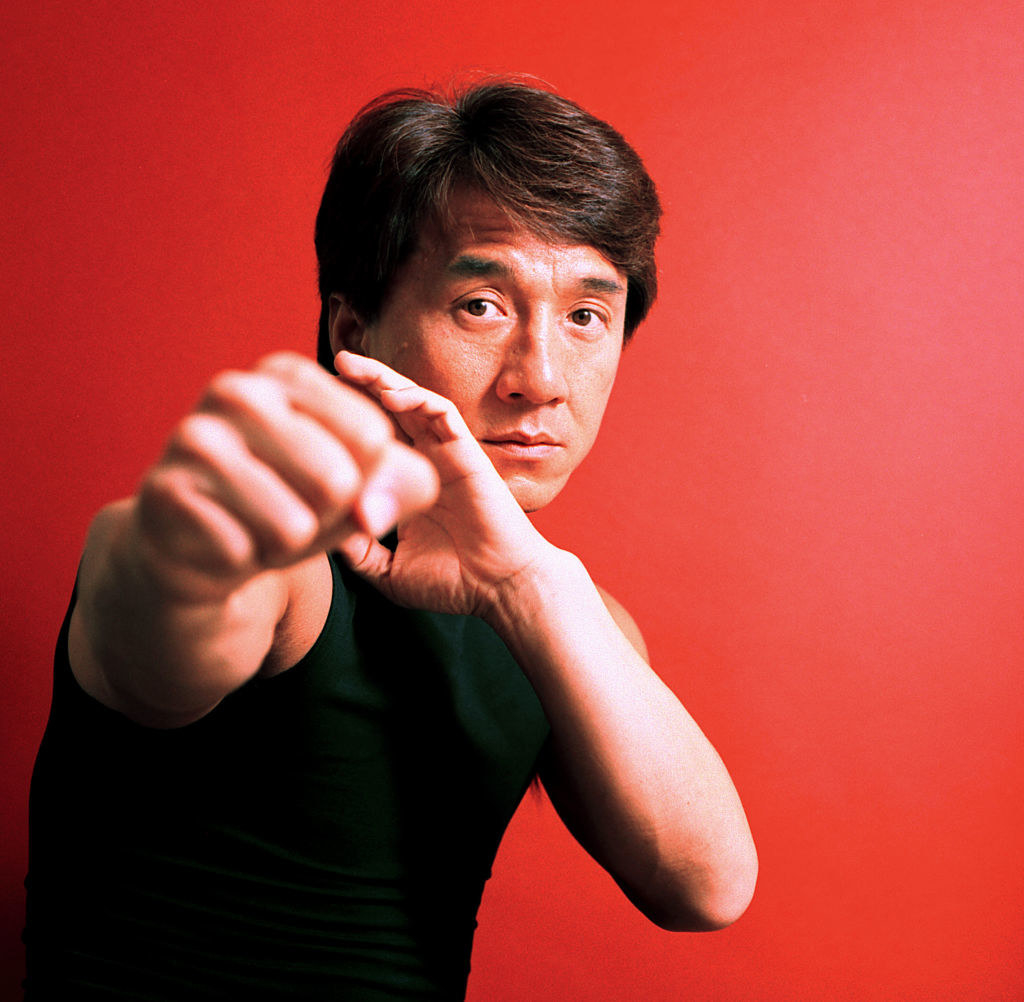 Overall, fans were definitely here for it:
Some even joked that Jackie could single-handedly take on Thanos, and I 100% believe it.
Welp, I didn't need an extra reason to watch Shang-Chi, but I definitely got one!