Sandra Bullock Revealed The Funny, NSFW Mishap Ryan Reynolds Had While Filming Their Joint Nude Scene In "The Proposal"
"Then, I hear [our director] from the darkness go, 'Ryan, we can see your ball sack!'"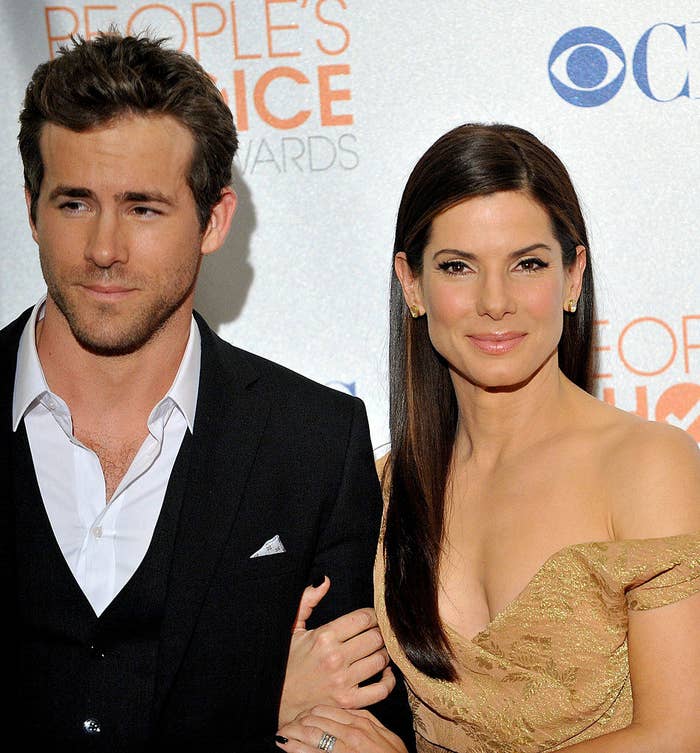 You might recall the movie, directed by Anne Fletcher, as one of the last great™️ American rom-coms.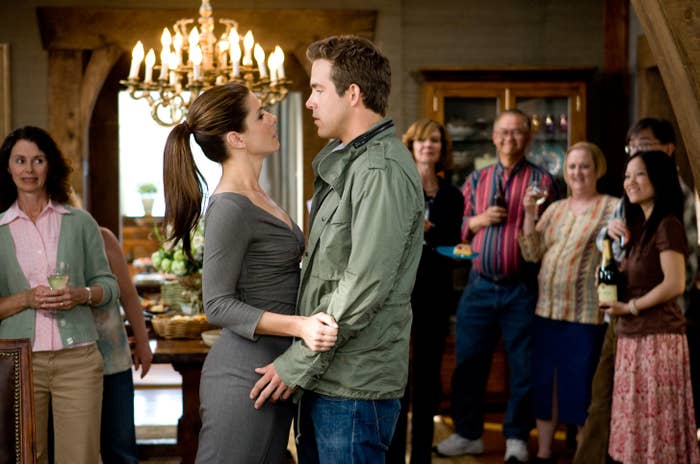 Maybe you also recall a scene from said movie that features Sandra's character (Margaret Tate) falling onto Ryan's Andrew Paxton (her assistant-turned-fake-fiancé) while they're both naked — the former because she just showered and needed a towel, and the latter because he was just about to hop in.
Well, in case you were wondering, there's a bit of a backstory to the scene, Sandra told Adam Ray's About Last Night podcast. The two — who've known each other since "we were prepubescent" — filmed the scene on a closed set where only Anne and several key crew members, like hair and makeup artists, were allowed.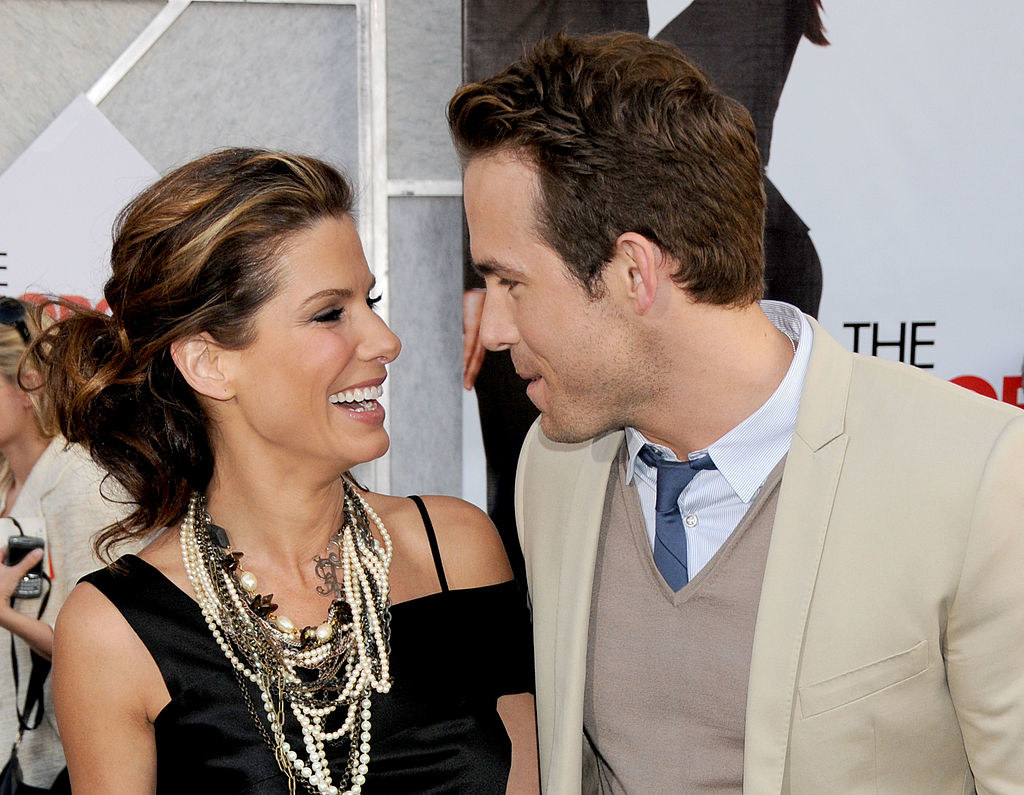 "Ryan and I have these flesh-colored things stuck to our privates; my hair is strategically over the nipples and Ryan's little — not little, at all!" Sandra described the scene, before backtracking on her faux pas. "It's just whatever's there, and I don't know because I didn't see it — I didn't look!"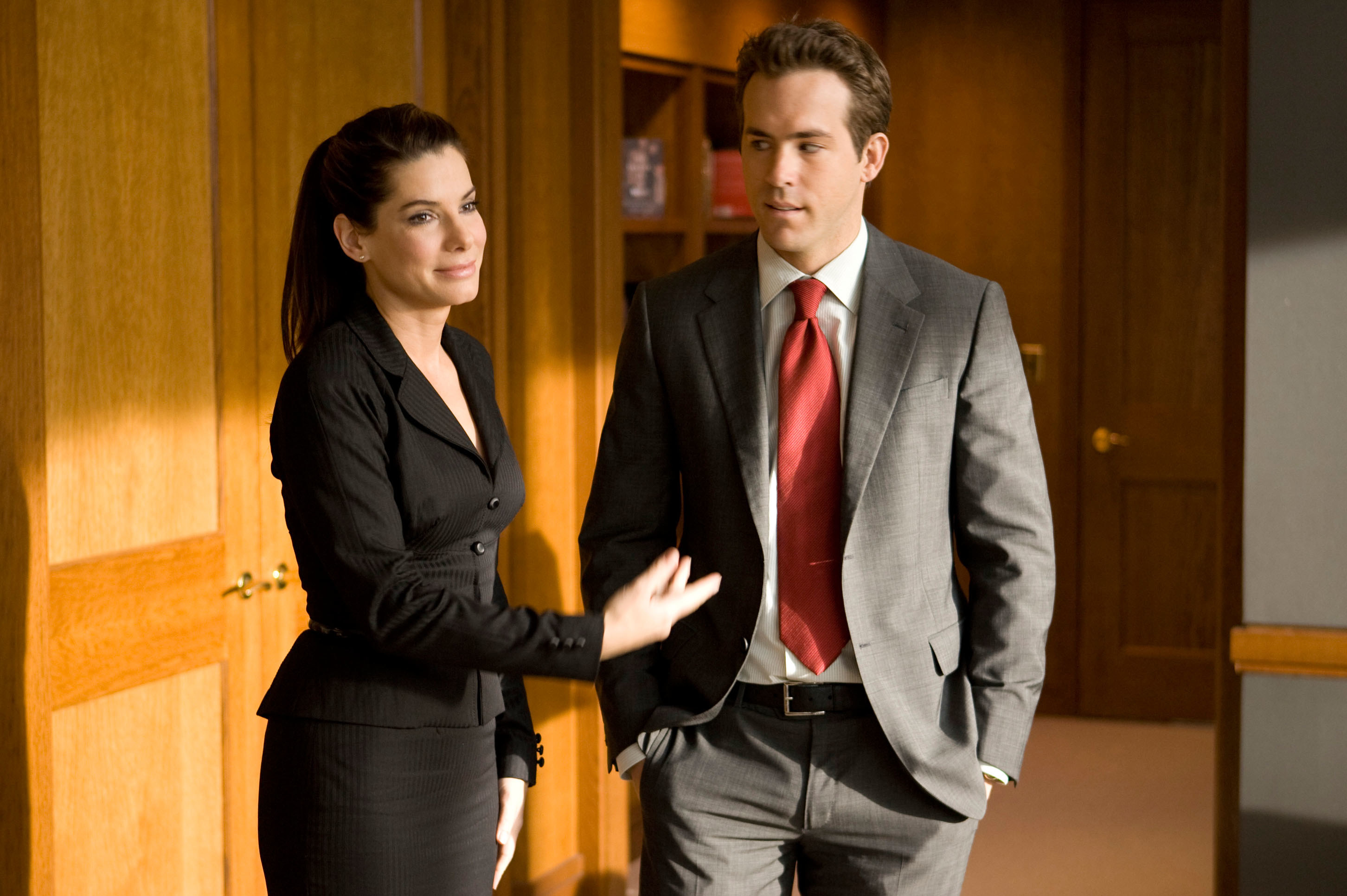 And while Sandra was keen on not looking, everyone else was accidentally flashed by Ryan! Which, of course, Anne was quick to point out, Sandra said.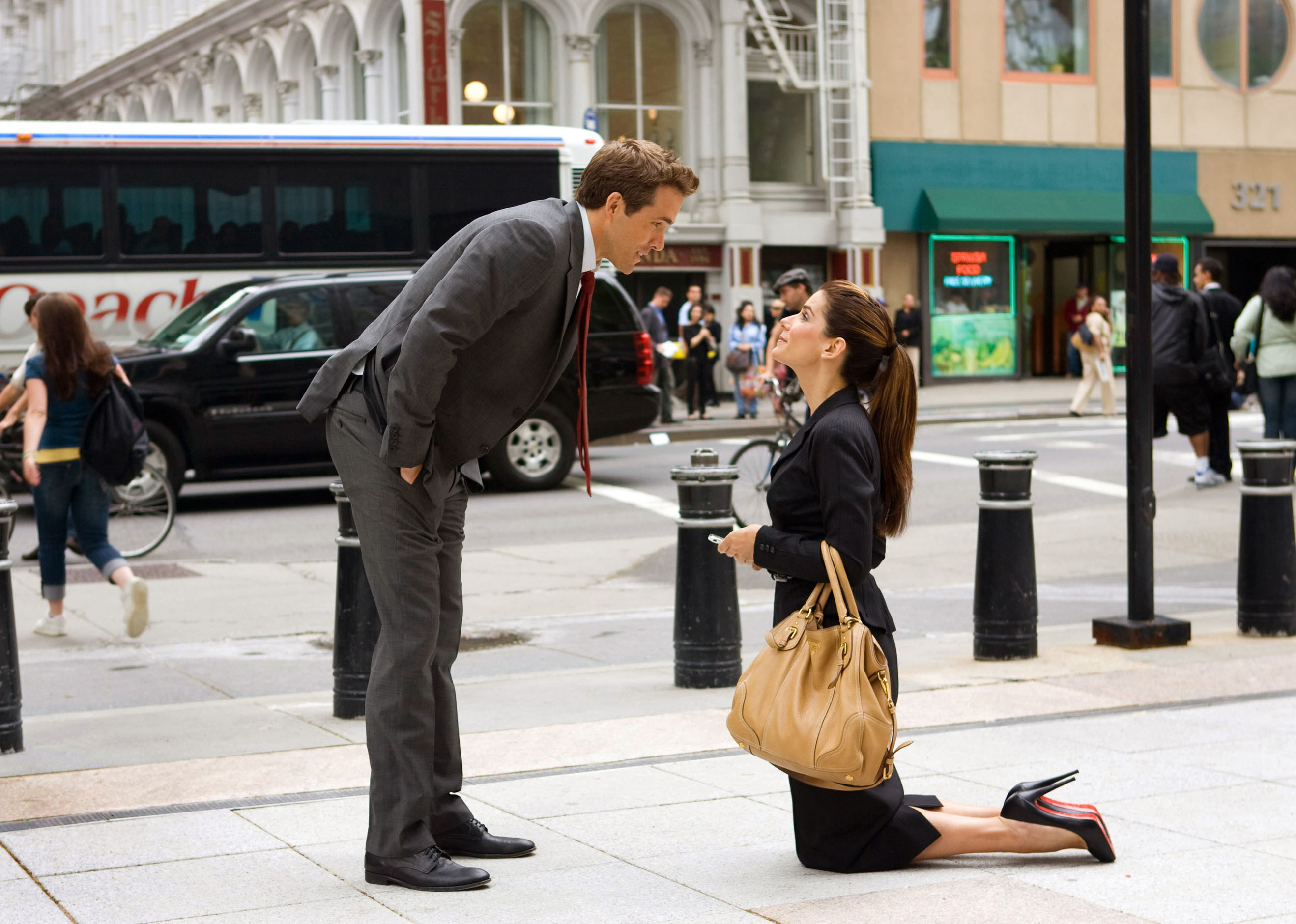 "Then, I hear Anne Fletcher from the darkness go, 'Ryan, we can see your ball sack!' I'm like, 'Oh god!' because you wanna look down, but I'm like, 'Don't look down. Don't look down,'" Sandra continued. "Everyone in the darkness spun around to see if they could find a monitor. I was like, 'Anne, there's a way to present that information.'"
But Ryan was a good sport about it. "In friendship, you just didn't care; it wasn't my business to look — it's just there, and then Anne just bringing everyone's focus to that area. Ryan was just so cool. Unflappable. He is absolutely unflappable."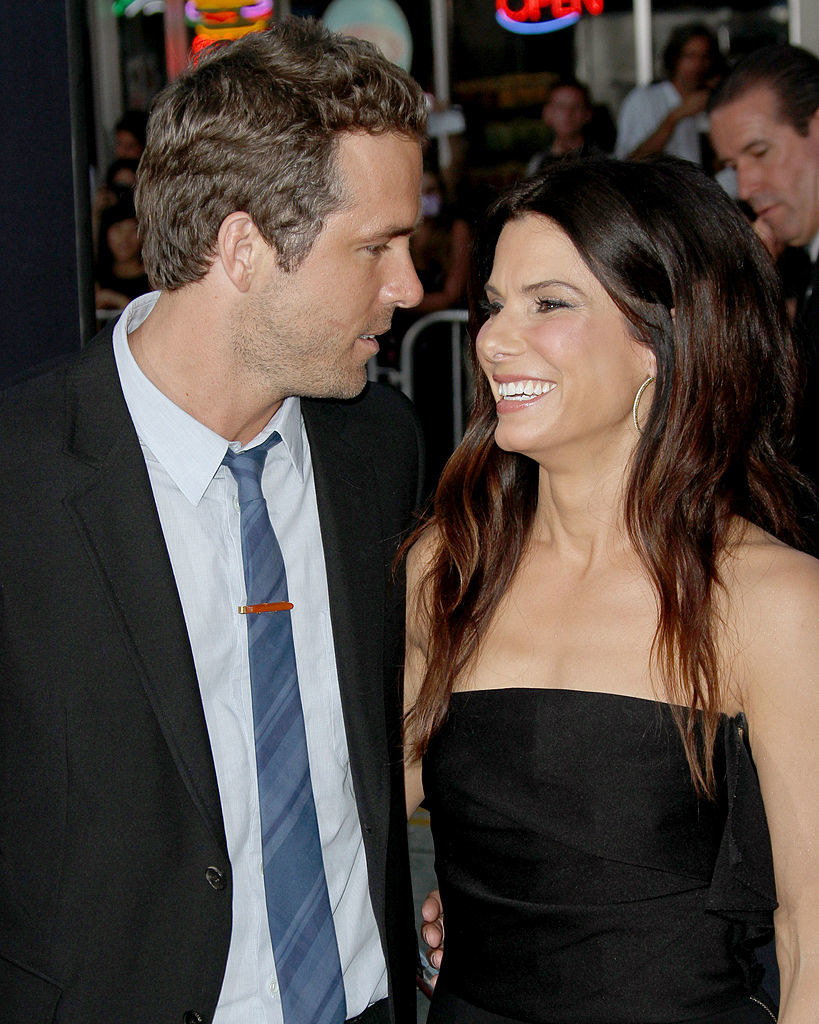 And it was all in good fun anyway since Sandra added that the scene felt safe being filmed in a comedic, friendly environment. "I was like, 'I will do this naked scene only if I can be humiliated and funny.' You will not see me trying to attempt being sexy naked — in real life or onscreen," she said. "There's just no point in it! It was for that reason, with a friend that you trusted comedically, and safety-wise I knew I was in the presence of safety."
Welp, Ryan has 24 hours to respond! And, in the meantime, I'm gonna go light a candle and rewatch this movie.