The Eternals star has been completing the press rounds for her upcoming star-studded Marvel movie, and in a Friday appearance on The Graham Norton Show, she spilled some of the details regarding the notorious secrecy around the project.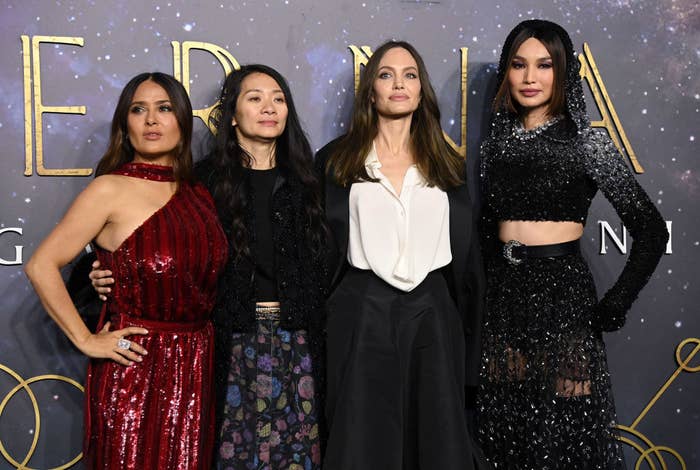 The hilarious excerpt, which you can view below, starts off with Salma forgetting the name for San Diego Comic-Con and calling it "where all these strange people dress like Halloween when it's not Halloween and are there for that convention."
Anyway, after Graham filled in the blank for her, she recalled her first sit-down with director Chloé Zhao. "I remember talking to the director for the first time in a hotel room...the whole thing was completely surreal," she recalled. "And I'm talking to her; I'm Mexican — I talk loud…and I start asking her questions, and she's like, 'Shhh!' I'm like, 'What?!' [She says], 'They can hear us. And in the script, it's a secret.'"
She continued, "And I'm like, 'But there's no one here.' [She's like], 'Next door!'" Salma then shared that Chloé told her to be "very careful. 'Everybody knows that we're talking about the new Marvel movie; they could be hearing it through the walls.'"
"And she was serious, because they actually do it," Salma said. "So it was really weird. But I love it now. I feel at home."
The 55-year-old veteran actor previously opened up about what it was like to keep her involvement in an MCU project a secret, recalling in a recent ComicBook.com interview that she was "dying to brag" to her costars Ryan Reynolds and Samuel L. Jackson on the set of The Hitman's Wife's Bodyguard.
"It was terrible, because when I was doing that movie I had still sworn secrecy, and nobody knew. And they were all talking about their Marvel stuff," she said, adding that she wondered if she'd be "fired" for sharing details.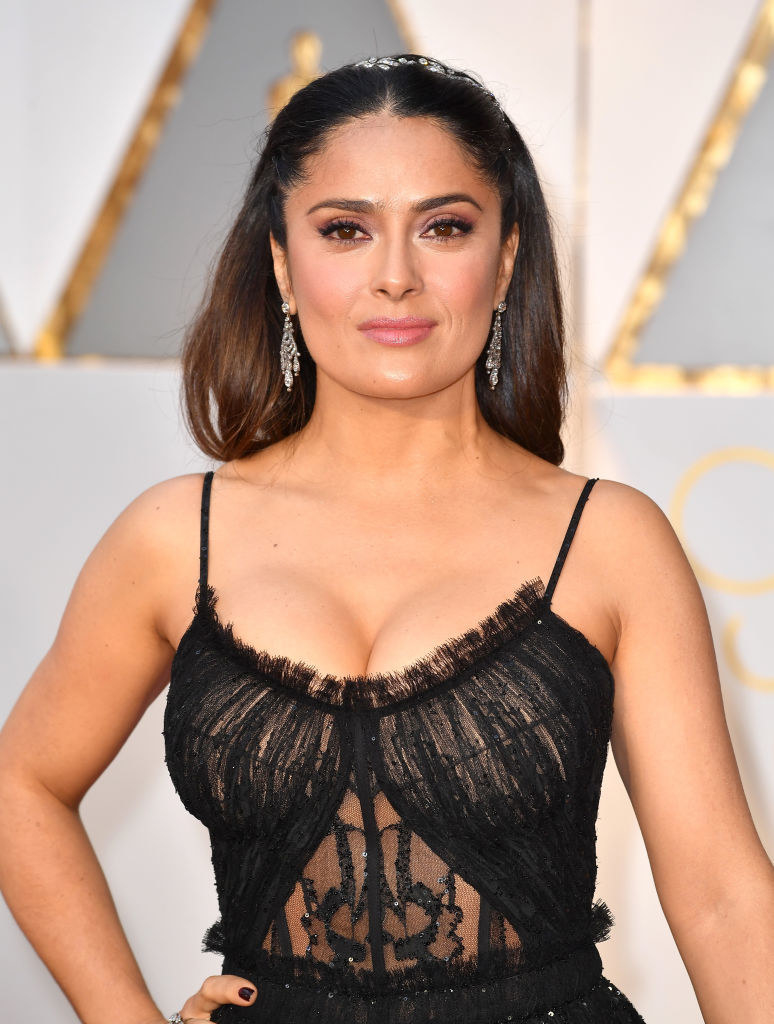 Well, that's it from me! I'm sure y'all have it on your calendars, but Eternals comes out in theaters Nov. 5. In the meantime, if you don't mind, I'll be watching the GIFs of Salma I made over and over again because they are most pleasing and amusing to me.