Olivia Munn got candid about the body image issues that have followed her throughout her career, and how they're resurfacing during her pregnancy.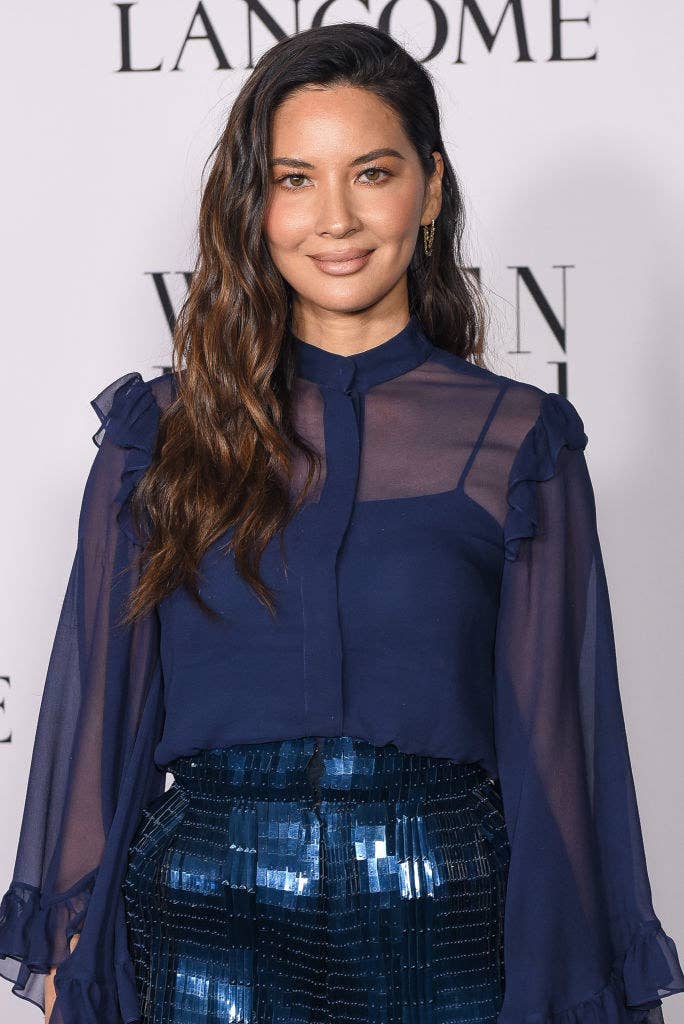 "I was called so many things, that I was too big to be on TV," she recalled. "Then I would start to under-eat, 'cause I would hear those messages, and I would try to take that message myself and be like, 'Fine, you think I'm — sure call me fat; I'm fat, sure, whatever.' I would try to take those things people were calling me and try to own them myself. I was like, 'Fine, you are calling me this, fine,' and 'Hahaha.'"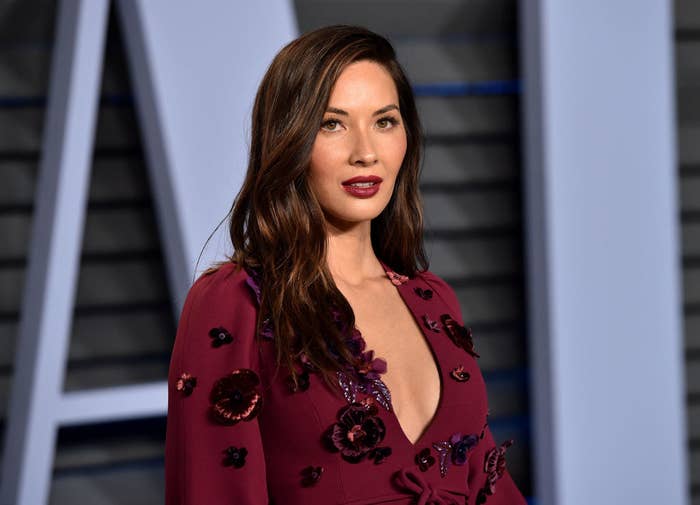 But The Newsroom actor shared that she took these comments to heart, saying, "It wasn't 'hahaha.' I would do that on the surface, but behind the scenes, I was talking to doctors, 'What can I do to lose weight?' Asking friends what are their tips and tricks. Asking people, doing anything I can."
And that's when Olivia said she developed an unhealthy relationship with food. "Then starting that cycle of eating too much, overeating, under-eating. And then before you know it, it's like, 'Oh, she is too skinny.' Then it was like, 'She is too Asian-looking,' and 'When you are Asian you look like this,' and then, 'Oh, she is too white-looking.' Just being pregnant has brought up all those feelings, because there is so much of a, 'How am I supposed to do it right?'"
During the interview, Olivia gave an example of when she contacted a fashion-forward friend asking for advice on where to buy maternity clothing. When her friend suggested reaching out to former Victoria's Secret Angel Rosie Huntington-Whiteley — who is expecting her second child with Jason Statham — Olivia said it inadvertently made her feel worse.
"It's just so hard because I will google-search 'streetwear maternity,' and a lot of it comes up with these gorgeous women who are super skinny and have this little bump," she said, "and everything is effortless."
Olivia added, "Rosie's great, and I love Rosie…but that's what I mean. I don't have Rosie Huntington-Whiteley's body at all, and that was the first step of feeling like, 'Oh, if I am not handling maternity well, if I'm not looking chic and cool and effortless, and if my body is changing like this, that means that I'm failing. That means that I'm already not doing things right.'"
However, Olivia acknowledged that she knows there's no "right answer" to parenting or how a mother's body should look. "I know there is no right; I understand that. But it's really hard, especially to have so many images in your face all the time of what truly looks like perfection."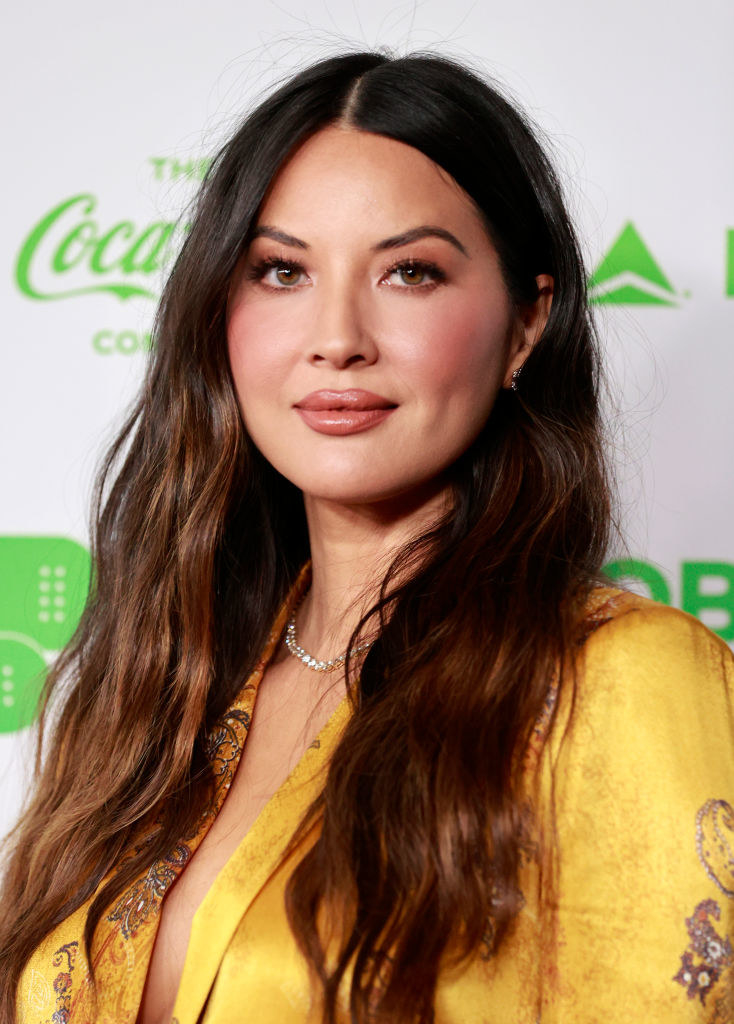 In an interview with People last month, she offered some insight on how she copes. "What's helped me the most is when friends tell me not to compare myself to other pregnant women. It can be difficult as your body is changing and you feel like you look different or your body is putting on weight in different places. The consistent image that's portrayed is usually very effortless and fashionable. Mine has been a lot of oversized sweatpants!"