J Balvin has issued an apology after facing weeks of criticism for espousing misogyny and racism in his music video for "Perra."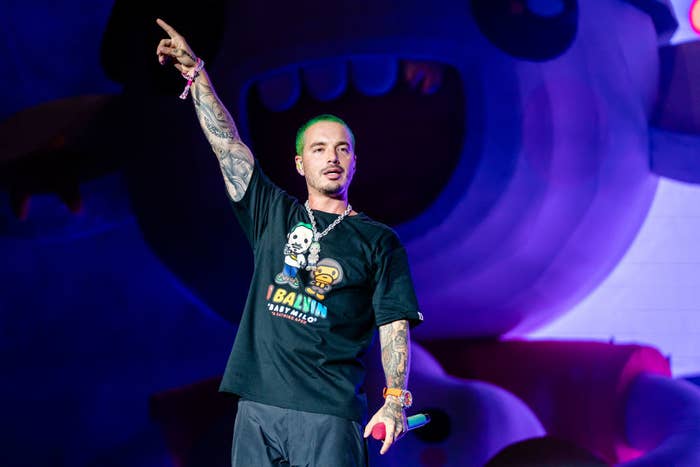 The track, which was released in early September and features Dominican model and rapper Tokischa, is off of his fifth studio album, José.
The all-Spanish single features a chorus about female dogs in heat, and the word "perra" translates to "bitch."
But what received the most backlash was the song's music video. Directed by Raymi Paulus, the visual depicts Balvin controlling two Black women on leashes, several Black performers in dog-like prosthetics and masks, and Tokischa posing inside a doghouse.
On Sunday, Balvin spoke out about the controversy for the first time, admitting that he removed the video from YouTube more than a week ago.
"I want to say sorry to whomever felt offended, especially to the Black community," Balvin said in an Instagram story. "That's not who I am. I'm about tolerance, love, and inclusivity. I also like to support new artists, in this case Tokischa, a woman who supports her people, her community, and also empowers women."
He continued, "As a form of respect, I removed the video eight days ago. But because the criticism continued, I'm here making a statement. Mom, I'm sorry too. Life gets better each day. Thank you for listening to me."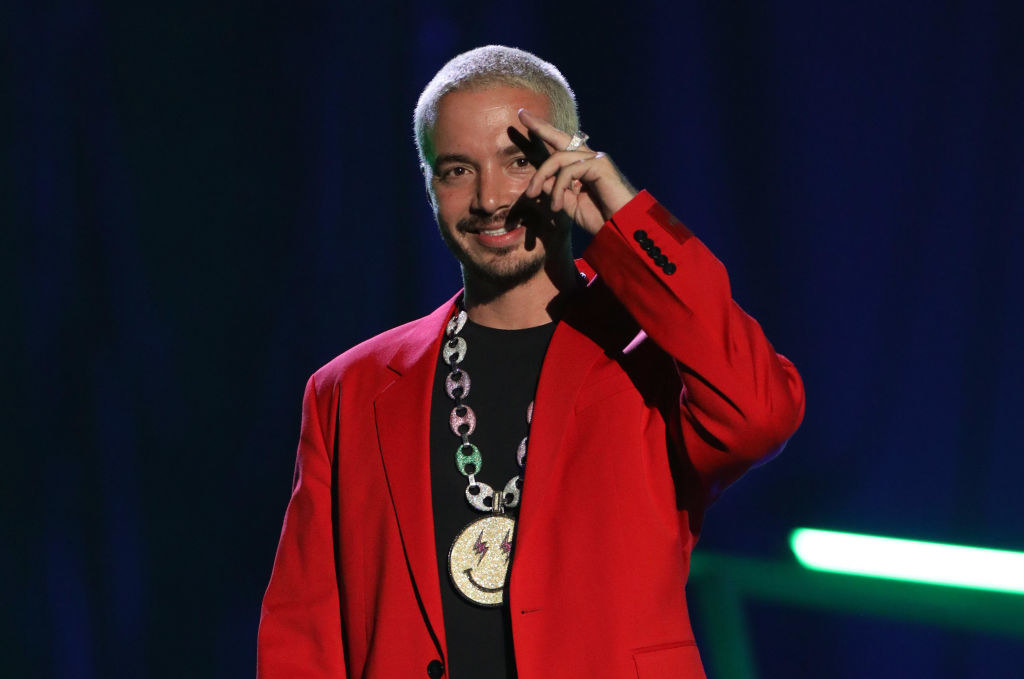 But in an exclusive interview with Rolling Stone, Tokischa opened up about the intent behind the video and the track, which she was inspired to write while having sex.
"If you, as a creative, have a song that's talking about dogs, you're going to create that world," she explained. However, she also apologized for how the video was perceived: "I understand the interpretation people had and I'm truly sorry that people felt offended. But at the same time, art is expression. It's creating a world."
Director Raymi added in an email statement to the outlet that the decision to depict Black actors as dogs aligned with the "realities of the barrio." He shared, "Our creative process never aimed to promote racism or misogyny. The Dominican Republic is a country where most of the population is Black and our Blackness is predominant in underground scenes, where the filming took place, and which was the subject of the video's inspiration."
"'Perra' was a video filmed in the neighborhood, with people from the neighborhood, and the use of people of color in 'Perra' was nothing more than the participation of our people in it," he continued, adding that he also felt the video was "taken out of context."
As for Balvin, this isn't the first time the Colombian artist has faced criticism for insensitivity about race. Last year, the singer faced backlash for failing to grasp the Black Lives Matter movement, sharing a hashtag #EveryLivesMatter. He's also been accused of cultural appropriation for exploiting Black aesthetics in his video for "In Da Ghetto," featuring Skrillex.