And in a recent Vanity Fair video interview, the actor gave us even more reasons to admire her. While breaking down her career from A to Z, the Bruised director and star explained why she accepted her Catwoman Golden Raspberry Award (aka Razzie) in person.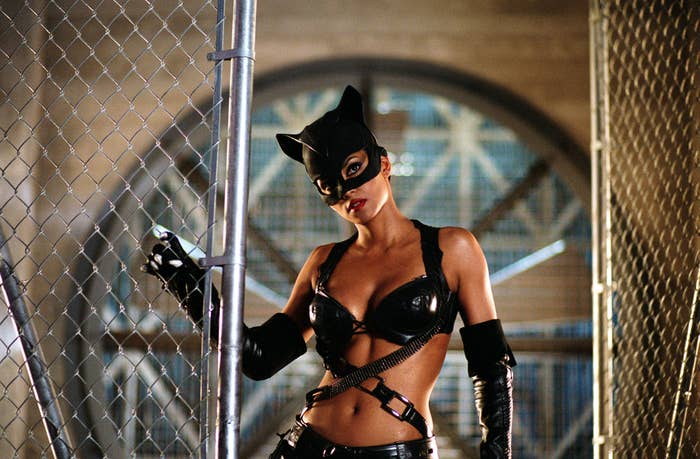 It was 2004, and the Academy Award–winning actor had just starred in DC's critical and box office failure Catwoman, which Halle has since described as having "bombed miserably." In an unusual move, she actually attended the Razzies to claim her award in person.
Being the first Black woman to win a Best Actress Oscar in 2001 for Monster's Ball, she gave a speech with her Academy Award in one hand and Razzie in the other. You can watch Halle's over-the-top performance — where she hilariously gasps in shock and looks to be on the verge of tears — below.
"I went to the Razzie [Awards] because I feel like we all take ourselves so seriously," she explained. "If we get an award, if we get the Oscar, we somehow are made to feel like we're somehow better than everybody else, but we're really not. You were just chosen that year by your peers, and you were acknowledged for doing what they considered stellar work."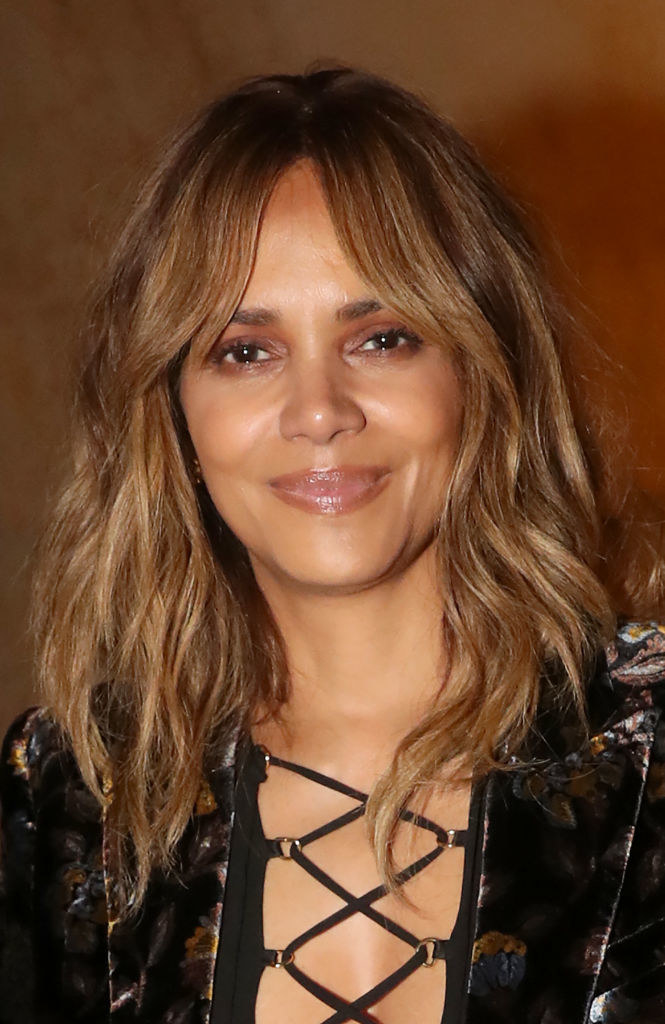 Halle added that she appreciated the chance to make fun of herself: "If you find yourself face to face with a Razzie, does that mean you're the worst actor there ever was? Probably not. You just got the piss taken out on you that year by a group of people that can."
"If I can show up to collect an Oscar when you're honoring me, I can certainly show up to collect a Razzie when you say, 'Good try, but do better,'" she shared. "I always learned that if you can't be a good loser, then you don't deserve to be a good winner. So I went there and made fun of myself."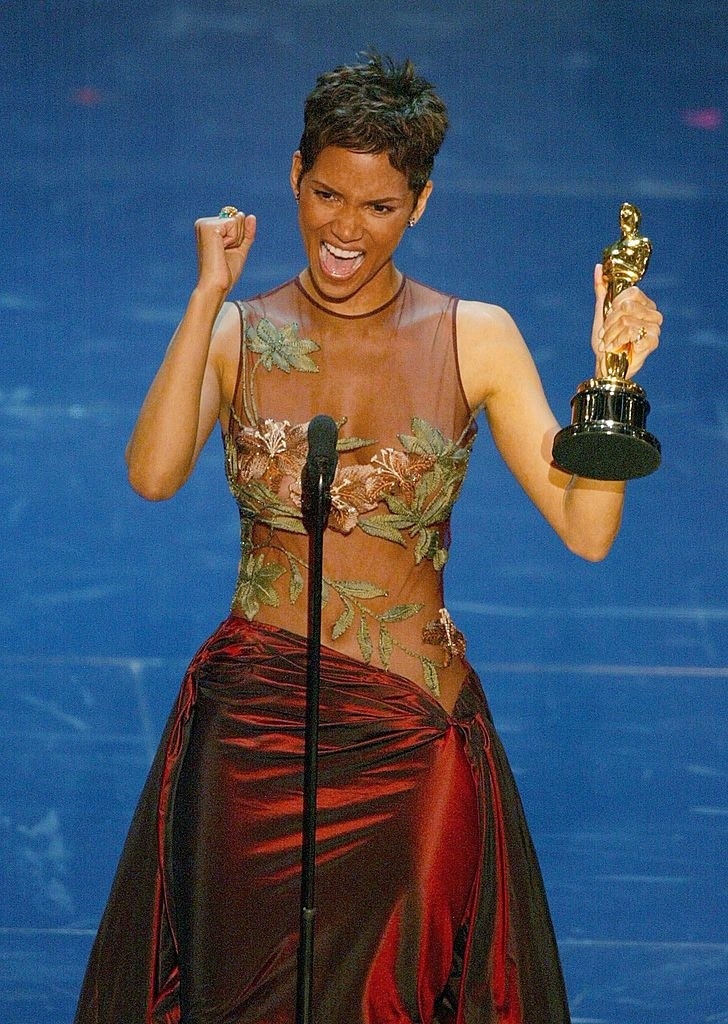 And while the 55-year-old isn't afraid to humble herself professionally, she also knows her worth. "I had a great time," she said, "and then I set that thing on fire."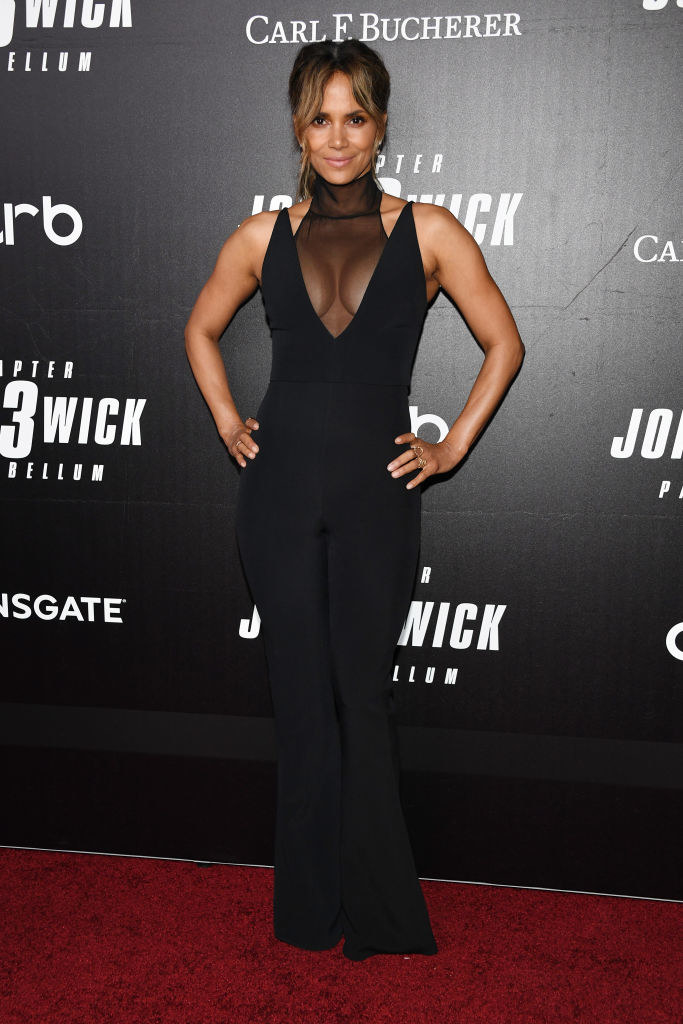 Pictured below is Halle while she watched her Razzie burn, probably: