Reader, I must be the unfortunate bearer of bad news: Good Girls has been canceled at NBC without a fifth and final season.
According to the Hollywood Reporter, plans were in motion to move the series to Netflix as an Original for its final season, but this deal collapsed for financial reasons.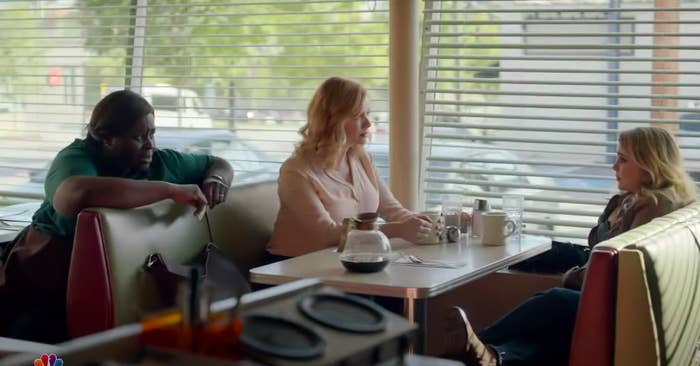 After the announcement, fans took to Twitter to simultaneously mourn and rage. We've rounded up some of the best reactions:
1.
"I watch Good Girls for the plot."
2.
This very appropriate use of Tyler, the Creator's birthday meme.
3.
This excellent point.
4.
I simply agree.
5.
Truly, when will we know peace?
6.
This simple appreciation post of the leading women in the show, who stuck with each other through thick and thin.
7.
And another one, because despite our jokes about watching for Rio (Manny Montana), we love the girls and their dynamic.
8.
This ingenious idea.
9.
This solidarity between these two fallen fandoms.
10.
Sorry, why weren't we included in the board meeting that led to this decision?
11.
So...when are we brainstorming ways to renew our beloved show?
12.
Good Girls hive, let's mobilize.
13.
We need this show in our lives!
14.
It's simply too much.
Well, there you have it, folks! Now, if you'll excuse me, I'm going to go rewatch some of my favorite episodes and be sad. Thank you for respecting our privacy at this time.