From prosthetics to physical transformations, actors admittedly do a ~lot~ to get into character — just ask Bridgerton star, Simone Ashley.
For the part, Simone was thrust into Regency-era accuracy, which naturally included perfecting horseback riding and donning a historically accurate corset.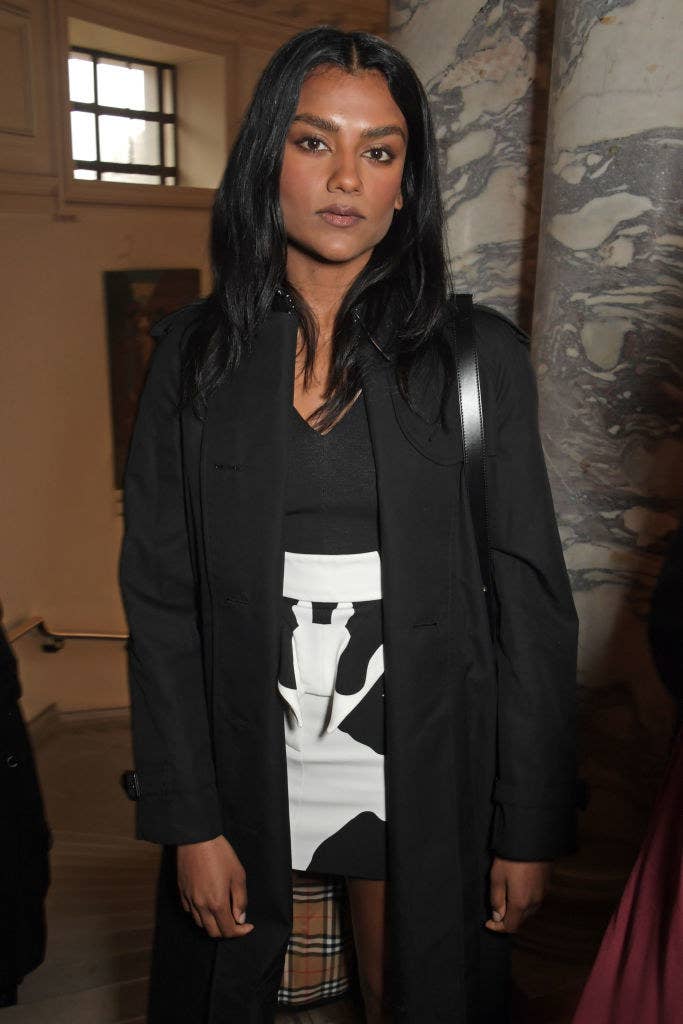 "That was…interesting," she told Glamour UK of the wardrobe. In fact, crew members had to help her "because when you're in a corset, you can't put your shoes on."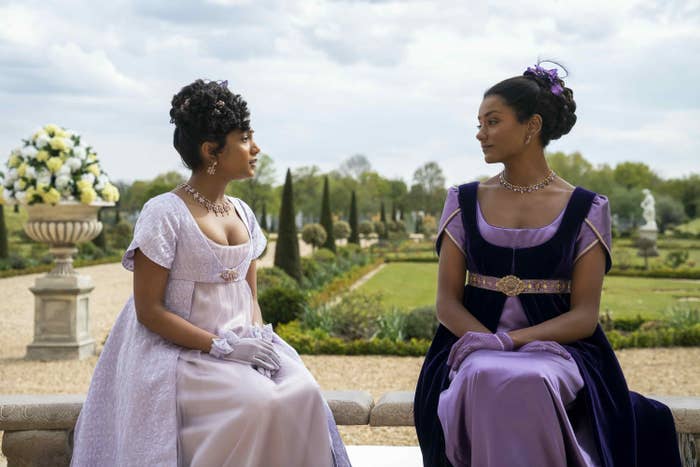 But one thing she'd have loved to have an FYI on was the difficulty of eating while wearing one. "On my first day, I was like, 'OK, first day as a leading lady, got to eat lots of food, be really energized.' So, I had this massive portion of salmon and that's when I needed to be sick, basically because I was wearing the corset."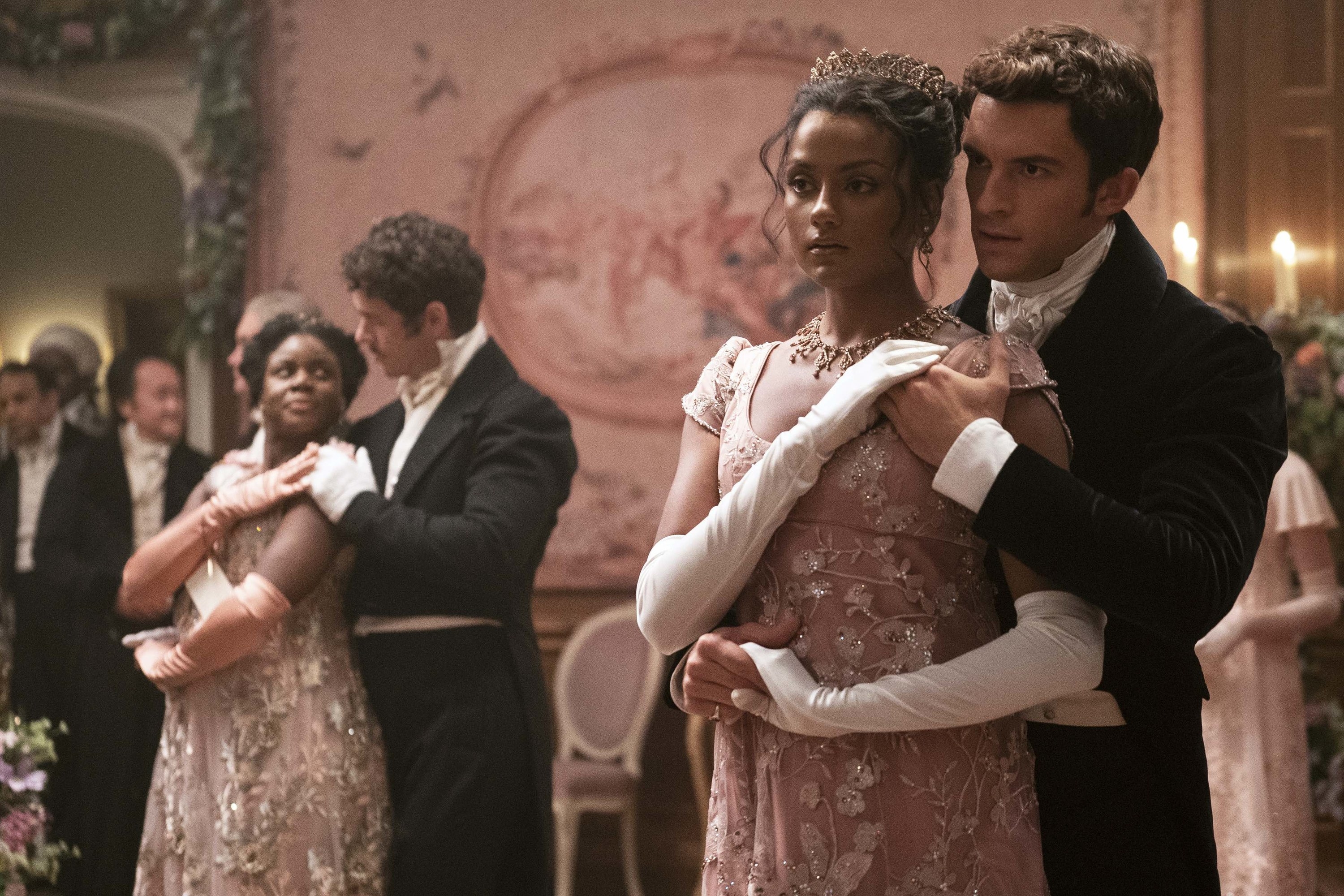 The 26-year-old continued, "I realized when you wear the corset, you just don't eat. It changes your body. I had a smaller waist very momentarily. Then the minute you stop wearing it, you're just back to how your body is. I had a lot of pain with the corset, too, I think I tore my shoulder at one point!" Ouch!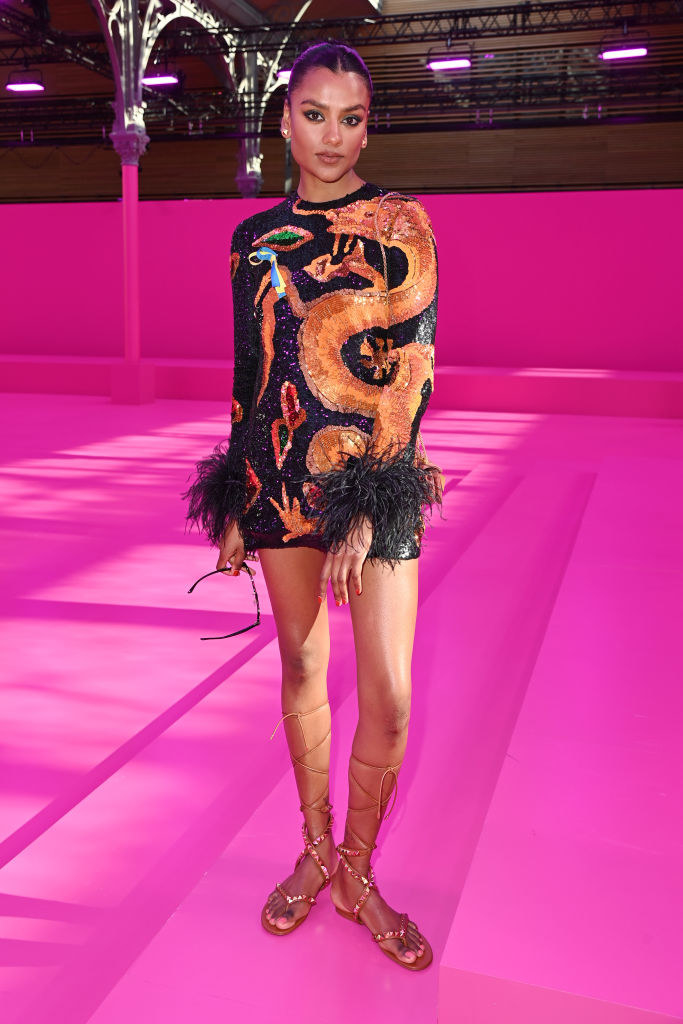 Welp, there you have it. I'm just glad the corset looks that are trendy nowadays allow you to perform basic bodily functions!