Adam Devine And Chloe Bridges Just Got Married, And I Can't Begin To Explain My Excitement For The Upcoming Wedding Photo Dump
Love is in the air!!! Congrats to the couple❤️.
The actors — who met on the set of 2015's horror-comedy film The Final Girls — got engaged in October 2019, after more than four years of dating.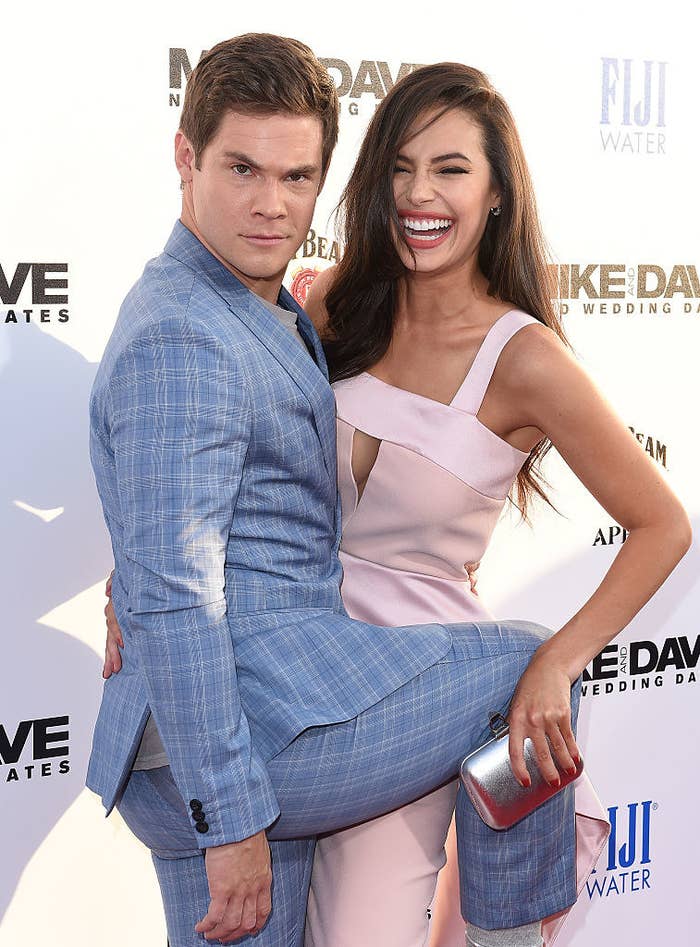 Erik Griffin — who costarred alongside Adam in the Comedy Central sitcom Workaholics — confirmed the news in an Instagram post yesterday. He wrote, "Dem Boyz! Devine is off the market! Such an awesome wedding!"
Friend and comedian Adam Ray also celebrated the festivities in an Instagram carousel, captioning the series of pics, "All the love. All the laughs🎉. CONGRATS Chloe & Adam❤️."
Last week, Chloe shared a series of behind-the-scenes photos of the wedding planning, wearing three different (yet equally elegant) off-white gowns. "Were we crazy for trying to plan a wedding during a global pandemic?? Probably, yeah, cause many, many things went wrong including but not limited to us both getting breakthrough covid 😐," she wrote.
"But we gave it our best shot and it's almost here and it seems like it's actually going to pan out!! Consider this dump of the wedding dresses I almost-chose-but-didn't to be your warning that this is going to be a very wedding-heavy account for the next two weeks 🙃."