She's an icon. She is the moment. She is a 13-year-old skateboarder from Brazil and a newly minted silver medalist in women's street skateboarding.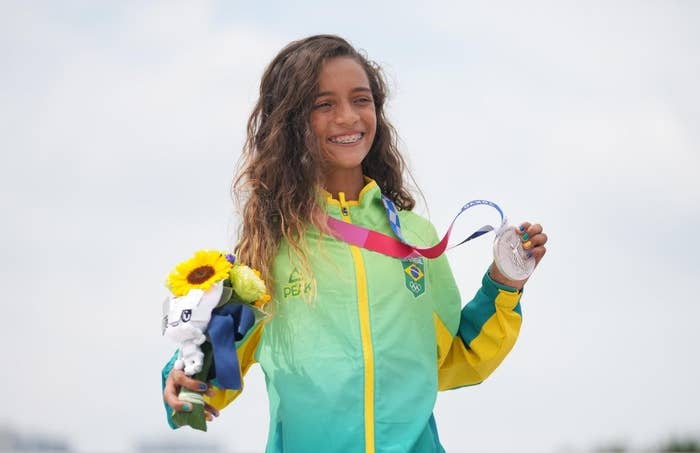 I'm going to pause for a second so you truly get it. She's literally 13. THIRTEEN!!!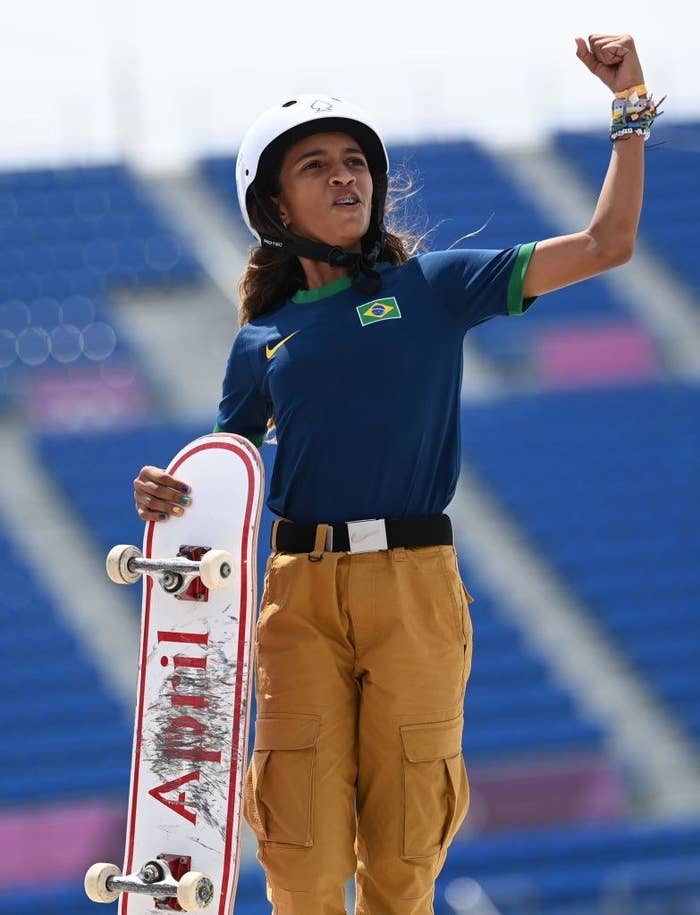 Naturally, she celebrated the win on her Instagram, captioning the photo in Portuguese, "We made history."
She continued, "I don't know how to explain everything I'm experiencing. I only know how to thank you🙏🏽. Thank you God🙏🏽. Thank you family, friends, @cbskskate and to all of you who cheered a lot🤩🇧🇷💚💛."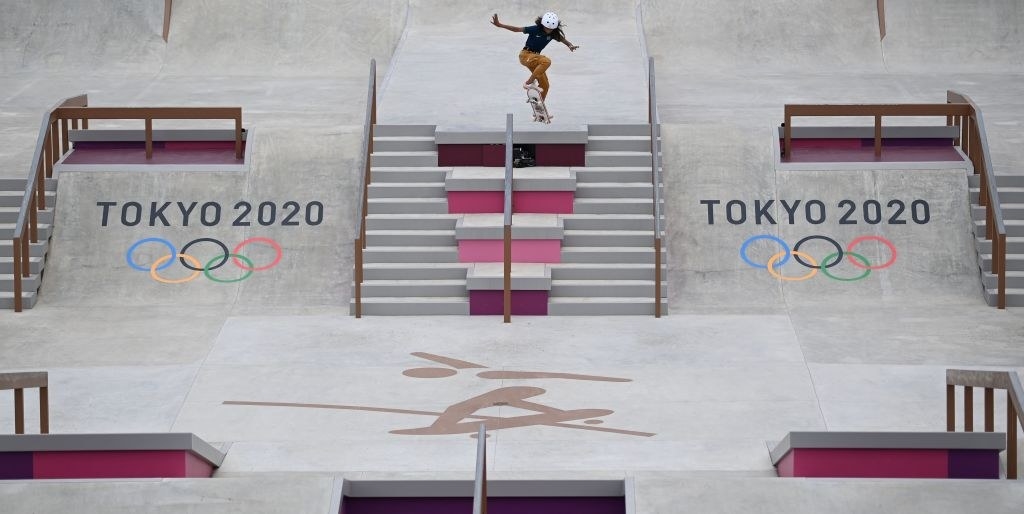 After being asked a question about her medaling, she said, "I don't want to have responsibility. I want to go on being the lively little girl I am for all of Brazil."
And while she's making history in Tokyo, there's somewhere else you might have seen her.
Yup — Rayssa went viral on the since-defunct platform (RIP) back when she was 8, with a little help from skating legend Tony Hawk. She's known as the "Little Skateboard Fairy," given that her outfit of choosing was a sparkly blue pixie dress complete with fairy wings.
Just look at her go.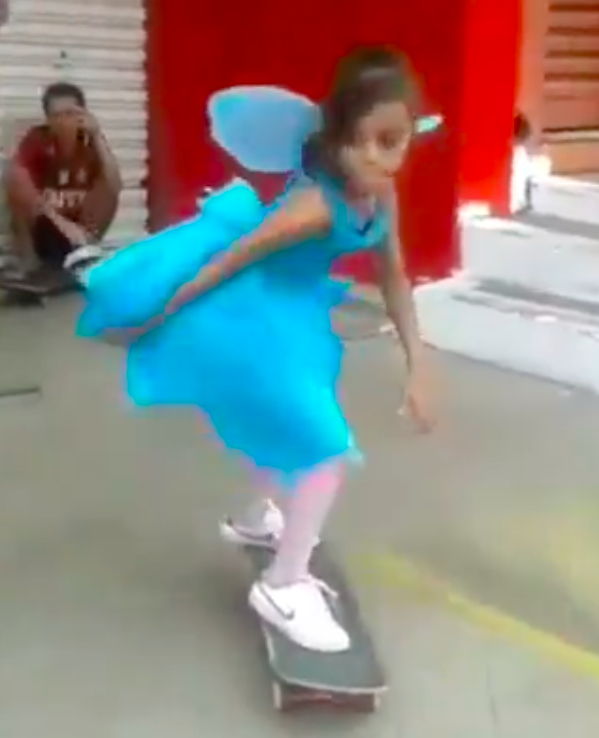 Same.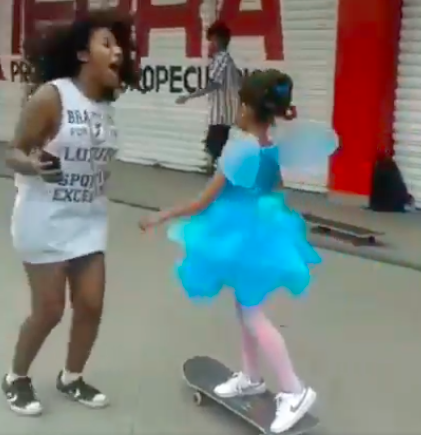 Here she is in another video, just absolutely soaring and flying.
And here are just a bunch of shots of her being the coolest.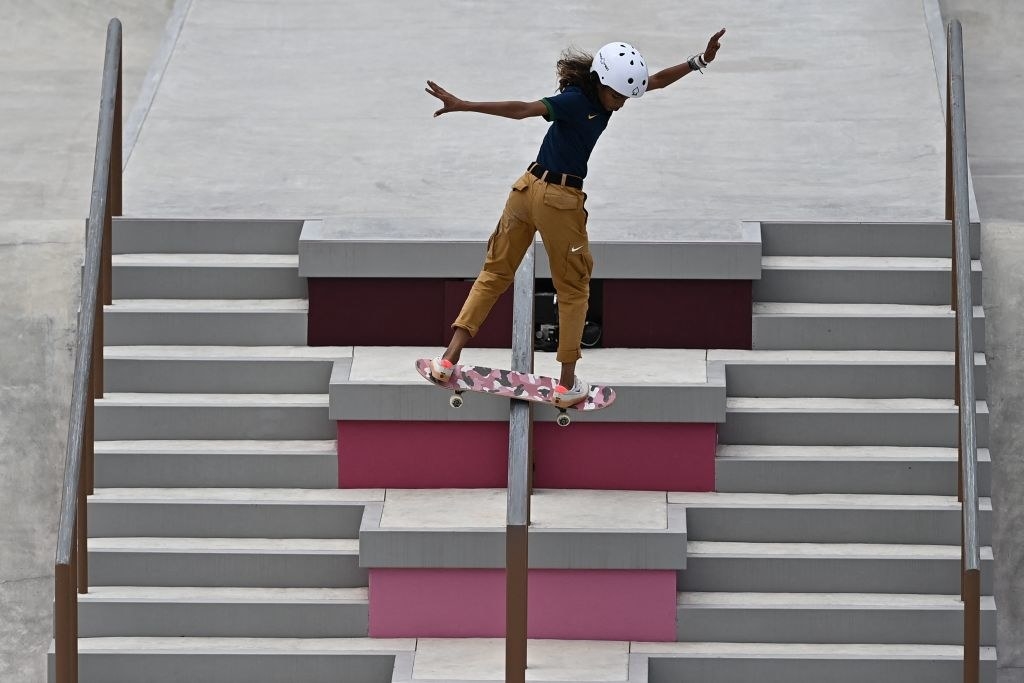 And here.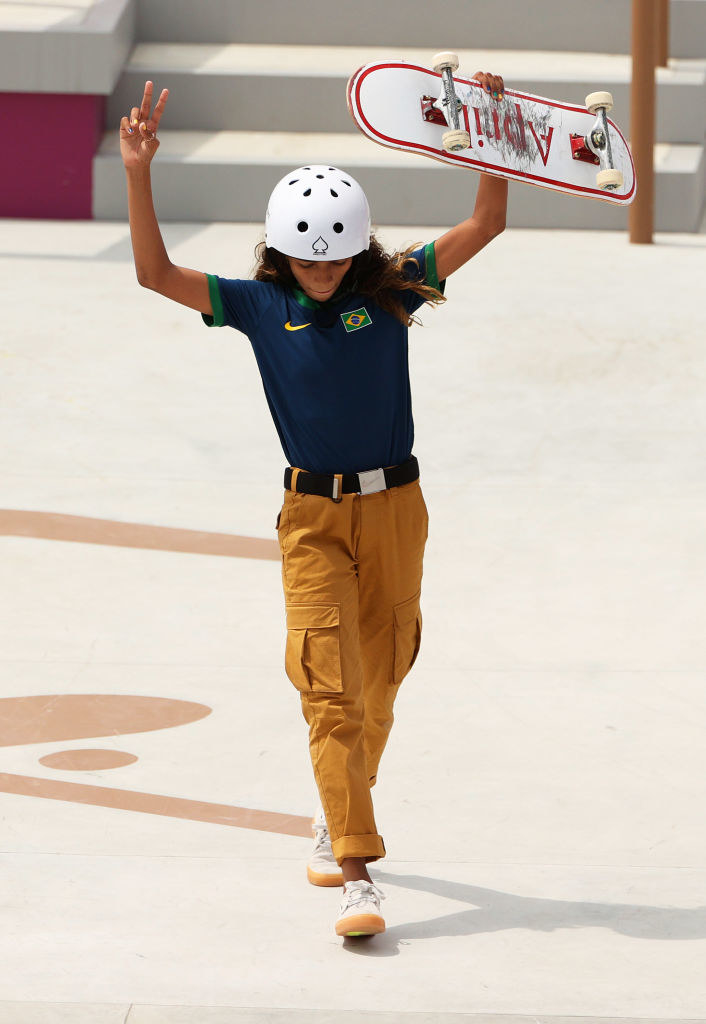 Here too.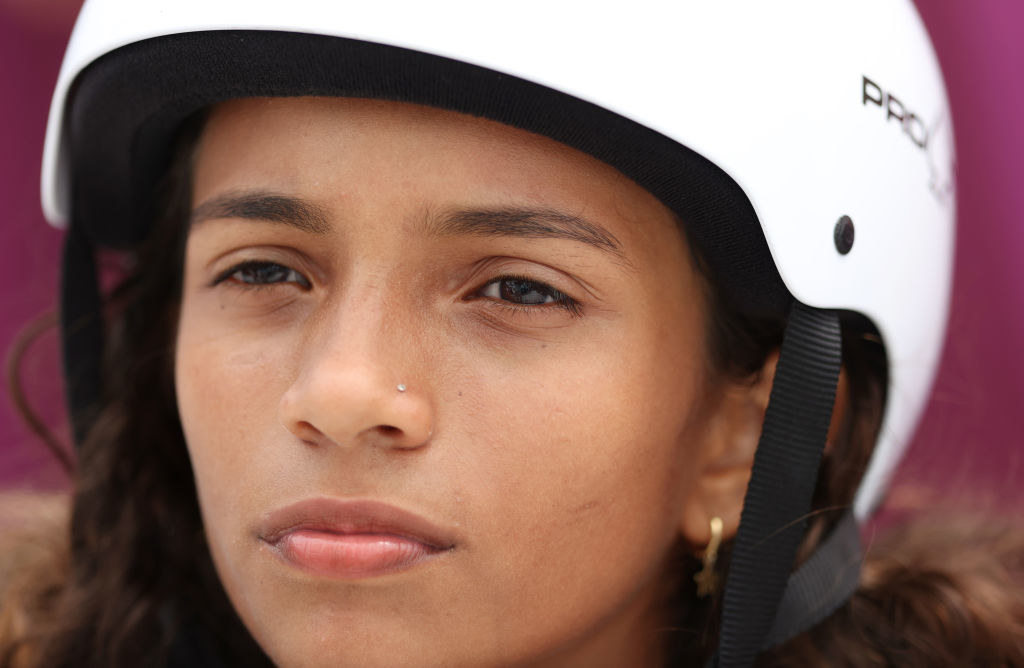 An icon.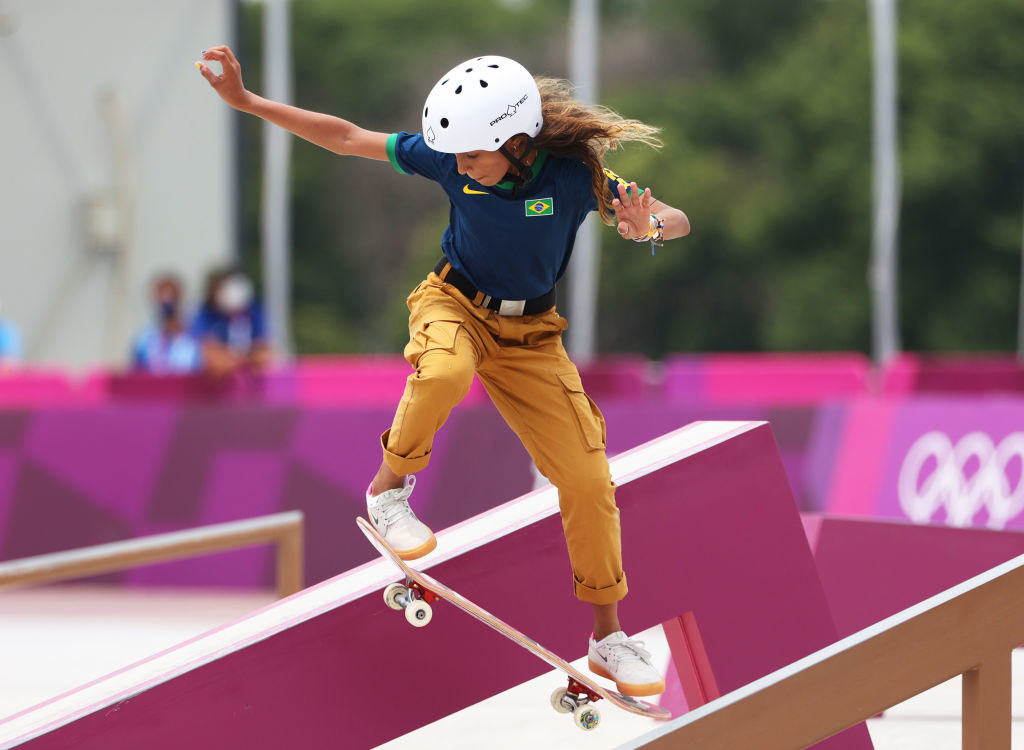 And this too.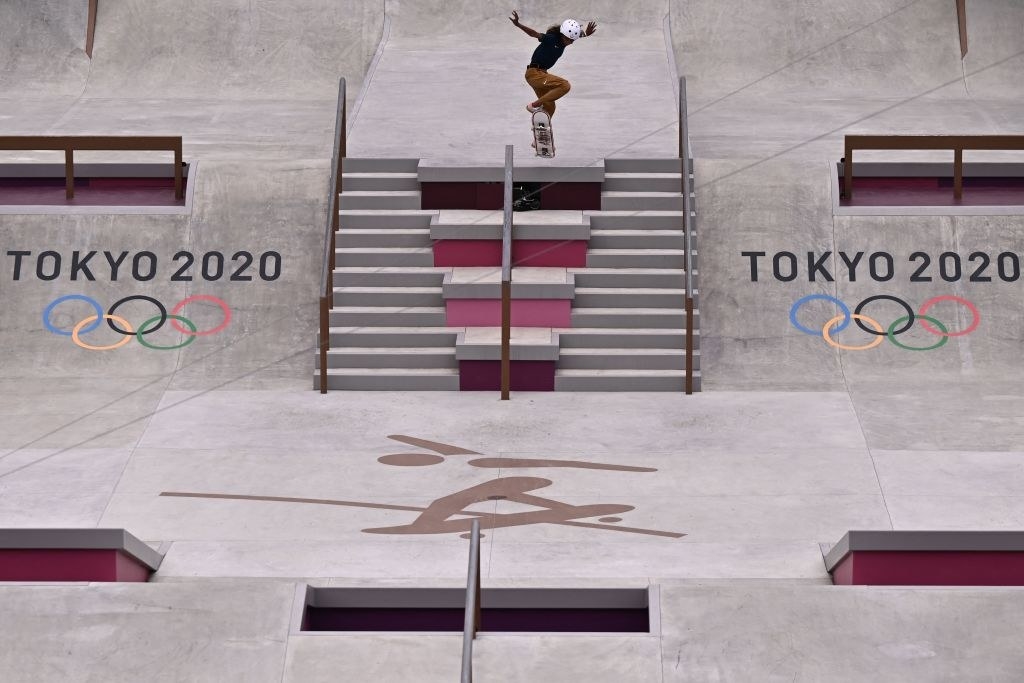 Absolutely wild to think about how this is just the beginning for her.
Here, Rayssa congratulates Japan's Momiji Nishiya — who is also 13 — on her gold medal win.
Simply put: