1.
A set of magnetic buttons that keep your towels off the floor.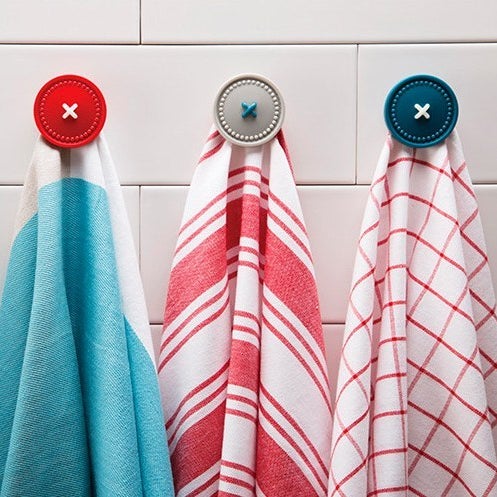 A cute solution if your kitchen doesn't have a good place to hang your towels. Get the set for $15.99 from Animi Causa.
2.
Two dowels for mounting rolls of trash bags under your sink.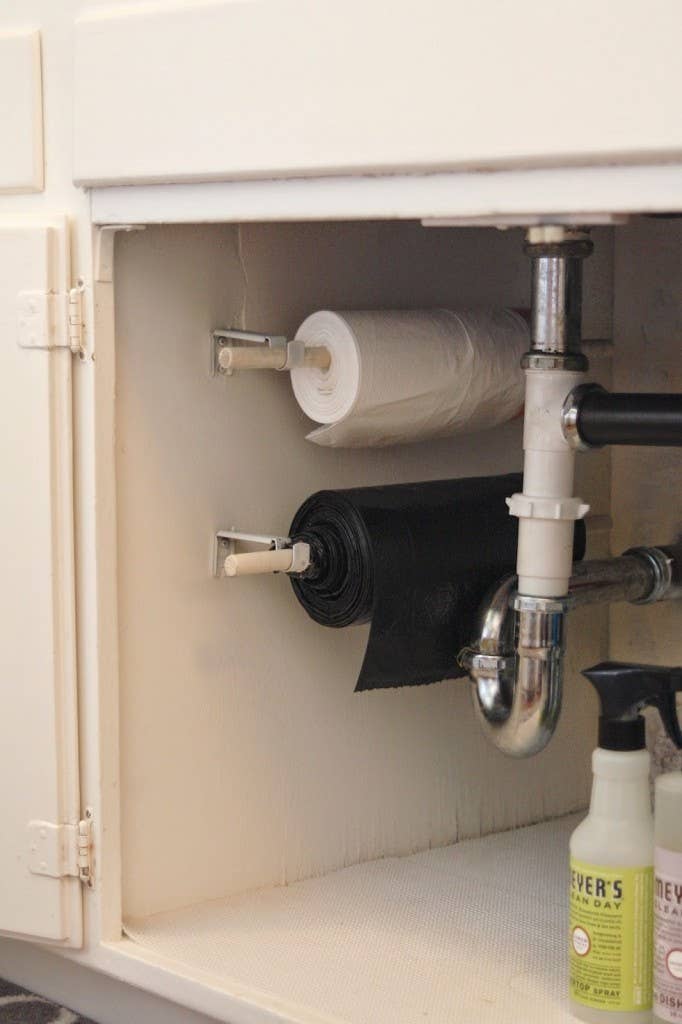 3.
And two smaller dowels for your foil and parchment paper.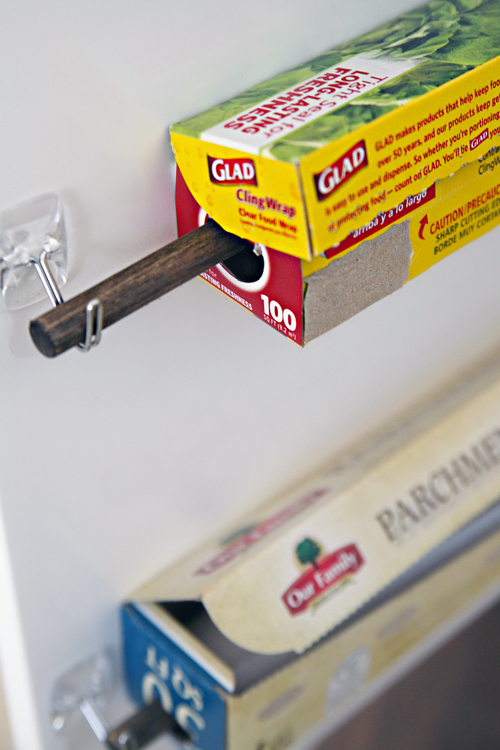 5.
A fruit basket that adjusts to hold whatever fruit you're currently stocked up on.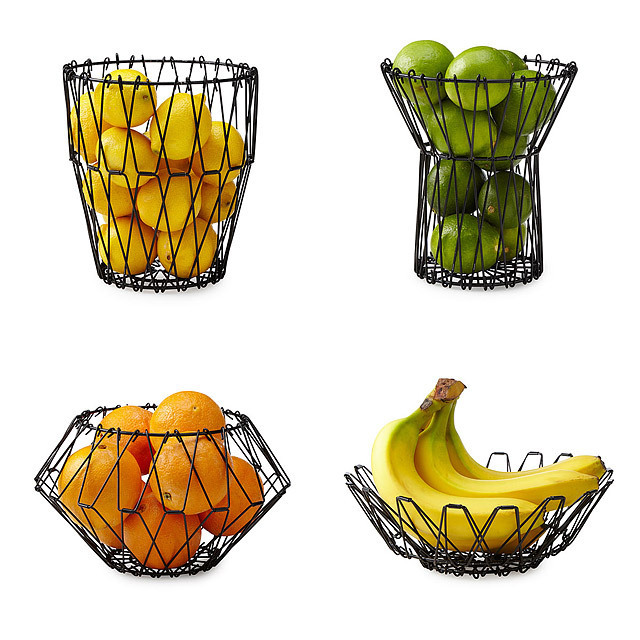 6.
A drying rack that rolls out to sit over your sink.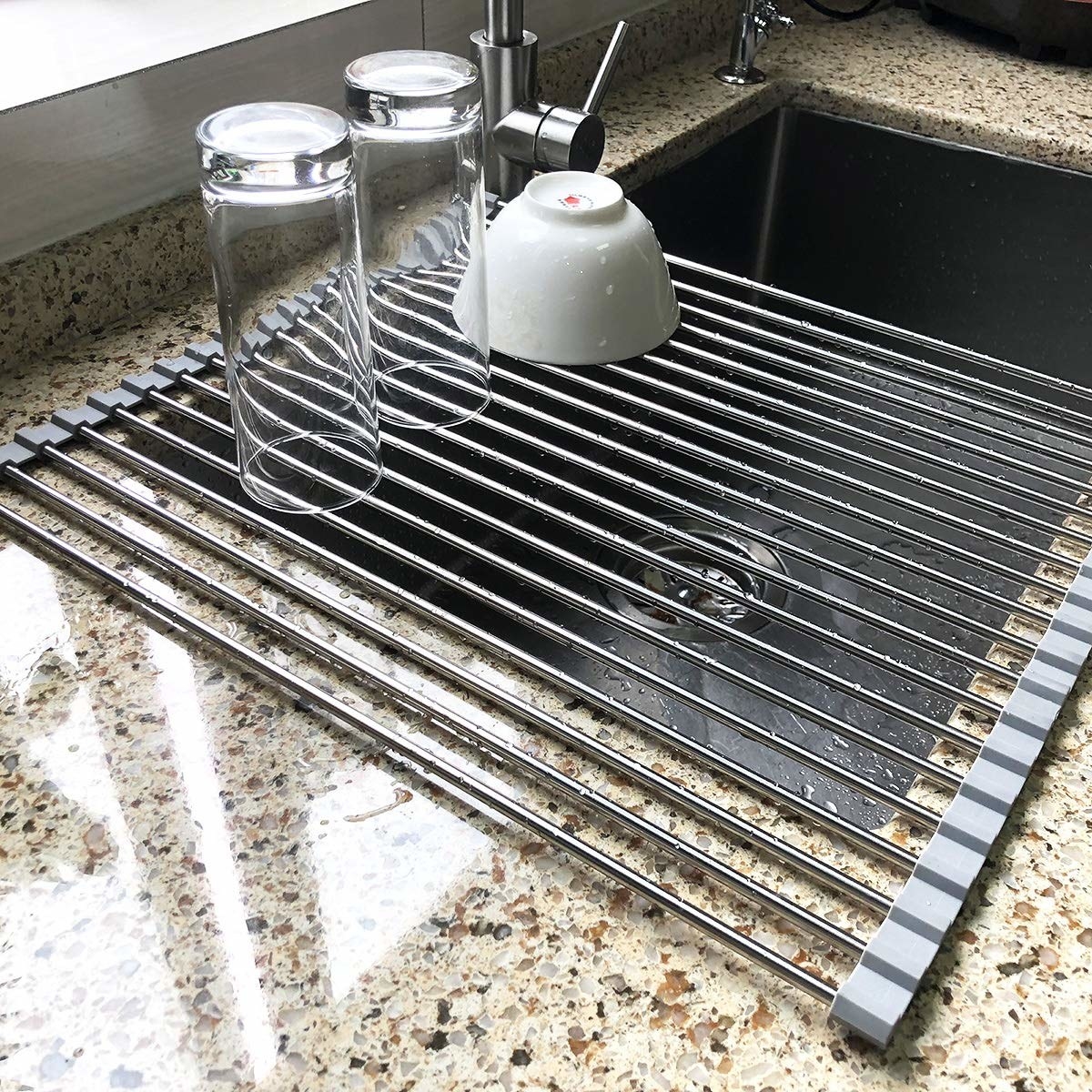 7.
A coffee measuring spoon that doubles as a clip for your bag of beans.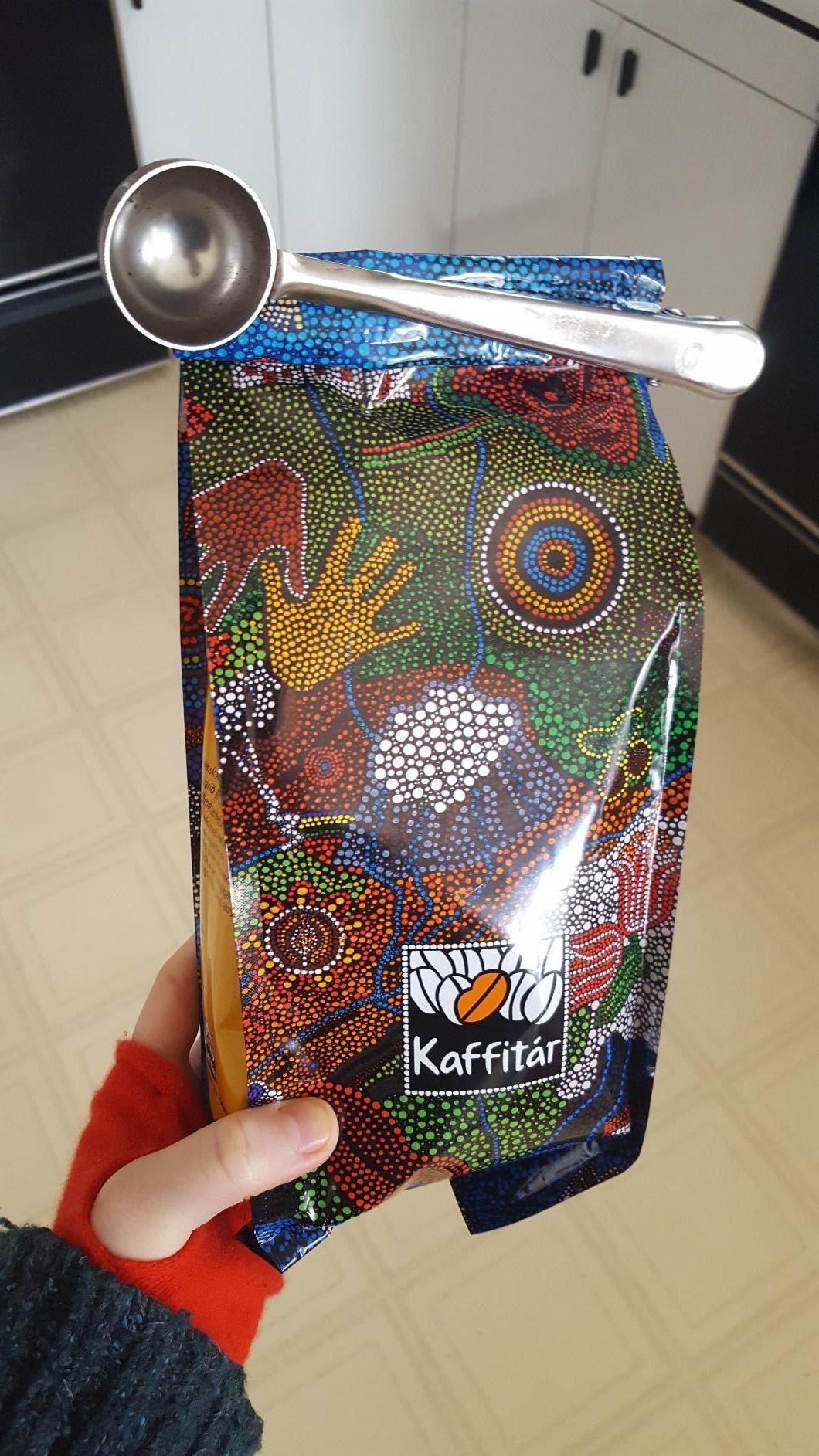 8.
Magazine holders for filing away your pantry staples.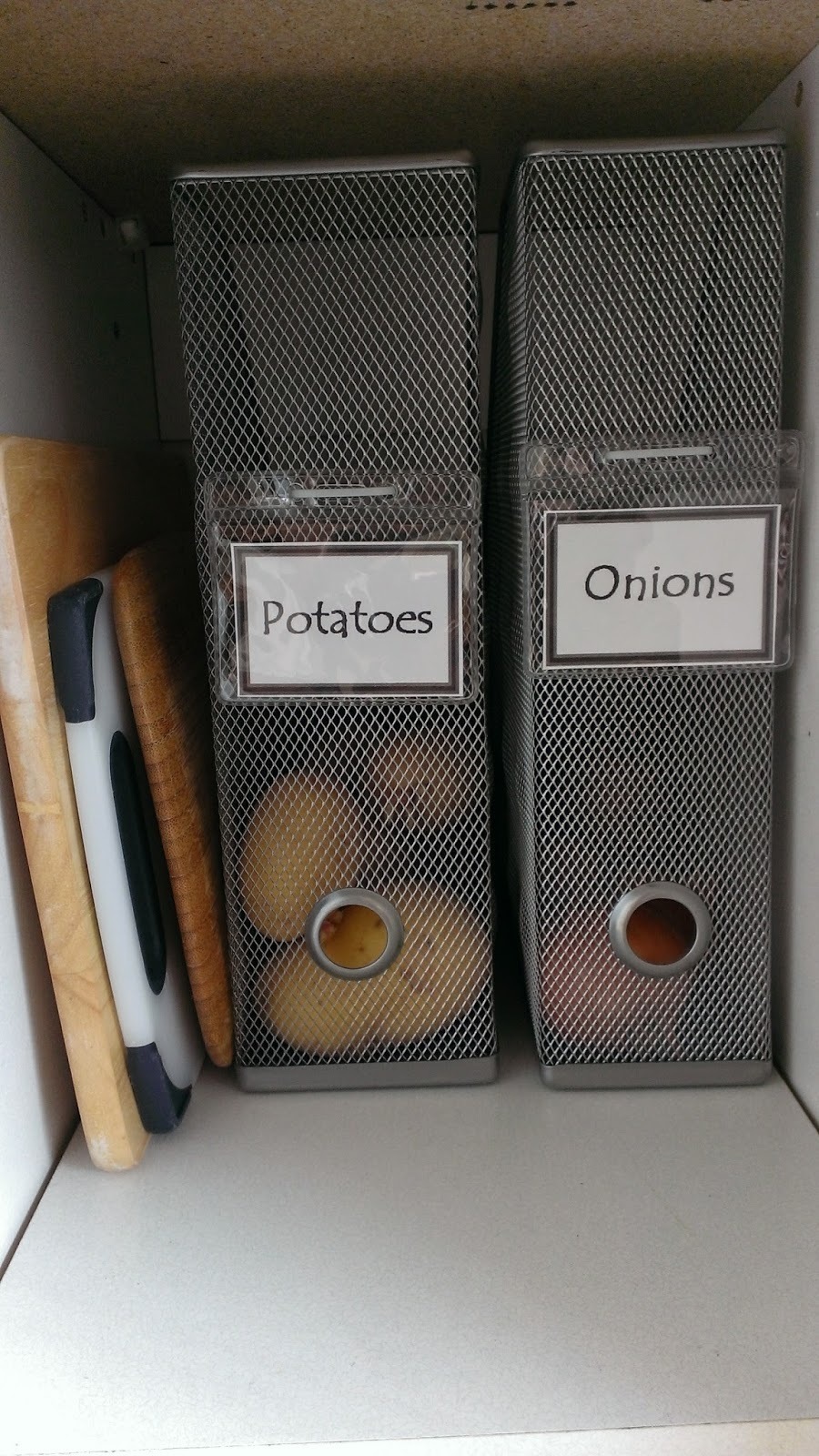 9.
And a second set of magazine holders for organizing your re-useable water bottles.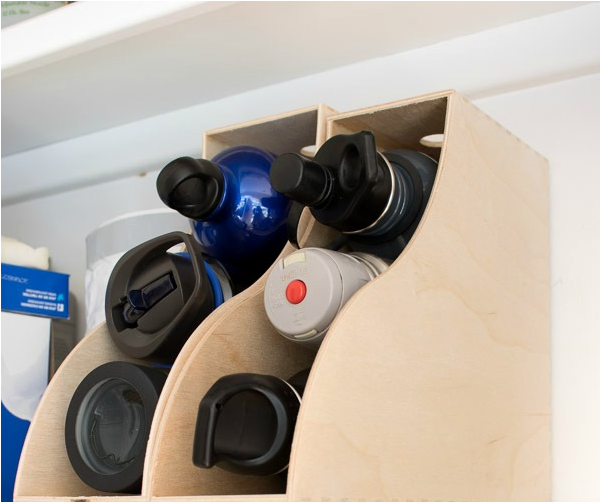 10.
A healthy snack drawer in the fridge so you (and your kids) always have something tasty to grab.
11.
An airtight container that will keep sprinkles, powdered sugar, or baking soda fresh.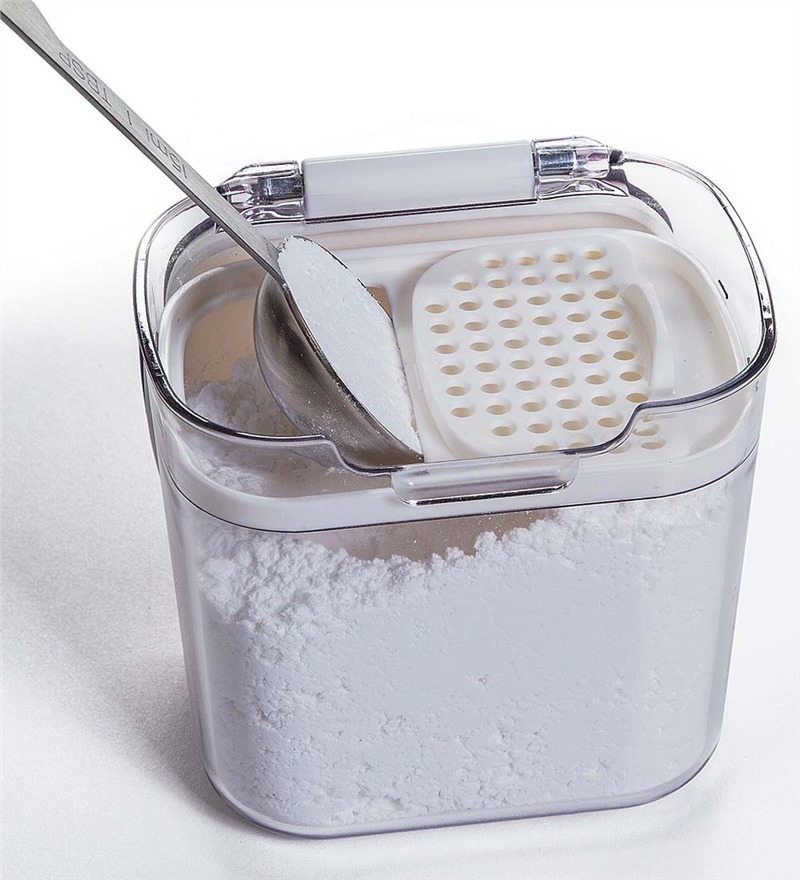 12.
An inclined paper sorter that makes it easy to grab the baking sheets you need out of your lower cabinets.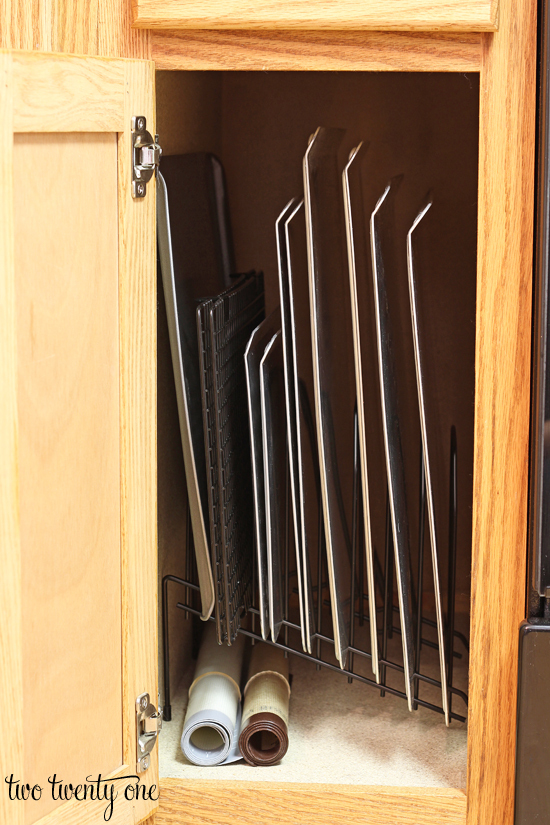 13.
Or if you have a bigger baking supply ~collection~, a few tension rods to divide your cabinet into easy-access sections.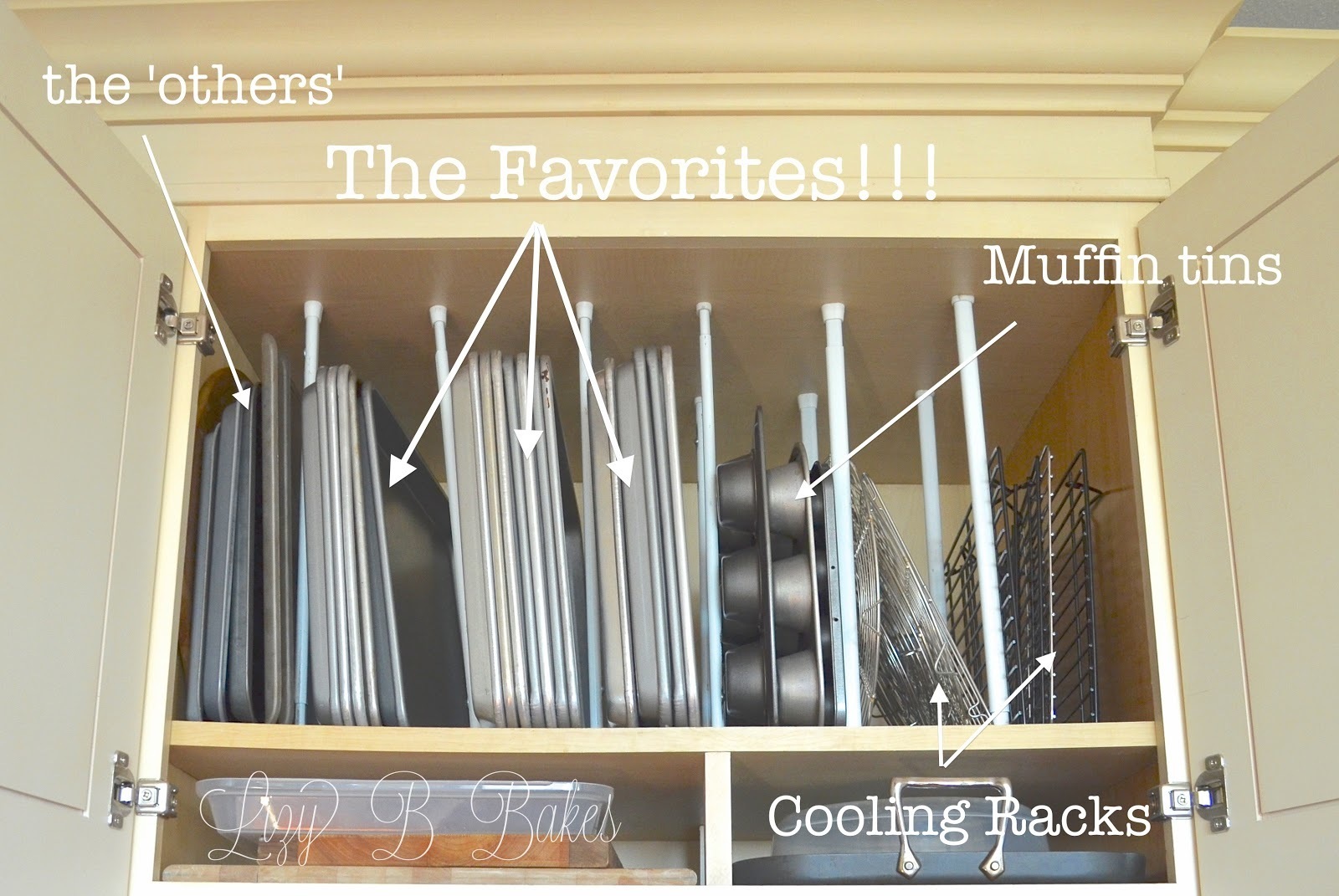 14.
A spaghetti canister that also measures out the perfect number of noodles.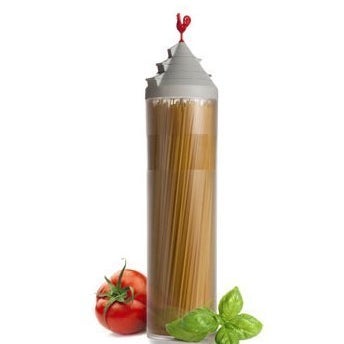 If you need only one serving, you open the smallest part of the lid; if you need four servings, you open the largest part. It's $22.99 from Animi Causa.
15.
An empty tissue box to store all of your loose plastic grocery bags.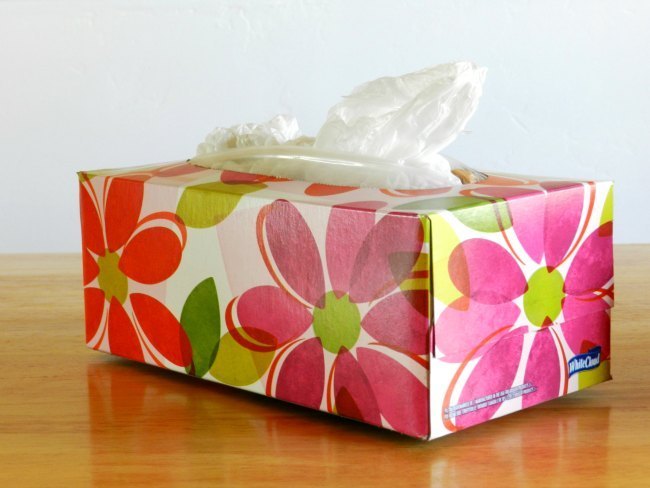 16.
A dishwasher magnet that tells you whether the dishes inside are dirty or clean.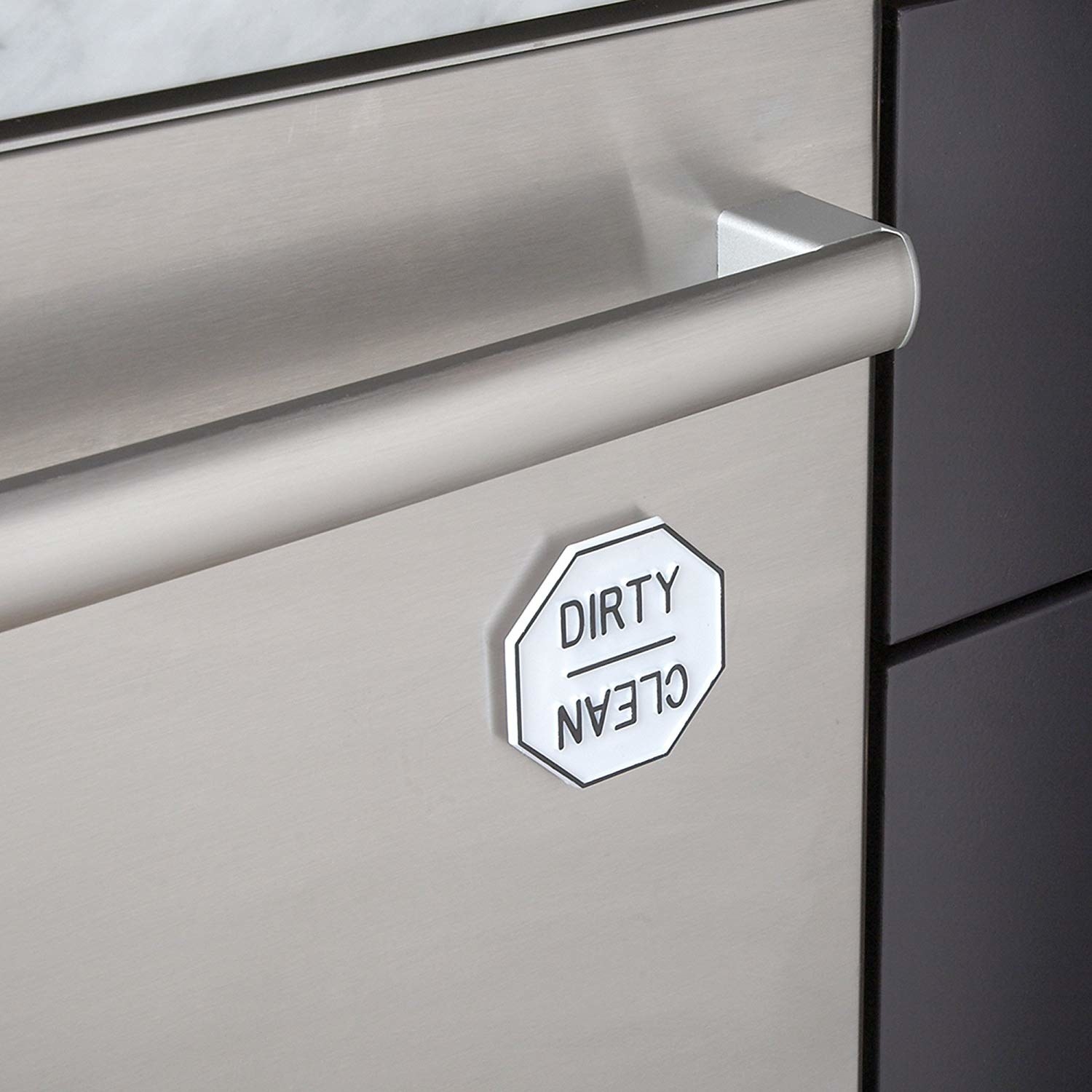 17.
An old Gatorade bottle to keep your chocolate chips in check.
18.
A set of magnetic spice tins that you can hang on the side of your fridge.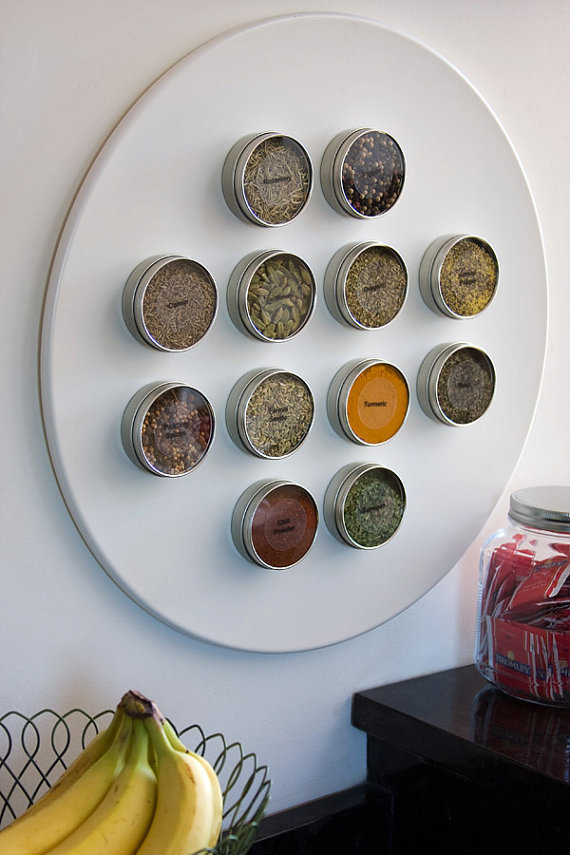 20.
A few sets of hooks to make all of your baking tools easy to grab when it's time for a batch of cookies.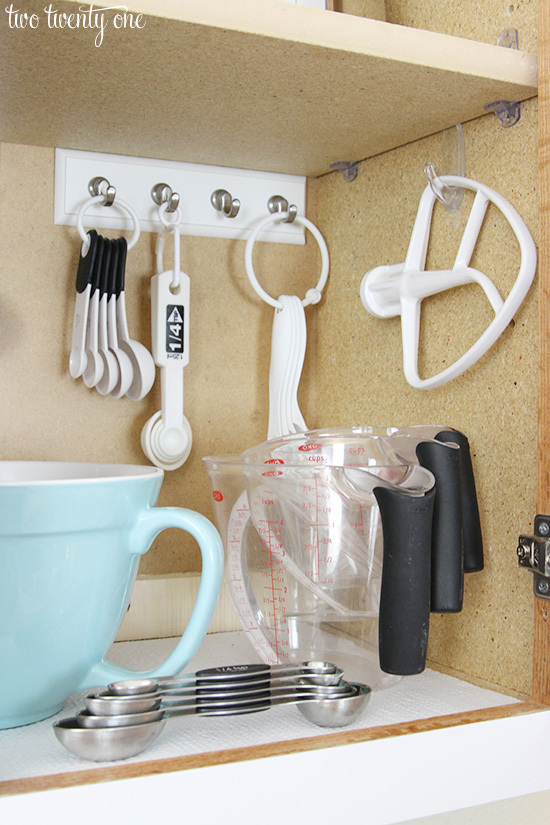 21.
A wine rack that converts to only take up as much space as you have wine.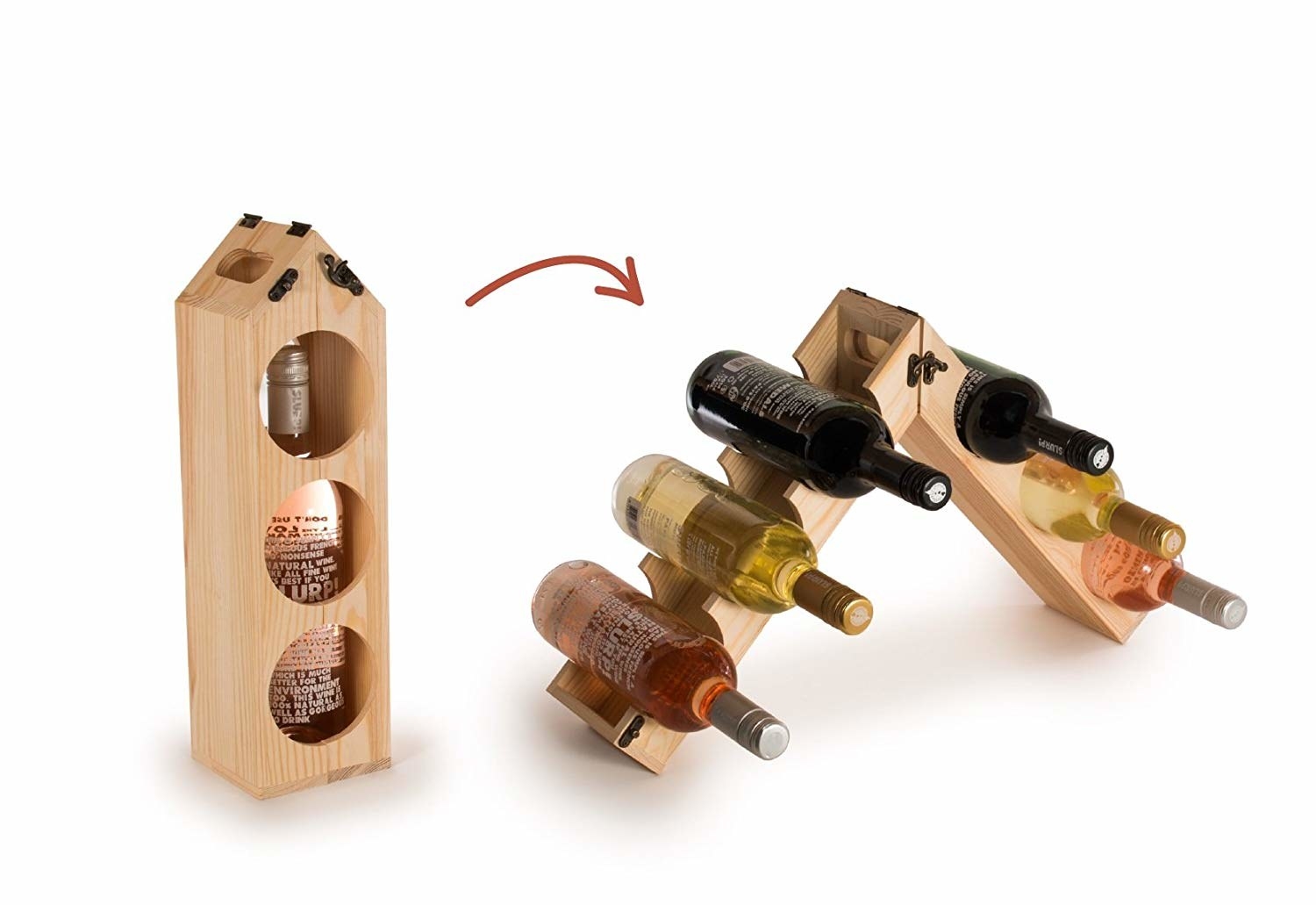 22.
A cute homemade recycling center so you don't have to sort your trash on trash day.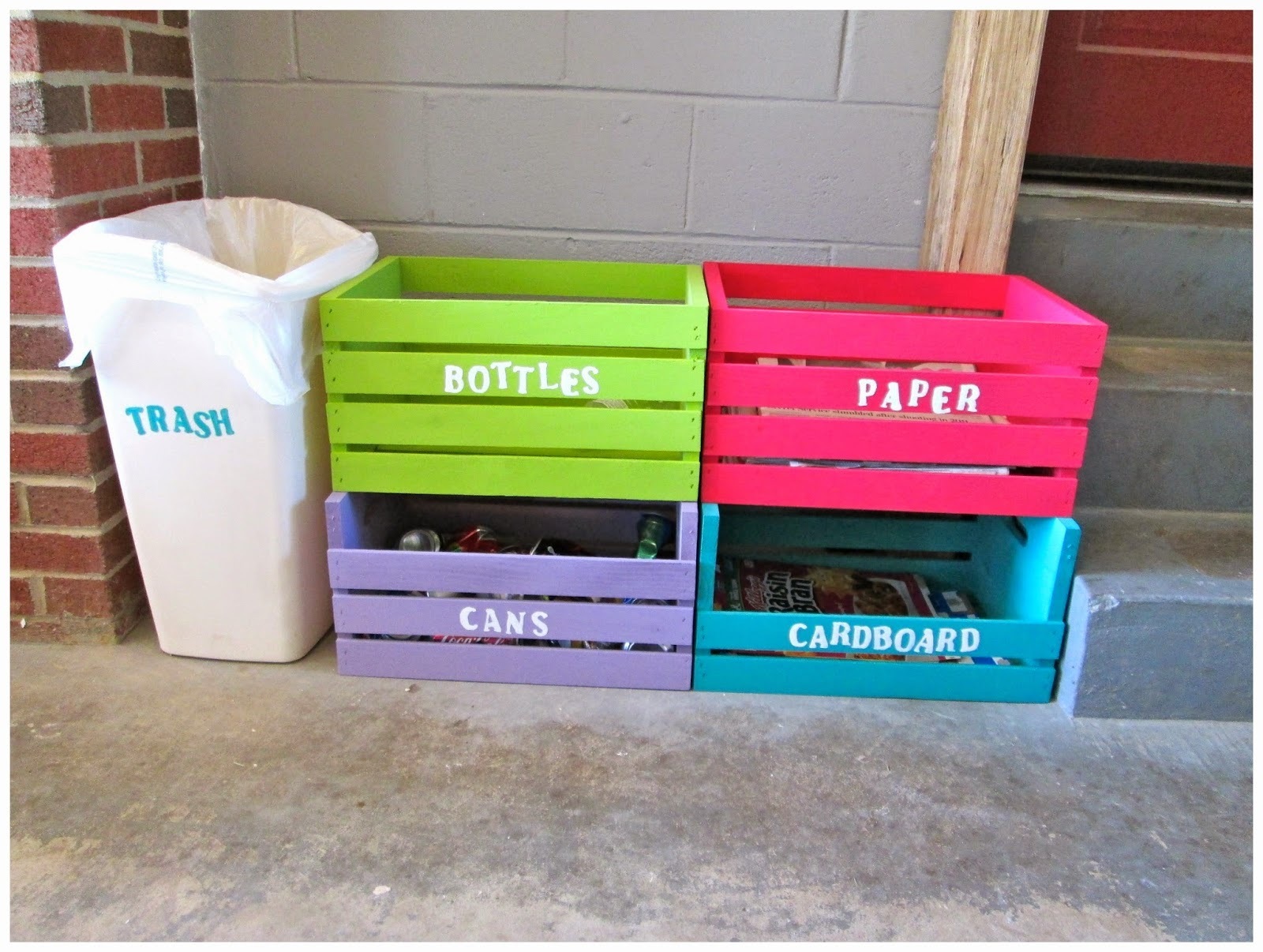 23.
Or an insanely divided trash can that sorts your trash, recycling, and compost all in one container.