1.
Bask in rainbow breezes blown by this washi tape fan.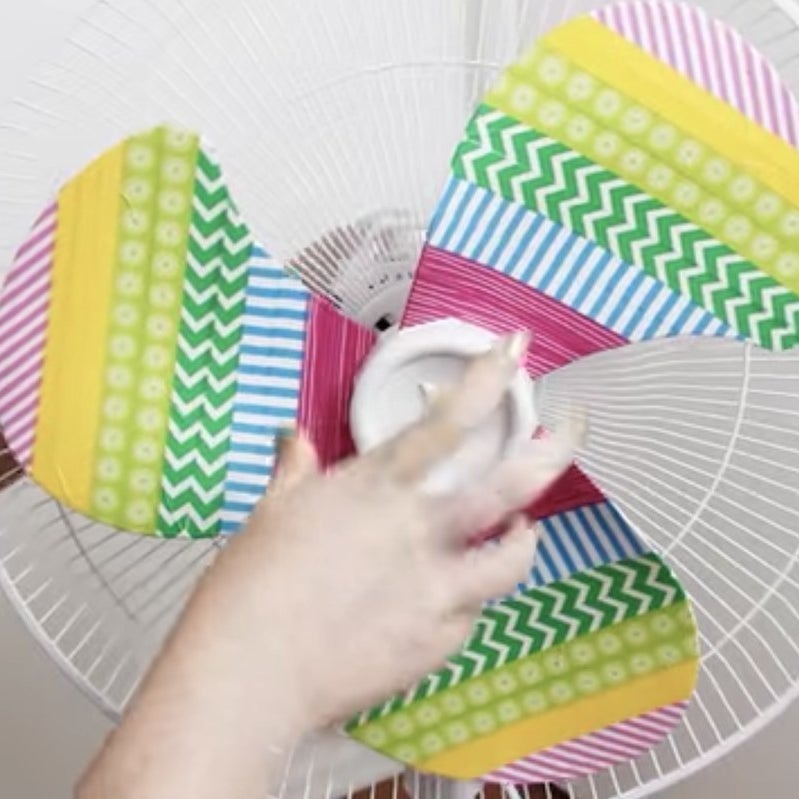 You may have seen a fail like this before — painting each individual blade doesn't work. Putting washi tape on in stripes does. And it's 100% reversible and fail proof, because the tape is removable. Get the tutorial from HGTV Handmade.
2.
Flaunt your rainbow mane with a white hoodie, a glue gun, and pastel felt.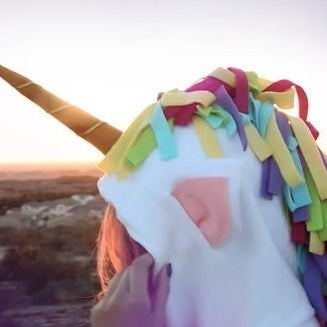 Watch the full tutorial here. (It has you stitch the ears together but tbh a thin line of hot glue could work for those, too.)
3.
Display your treasures on a rainbow stack of shelves.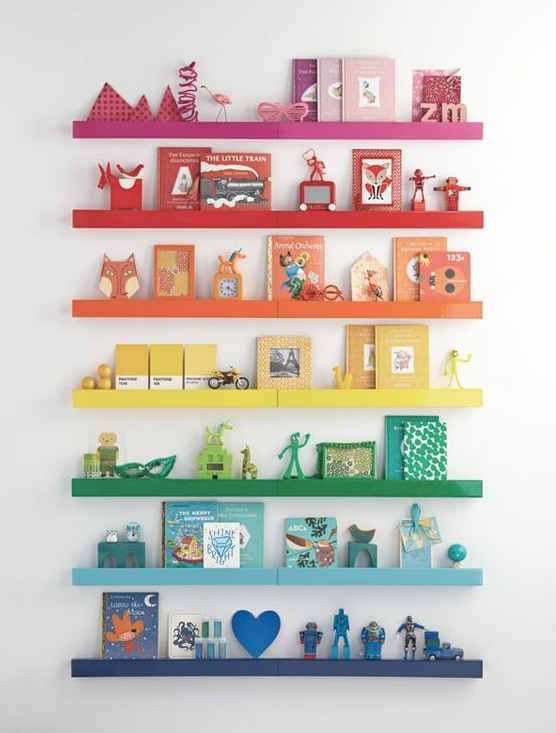 4.
Prance to class or a picnic after stitching simple tassels to white or pastel pants.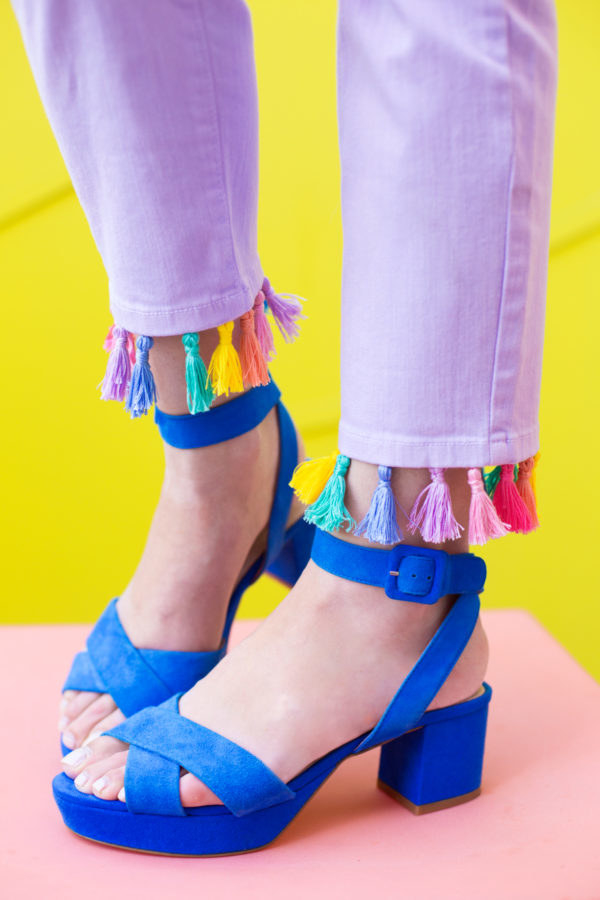 5.
Splash your window panes with unicorn-approved colors.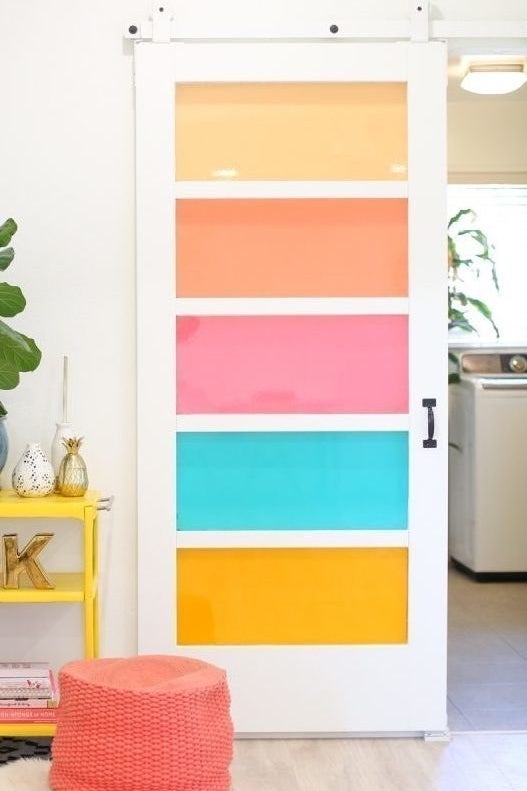 You can do this on any glass surface, and probably white tile, too. Learn how to do it neatly on Lovely Indeed.
6.
Match your heels with your (invisible) iridescent horn.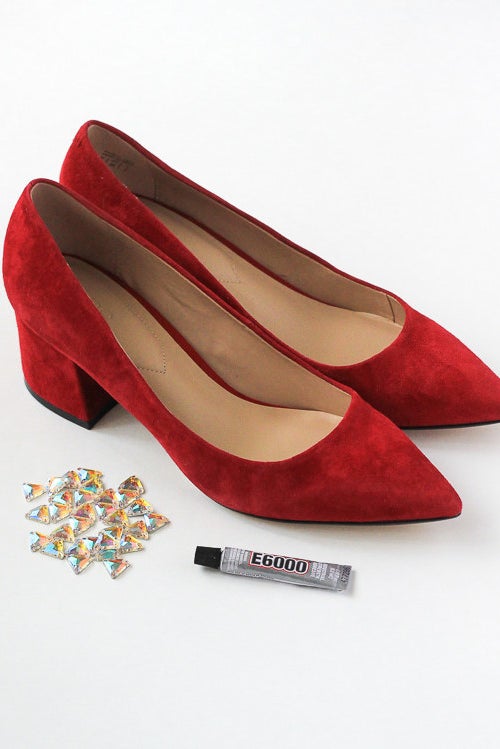 +1000 Unicorn Points if you do this on rainbow shoes, but a solid color works, too. Learn how to do it on The Crafted Life.
7.
Help an empty bottle find new purpose as a self-watering flower pot.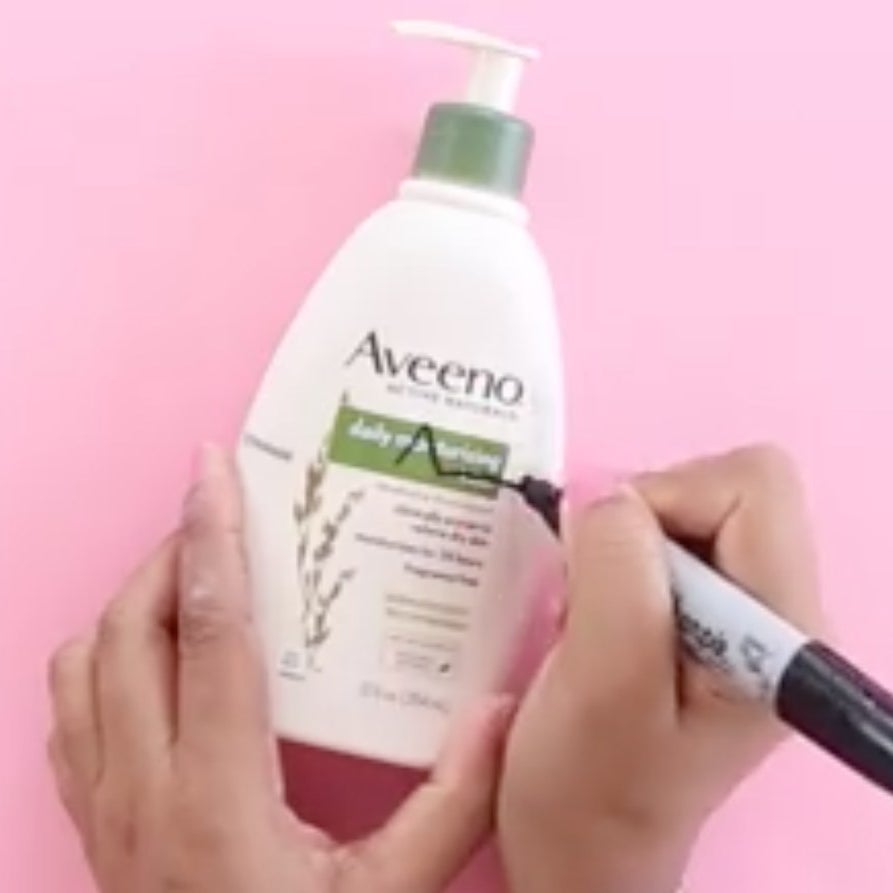 Or, leave the top of the bottle out, and she can hold your rainbow Sharpie collection. Watch the how-to on Damask Love.
8.
Dress your planters and desk organizers in unicorn-approved holographic contact paper.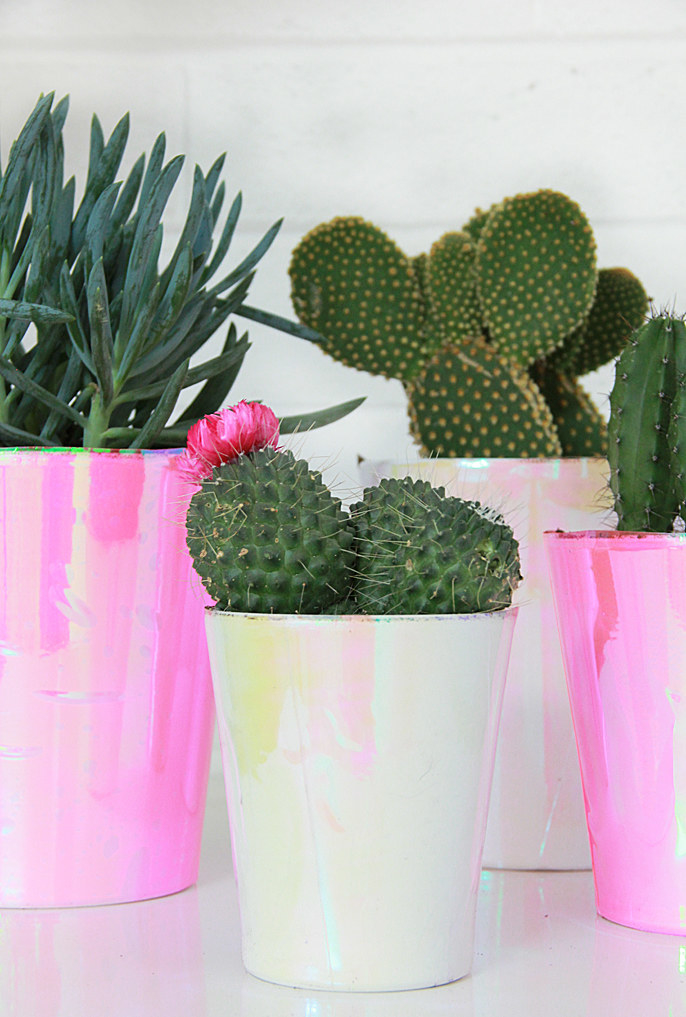 9.
Adorn your kitchen windows with a stained glass unicorn so passing creatures know they're welcome.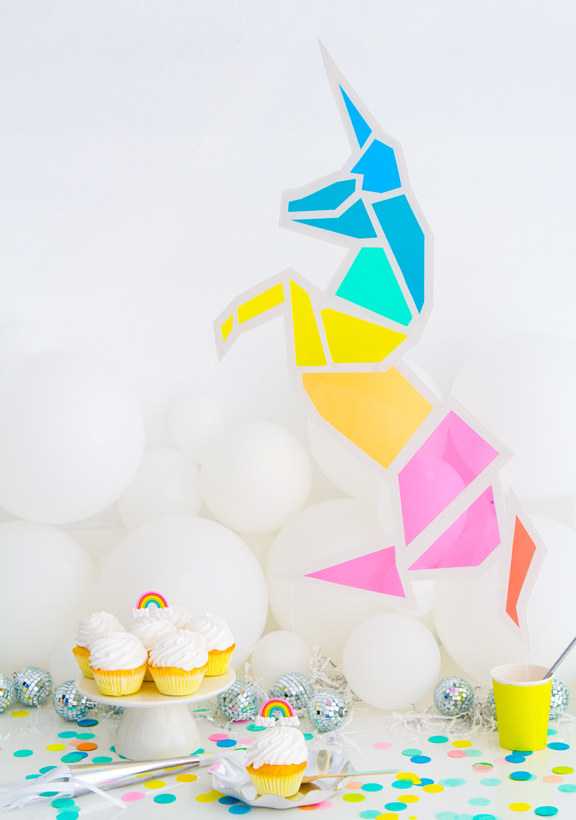 10.
Or make the invitation formal and send these to all of your fellow wish-makers.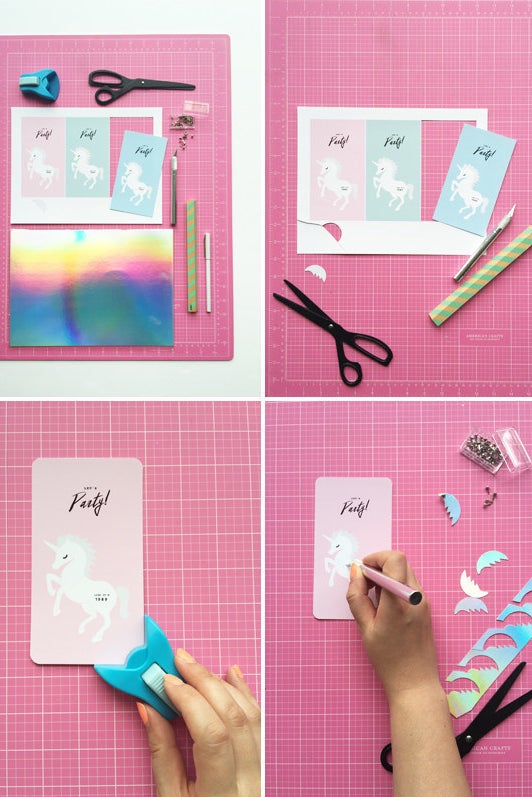 Turning them into Alicorns is entirely optional. Download them on Oh Happy Day.
11.
Send notes to pen-pals on cards made from rainbow-swirled card stock.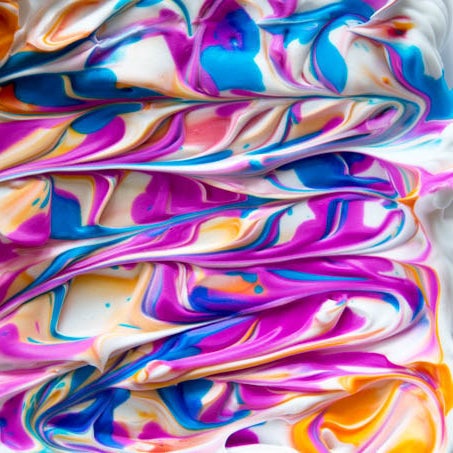 This fail-proof method uses shaving cream and liquid watercolor paints, but you could substitute food coloring instead (although to get the colors, you'd need to mix your own). Learn how to do it on The Artful Parent.
12.
Party like a unicorn by stitching and gluing your own horn headbands.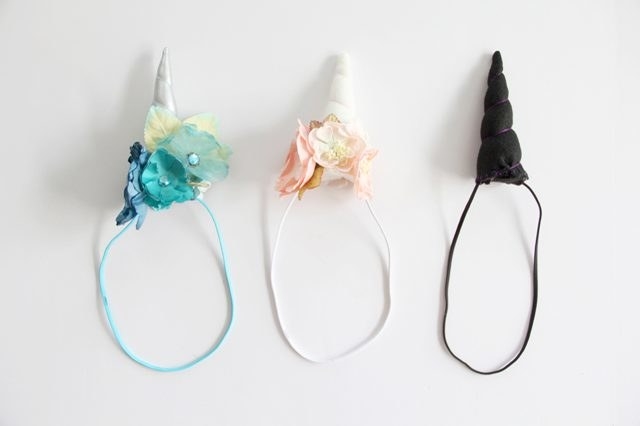 13.
And doze off every night cuddling a sleepy amiguri unicorn.