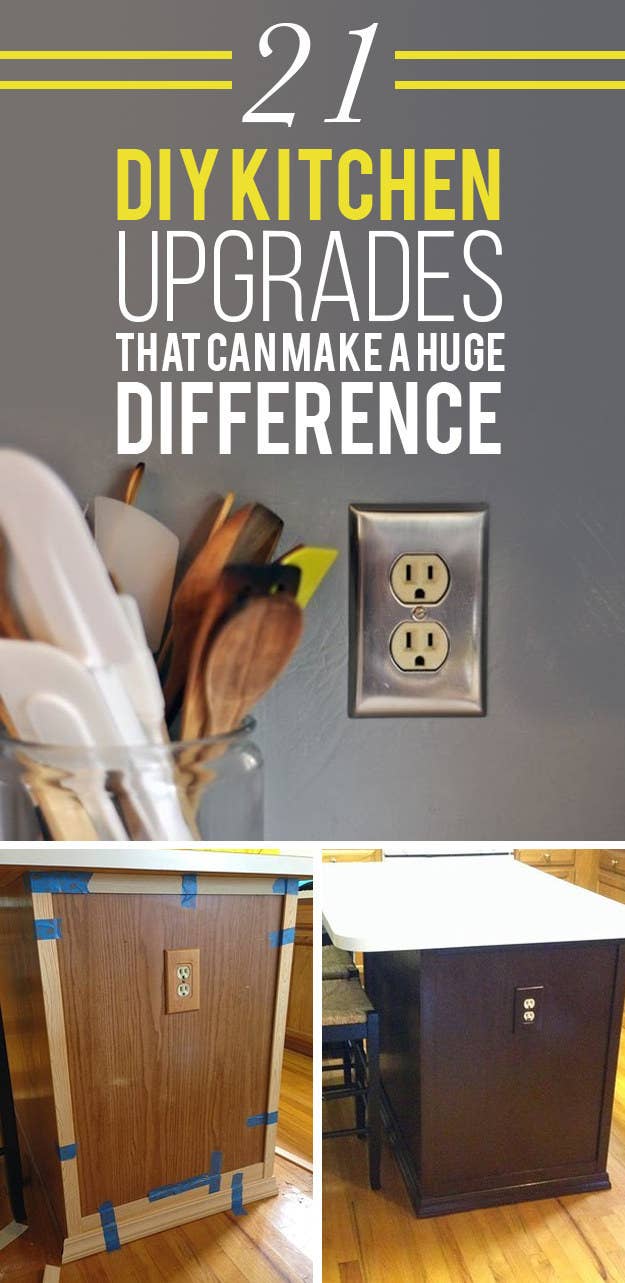 1.
Paint or swap out your cabinet knobs and drawer pulls.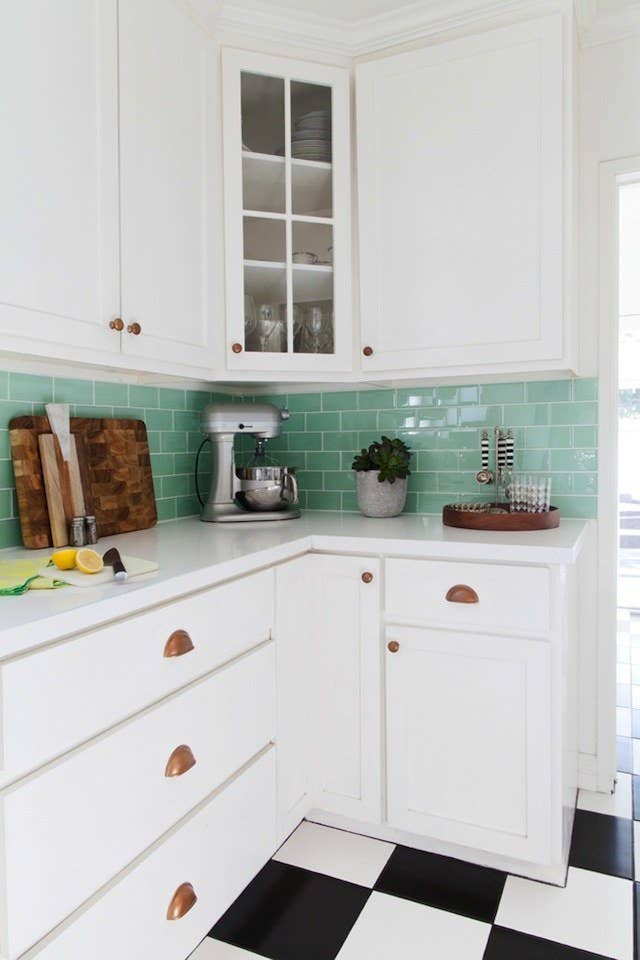 2.
Use contact paper and gaffer's tape to make your toe kick pop.
3.
Use a roll of chalkboard paper to make a custom measuring chart.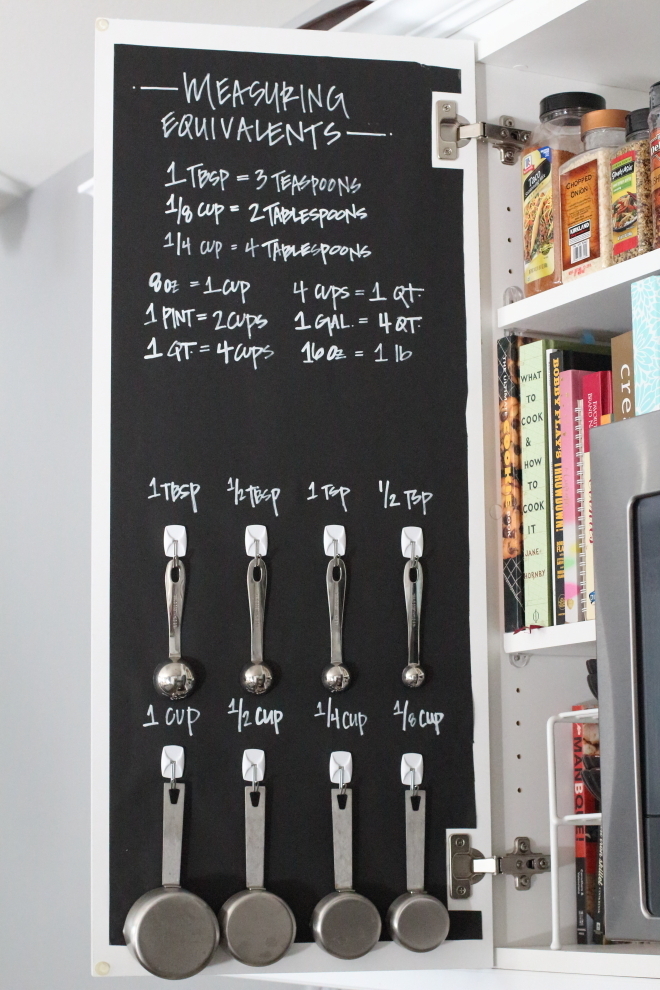 4.
Make your backsplash shine.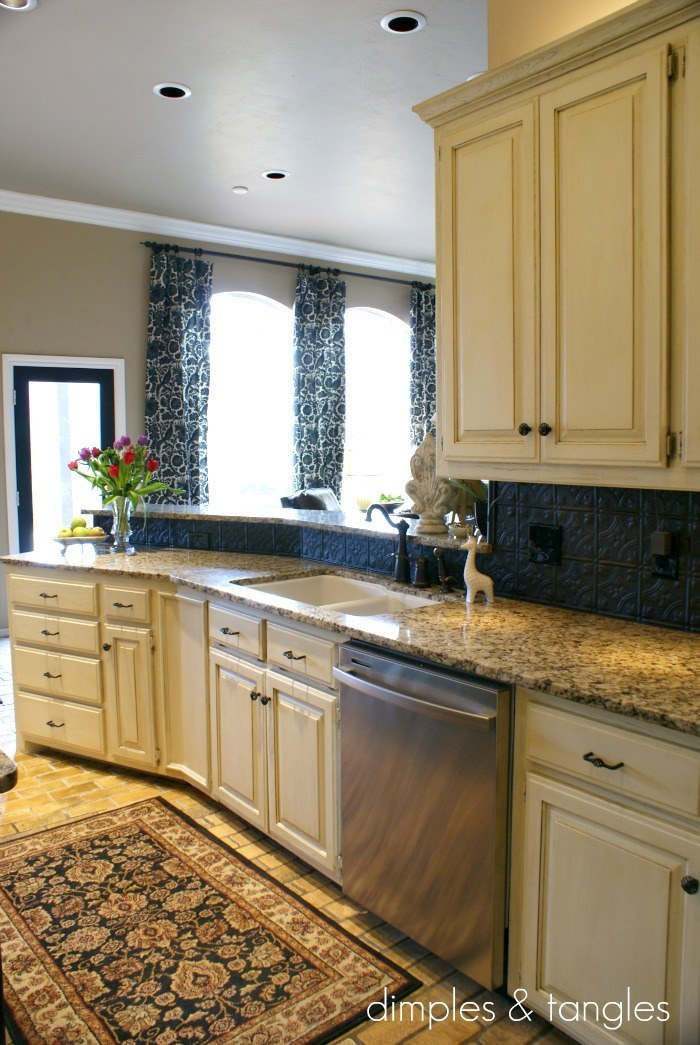 5.
You could even re-do your backsplash with floor tiles.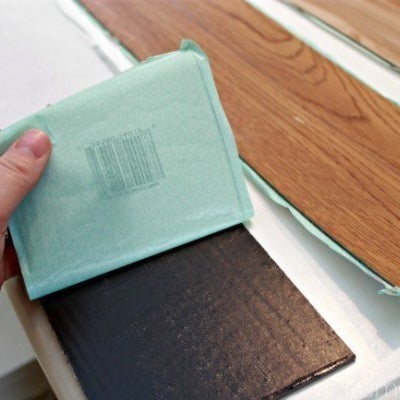 These are also peel and stick! Once they're on, you can paint them whatever color your like. See the tutorial here.
6.
Tile decals are an easy and removable way to change up your backsplash, too.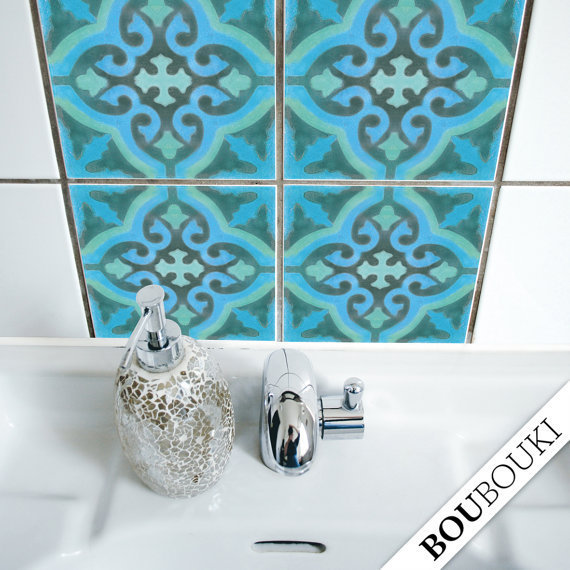 7.
If plastic or peel and stick isn't really your thing, you could always paint your backsplash with a cool pattern.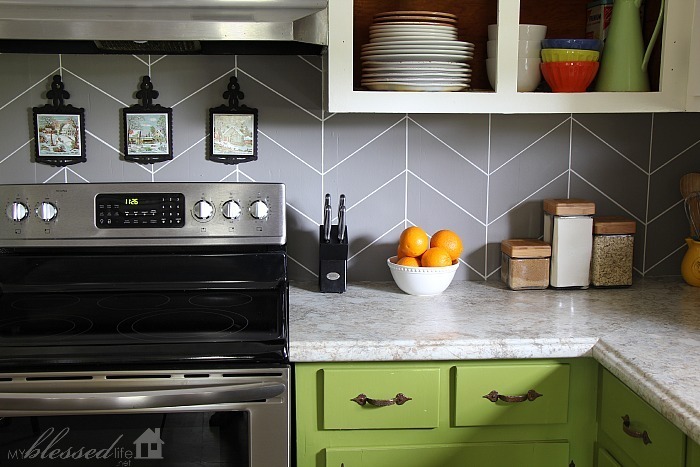 8.
Or simply change your switch plates.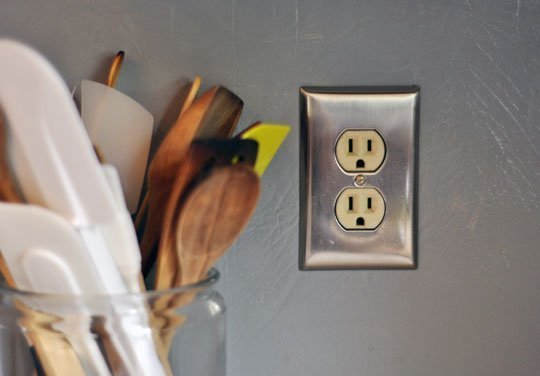 9.
Upgrade boring cabinets with quick molding and a new stain.
You can do this in an afternoon. Get the how-to here.
10.
Or add a row of trim to all of your drawers.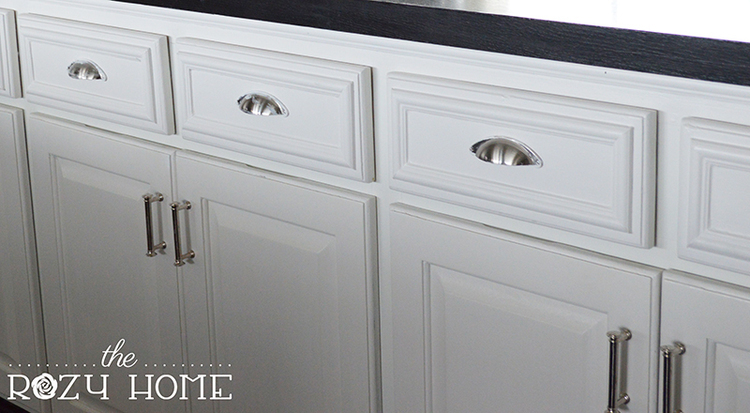 11.
You could also opt for the super-simple JAF (Just Add Finials).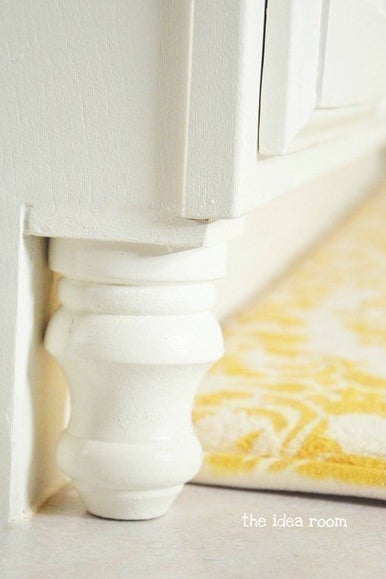 They did this in their bathroom, but it would work equally well in the kitchen! See the how-to here.
12.
Use a DIY countertop kit to re-do old counters.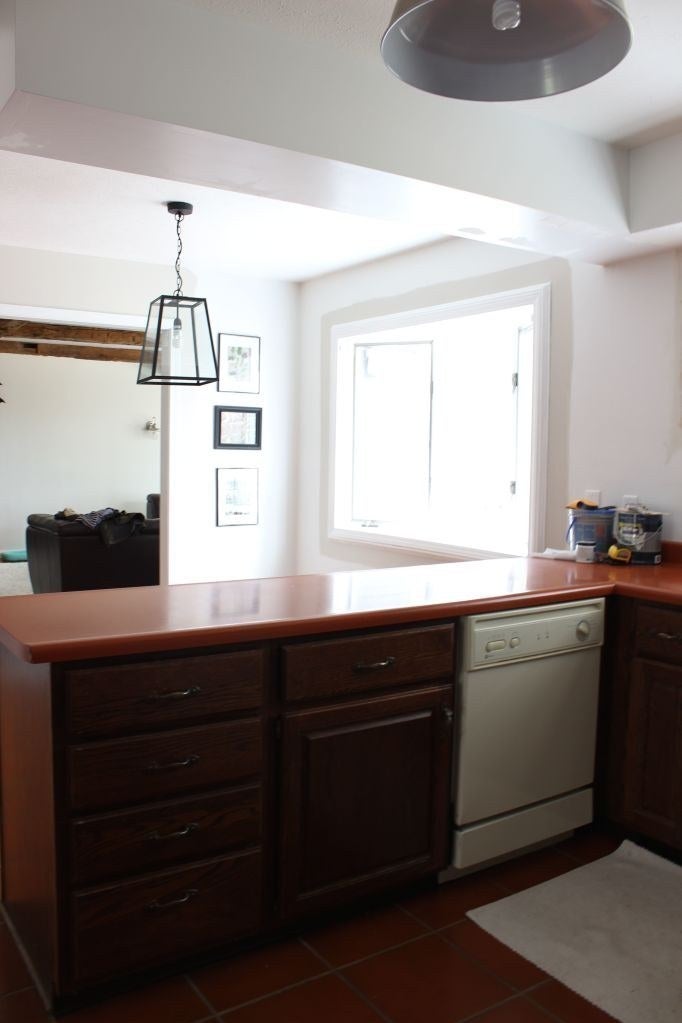 Not super cheap, but wayyyy cheaper than replacing your entire countertop. See how they did it here.
15.
Nudge two kitchen carts together for a brand-new counter, instantly.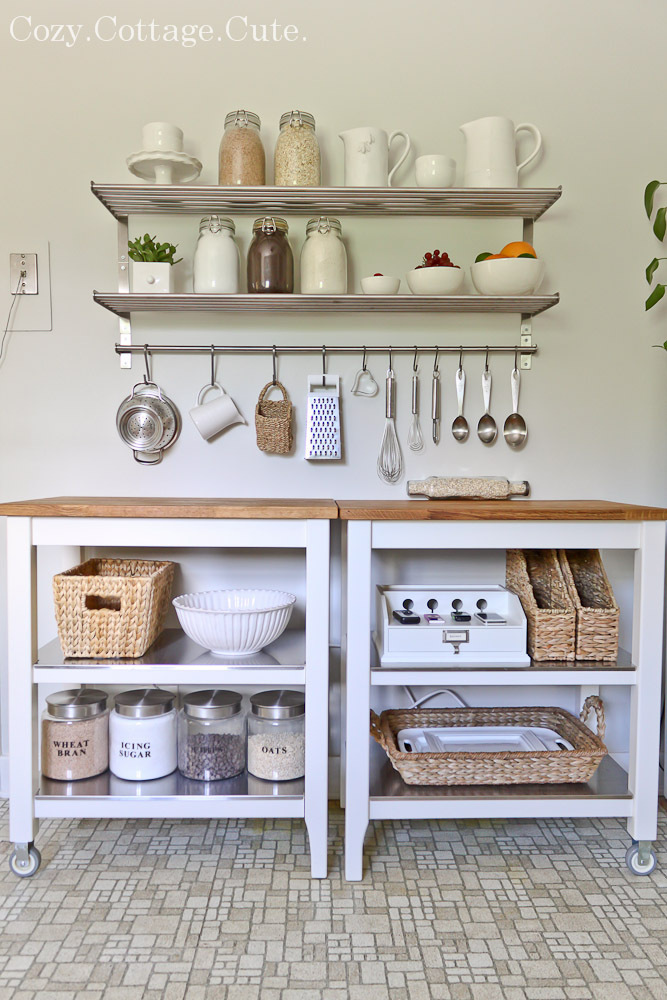 16.
If you want more storage without having to sacrifice floor space, turn an old door into an easy-access kitchen organizer.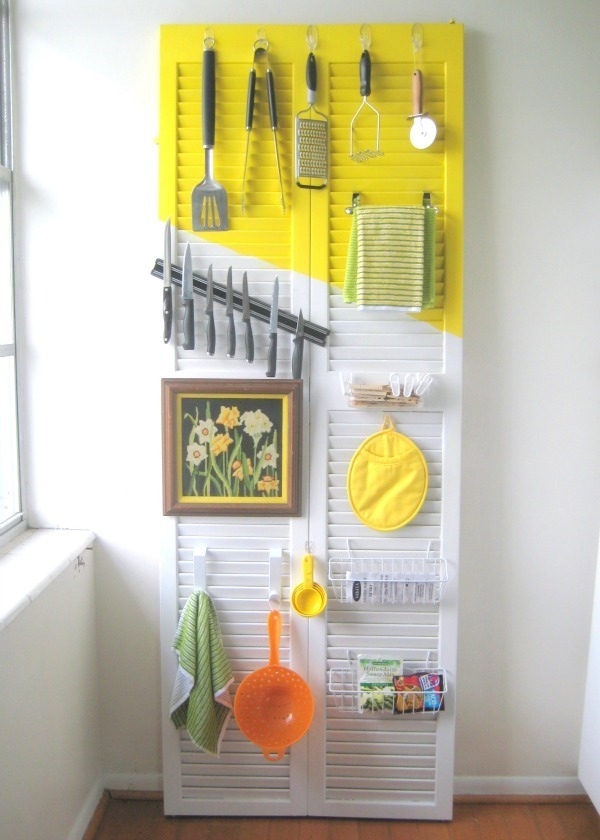 17.
Cover your outdated appliances with a sheet of stainless steel contact paper.
18.
If you can't paint your cabinets, a layer of removable contact paper can do wonders for them, too.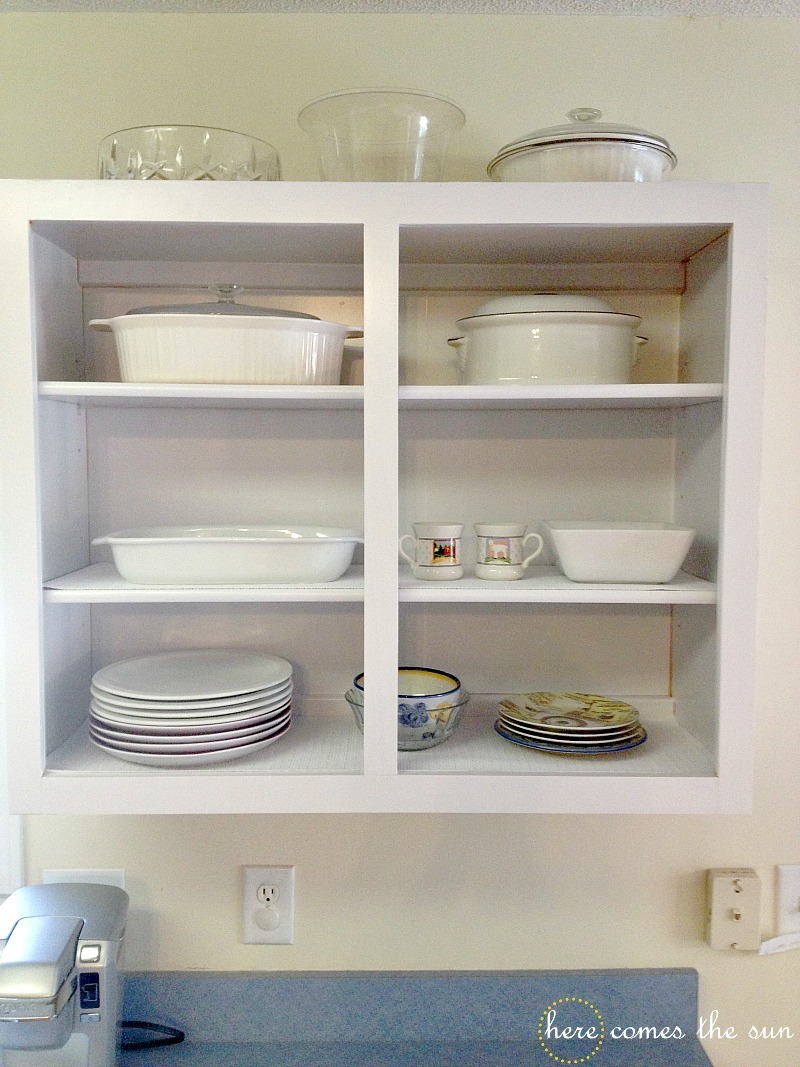 19.
Then you can line your doorless cabinets with fabric for a gorgeous focal point.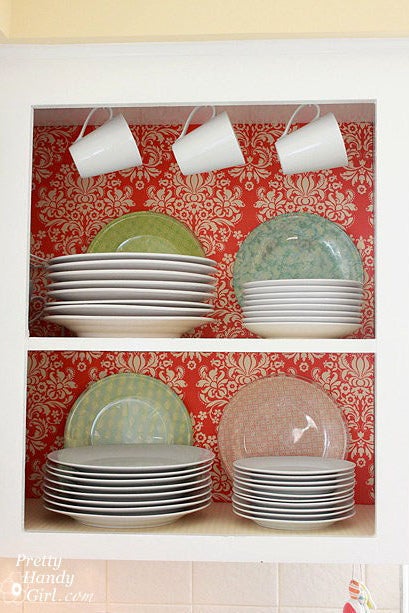 To make this super easy, you actually cover pieces of foam board with the fabric, then put that in the back of your cabinets. See the full tutorial here.
20.
You can also use this technique to make an accent wall. (This is covered with tempered glass to protect it from the stove's flames.)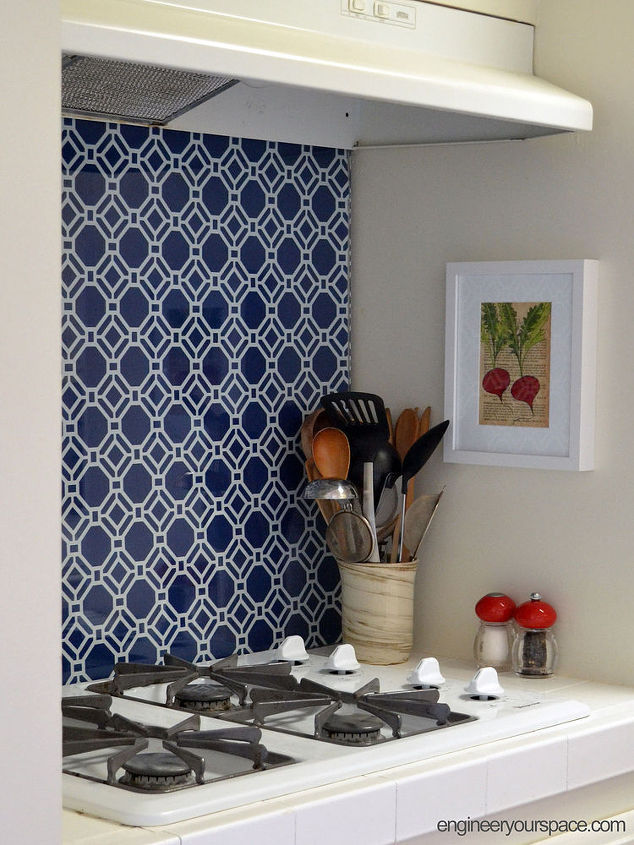 21.
Then install plug-in under-cabinet lighting to ~illuminate~ your fancy new kitchen.