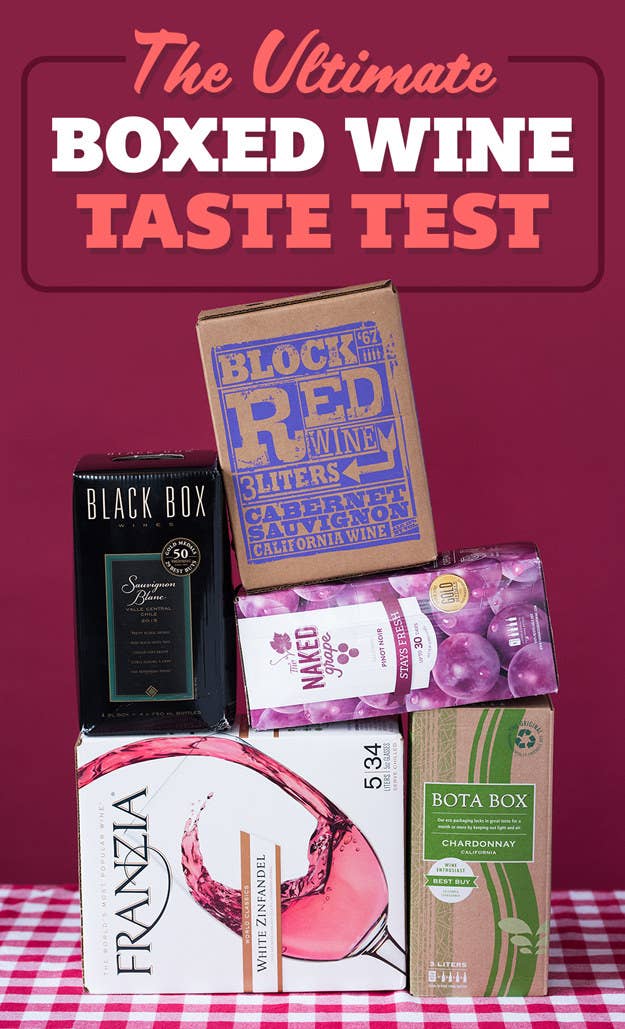 Hear me out: Boxed Wine is 99% Perfect.
It's affordable, easy-to-open, shatter-free, there's always enough for everyone, and it keeps in your fridge forever.*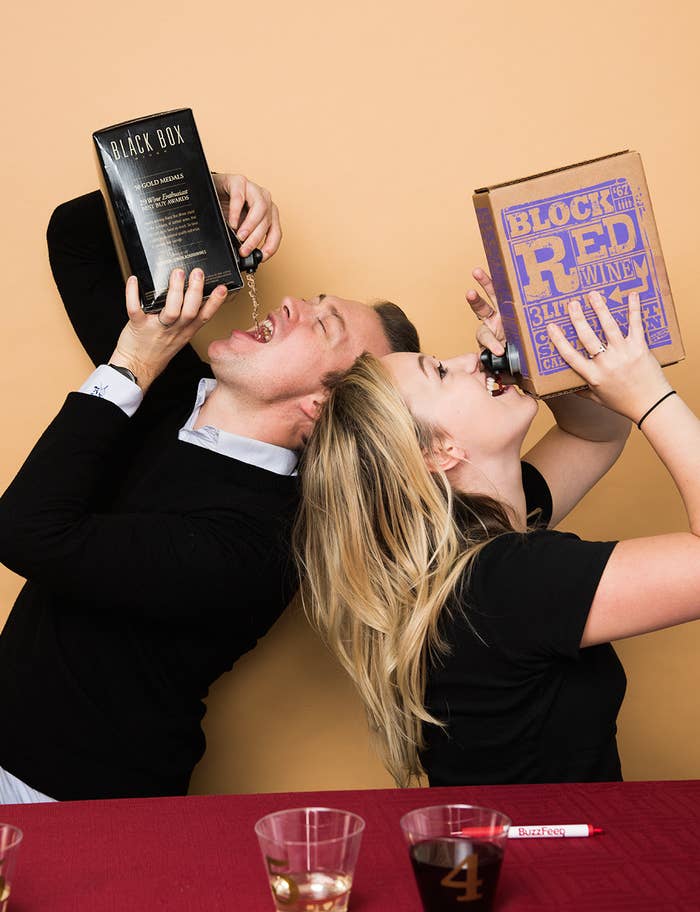 But how do you choose the best option from the boxed wine library on the liquor store shelf?
To try and figure it out, we picked five under-$20 wines — a mix of reds, whites, and rosé — and put them through the ~Ultimate Boxed Wine Taste Test~.
And here are our volunteer tasters! Lei, Stephane, and Emma nobly sacrificed their Thursday morning to our cause.
Without further ado, here's how each 🍷 ranked!
The Winner: Trader Joe's Block Red Cabernet Sauvignon, an easy-to-drink red that everyone agreed was delicious, regardless of their experience with wines.
Second place: Black Box Sauvignon Blanc, a refreshing white with hints of peach that kept both Lei and Emma drinking to the bottom of their glasses.
Tied for third: The Naked Grape Pinot Noir and Bota Box Chardonnay, wines that the tasters would drink, but would probably not ever buy for themselves.
Last Place but always in our ❤️: Franzia White Zinfandel ($19.99 per box, or $3.33 per bottle), a wine that nobody could really stand.
The upside: this box holds about 6 bottles of wine, and costs the least per bottle, assuming you don't have a Trader Joe's nearby.
Here is (*drumroll*) the ~final ranking~!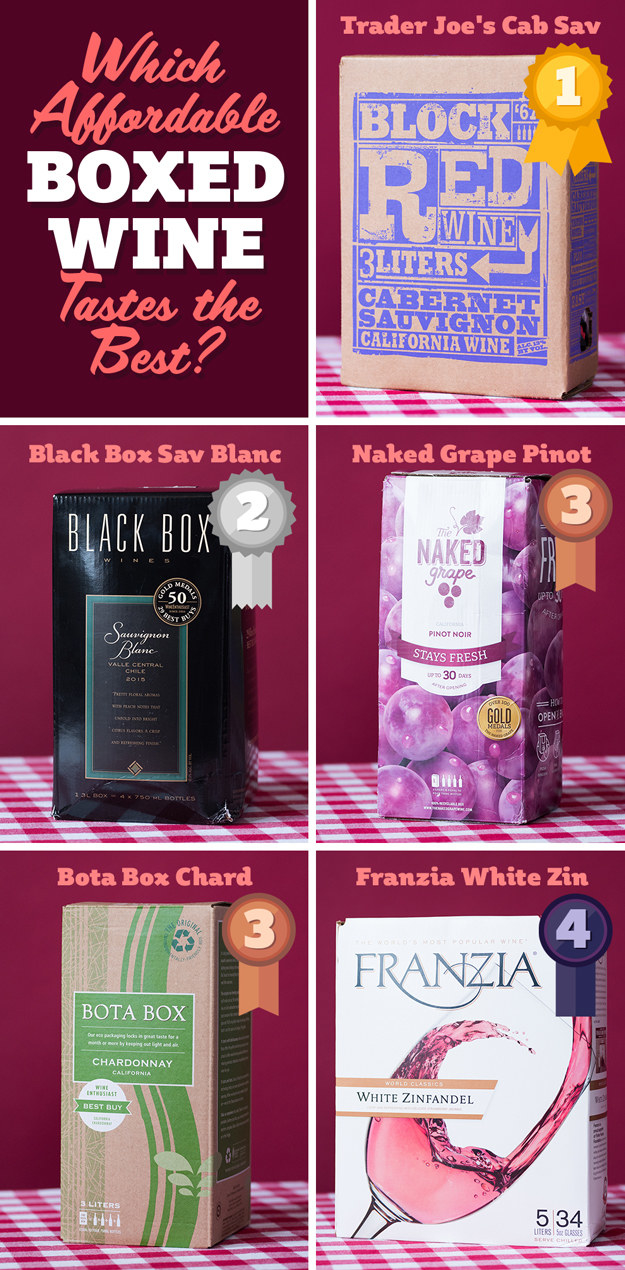 Have you tried any of these wines? Do you agree with our tasters, or do you have another box wine that you love best?