You know those weeks: where you buy the same amount of produce you always do, but by the time it starts to go bad, you've somehow only eaten half of it, or sometimes even less!
Well, you can (mostly) kiss those days goodbye. Because these produce-saving containers will actually keep your whole, un-chopped produce as fresh as the day you bought it at the grocery store — for almost two entire weeks.
Of course, before I really believed any of it, I had to put these containers to the test.
On March 5, I put half of my fresh strawberries in the medium-sized container and left the other half in the clamshell container they came in from the store. And here they are 10 days later, on March 15!!!
I did the same thing with a box of organic baby spinach, which I stored in the large size — and 10 days in, most of the spinach in the produce saver was mostly still crisp, with just a few softer leaves. And the leaves left in the original box were...well, flaccid.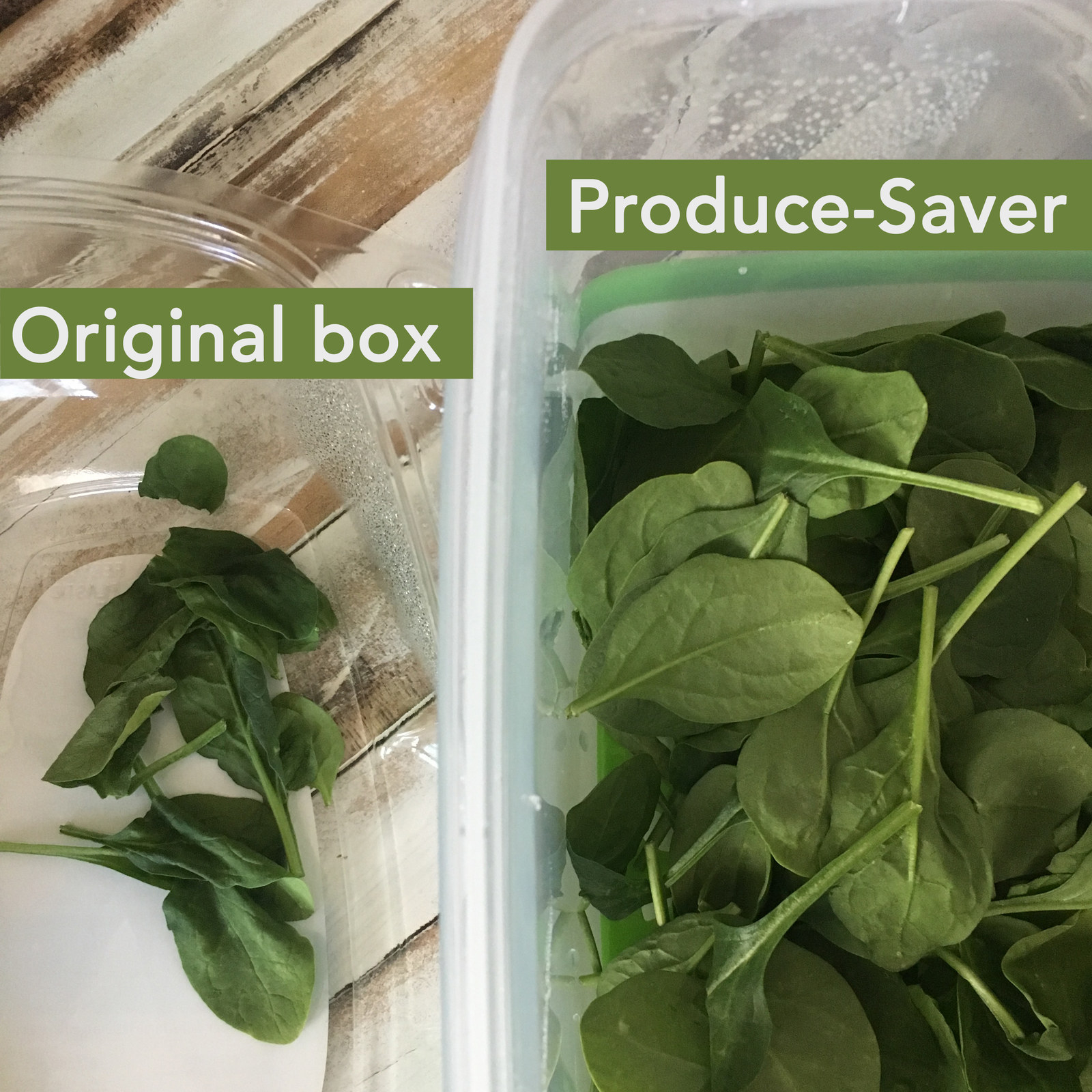 Needless to say, I love these things! But I'm not the only one — they have 4.4 stars on Amazon with almost 1,800 positive reviews.
And while I tested just two, the produce savers come in six different shapes and sizes to fit whatever fruit and veg you buy most often.
The only bad news? You'll probably never enjoy a strawberry, no matter how fresh, as much as this baby turtle does:
The reviews in this post have been edited for length and clarity.