1.
Pizza Pasta Skillet Dinner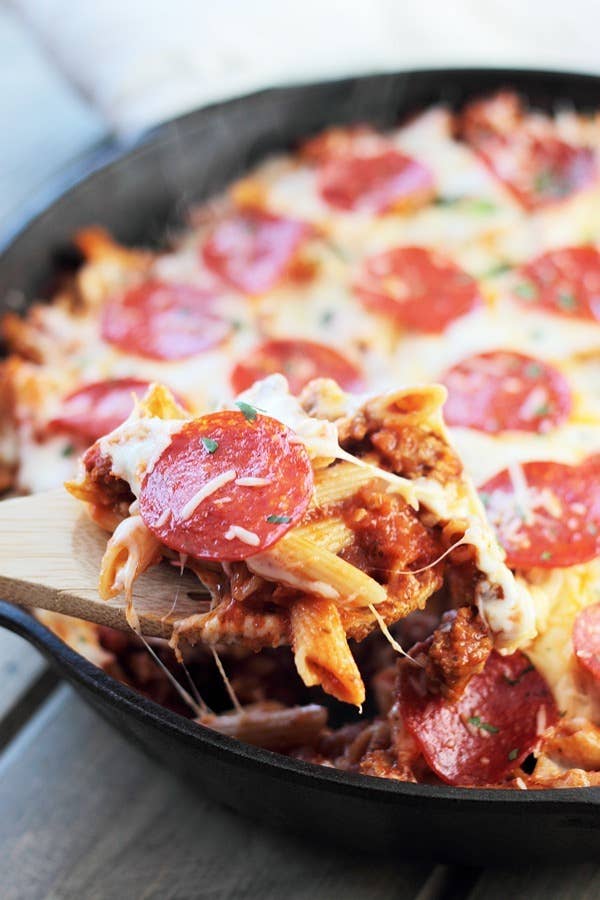 3.
Rigatoni With Leeks, Zucchini, and Garlic Scapes in White Wine Lemon Sauce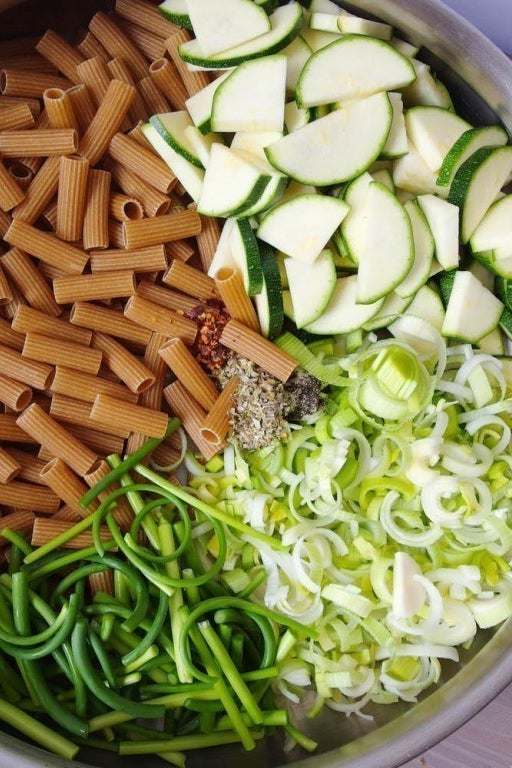 Chop, measure, and go. If you don't want to shell out for garlic scapes (or if they're out of season), you can substitute green onions, or a few sliced garlic cloves. Here's the recipe.
4.
Leftover Beef Noodle Soup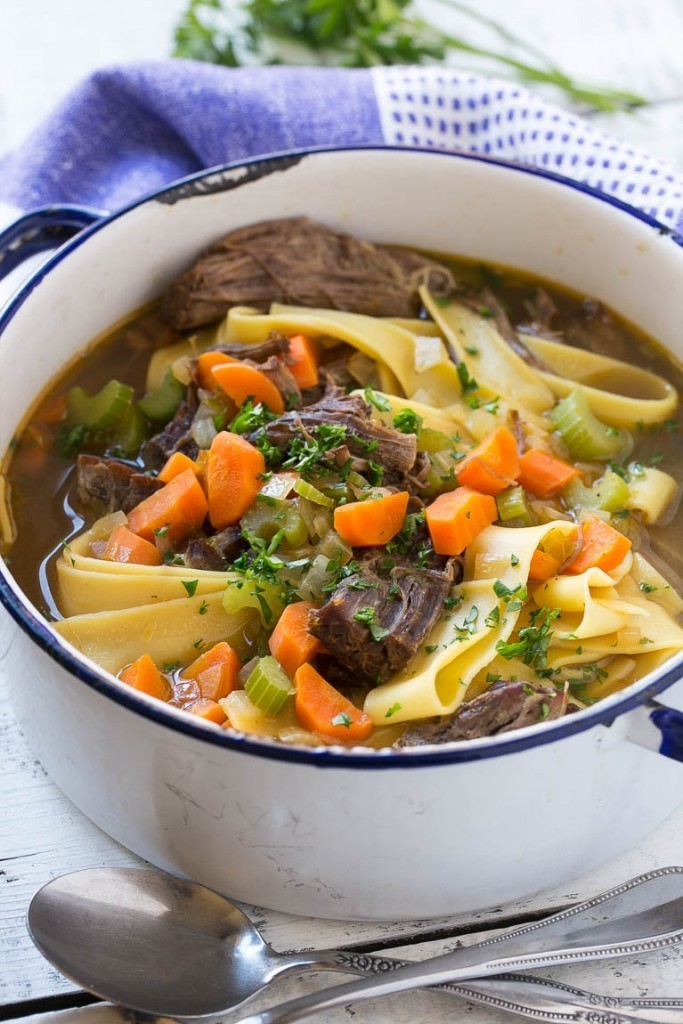 6.
Chicken Enchilada Rigatoni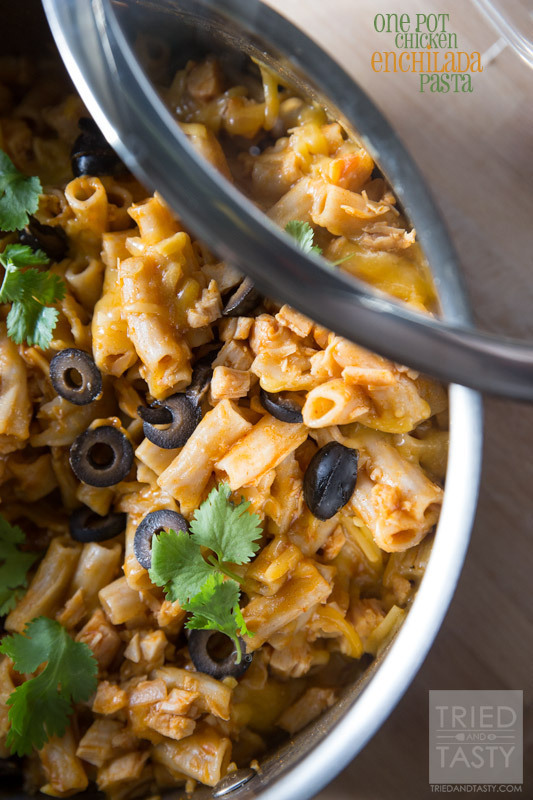 7.
Roasted Red Pepper Whole Wheat Spaghetti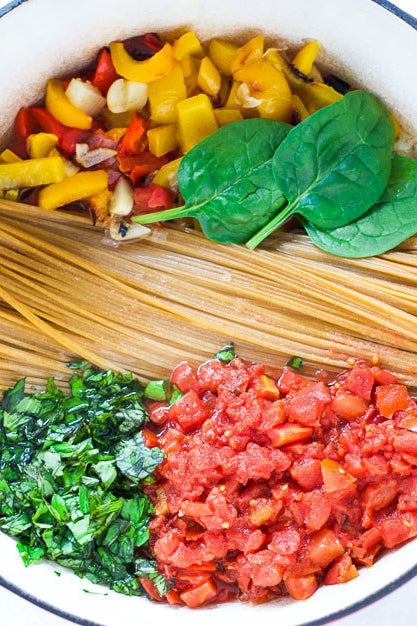 As the recipe suggests, you can cut the time it takes to make this by buying jars of roasted red peppers and chopped garlic. It can also be an easy vegan meal if you don't sprinkle feta cheese on top.
8.
Ants Climbing a Tree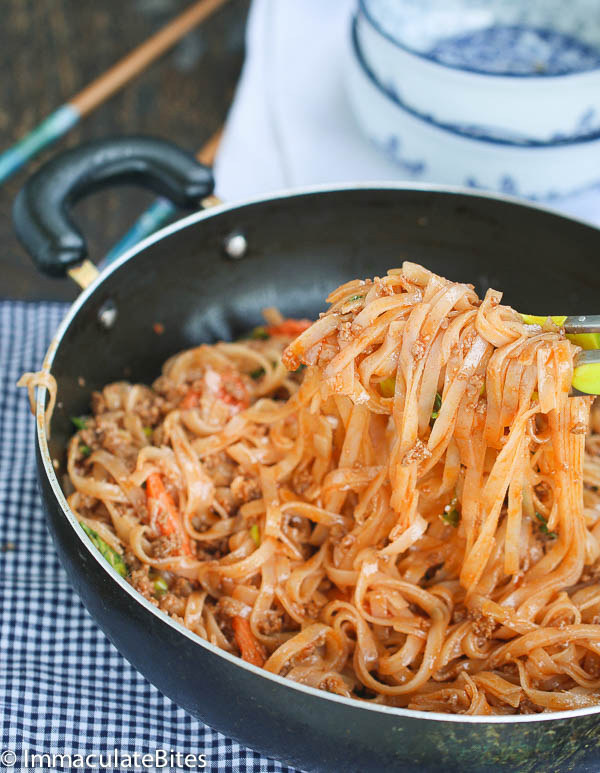 9.
Vegetable Pasta Primavera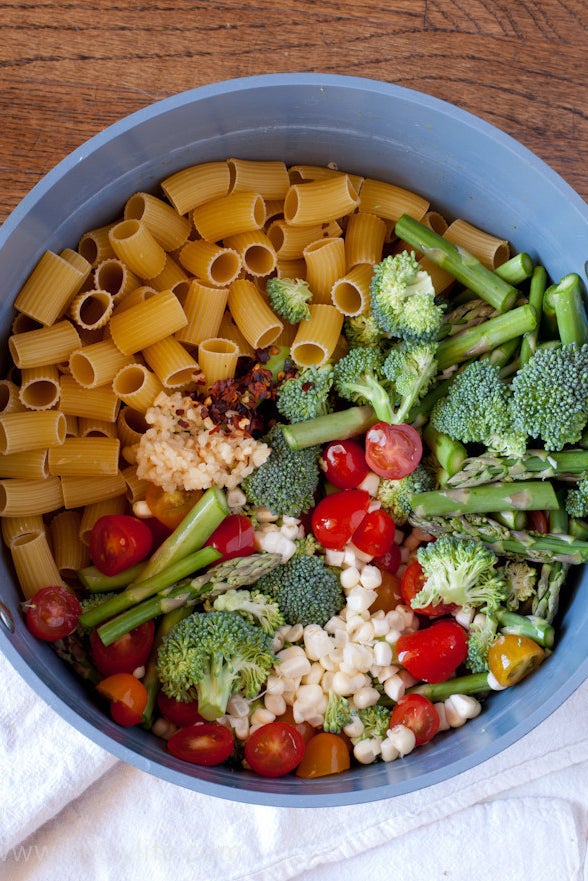 Featuring onions, broccoli, asparagus, tomatoes, corn, and whatever else you happen to have lying around your fridge. Get the recipe here.
10.
Soba Noodles With Edamame and Spring Veggies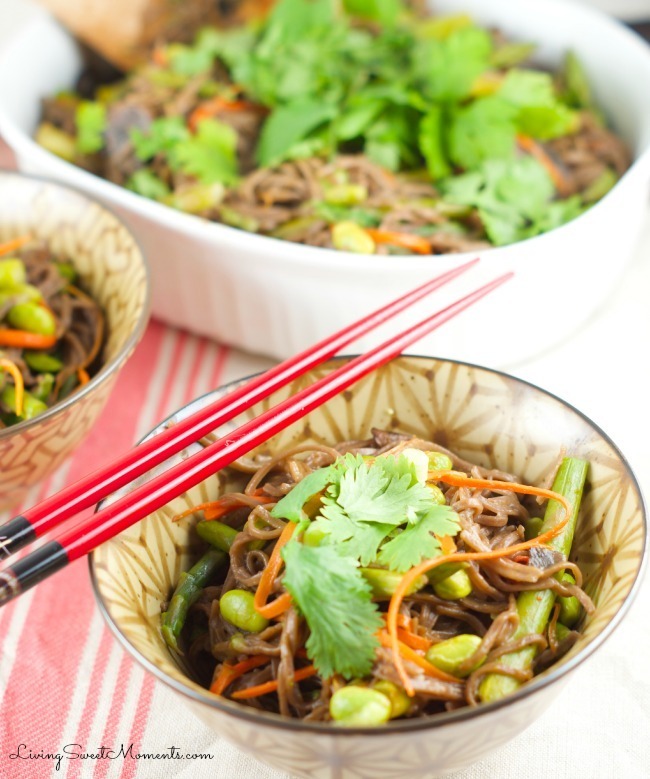 11.
The Best Damn Easy Skillet Lasagna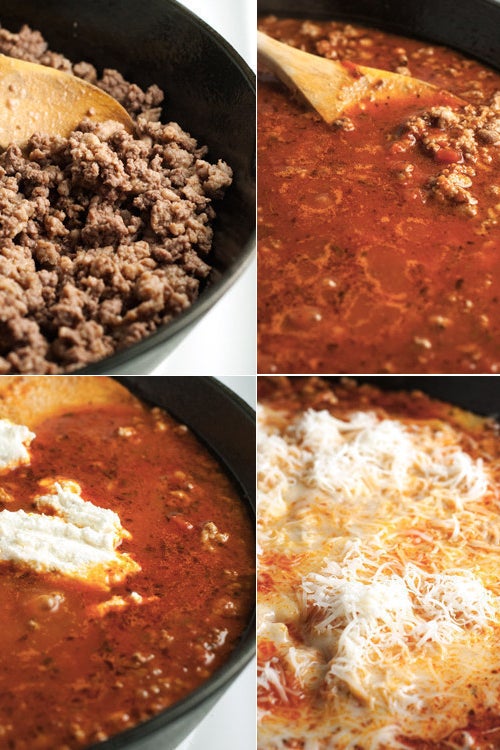 You cook the meat. You layer in literally everything else (including uncooked lasagna noodles and a jar of pre-made sauce). You bake for 25 minutes. That's it. Get the recipe here.
12.
Cheesy Lemon Chicken Bow Ties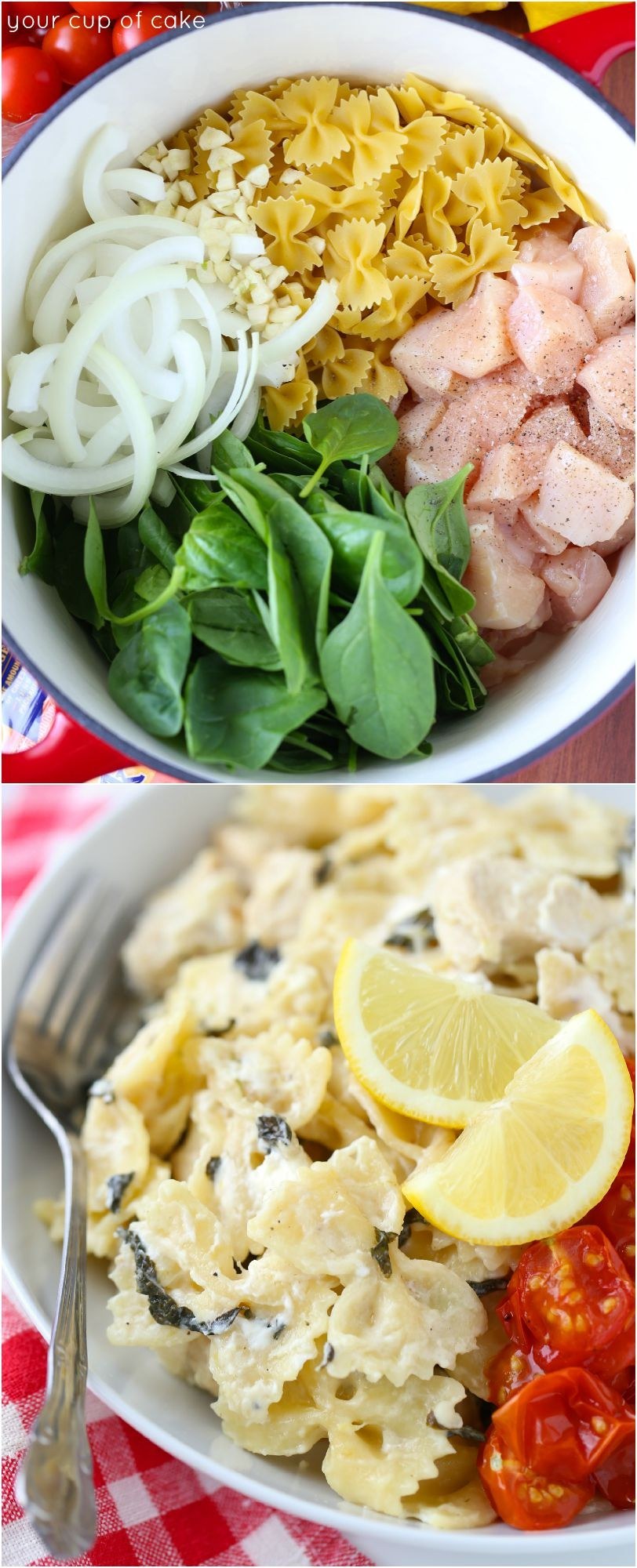 13.
Chicken Sausage Tex Mex Orecchiette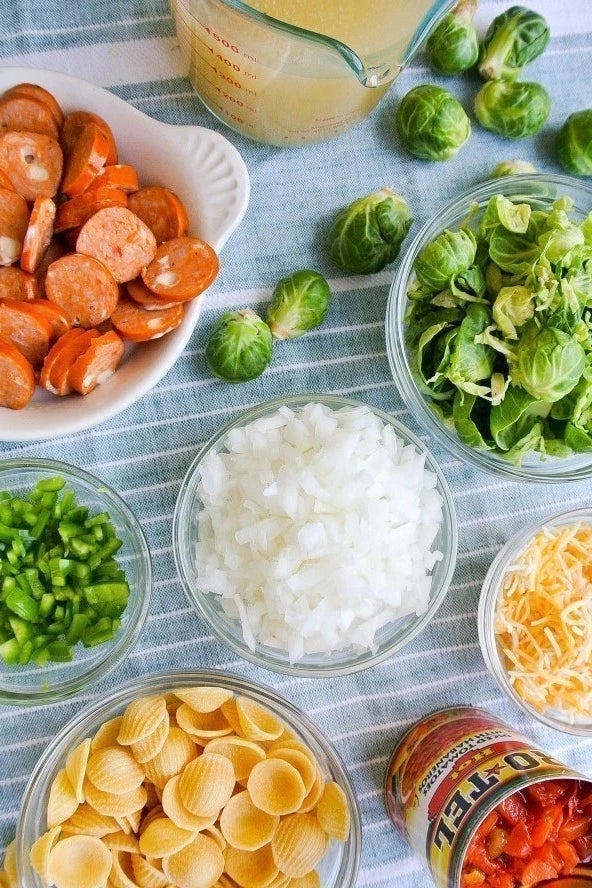 Bless you, Rotel, for all of your spicy tomato-ness. Here's the recipe.
14.
Garlicky Broccolini and White Bean Fusilli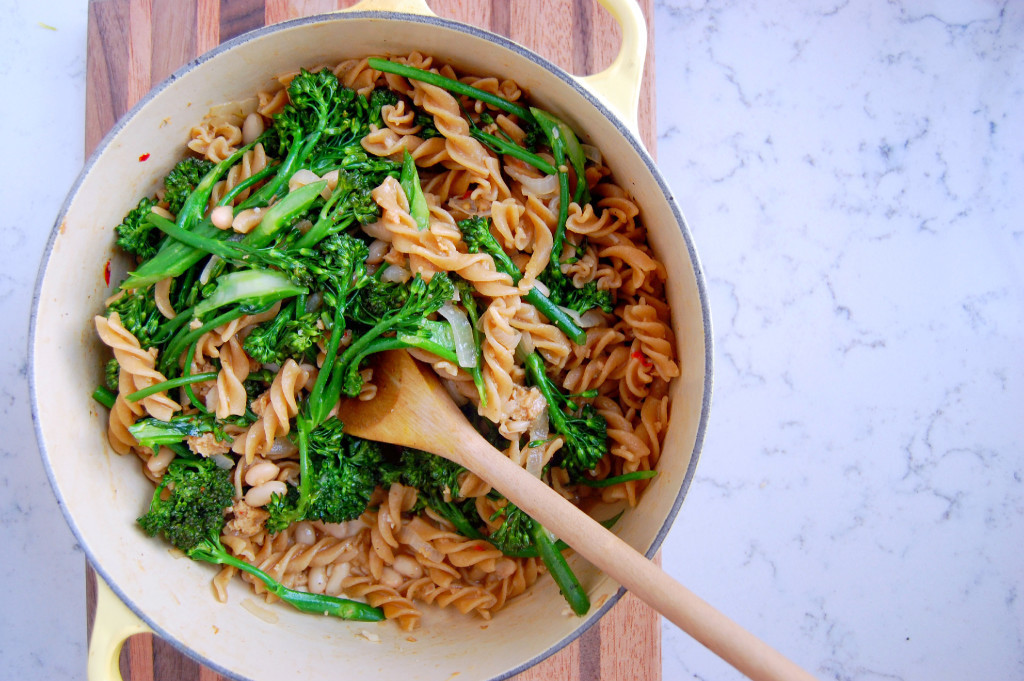 15.
Pasta Puttanesca With Olives, Tomatoes, Capers, and Artichokes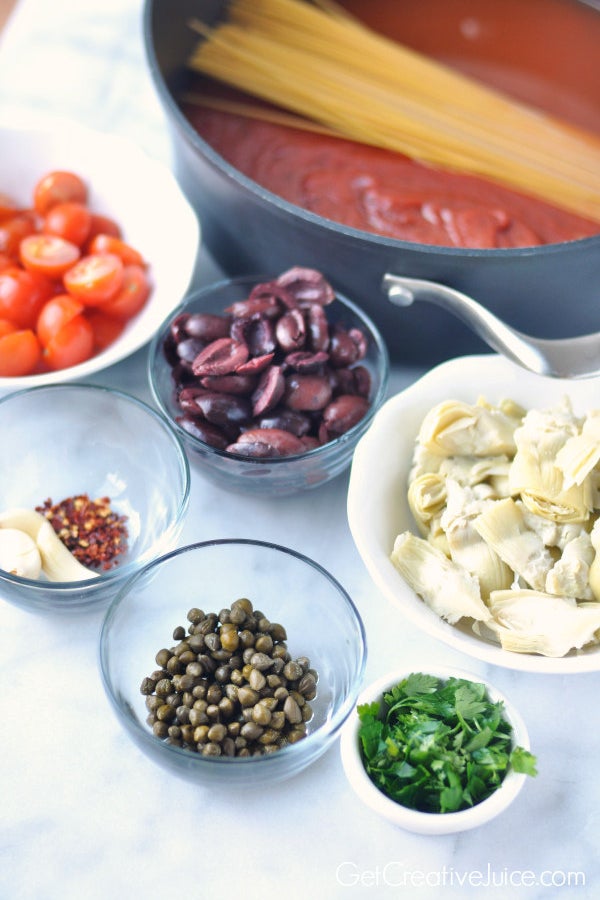 So many flavors, so little time. Here's the recipe.
16.
Ricotta Fettuccine With Mint and Garlic Sauce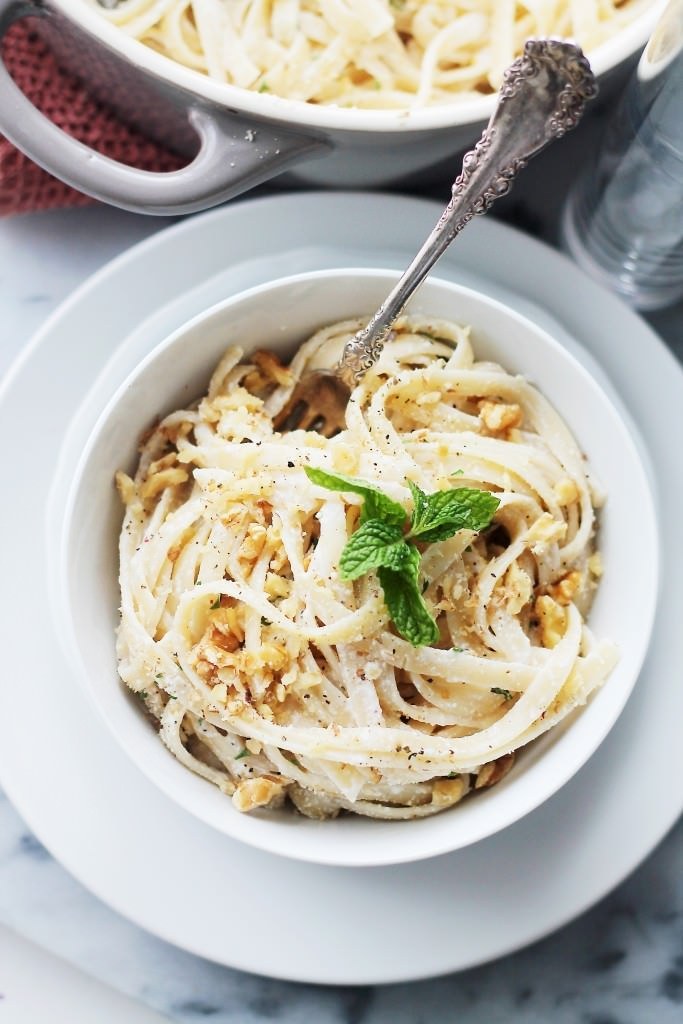 18.
Weeknight Cheeseburger Fusilli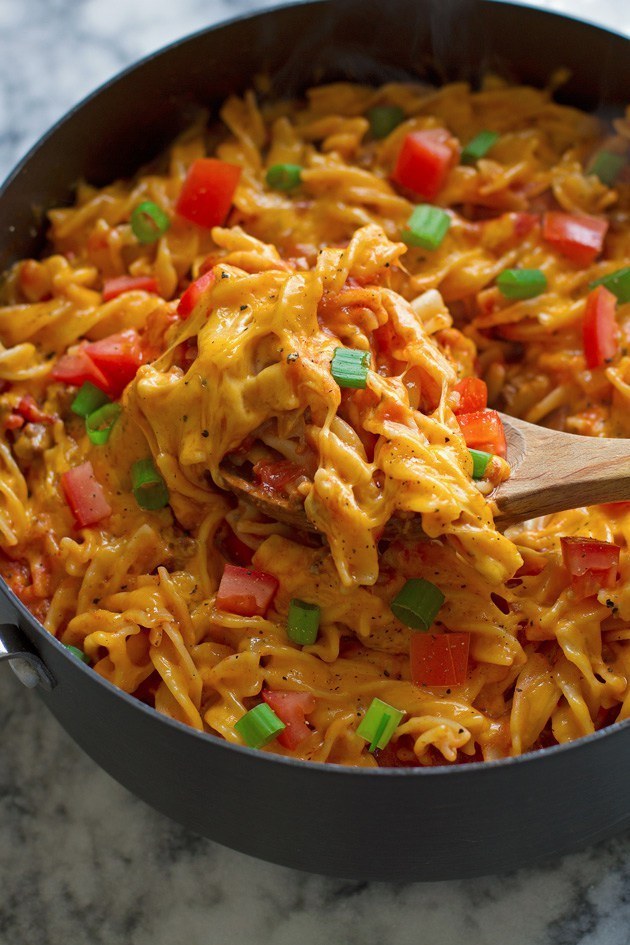 19.
And (drumroll, please): RED. WINE. PASTA.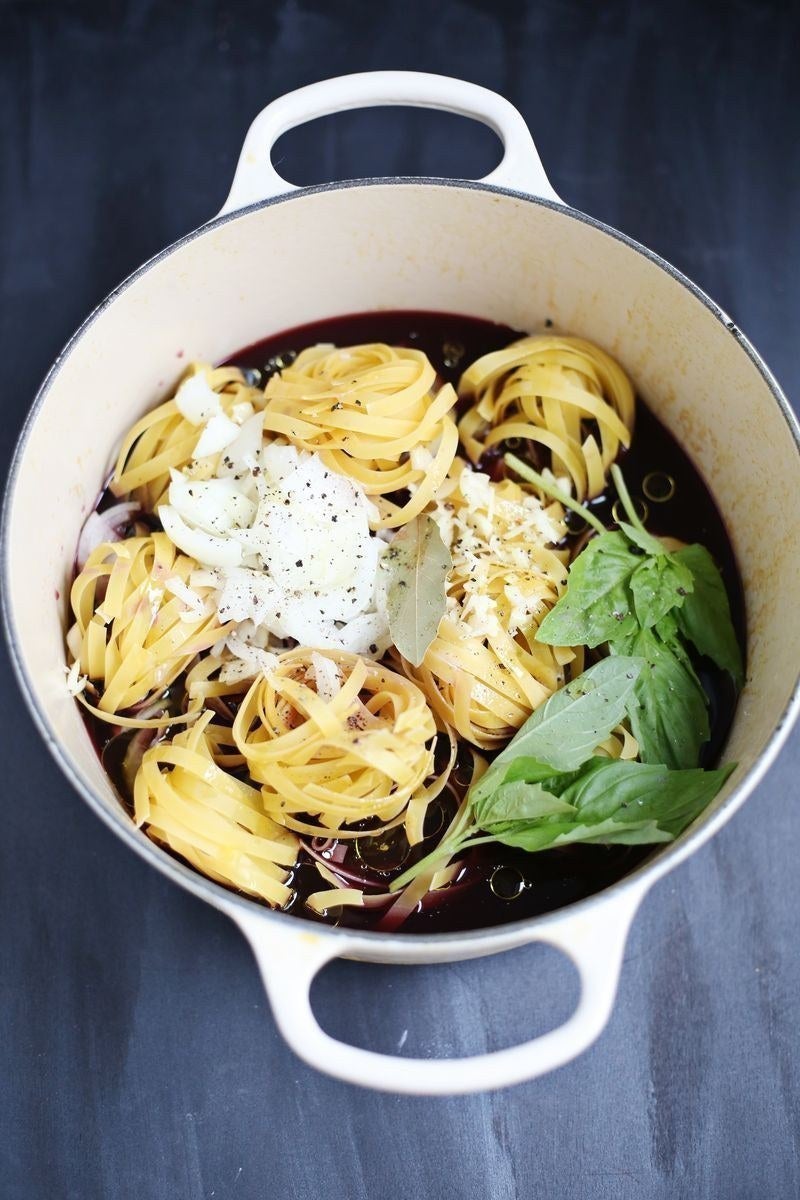 Yep, you RED that right (if you're skeptical — apparently it's worth a try). Get the recipe here.