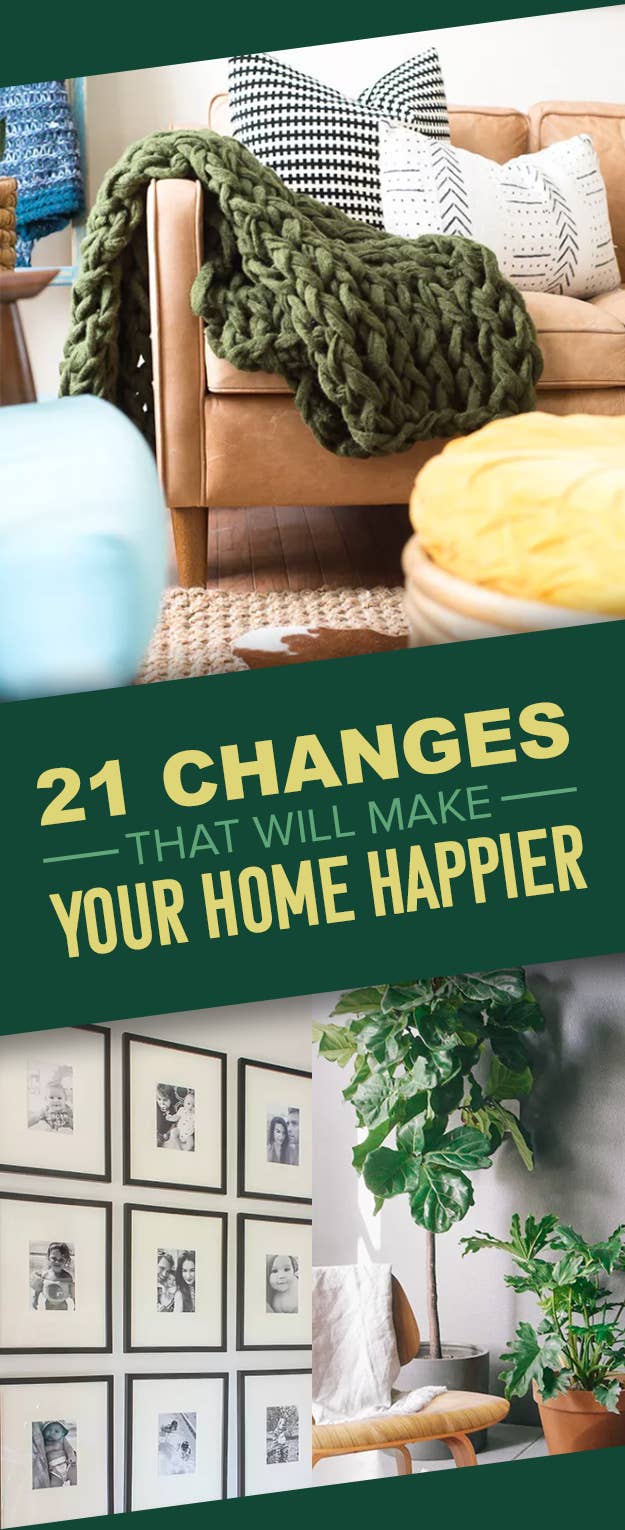 1.
Put something nice by your door — a plant, nice photos or art, a candle with a scent you love — so you get a little dose of happy every time you walk inside.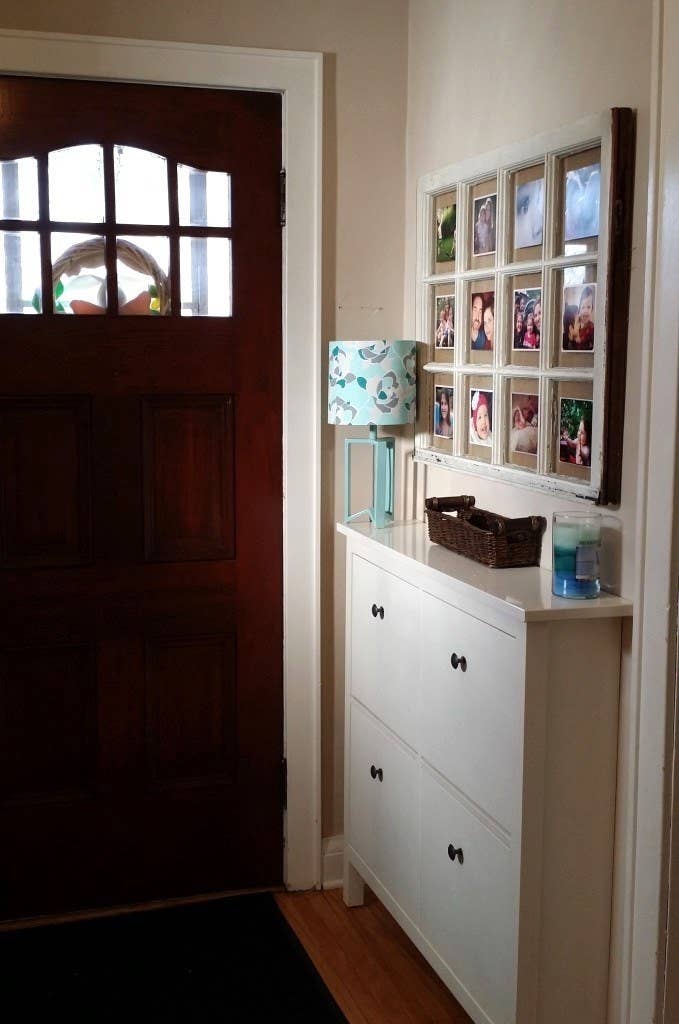 2.
Ditch the overhead lights and use lamps in the evening to take your couch from laundry-folding zone to cozy reading nook.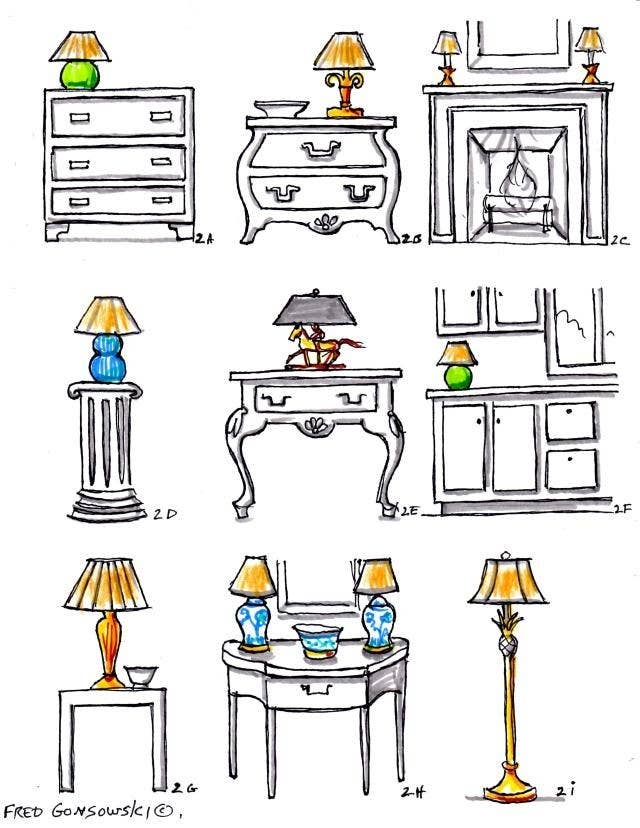 3.
Adopt a plant (or two or three) to improve your home's air quality and bring a little nature indoors.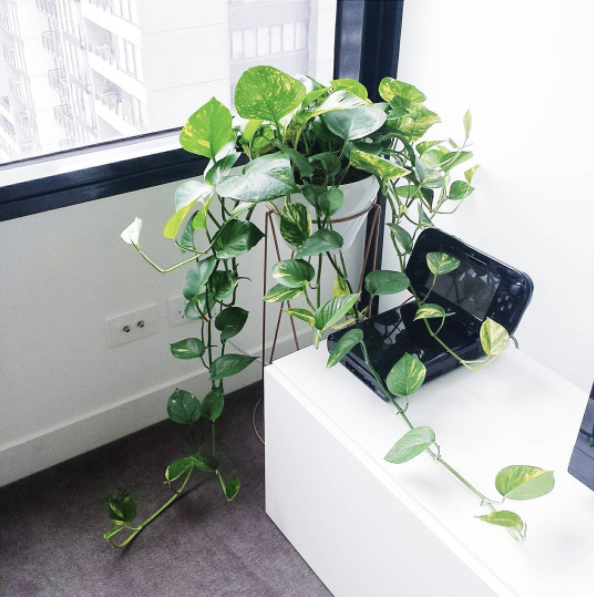 4.
Pick your favorite books to display on your nicest or favorite bookshelf, so you remember how much you liked them.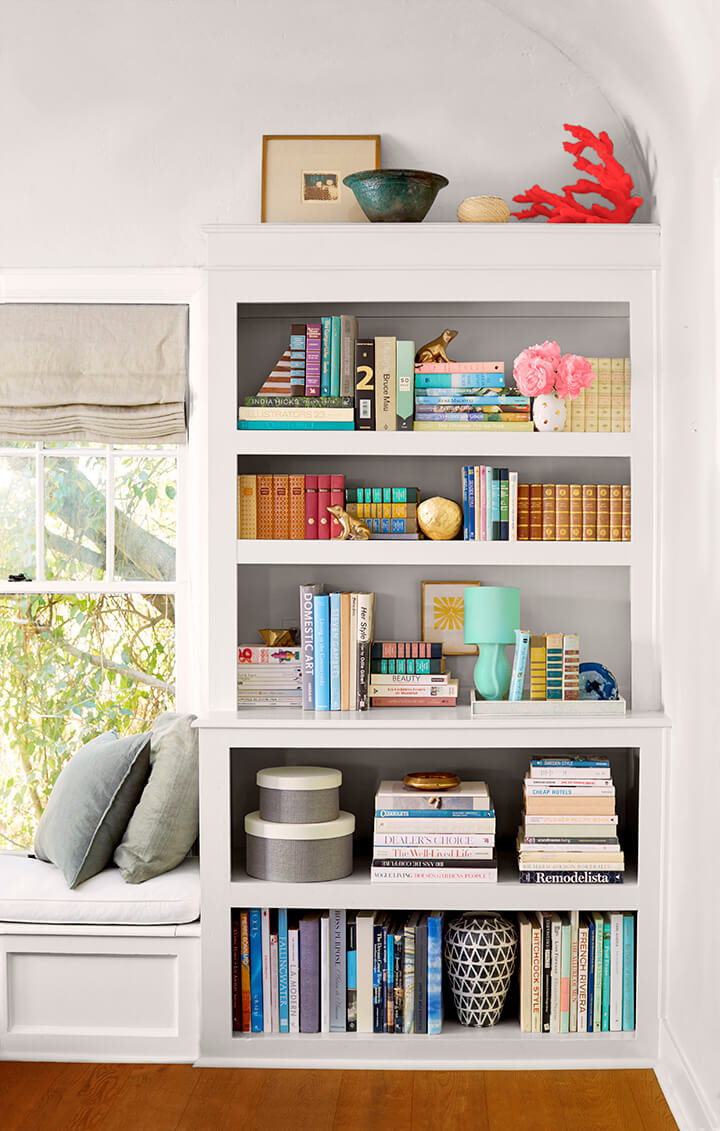 5.
Refresh a space you've lived in for a while without spending a ~single dime~ by experimenting with different furniture layouts.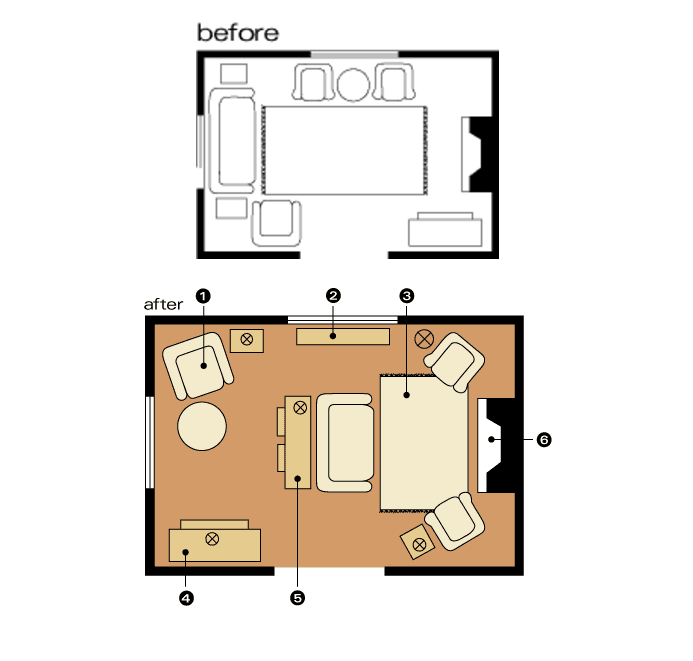 6.
And give your sofa throw pillows a fresh look by wrapping them in sweaters you no longer wear, no sewing required.
7.
Deck out your walls with affordable wall art you actually love...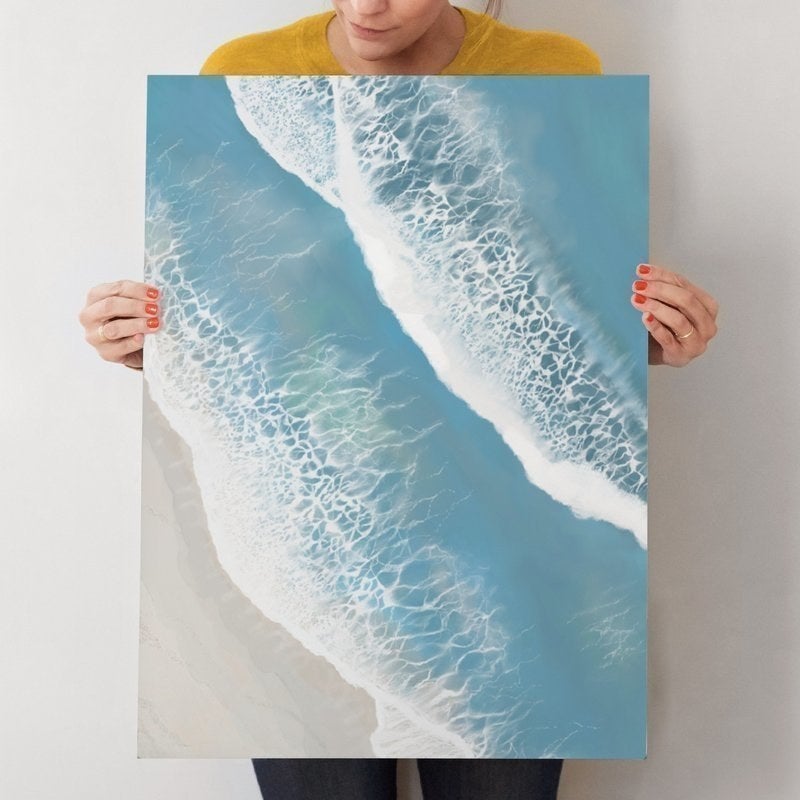 There's all sorts of art available online that's also affordable, and they all offer framing options (for extra $$), too:
-Society6 is a marketplace for artists to put up their art and sell prints, so you'll find lots of options for almost any taste. The prices on their prints vary, but range from about $15 to $60.
-Eyes on Walls offers prints of original artworks; depending on the size, unframed prints range from about $30 to $90.
-1000 Museums has prints of all sorts of museum works. Depending on how large you want your print, unframed prices range from $16 (for the "petite") to $139 (for the "extra large").
-Minted has curated fine art prints you can order at a variety of sizes and price points, including the piece pictured on the left, which you can order an 18x24 of for $86.
Have art you love already, or photos you'd like printed and framed? Framebridge does custom framing and printing for $39-$199.
8.
...or make your own wall art that fits your wall, your style, and your budget.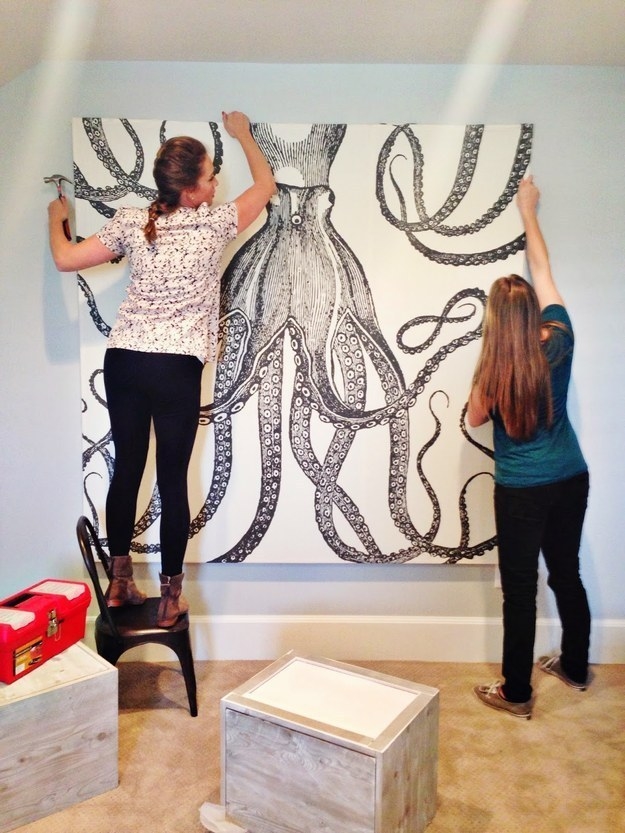 9.
While the hammer's out, hang up photos of the people you care about most somewhere you can see them every day.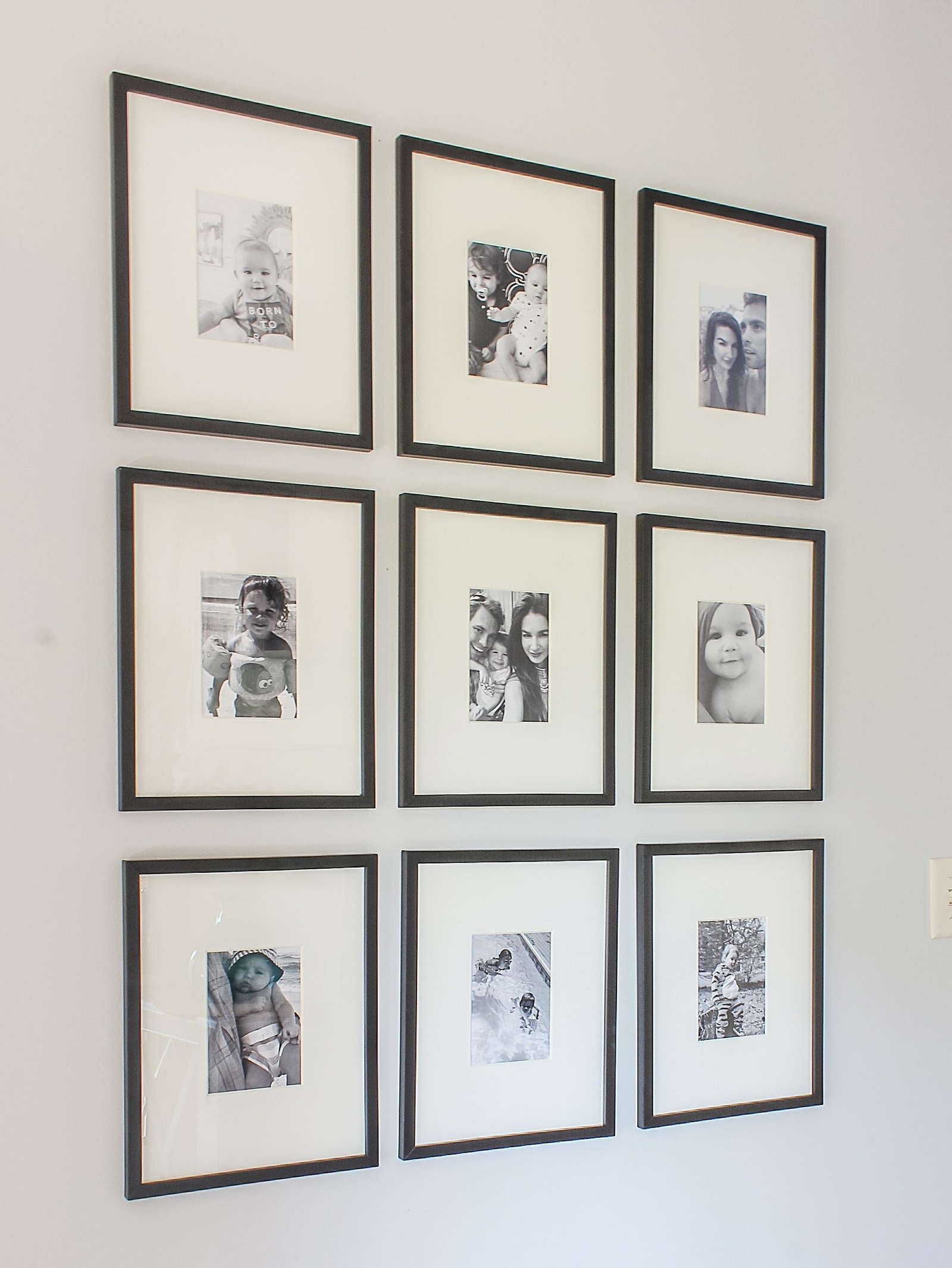 (More eclectic gallery walls, look awesome, too — and you can mix in prints with your photos.)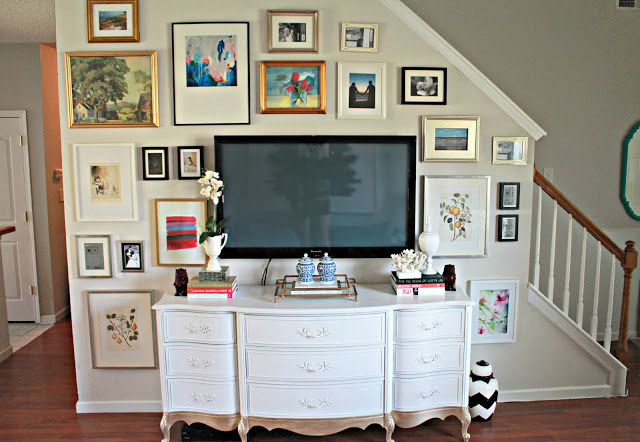 10.
No matter how and where you hang your art and photos, follow this rule so you can actually see the art you love so much.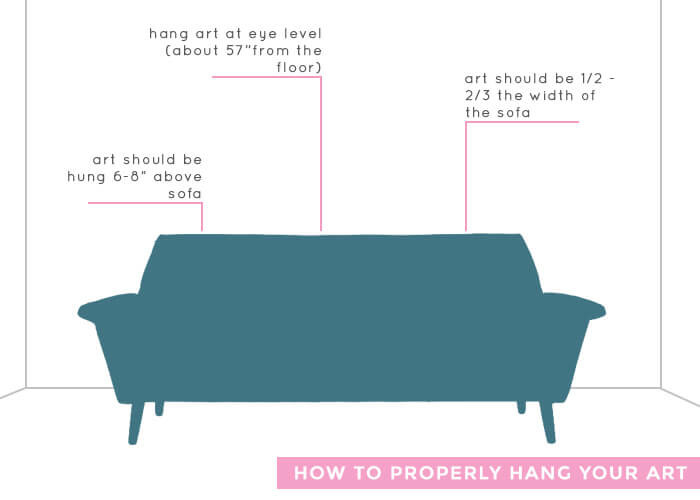 11.
Put a rug anywhere you have to stand for a while, like in front of your stove and your kitchen and bathroom sinks, so your feet have somewhere soft and cozy to rest while you work.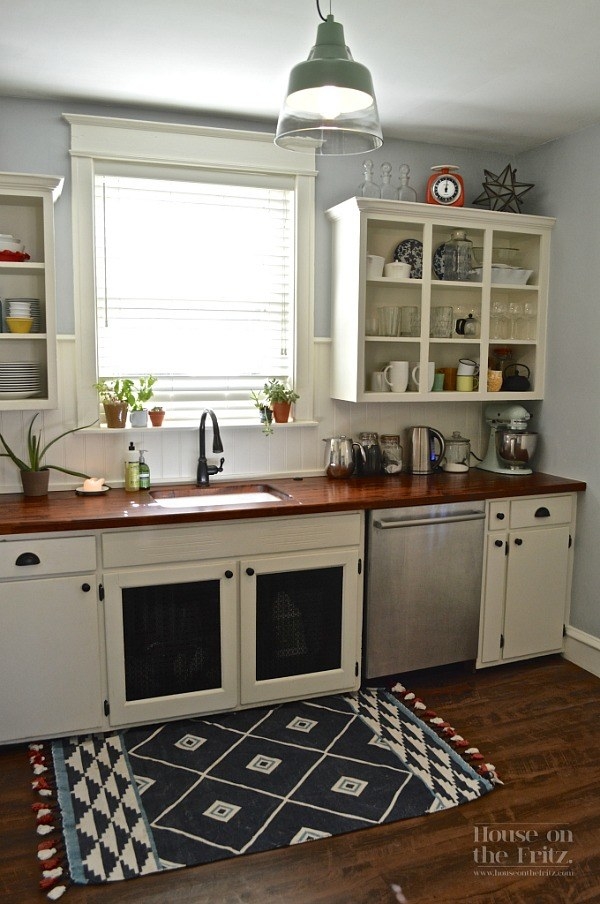 12.
Pick your messiest corner or cabinet (just one!), empty it out, reorganize it, and breathe a sigh of relief and victory.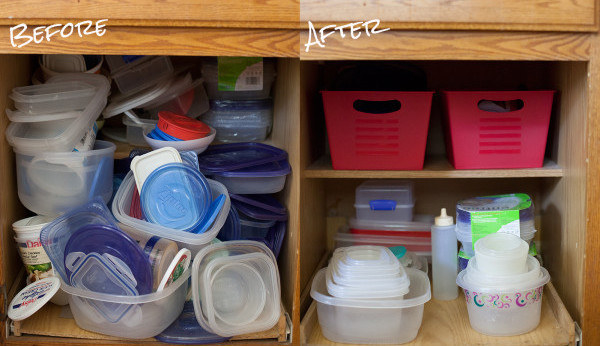 13.
Wrap eyesores like your old Ikea lamp or your excess cords in jute rope to help them feel more decorative and intentional.
14.
Rearrange your fireplace mantel using accessories you already have that speak the most to you.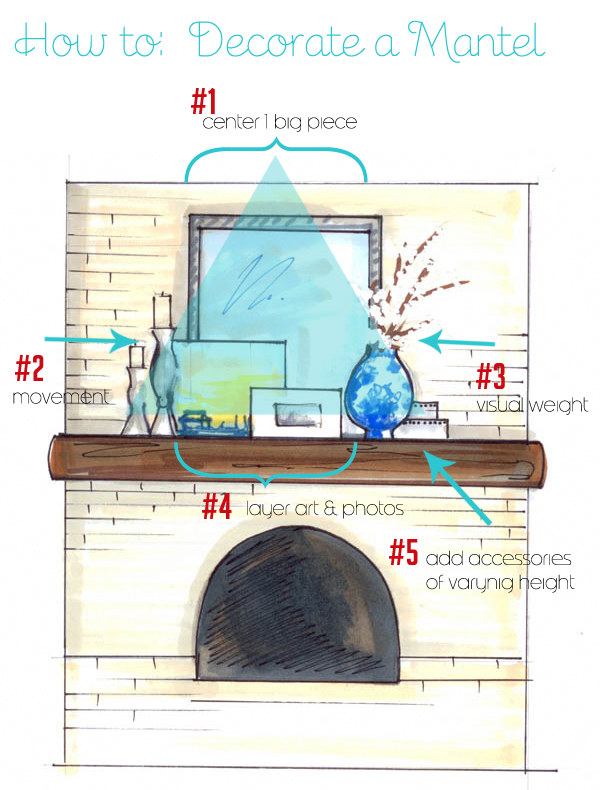 15.
Keep at least one blanket near your couch, so you never get chilly when you're catching up on your favorite show or reading the book you just bought.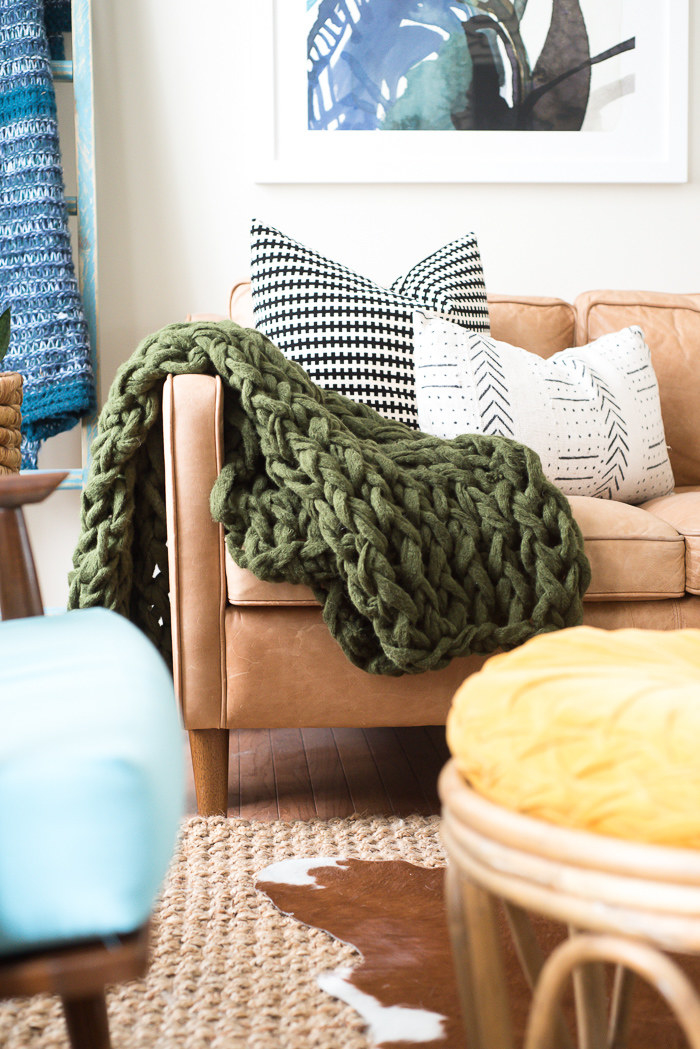 16.
Or keep a whole basket of blankets out so everyone lounging in your living room can have their own.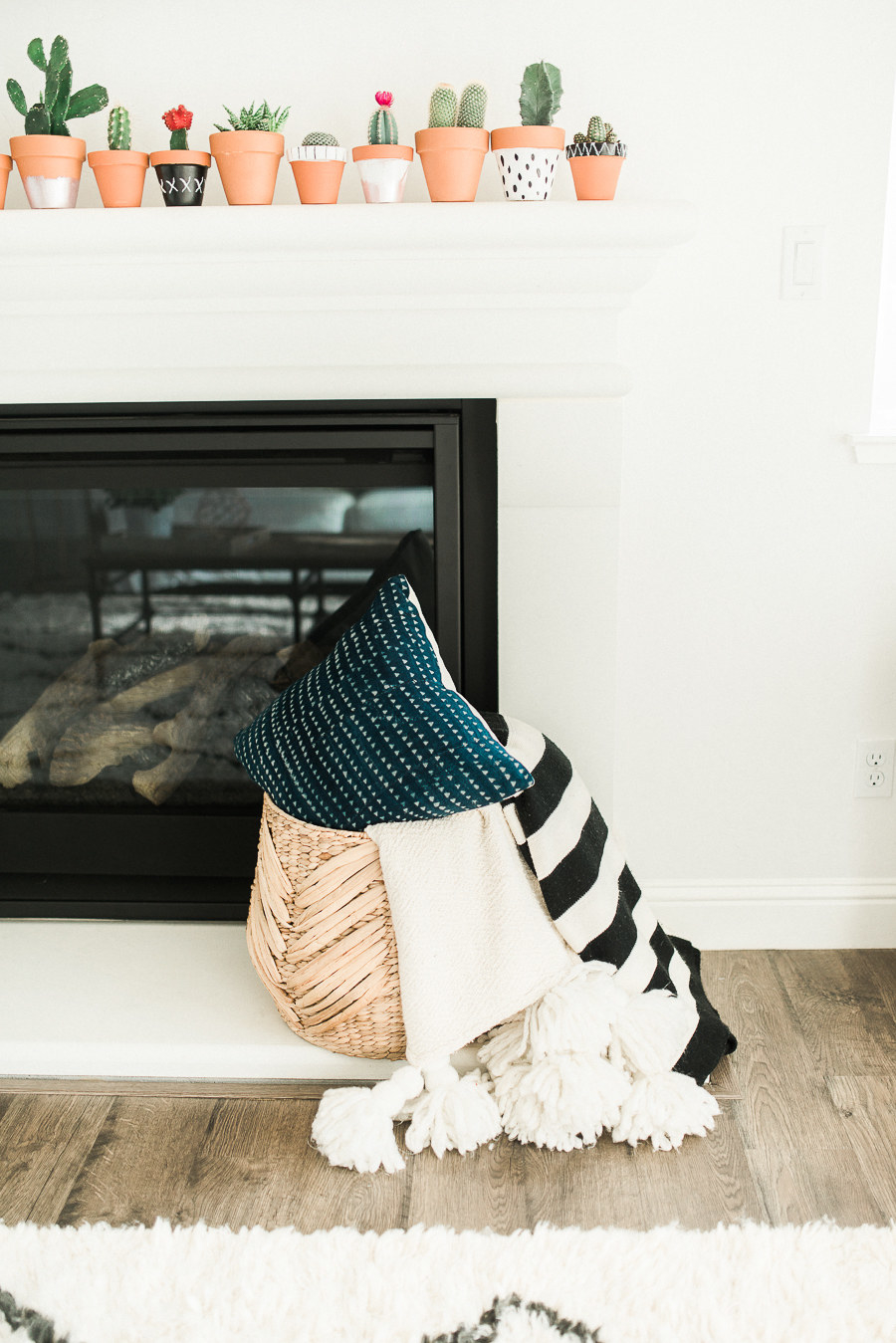 17.
Use your favorite family heirlooms as meaningful decor that reflects your history and the people you love.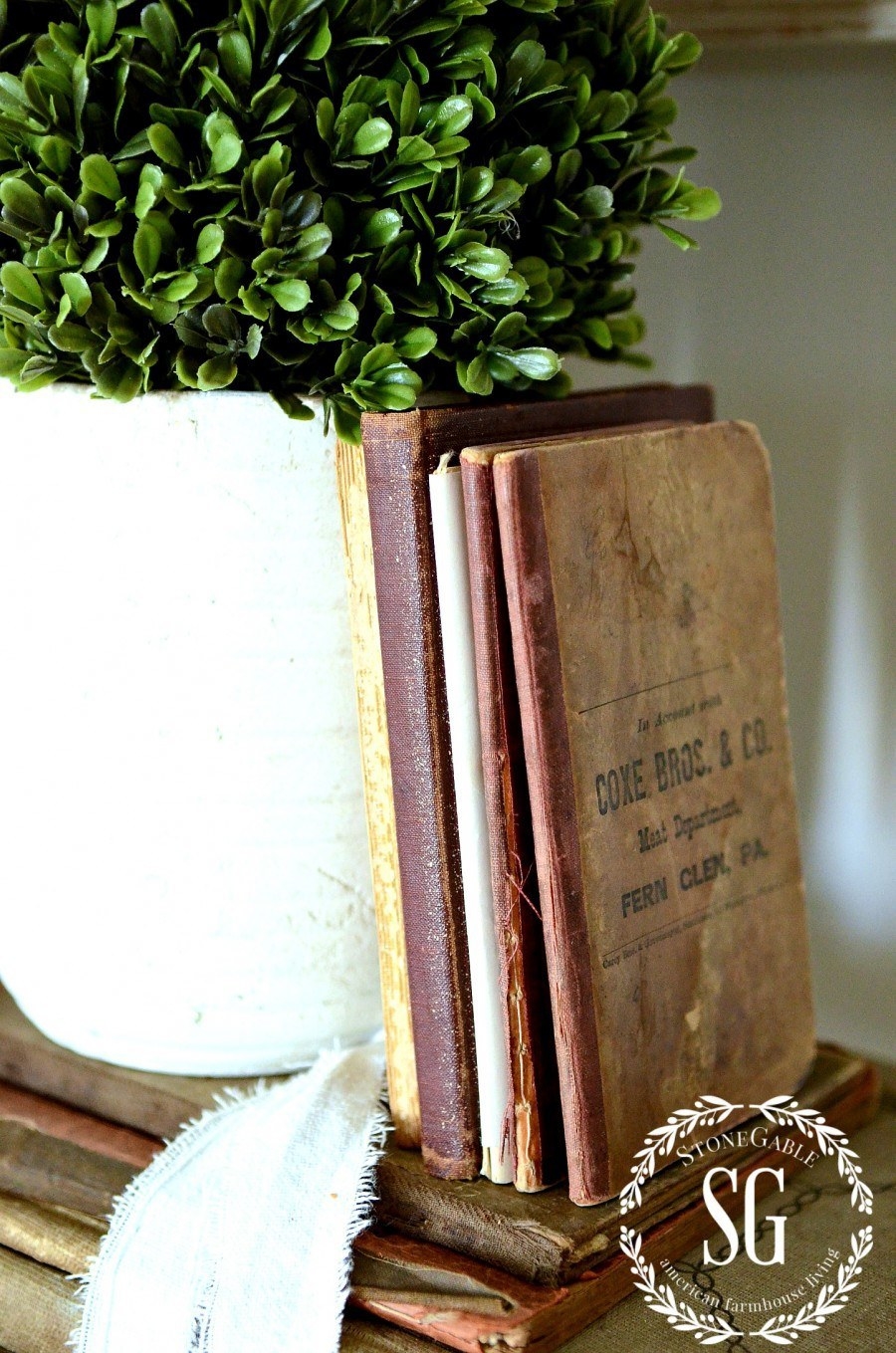 18.
And if your heirlooms happen to be recipes, frame them using archival-quality materials and hang them in your kitchen, dining room, or eating area.
19.
Hang curtains, and hang them ~high and wide~, so you get an optical illusion that'll make your room feel wider and your ceiling feel taller.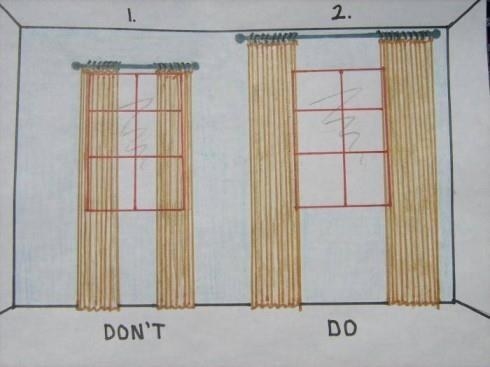 20.
Make up your bed in whatever way feels coziest to you, even if that changes day to day.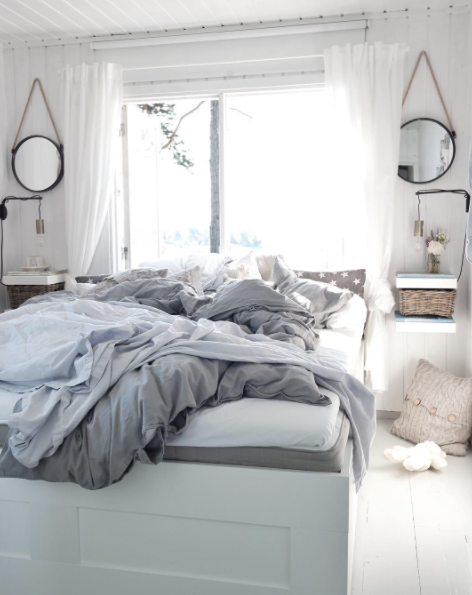 21.
And if you enjoy candles (scented or unscented!), keep some of them out, and light them regularly, and reeeeellllaaaax.