1.
A handmade mint ring cone that will keep your treasures safe: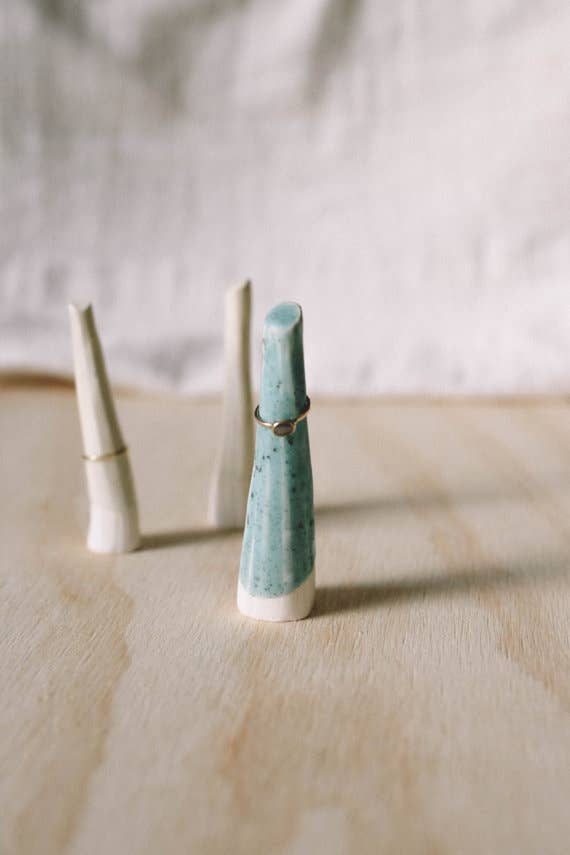 2.
A magnetic piece of wood that puts your fanciest knives on display: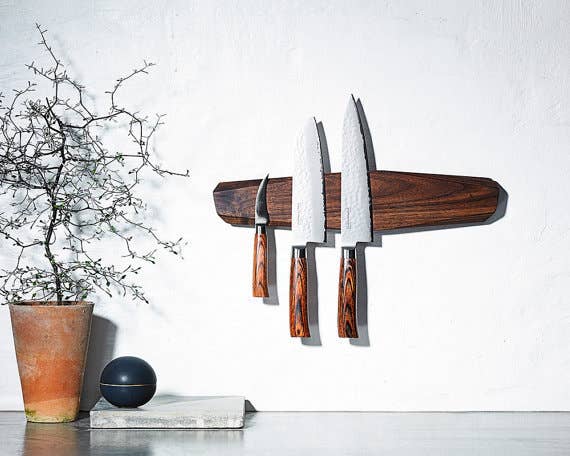 3.
A shelf that can adjust to be whatever you need it to be, whenever you need it to be that: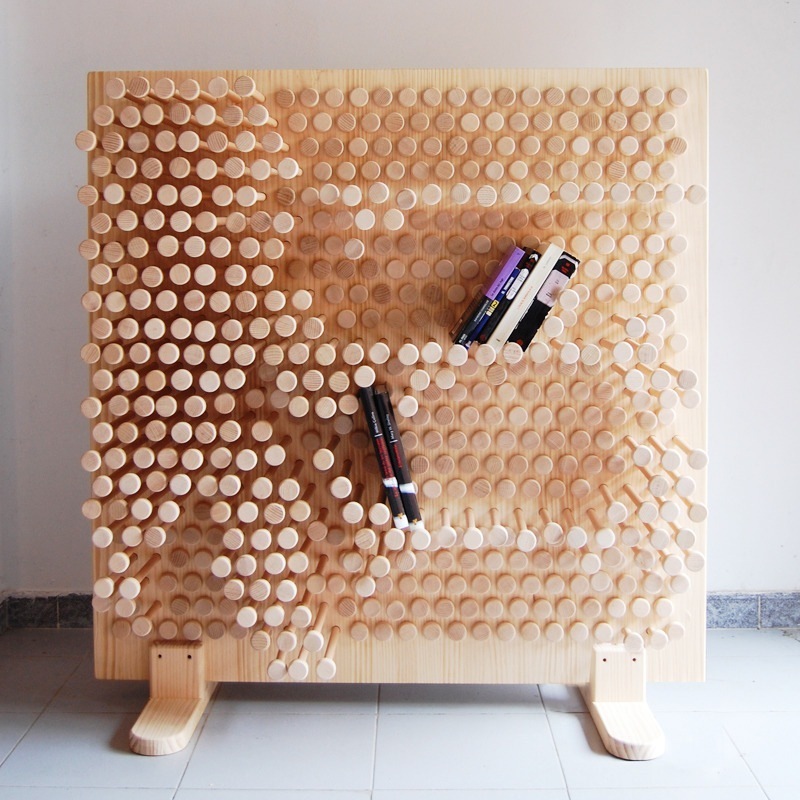 4.
A not-boring fruit bowl that lets your lemons steal the show: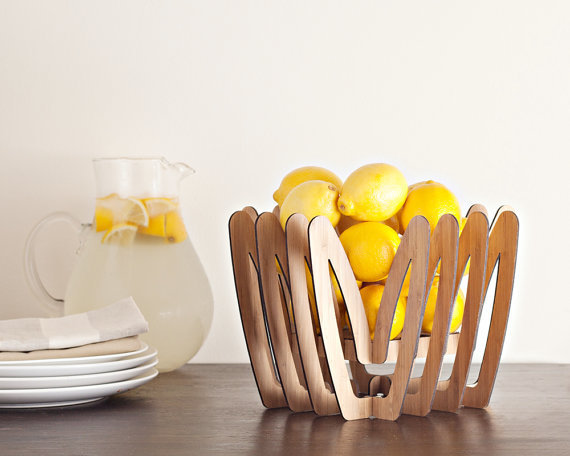 5.
A colorful magnetic spice rack that turns your fridge into a gorgeous honeycomb: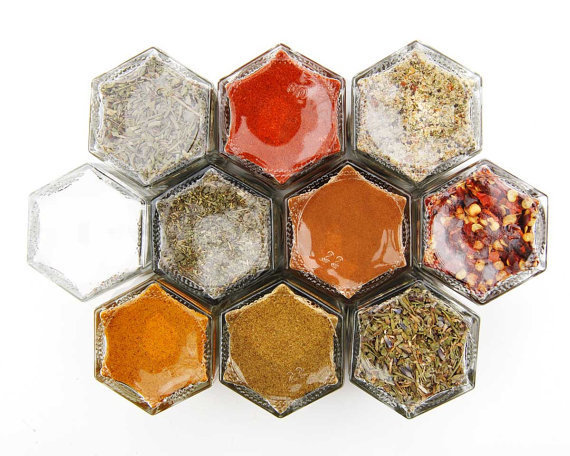 6.
This handmade charging station that will hold five of your favorite Apple products: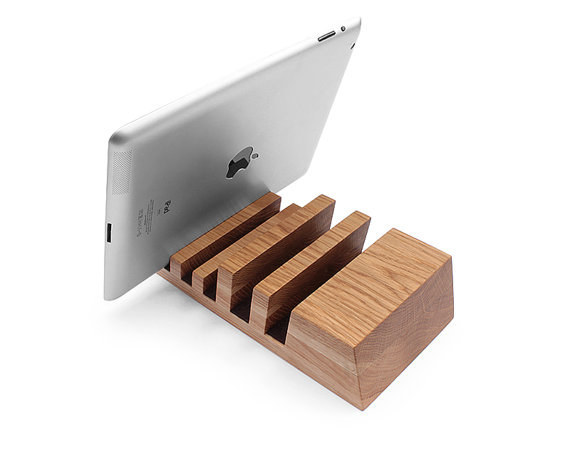 7.
A pegboard wall that you can put together yourself: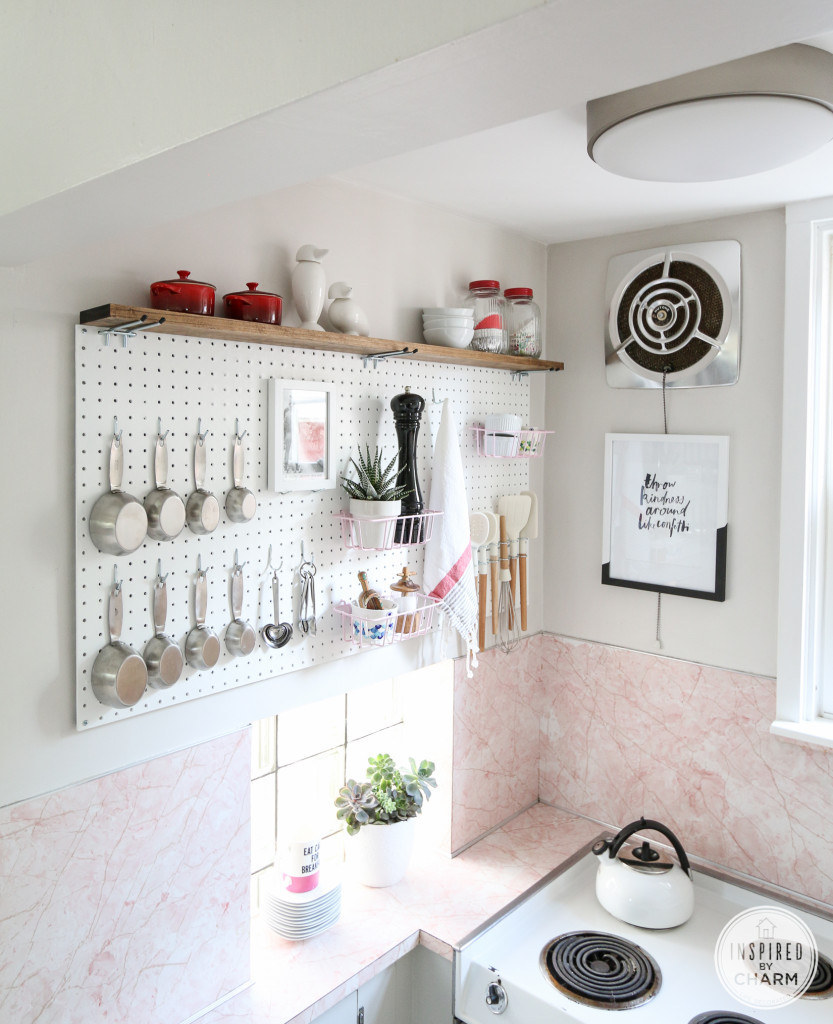 8.
A geometric makeup organizer made of wood: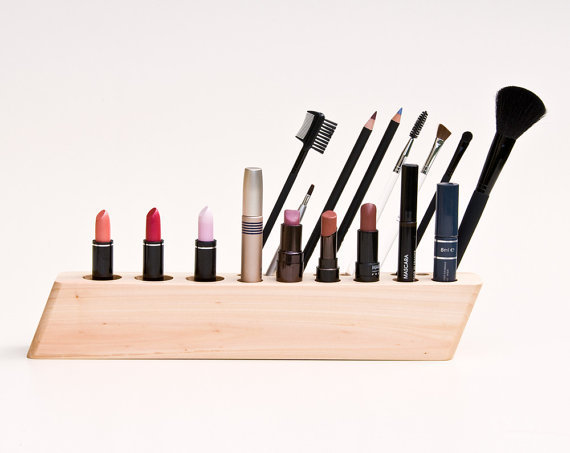 9.
This oversized bag that makes just about anything look ~contained~: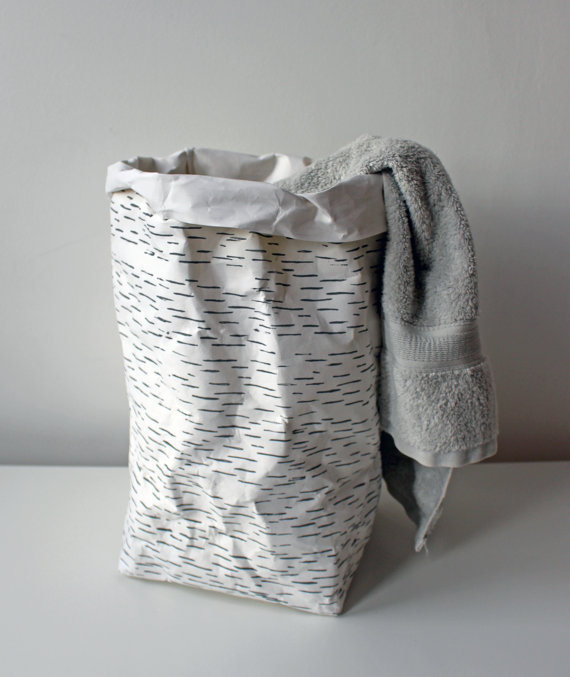 11.
This soothing swoosh of a magazine rack: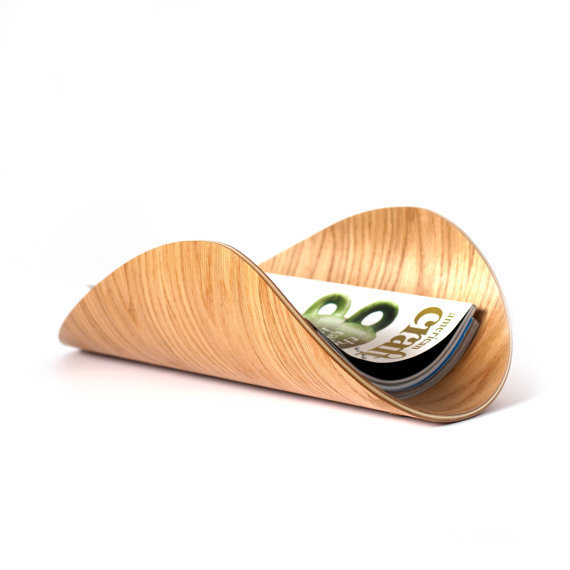 12.
A bookshelf that keeps your life in balance: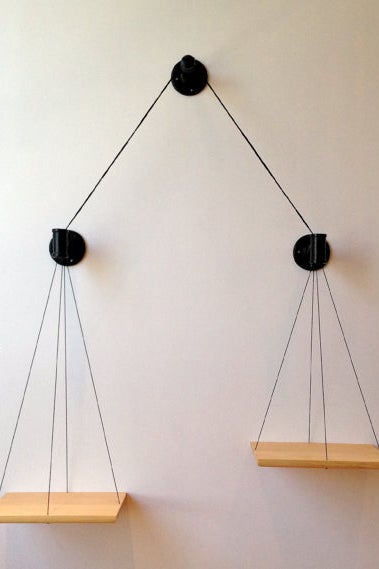 And would also let you weigh other random things. Buy one here.
13.
Or a bookshelf that shows off your bright funk: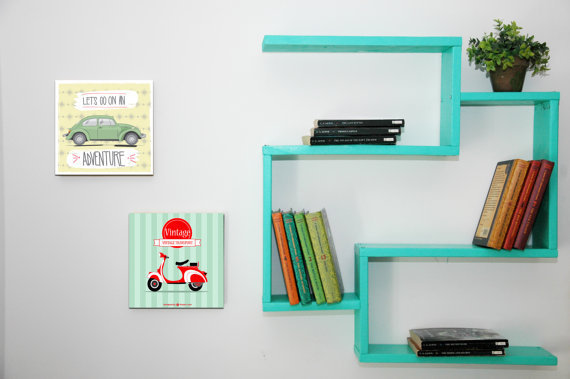 14.
Three black and white necklace hooks: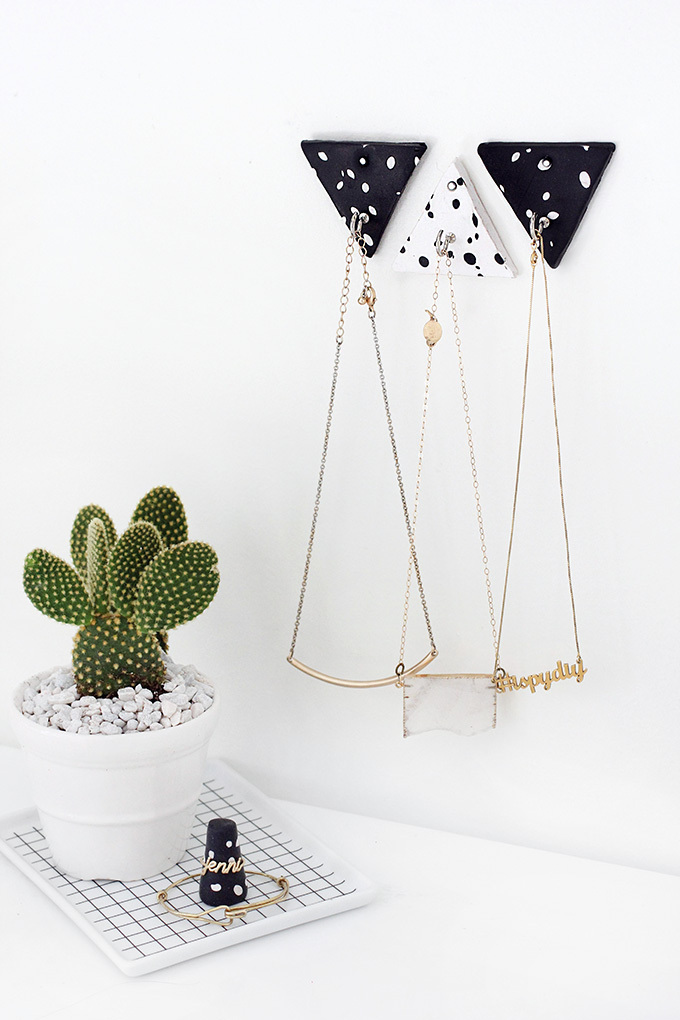 15.
A set of hand painted origami boxes you can make yourself:
16.
A set of colorful geometric shelves: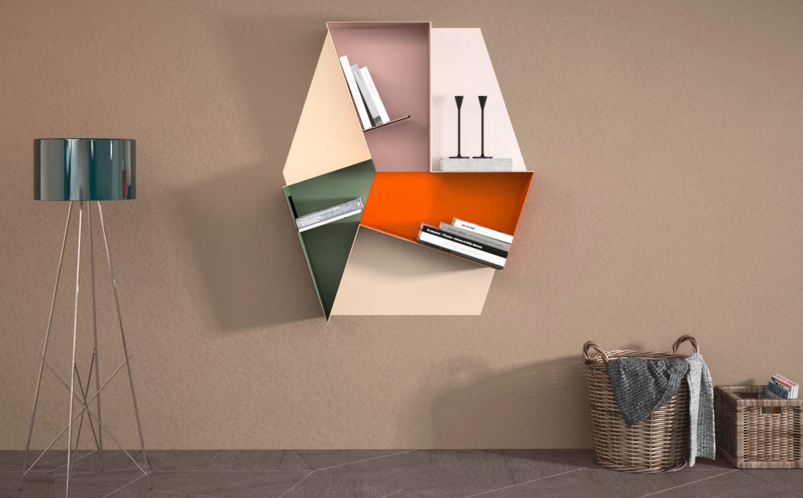 17.
A concrete toilet paper holder shaped like a cloud:
18.
A simple wine rack that puts your favorite bottles on display: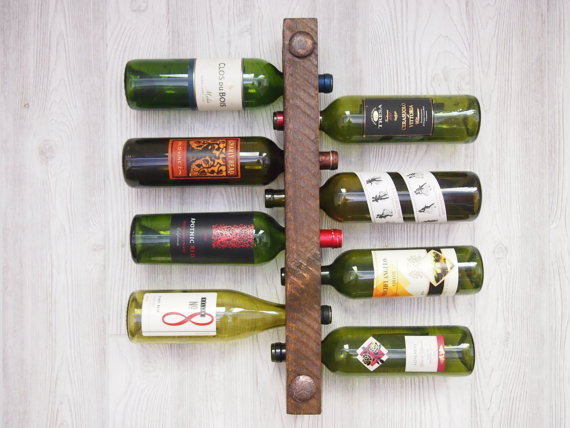 19.
A clothing rack that is only slightly off: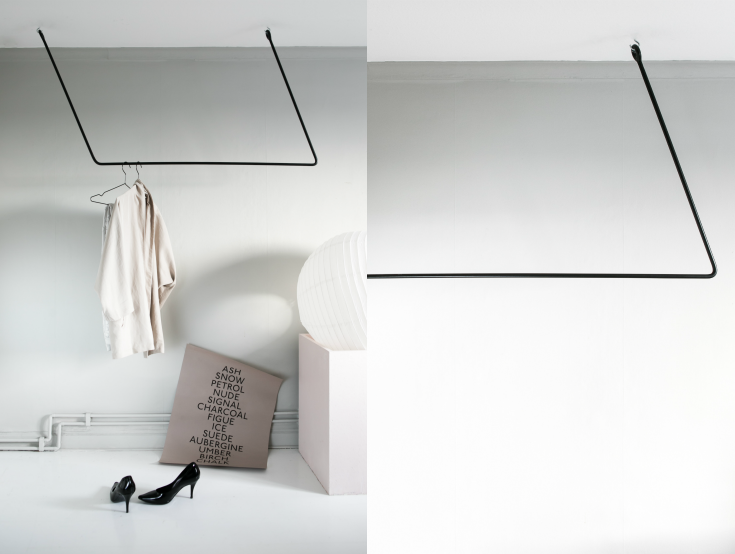 20.
A rearrangeable desktop organizer that looks like the skyline of a small city: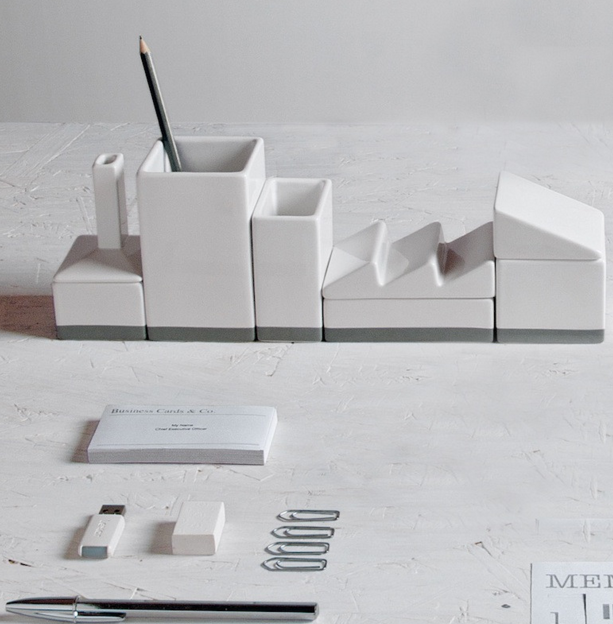 21.
A coffee table with two simple nooks: