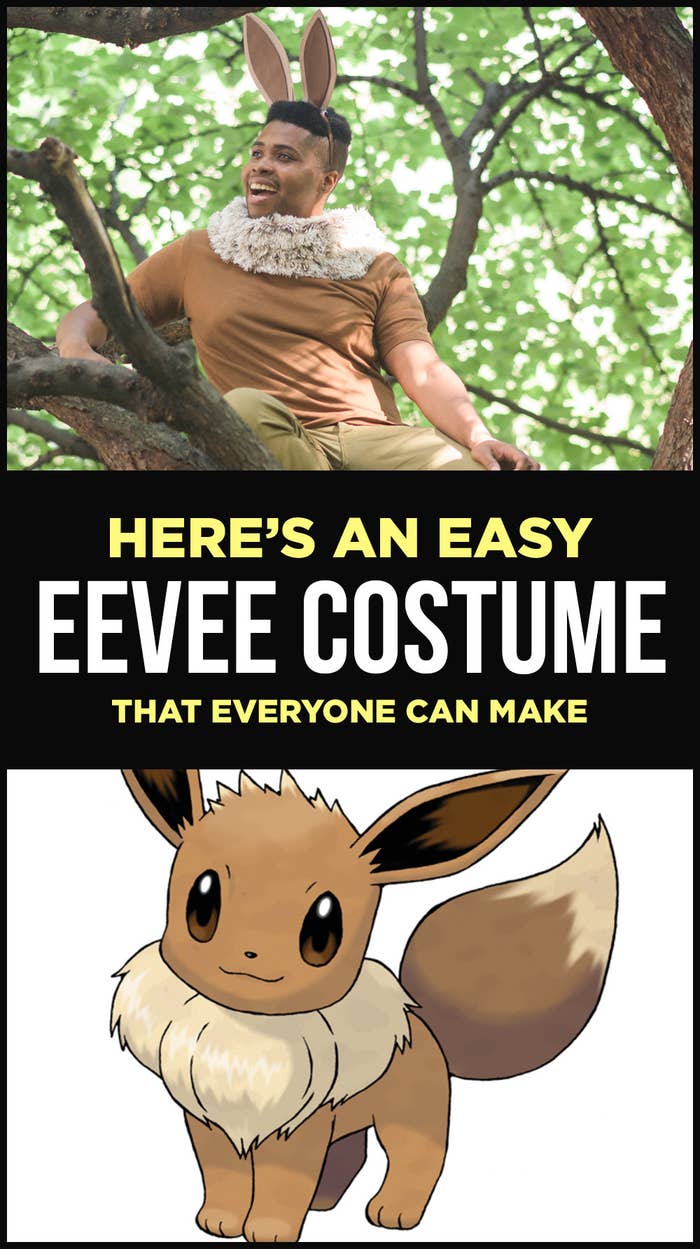 Here's what your costume will look like at the end: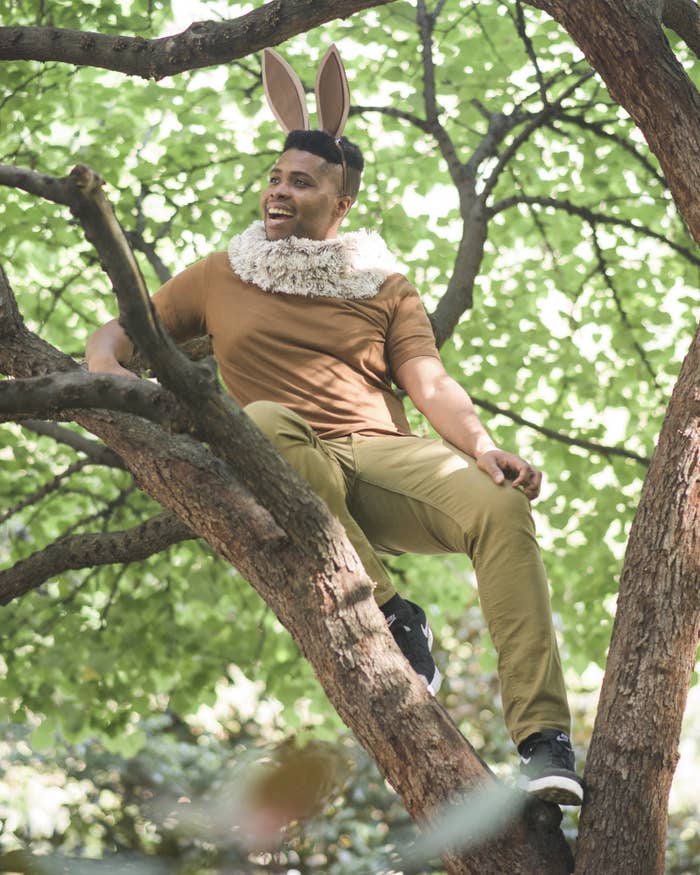 1.
Gather your supplies: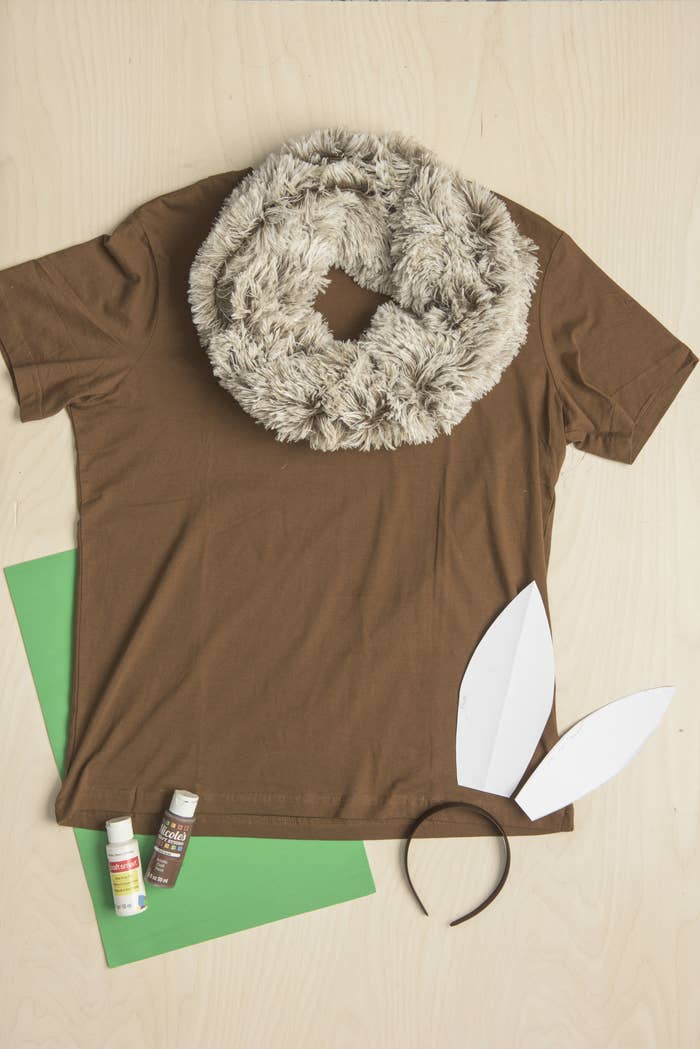 2.
Make the ears — start by tracing the ear pattern onto your craft foam (click/tap on the individual photos throughout this post to get a larger photo and step-by-step instructions):
3.
Hot-glue the large parts of the ears together:
4.
Prime and paint your ears if necessary, then glue the dark-brown part of the ear to the light-brown part of the ear:
5.
Use a thick line of hot glue to secure the two ears to the headband, and you're done!