Got the summer boredom blues already? Tired of sitting on the sofa next to your partner, siblings, or family while you all mindlessly scroll through the internet and fail to interact? Just looking for a new fun excuse to get your friends together?
Then I have a newsflash for you!! You've gotta try Codenames, a game that turns everyone into super spies and that you can learn in five minutes then play for hours without a single dull moment. Even if you only have one other person to play with!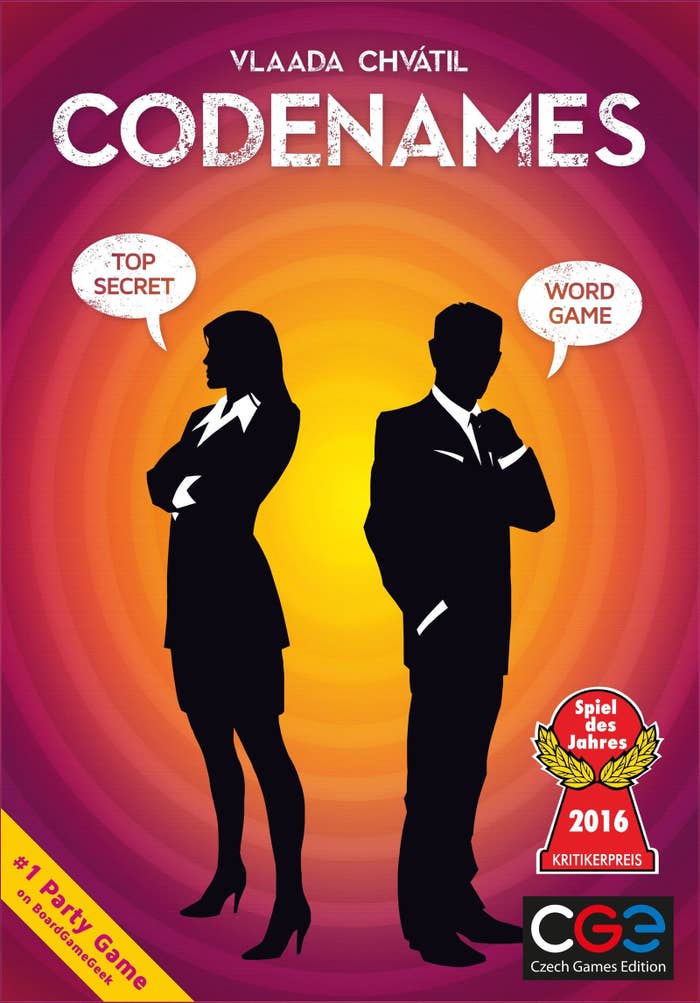 It's truly incredibly simple to learn to play. First, you divide into two teams, and designate one person on each team to be the ~spymaster~. The spymasters sit on one side of the table, and everyone else (the ~field operatives~ for each team) sits on the other side.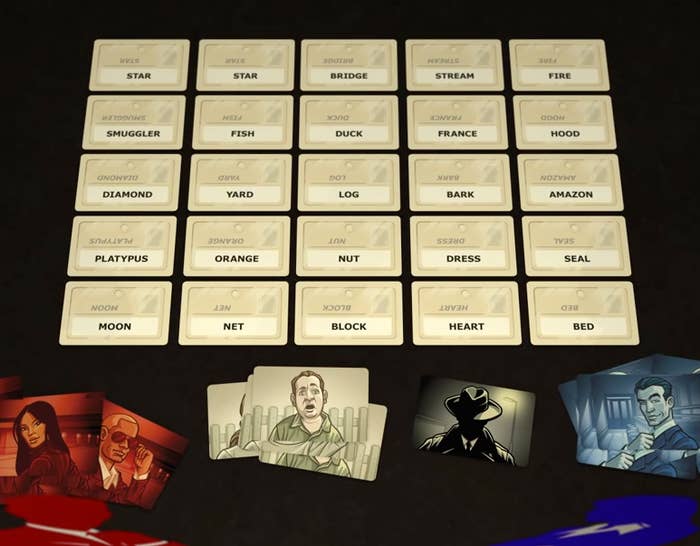 Once setup's done, the rival spymasters take turns giving their respective teams clues to help them figure out which of the codenames on the board are that team's agents, based on the info on that key card. The catch? That clue can only be a single word and a number.
After getting the clue, the team members work together to decide which card they want to guess is one of their team's cards. If they get it right, that team's spymaster claims it with an agent card in their color.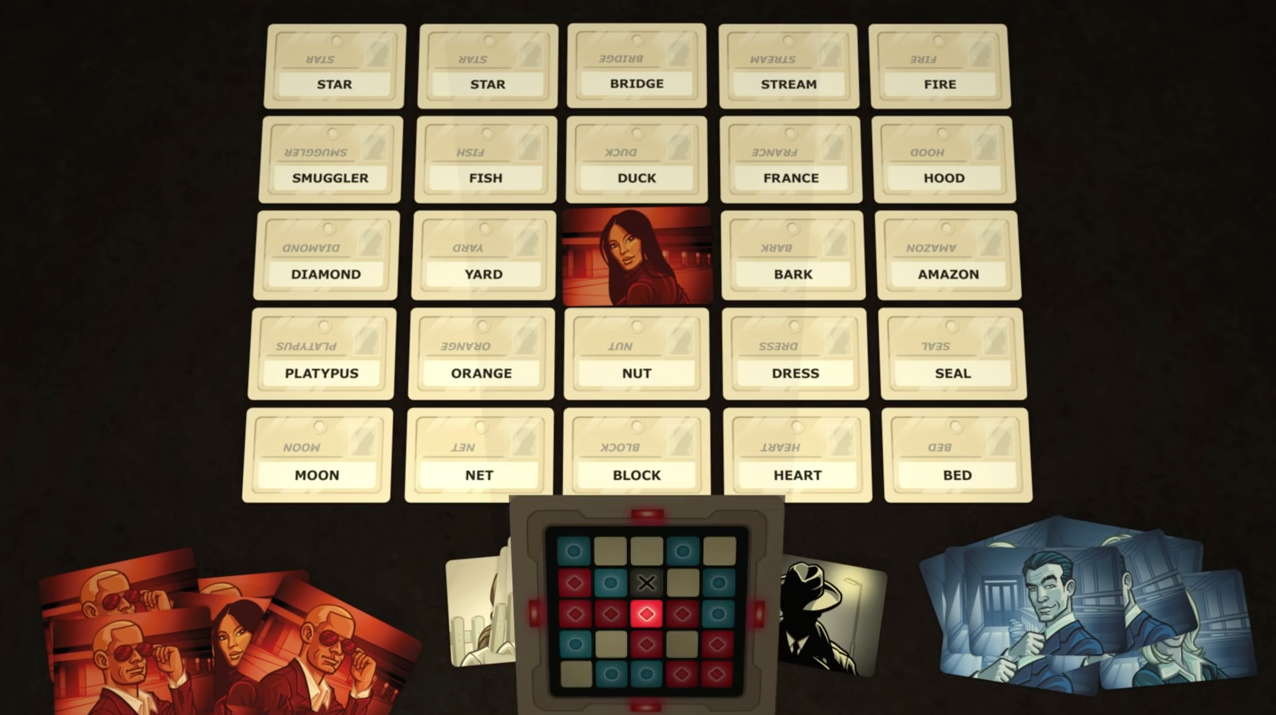 How do you win? By contacting (aka correctly guessing) all of your team's agents, of course!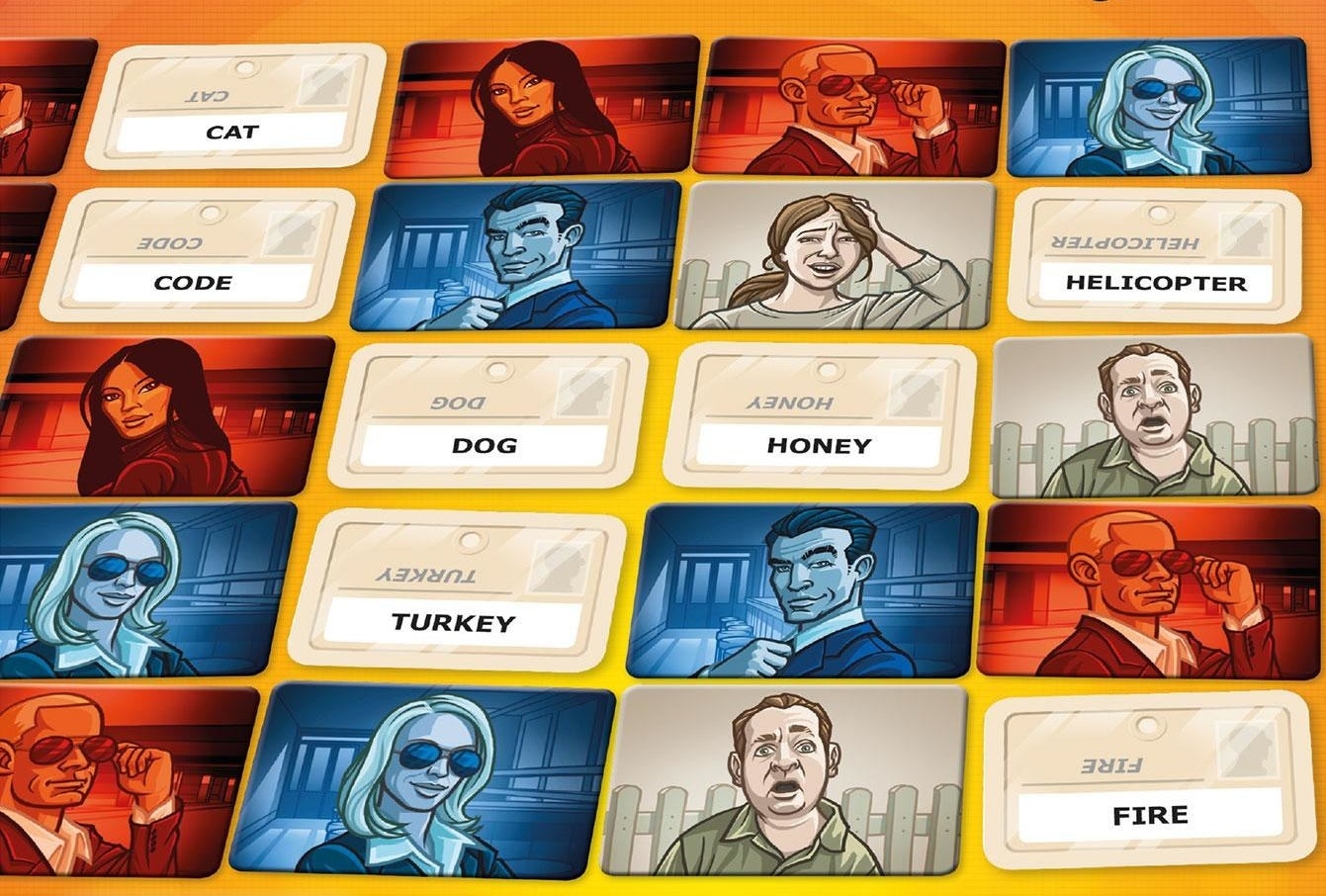 And y'all? People LOVE IT. It has over TWO THOUSAND THREE HUNDRED positive reviews on Amazon. Partly because it's *remarkably* replay-able, and partly because it's blast no matter how well you know your fellow players!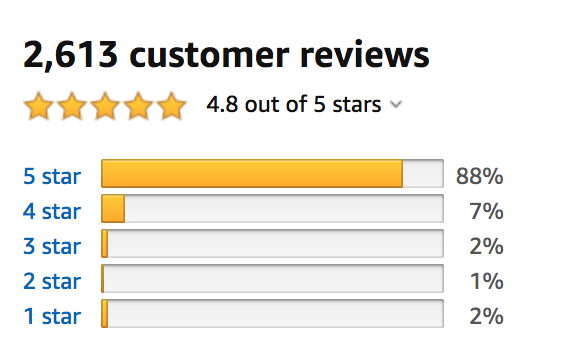 Naturally families both big and small swear by it (technically it's ages 10+), and so do college students looking to spend an evening doing something fun and occasionally hilarious.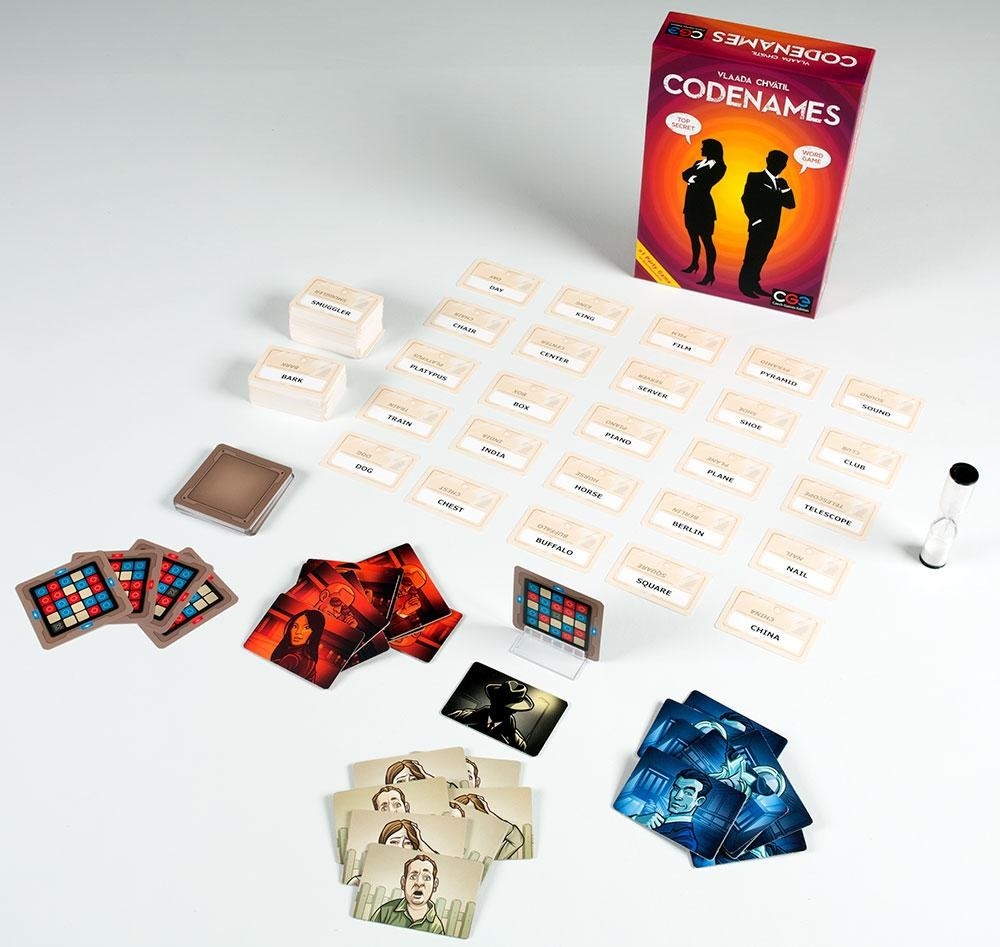 Oh and YES, it's still great with only two players going head to head (and there are rules to make it work in the original) — although if you'd rather play a two-person cooperative version ($19.95), they make that, too.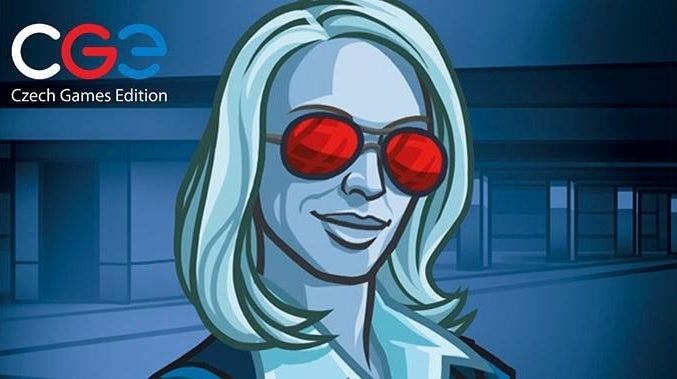 Ready to rock your next get-together, or even lazy Friday night in with your roommates or partner — and turn everyone into a spy? Get Codenames from Amazon for $13.
You, turning everyone you know into world-class spies, one epic game night at a time:
The reviews in this post have been edited for length and clarity.
Shopping for something specific? Check out BuzzFeed Reviews to find the best things for every budget!