1.
Instead of a bedside table, opt for ladder-like shelving.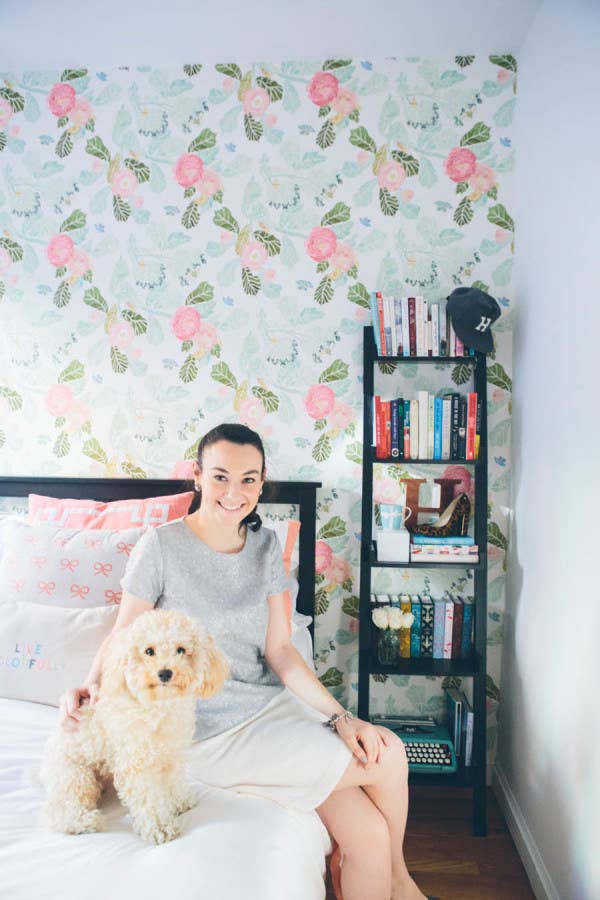 2.
Hang wall sconces above your bed when you have no space for a lamp on your beside table.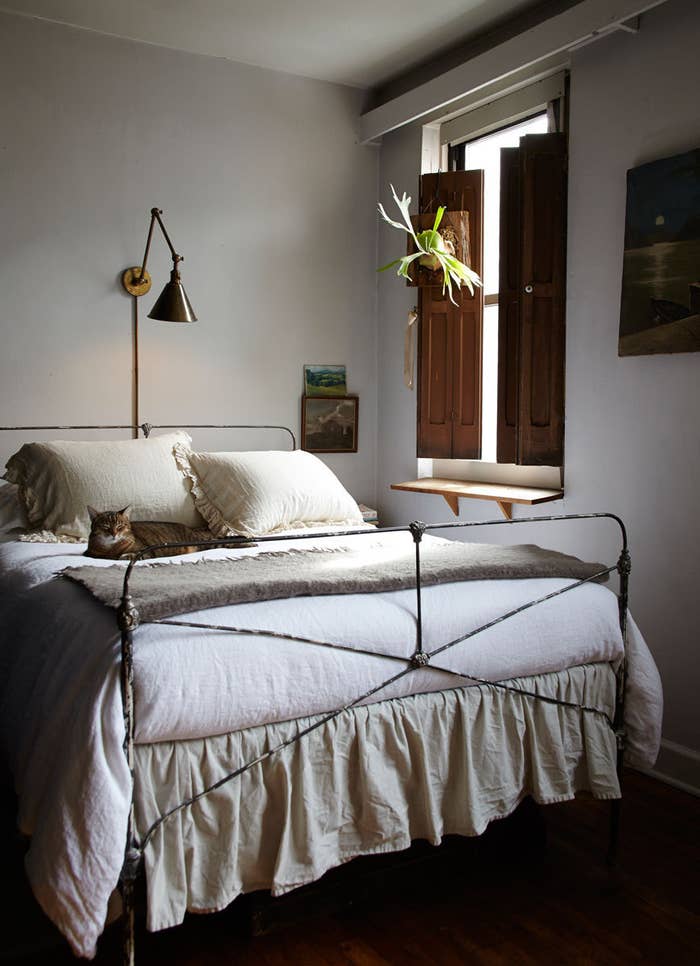 3.
Co-opt your couch as a footboard for your bed and divider between your sleeping and living areas.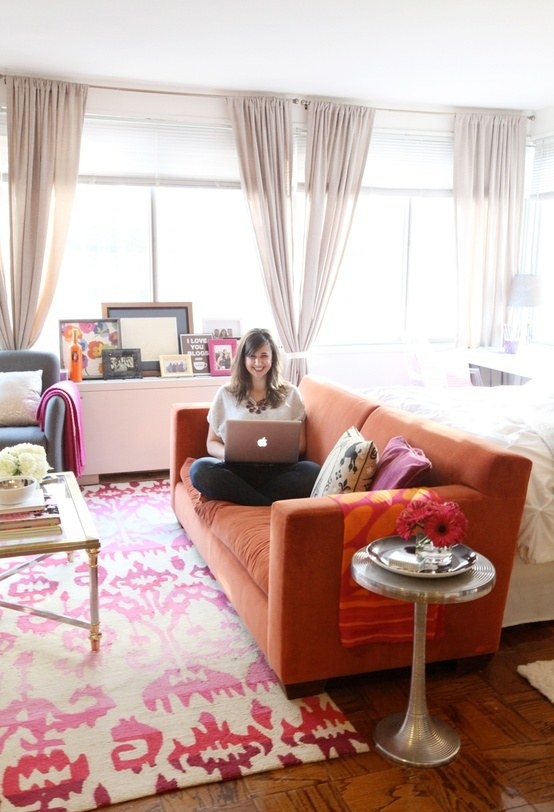 4.
And try to keep your couch on the smaller side.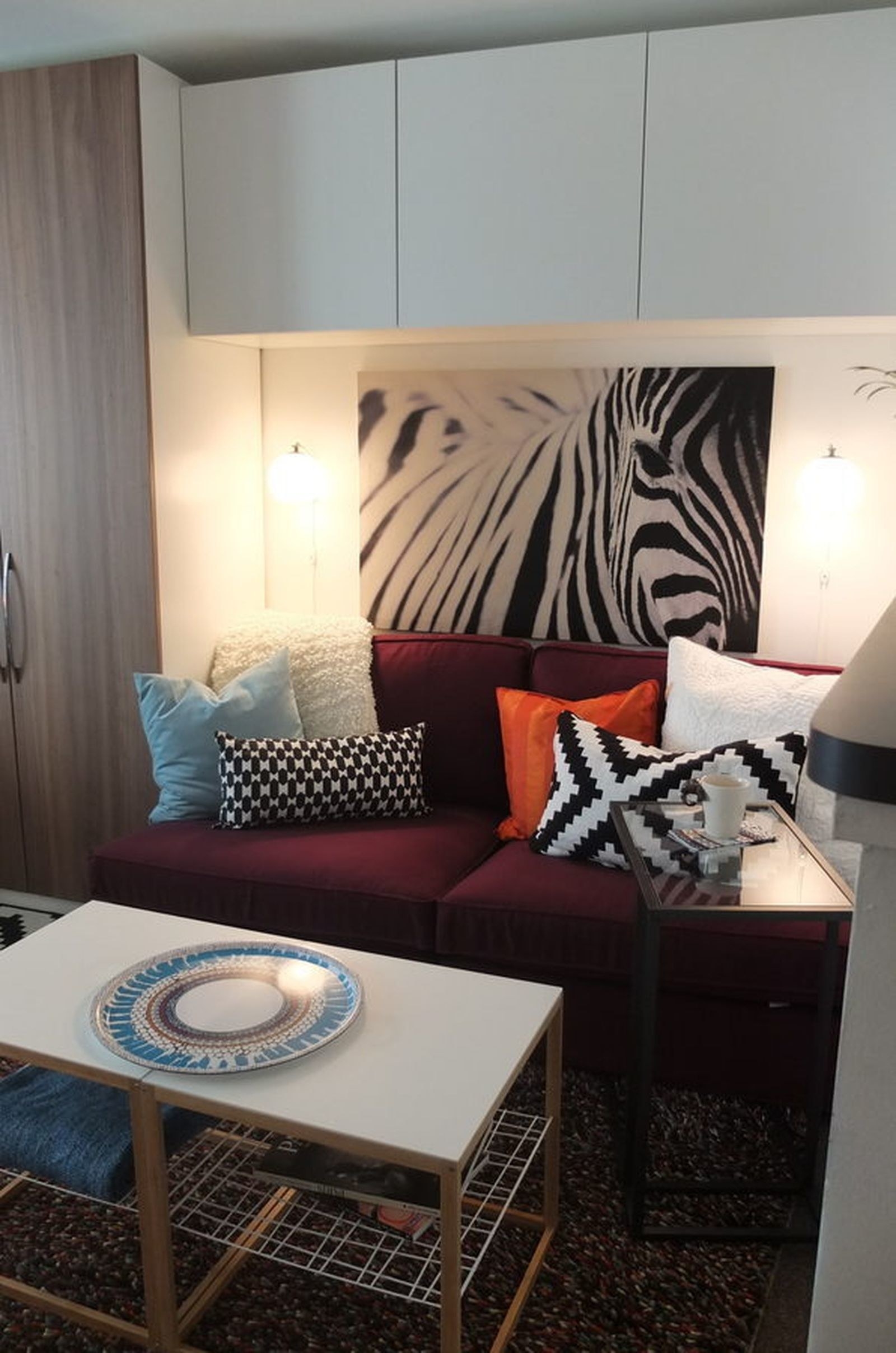 5.
Embrace controlled clutter by covering a wall floor-to-ceiling with shelving and coordinated bins.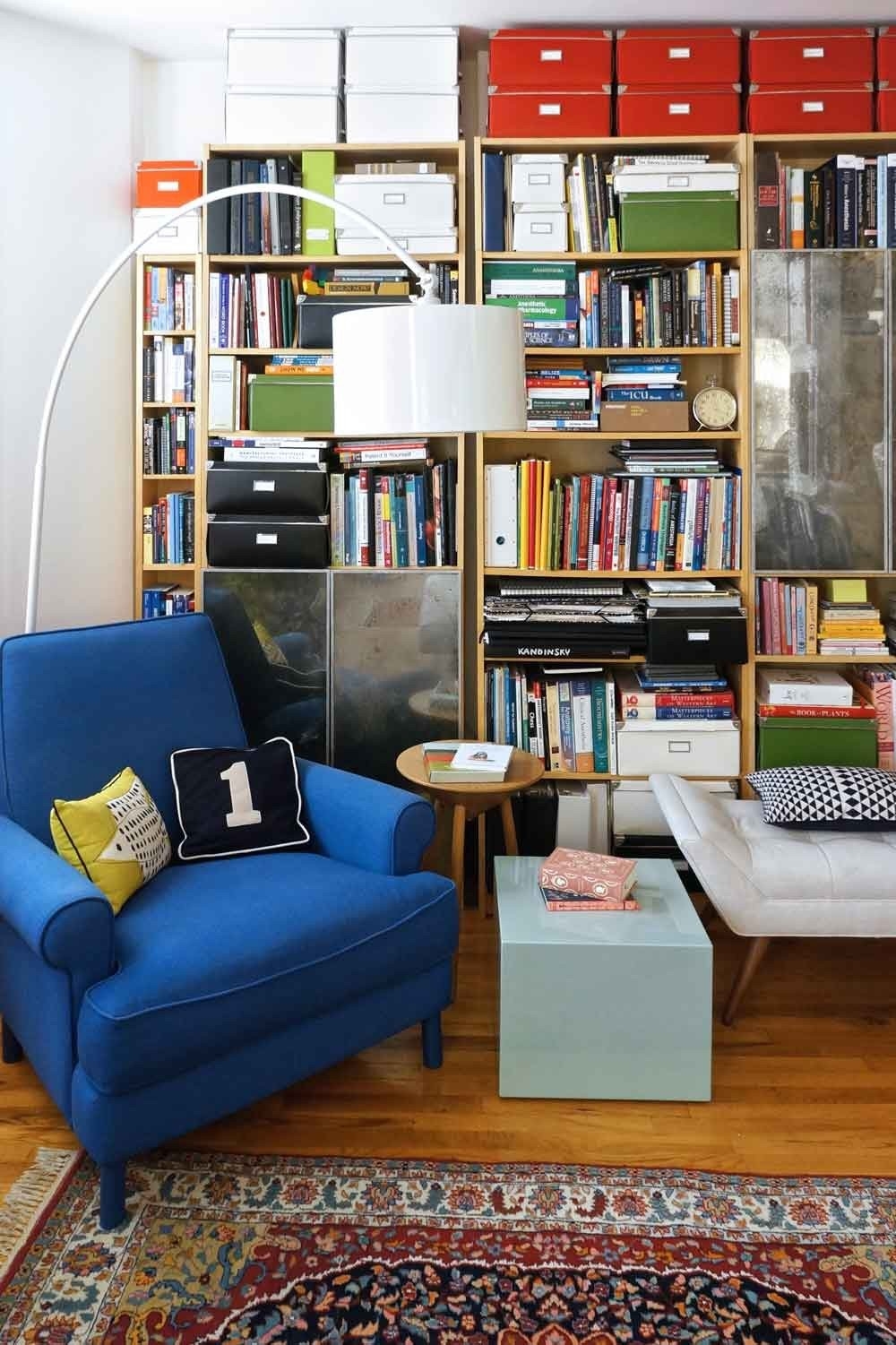 6.
Use a chef's cart to double the counter and storage space in your itty-bitty kitchen.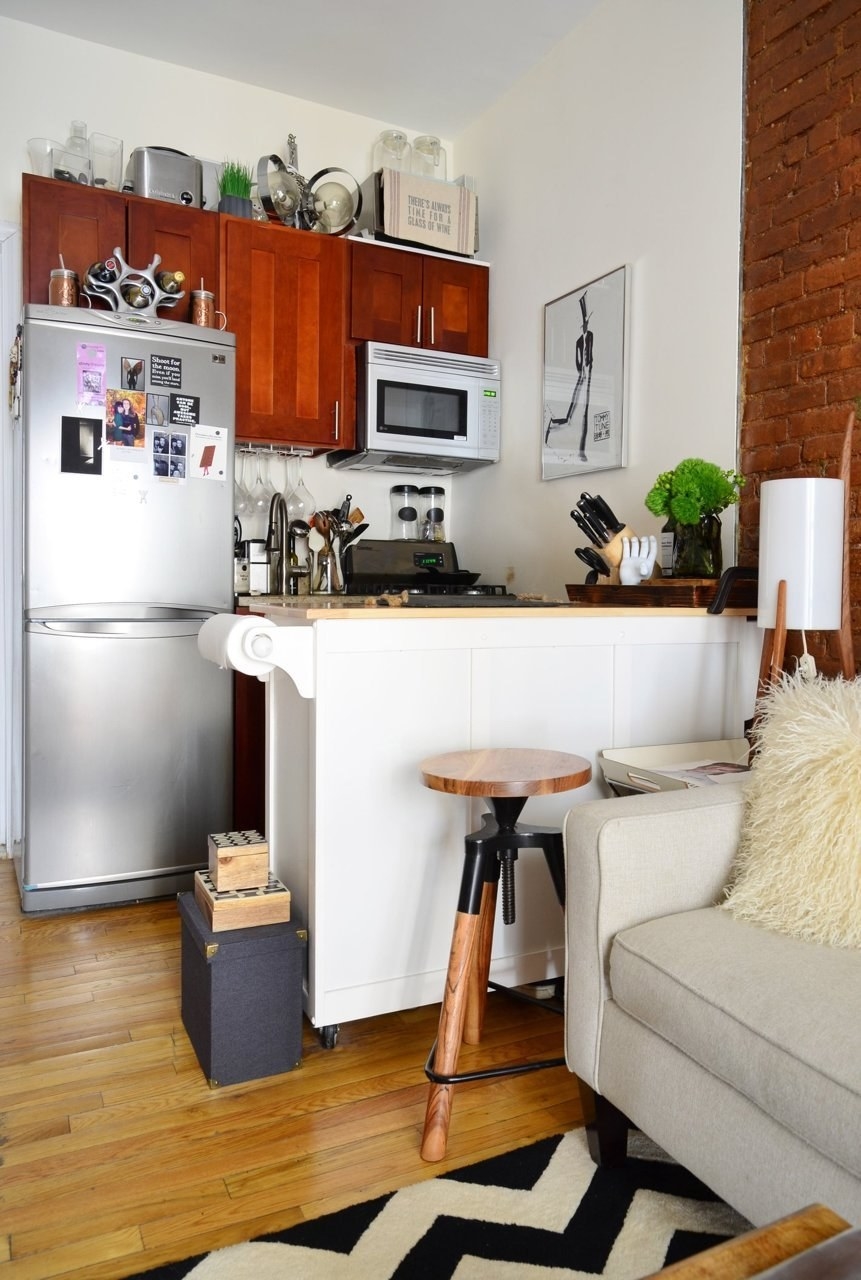 7.
If your space is slightly less tiny, use a long and narrow butcher block that doubles as counter space and dinner party table.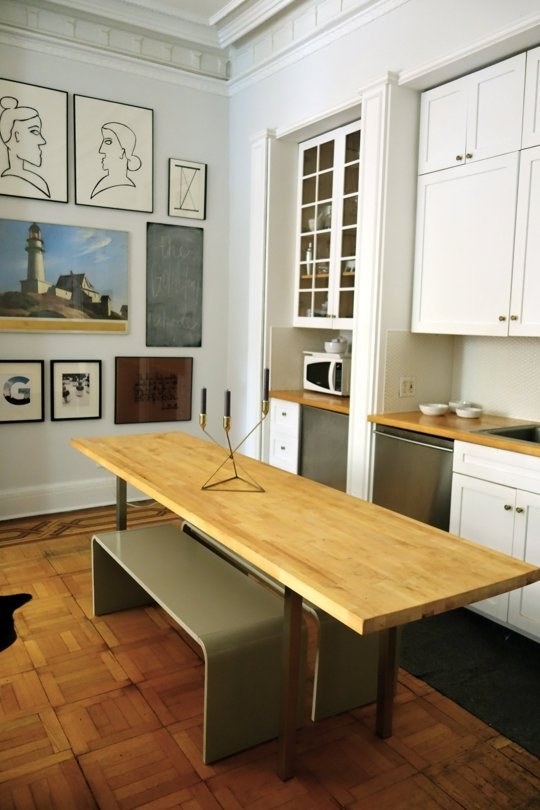 8.
Install a kitchen rail system and use it for whatever extra storage you need the most.
This apartment is in Sofia, Bulgaria, and some of the rooms aren't that tiny. But the kitchen certainly is. Ikea has some affordable rail systems, like the Grundtal ($7.99 for a starter rail) and Fintorp ($8.99–$9.99 for a starter rail).
9.
Hang your pots and pans overhead on a sturdy rack to free up cabinet space for other necessary things.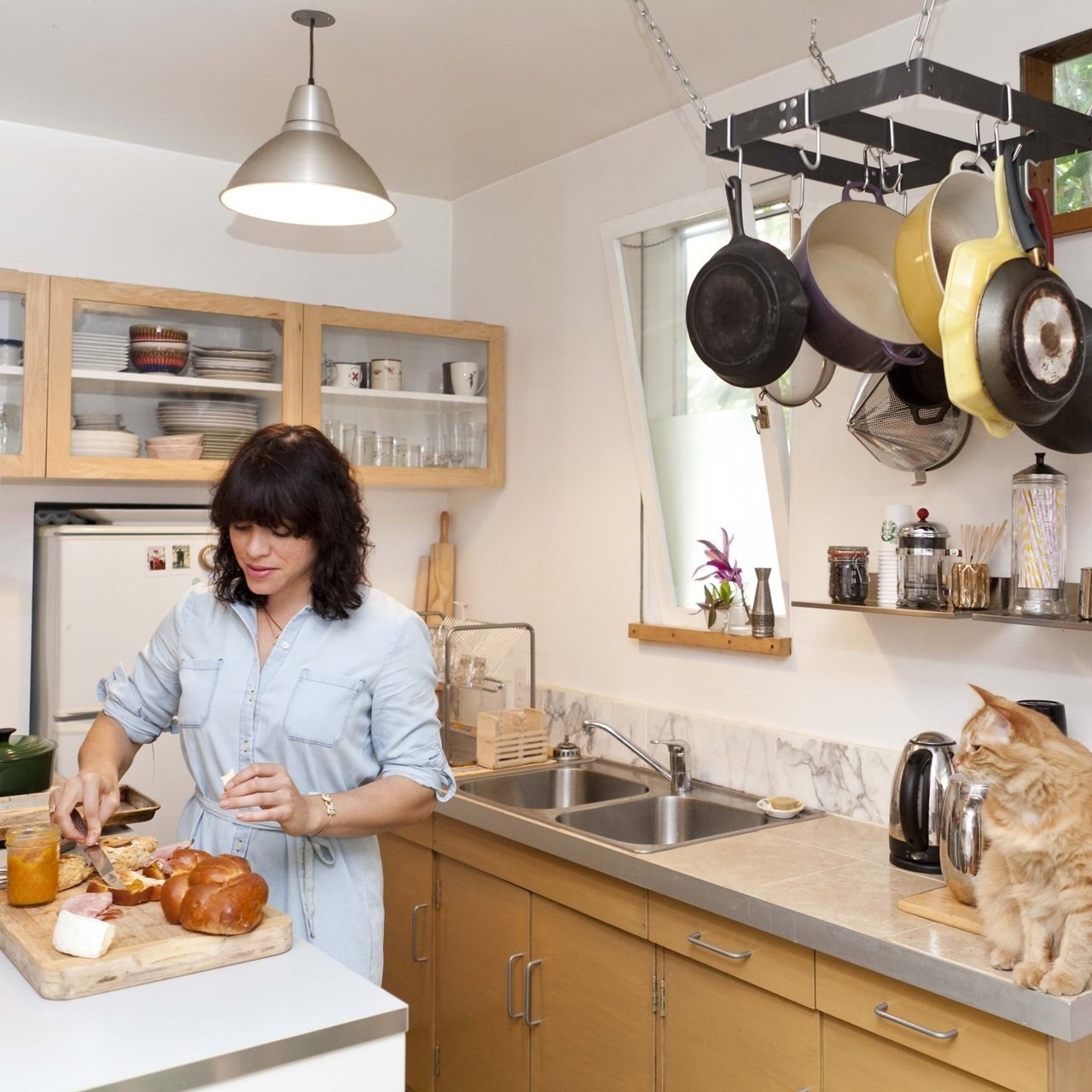 11.
Fill any awkward spaces with extra storage space.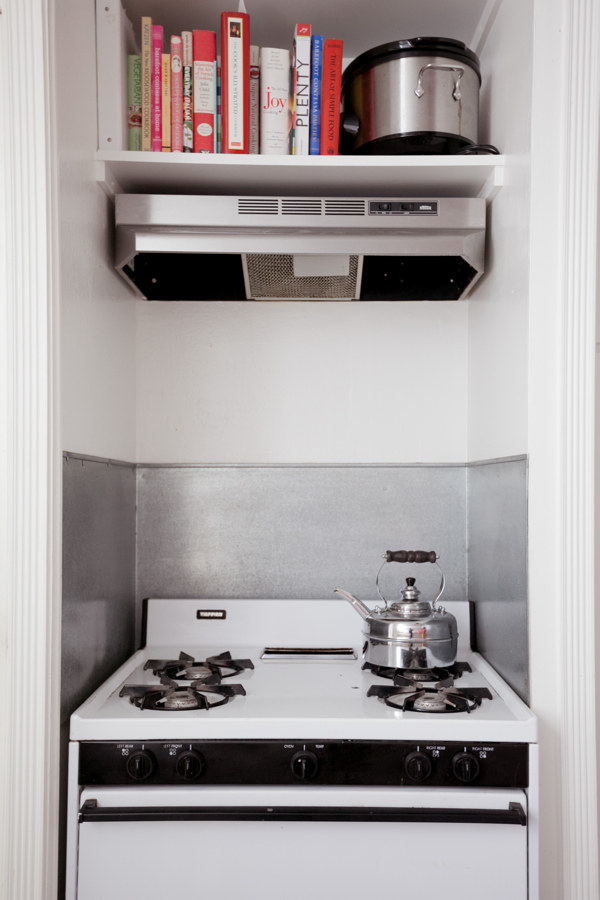 12.
See every spot as a stylish storage opportunity — even the top of your toilet tank.
13.
Skip a visually intrusive television in favor of a small projector you can connect to your computer.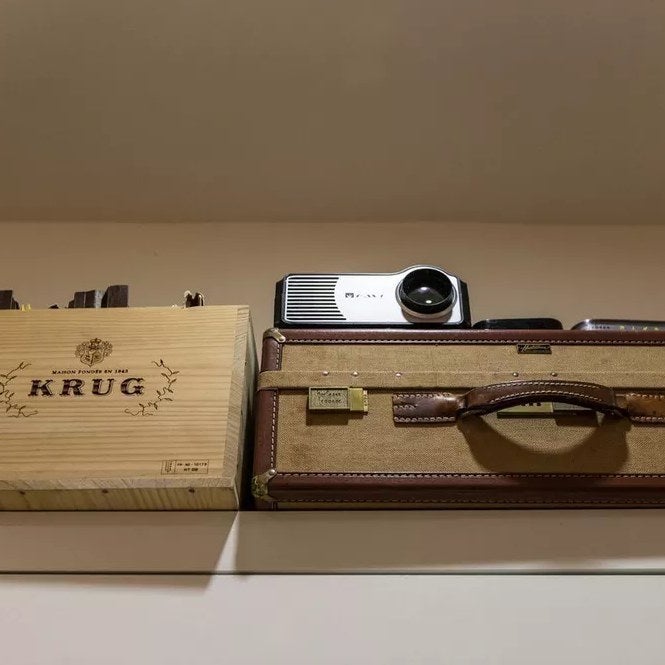 And remember, your apartment doesn't have to be perfect to be a home!