Which household item do you most closely identify with?

Wide Open Spaces

Via TurboSquid

Ladle, because I hold my stuff together

Via Good Housekeeping

Via Swarthmore Co-op

Via Bed Bath and Beyond

Via Lefse Time

Via Target

Via Pinterest

Via Bed Bath and Beyond

Via KitchedAid

Via Bed Bath and Beyond

Mixing Bowls (for the cookies and the brownies)

Via RCA

Via Clipartion

Via Bed Bath and Beyond

Via Amazing Food Made Easy

Favorite Quirky Pizza Topping

Lanadel Weiss

Via IBFOODS

Via Streaming Gourmet

Via CNN

Via GitHub

Via Tesco Real Food

Via Daily Waffle

Via Meme Generator

"I'm not cool enough for quirky toppings"

Via Food in 5 Minutes

"Cheese. Just cheese. Everything else is wrong."

Via Evernew Recipes

Via Recipe Girl

Via Foodspotting

Via Gluten in the Devil

"Gimme some dessert pizza"

Via Very Culinary

"I like any kind of meat on my pizza"

Via Oven and Grill

What is your spirit animal?

SnorgTees

Via Discover Wildlife

Via Reference

Via Lazy Penguins

Via Weasyl

Via Jenna Marbles

Via The Guardian

Via Good Nature Organic Lawn Care

Via AZ Animals

Via Luminous Landscape

Via Prezi

Via All About Birds

Via Pinterest

Via Crystal Life Technology

Via Awwdorable

What is your favorite childhood TV show?

MoviePilot

Via Nickelodeon Wiki

Via Write Ups

Via Pinterest

Via Powerpuff Girls Wiki

Via Scratchpad WIKI

Via Her Campus

Via Subscene

The Suite Life of Zack and Cody

Via The Odyssey Online

Via Twitter

Via TV Tropes

Via Nickelodeon Wiki

Via Dailymotion

Via Drake and Josh Wiki

Via Nickoelodeon Wiki

"Spongebob Squarepants, obviously"

What is your ideal vacation location?

Darien Rowayton Bank

Via Trafalgar

Via Gulf Waters Realty

Via Datu Opinion

Via Daily Mail

Via Pinterest

"Anywhere with mountains"

Via Fine Art America

Via Pinterest

Via Know Your Memer

"Who has the money for vacations?"

Via Scuba Dive Jamaica

Via Hotels

Via Royal Caribbean

"Anywhere in the Caribbean"

Via City Data

The Outer Banks, North Carolina

Via Her Campus

Via Pinnacle Health

What's your catchphrase?

Amazon

Via Lexington Herold - Leader

"The way my bank account is set up" - Kevin Hart

Via Westgate Resorts

"Life takes you unexpected places, love brings you home"

Via Redbubble

Via Emoji Quiz Answers

Via Imgur

"It's fine, I'm fine, everything's fine"

Via Lecky Bang

"Well, that's unfortunate"

Via Pinterest

Via Iemoji

*Blam, Blah-Blah-Blah-Blah-Blaaammmm"

Via Her Campus

Via The Zone

*insert something ridiculous taken out of context*

Via Disney Movie UK

Via Pinterest

Via Canada Goose Tapes

Via IEmoji

Favorite non-alphabet/number symbol

EverTiq

Via Clker

Via Icons Etc.

Via Polyvore

Via Youtube

Via Textetta Stone

Via Shwebook Dictionary

Via Akron Coffee Roaster

Via MoMa

Via The Houston Pilgrim

Via Kill Zone Blog

Via Wikiwand

Via Midair

Via Flaticon

Via Clip Art LIbrary

Favorite superhero?

CinemaBlend

Via SHS Photos

Via Michael's review of the week

Via Youtube

Via The Suite Life Wiki

Brain Man (from Suite Life of Zack and Cody)

Via PopFun

Via Comic Vine

Via Comic Vine

Via Playbuzz

Via Pinterest

Via Marvel Databse

Via Comic Vine

Via PJ Media

Via DCAU Wiki

Via Pinterest

What is your dream job?

CareerIndia

Via Food and Beverage Magazine

Via Wired

Director of Medical Devices for Cleveland Clinic

Via YouTube

"I don't have one? I don't know what I'm doing with my life :D"

Via YouTube

Via Breitbart

Via LimCorp

Design the summer coca-cola can!

Via The Odyssey Online

Via Kameleon

Via Education.com

US Secretary of Education

Via CNBC

Via Home Business Magazine

Via Fanpop

Via ClipArtBest

"I'll know that when I get my life together"

Via Science ABC
Which Founders Residence Hall RA Are You?
Jacob is from Brook Park, Ohio! Jacob was born on May 9, 1997. An important fun fact is that he is a twin - so since you're him, you should look around because apparently you lost yours. His major is environmental science with a watershed management specialization. Jacob's hobbies include video games, disc golf, and ping pong. You also may be Dan Bixel's #1 Fan. Let him know that you can be best friends now!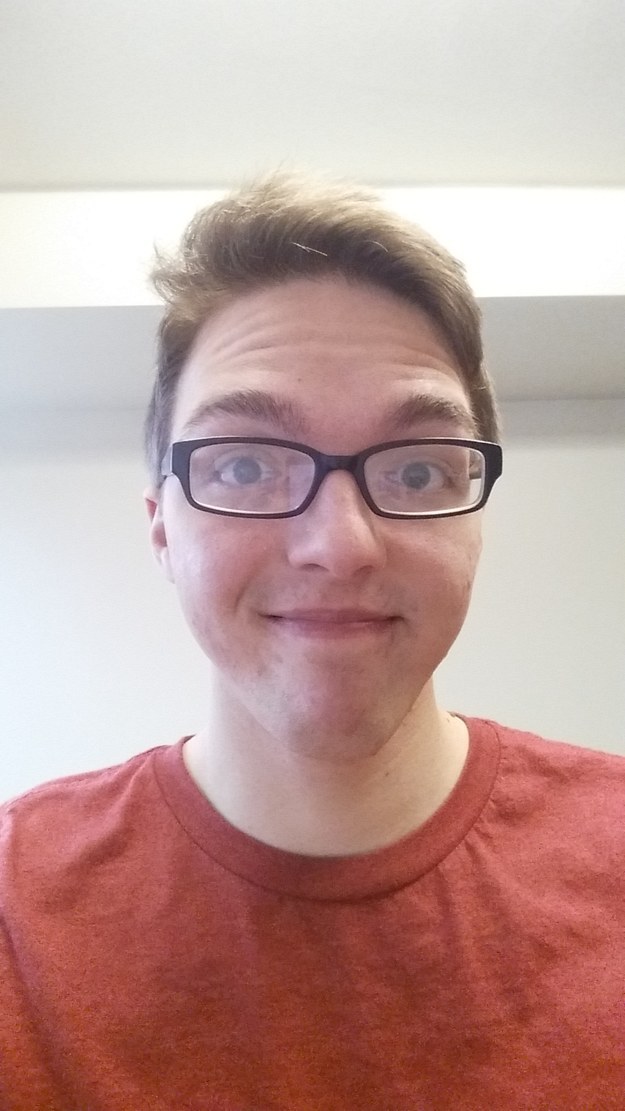 You must enjoy Starbucks, your car, and Grey's Anatomy! You may have a passion for brightly colored pants, and well-sculpted hair. You're that friend with a stash of witty comments. Commander Shade, stop by Keefe's room to say that you can now be best friends. If you brisk it through the cold sea of his hallway, you'll find him curled up on his couch in the dark.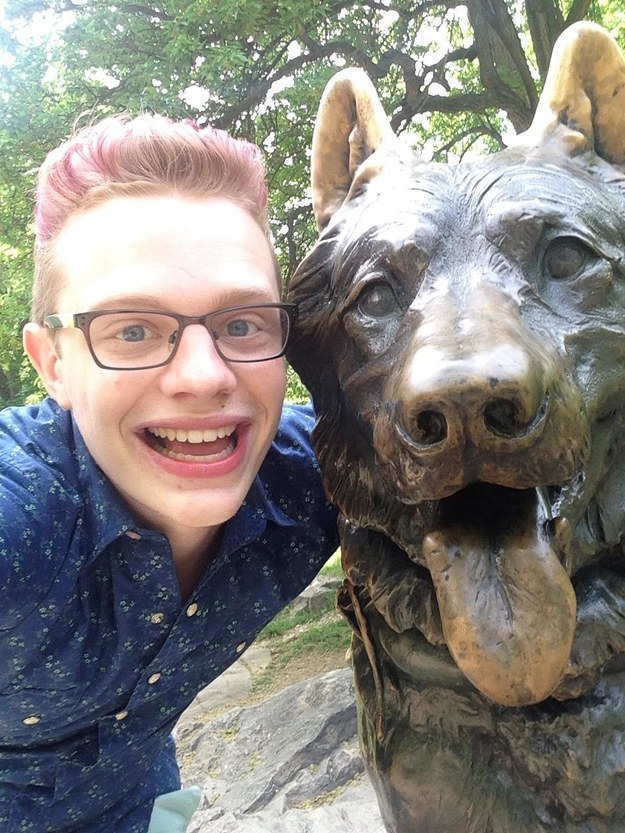 You like long walks on the beach, soup, and picking people up when you hug! You strive to do your best, even if that means overwhelming yourself with classwork and activities. Chocolate will always brighten your day, and the best way to make you smile is watching videos and gifs of animals being silly. You say you're gonna clean your room, and you get to it-- eventually. You try to act like walking sunshine, and at the end of the day, you're content with the decisions you've made.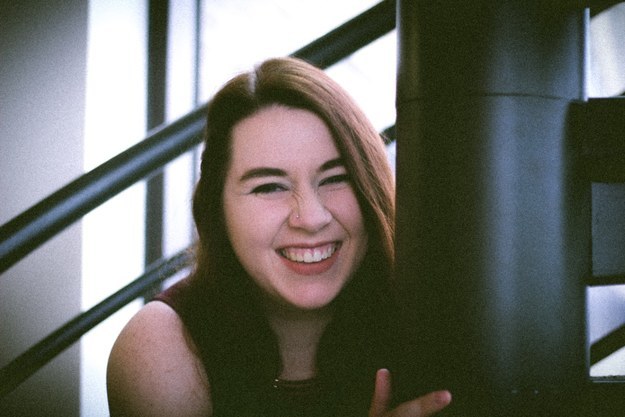 Have you ever found yourself trying to color coordinate your closet only to find that everything you own is blue? Then you must be Marko (with a k). Your #1 karaoke song will always be Bohemian Rhapsody, and people may even find you jamming out to it while playing pool in the lobby. You're probably the voice of Founders over the loud speaker, and at the end of the day, you're always the one who comes out of nowhere when there's trouble.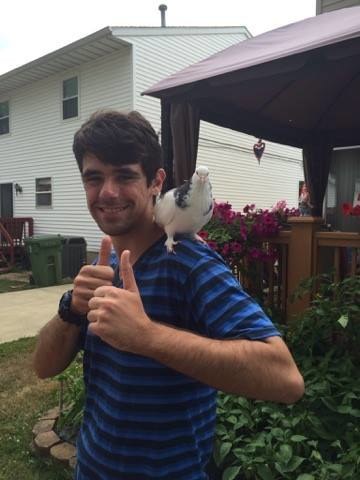 Do you aspire to be like the Youtubers that you spend all night watching? Do your friends consider you a mom? Have you ever convinced an entire building to use an old, half-empty tea bottle as a magic future-predictor for three weeks? You might be Amy! You might hate eating dead things and can always be found with a reusable water bottle in hand. At the end of the day, you care about treating people well and doing the right thing.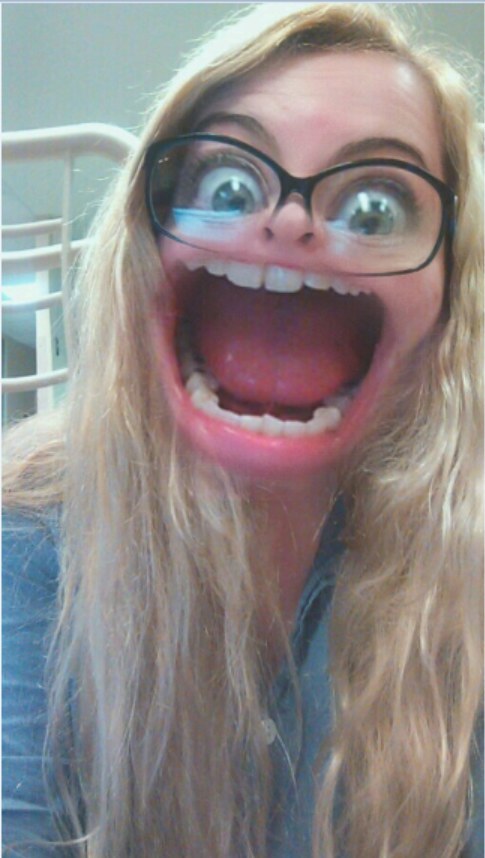 You might be Dan if you hate fences, if your friends frequently compare you to a Sim, if you enjoy Tonight Dough, and you have an awkward love for Rick Grimes of TWD. If you walk around Founders in a robe and slippers, button down shirts that hug you, or nicely fluffed hair, you've already mastered the aesthetic. You also might be Jacob Laboy's #1 fan. Let him know that you can be best friends!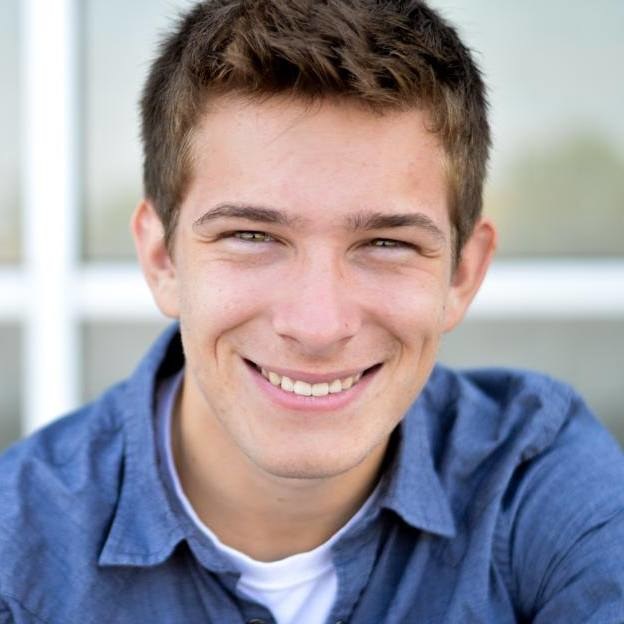 If you are a small fiery ball of sass, you might be Christa. If 95% of your blood is actually Dunkin Donuts Coffee, then we can confirm, you are Christa. You can often be found complaining about being at rec, while at the rec, or playing hours of video games in your room. You may be passionate about complimenting people, and wanting everyone to be included. Your residents and co-RA's probably love you with all their hearts.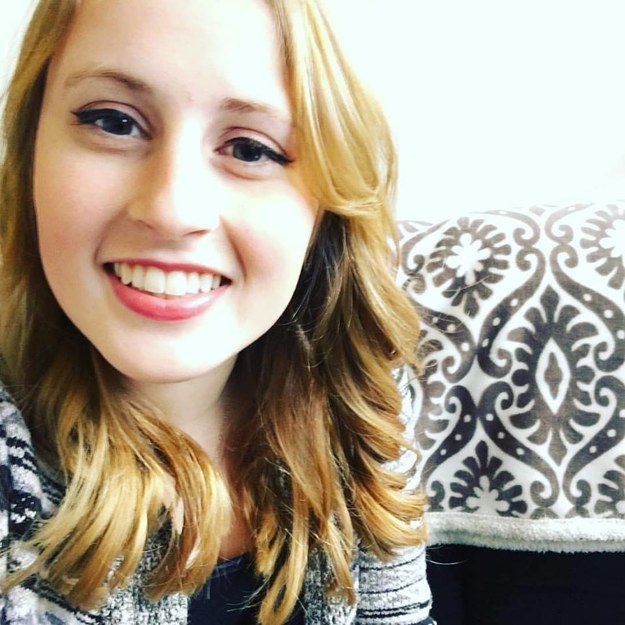 Do you tend to worry about your future? Are you over-involved? Do you make jokes about belonging in a trash can? At the end of the day, does all of your hard work make everyone around you happier and the world a better place? Yes? You are Cameron! You have a self-deprecating humor that brings others to love you even more. Tell Cameron that you can be best friends now, but you'll have to go to Chipotle, cause that's where you'll find him.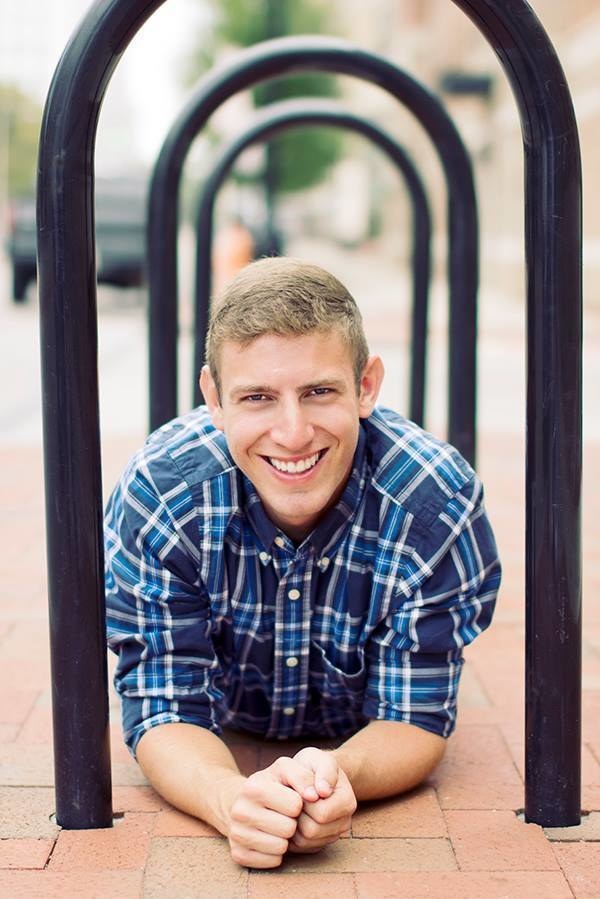 Do you have an affinity for clean rooms, good friends, and derpy snapchat faces? You may be Chelsea! You probably want to see the world and travel for work some day. You probably are an overachiever, with a passionate heart that radiates like literal sunshine. Tell Chelsea that you got her, because she loves to talk to people!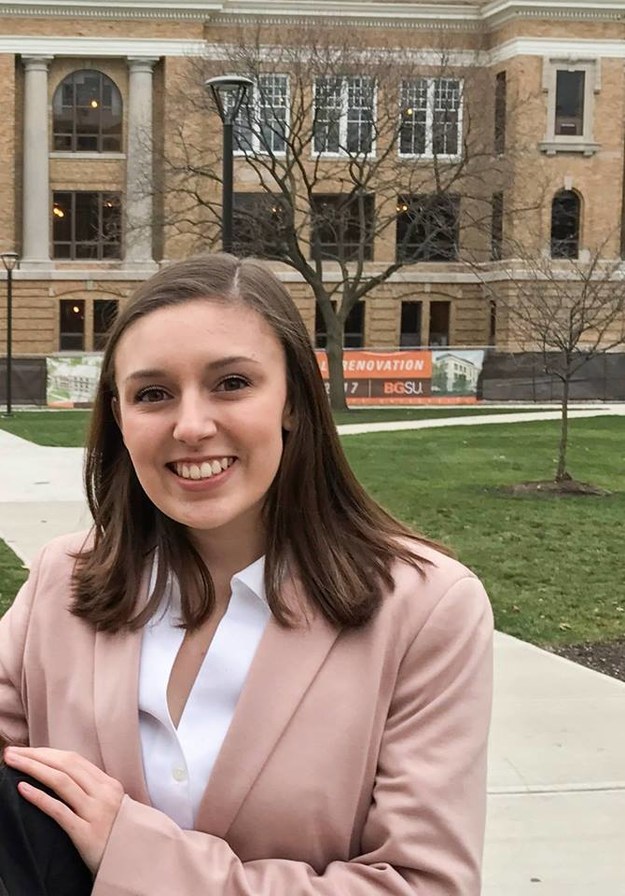 If your passions include painting canvases all night, residence life, or boys with beards, then you must be Nadia! FYI, your new life goal is to watch every film ever produced by Disney by the time you're 26, but no worries, you have a color-coded excel sheet to help keep track of your progress. You're the perfect person to go to for hot gossip or moral support, and you're always there to cheer up your friends and advise them on everything from relationship advice to ice cream flavors. You pick up passions like old dog poop and become an instant expert to use as a never-ending life fuel.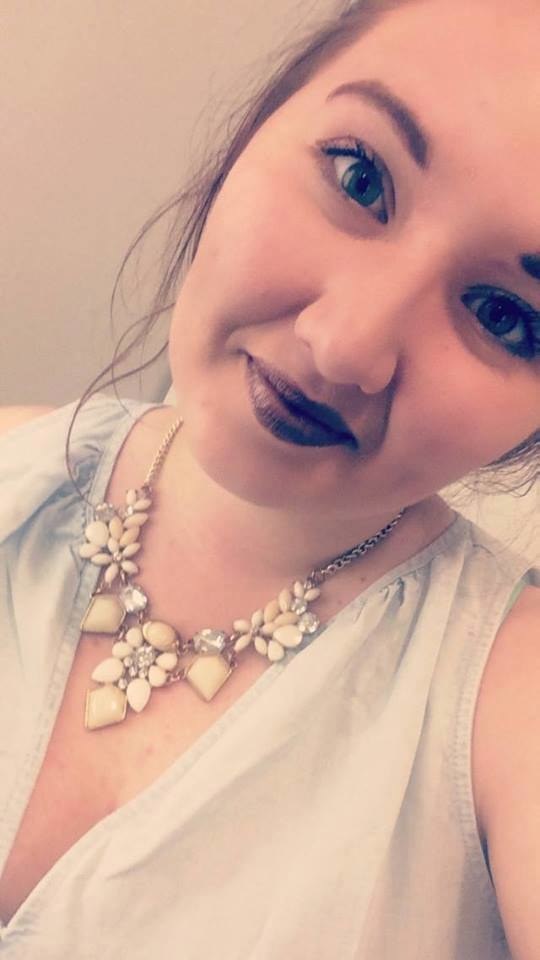 Do you ever whip? Do you ever nae nae? Do people ever comment on the wide girth of your whip and nae nae? You might be Rob. If you are, you probably get super excited and smile a lot when you see your friends. You snapchat game is probably on point, because you aren't afraid to put every angle out there. Whether it's your fraternity brothers, your staff, or a significant other, everyone knows you've got their back.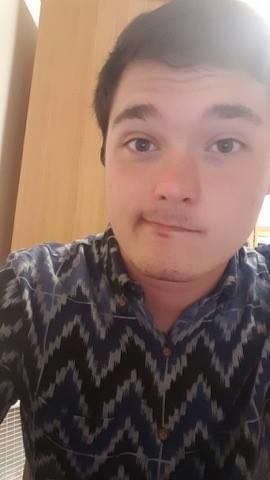 You keep it local because your hometown is probably right down the road. You are happy almost all the time and very punny, but also assertive and not afraid to tell it like it is. You are faster to reply to Snapchats than texts. Also, you probably have been sorted into the Slytherin house.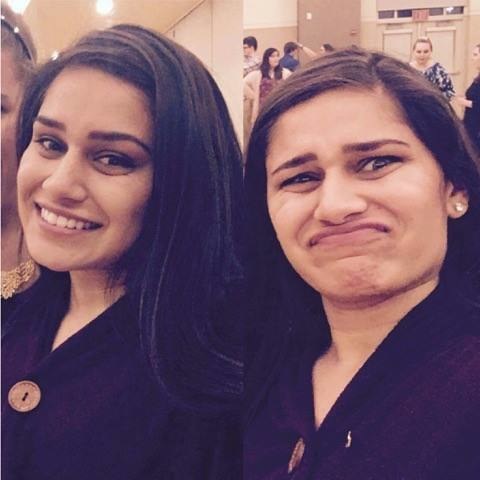 You're a pretty independent person who enjoys reading for fun and running. You over-analyze pretty much everything because that's just how you are, and you love love love math. You absolutely adore cats because they're so cute and cuddly (and who wouldn't love cats?!). You like to procrastinate on pretty much everything until the last second, but you always get your stuff done well and on time. At the end of the day, you're just a nerd who likes to have fun! :)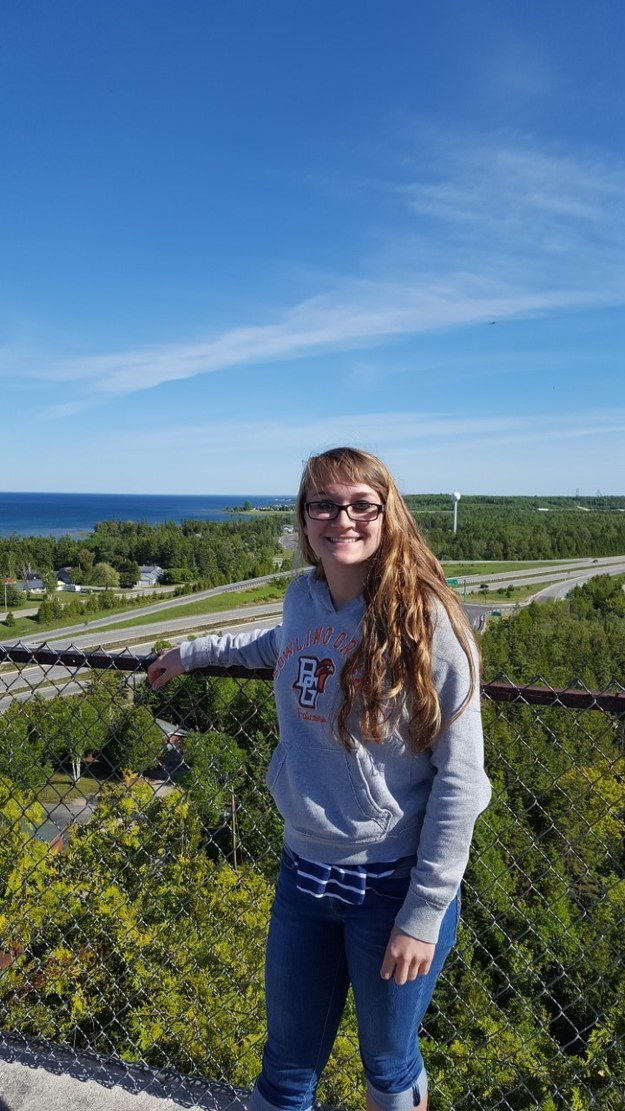 Tamara is from Cincinnati, OH. Her birthday is April 17th which makes her an Aries! She is a Junior here at BGSU studying Film Production and minoring in Entrepreneurship. She plans on opening up her own music video business after she graduates college. If you are Tamara you are probably always there when people need a smiling friend.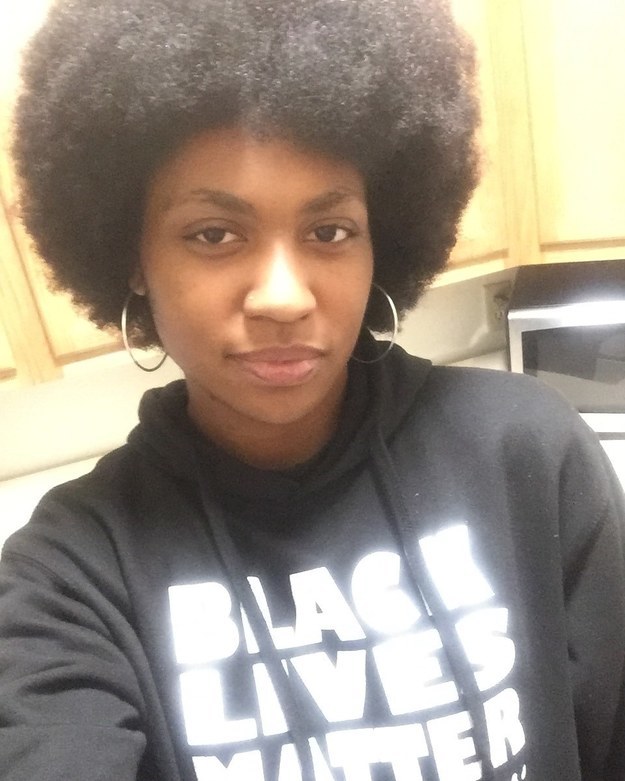 This post was created by a member of BuzzFeed Community, where anyone can post awesome lists and creations.
Learn more
or
post your buzz!