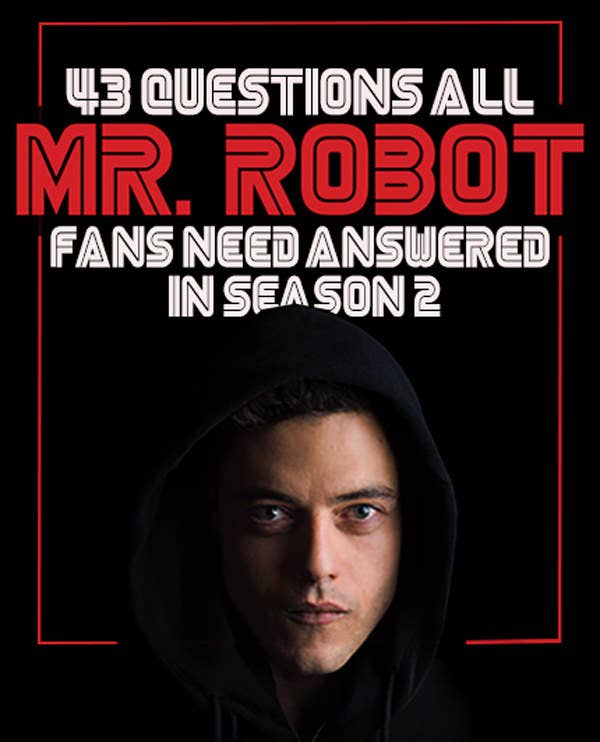 Mr. Robot returns on July 13, and TBH, it can't come soon enough because Season 1 left us with more questions than answers. Here's what we're all dying to know: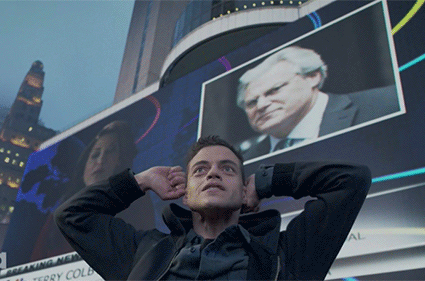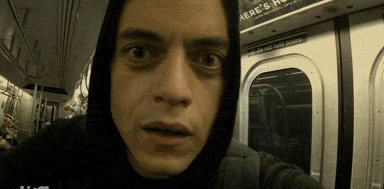 11. Will Tyrell try to work with fsociety, or does he consider them an enemy?
12. How much does Tyrell know about Elliot's mental state?
13. What about that scene from Season 1 where Tyrell was talking to Mr. Robot in the van, and he seemed like he wasn't talking to Elliot?
14. What's up with Angela? Is she really part of the E Corp machine now?
15. Is Angela going to act as a spy within E Corp, using her access to help fsociety bring the company down once and for all?
16. What's Elliot's next move?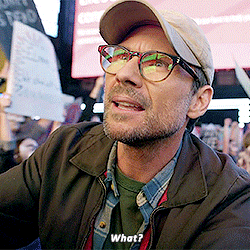 24. What's in store for the future of fsociety?
25. Will fsociety become a blanket organization that anyone can join?
26. If that's the case, how will Elliot maintain control of his organization?
27. What will Mr. Robot's role be in Season 2?
28. Will Elliot interact with Mr. Robot differently now that he knows what he really is?
Did we miss any burning questions? Do you have a riveting fan theory for Season 2? Post it in the comments below!
Images courtesy of USA Network