This afternoon, Chile fans broke down a barrier and rushed into Maracanã Stadium before the Spain-Chile game.
After entering the stadium, a large number of Chile fans without tickets bypassed security...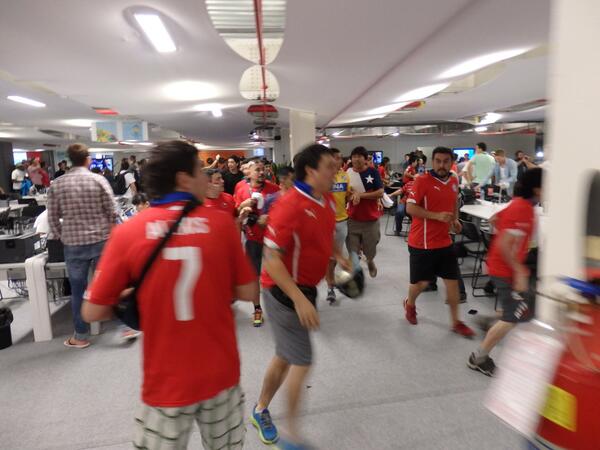 And stormed the media center.
Causing damage along the way.
Fortunately, security was able to regain control of the situation before anyone was seriously injured.
And the group is now being held in the media center, presumably awaiting arrests.
Update — June 18, 3:10 p.m., ET: Police have detained the individuals who illegally entered the stadium.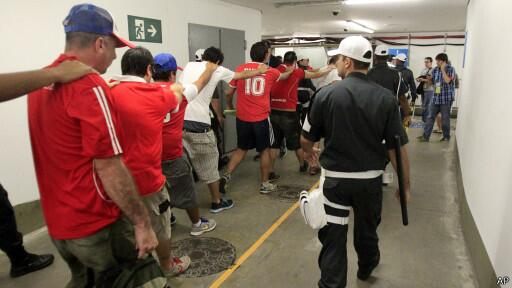 Update — June 18, 5:35 p.m., ET: It is now being reported that the arrested fans will be deported back to Chile.