During a French Open match on Monday, the chair umpire called one of Ukranian player Sergiy Stakhovsky's shots out. So the 101st-ranked tennis pro put down his racket, pulled out his iPhone, walked around the net and snapped a photo of what he believed to be a clay mark proving that the umpire was wrong. This happened IN THE MIDDLE OF THE MATCH.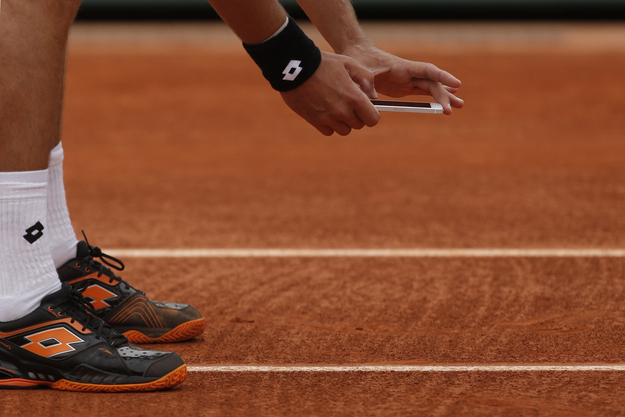 And then, after the match, he tweeted it out to his followers.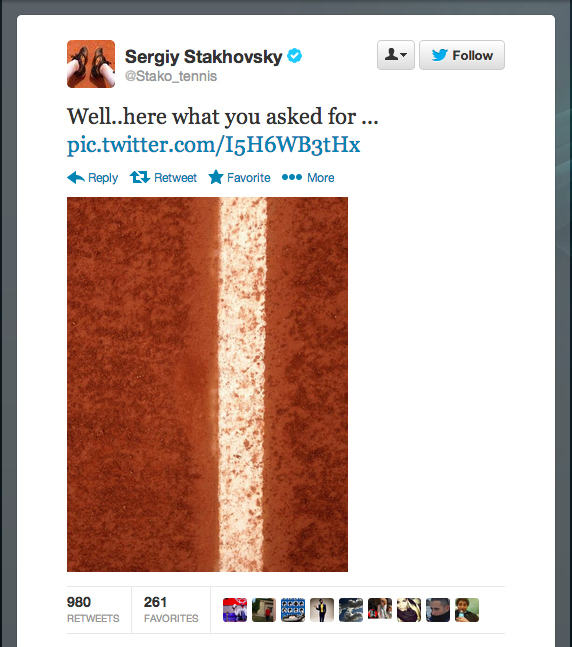 Unfortunately, Stakhovsky lost the match 6-1, 6-4, 6-3 to seventh-seeded Richard Gasquet of France. But all is not lost: Stavhovsky believes the photo will help convince French Open officials that his shot was, in fact, in, and that he shouldn't be fined for his reaction to the call. Of course, the fact that he could only procure said evidence BY STOPPING TO TAKE A PICTURE WITH HIS PHONE IN THE MIDDLE OF A MATCH might work against him.
The weirdest thing about Stakhovsky's stunt was that it was only the SECOND time in the weekend that a competitor had used their phone to take pictures in the middle of a sporting event. NASCAR driver Kyle Busch's incident was a little more defensible than Stakhovsky's, though.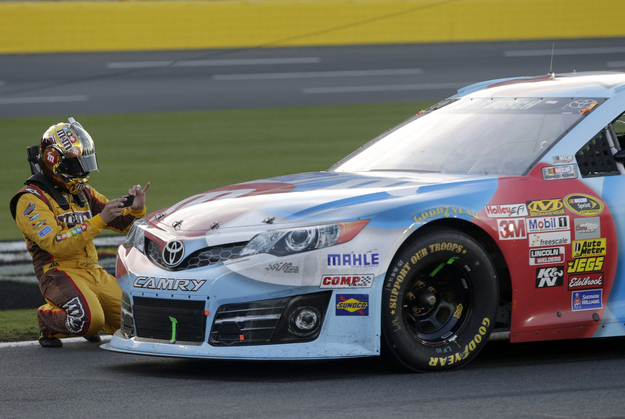 Busch, who was leading Sunday's Sprint Cup Series Coca-Cola 600 after 120 laps, was the first driver to hit a camera cable above Charlotte Motor Speedway that snapped and fell across the track. The collision with the cable damaged the front right fender of his car, so Busch got out and took a couple photos to send to his garage crew.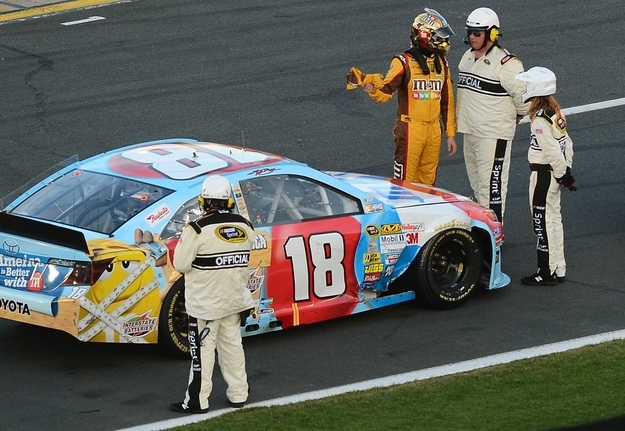 Much like Stakhovsky, though, the photo did little to help Busch, as he was not able to finish the race due to engine failure.
It's hard to say if athletes using their phones to try to gain a competitive advantage is something that will happen more and more often or if these incidents will just prompt sports organizations to put in rules against using gizmos during play. But in any case, the good news is that if standing around playing with your phone now counts as playing sports, Americans might have a chance at beating this obesity epidemic after all.