During a designated game each year, Calgary Hitmen fans toss teddy bears onto the ice after the home team scores their first goal of the game. This is what it looks like:
The annual event is hosted by the Calgary Hitmen (a major junior ice hockey team) who partner with The Brick (one of Canada's largest retail stores) to donate the teddy bears to 60 local charities, including Alberta Children's Hospital and The Salvation Army.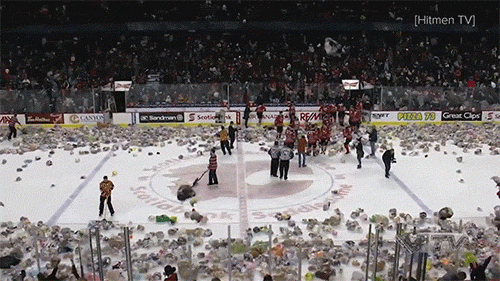 In addition to jumping on the mounds of stuffed animals, some of the Hitmen players personally take the teddy bears to children the next day.
This year, 23,924 teddy bears were tossed onto the ice.