This little guy is Amir Collins, who recently received multiple shots during a visit to the doctor.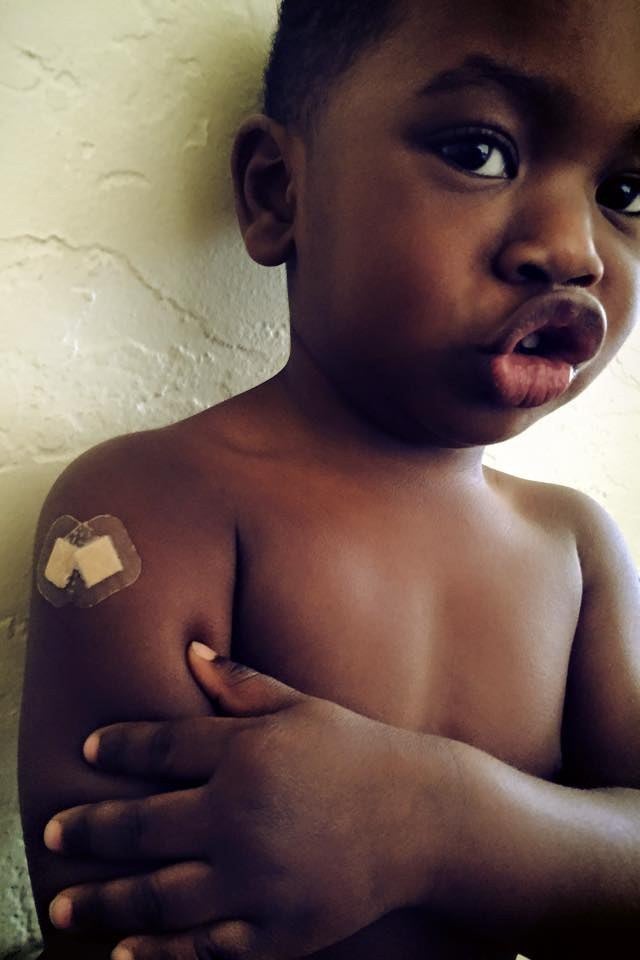 To distract from the pain of three separate shots, Amir was encouraged to stay tough and fight through the tears.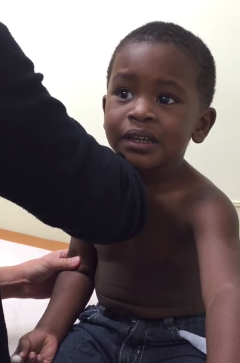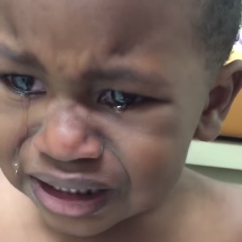 But after high-fiving the nurse and his dad, Amir stood strong and pounded his chest before proclaiming "I'm a MAN!"
It took all that he had to not break down, but the little champ did it.